Planning Your Stay In Keswick

Keswick is a vibrant and lively town nestled in a stunning part of the Lake District and theres something for everyone here. Read on for some inspiration and ideas for where to stay and what to do when planning your trip to Keswick.
Booking your accommodation
Keswick and the surrounding villages have a wide range of accommodation to suit all tastes and budgets; from stunning cottages to friendly guest houses and campsites with camping pods. Search for what you want on our accommodation pages. When booking, try to either book direct with local businesses or through our website as we don't charge any commission, unlike the larger booking websites which can charge up to 20%. This way 100% of what you pay is going back into the local economy.
Some questions to ask yourself when booking -
Why are you coming away? Do you want some peace in a beautiful, secluded valley - Borrowdale and Buttermere can feel remote and be stunning but can be honeypots in the summer holidays. Would you like to explore independent cafes and boutique shops - maybe somewhere walking distance from Keswick town centre would suit best? Are you looking for easy access to fell walking – all the villages in the area have fantastic walks on their doorstep.
Do you want stay in the town or countryside? Would you like stunning remote walks from your door or to be able to walk into Keswick town centre for an evening meal? See below for ideas for things to do and plan your accommodation around it.
Do you want to bring your dog? Lots of accommodation is dog friendly, just check the box to search for them on the website. Don't like dogs? You can see which accommodation doesn't welcome dogs too.
Are you arriving on public transport? Most accommodation in the area can be accessed by bus if you plan ahead. More information here.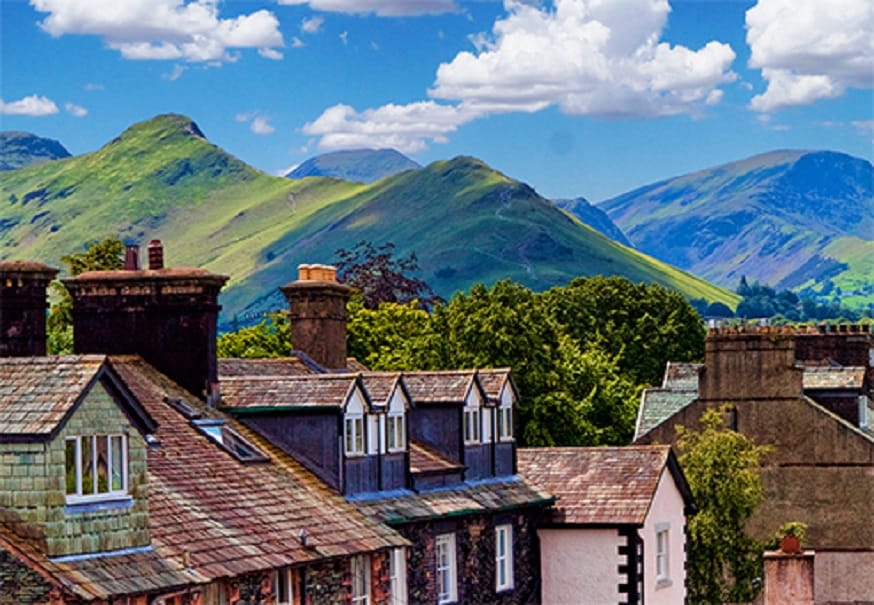 When do you want to come?
Keswick and the surrounding areas can be great to visit any time of the year, and if you book in the winter months, prices are often lower and the shops, restaurants and fells are quieter. You may think that the weather would be worse but August can be rainy and January can be cold and crisp – with the right clothes and knowledge, Keswick can be suitable for all times of year. Check out these other blogs for inspiration:
Keswick has a lively Festivals and Events Calendar, for some of these dates, accommodation can book up early (such as for the Keswick Convention) so its worth booking ahead. And if you're coming here anyway, why not combine you visit with a trip to the Keswick Agricultural Show or Proms in the Park and join in with some local fun. For smaller events listings, have a look at our Events Calendar.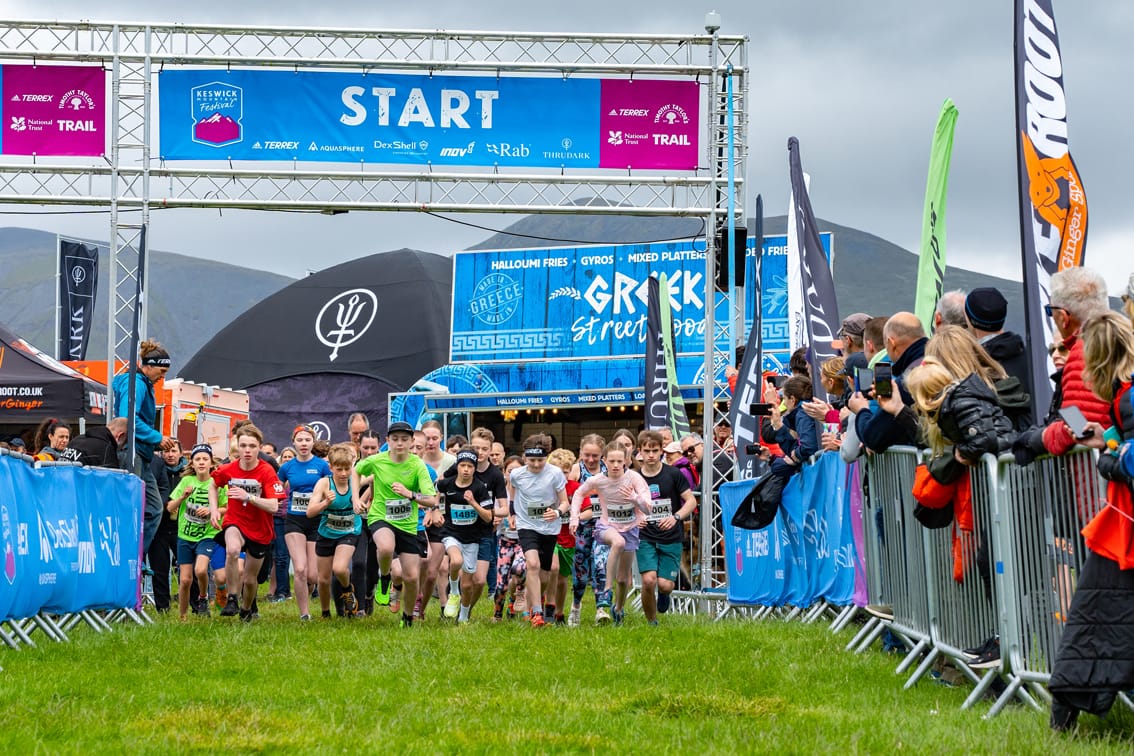 Things to do while you're here
There's all sorts to do here, whatever your interests.
Family fun – there is something for everyone to enjoy in Keswick. Have a look at these blog posts for ideas.
Shopping, galleries or visit a spa – for a more relaxing time you can visit some of our galleries stocking local artists, shop for some locally made goods, then relax in a spa in some beautiful surroundings.
Adventure keswick – does throwing yourself down a watery ghyll or crossing a skyladder on the side of a cliff sound like fun? Have a look at the following pages for inspiration.
Watersports - Everything you can imagine in and around Derwentwater. Including, paddleboarding, ghyll scrambling, sailing, canoeing, kayaking and wild swimming.
Multi-Activity - Outdoor activities including archery, orienteering, high ropes, zip wires, segway and horse riding.
Adventure Keswick - a guide to everything that gets the pulse racing, from guided activities, to boat and board hire, to running and cycling advice.
Hill walking – there's walking for all abilities here. From gentle valley strolls taking in pubs and cafes, to extreme challenges and everything in between. For more ideas of things to do, see our walking routes and itineraries pages.
For full details of places to stay and things to do, view or order a copy of The Keswick 2023 Guide now.