Free Family Fun in Keswick
Getting outdoors and having fun are high on the agenda for the summer holidays. In this week's blog we've rounded up our favourite ideas for some free family fun around Keswick. Head to the park for a picnic, go for a paddle in the lake, or cross the stepping stones in Borrowdale - just some of our ideas , read on to find out more.
Go for a Paddle
With or without wellies there is always time for a paddle. Strandshag Bay, just through the gate after Friars Crag, is a lovely spot for a picnic and a paddle. The small inlet of water here provides a shallow place to splash about that is usually a little warmer than the lake. Park at the Lakeside car park and it is not very far along the Derwentwater lakeshore. The bay can be accessed with an all terrain buggy. Alternatively the river Greta which runs the full length of Upper and Lower Fitz Park is also a popular spot on a warm day. Fotz Park has its own car park on Crosthwaite Road so it's not too far to walk.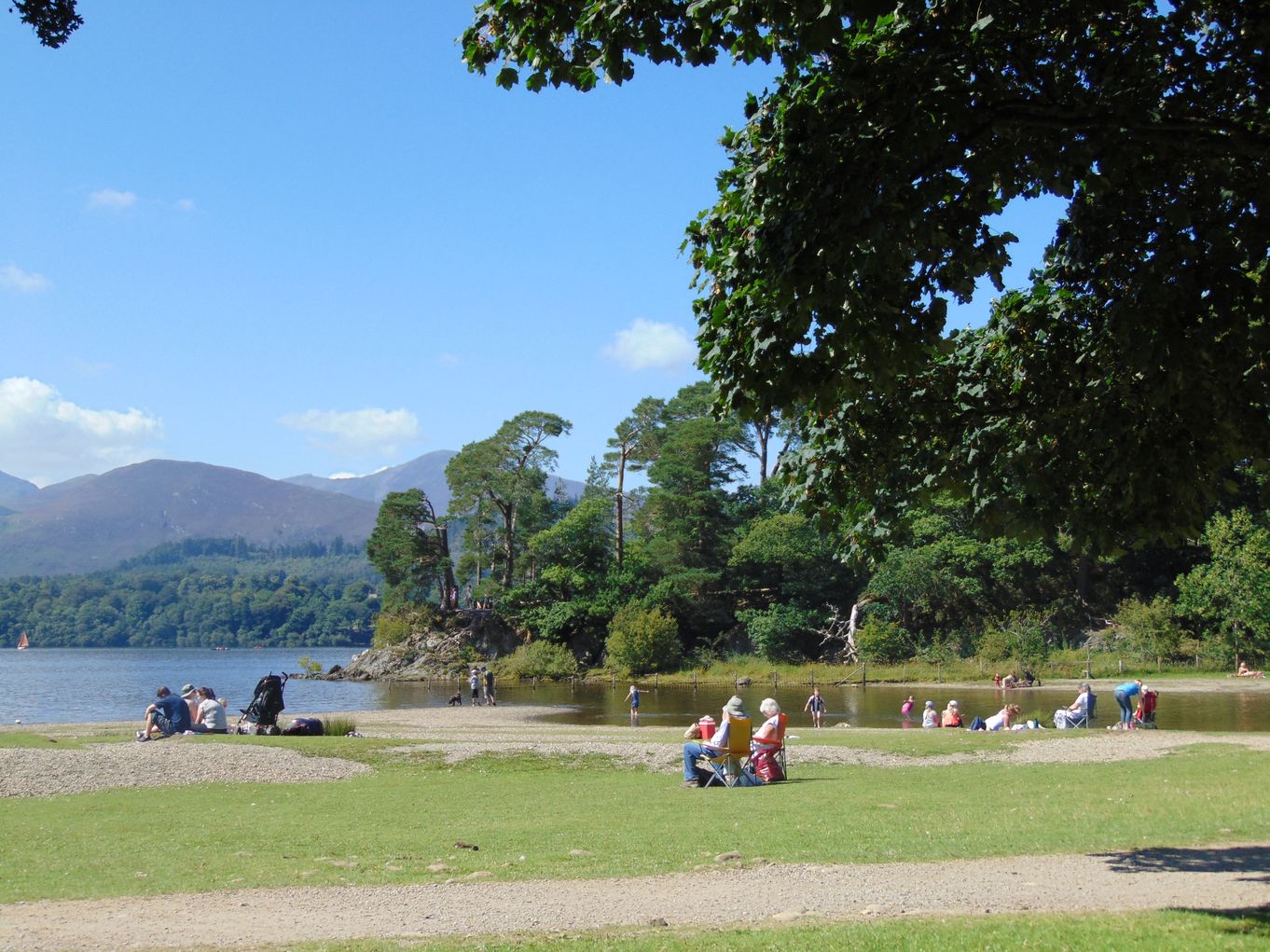 Go for a Family Walk
There is a wide choice of walks suitable for families around Keswick with something for all ages to inspire a life-long love of walking. Try a pram friendly walk on the shores of Derwentwater. For something a little more challenging climb up Castlehead. It is a great short route for families as younger children can gain a sense of accomplishment from getting to the top. Take a look at our family walking page where there are also suggestions for those families with older children looking to tackle their first fells.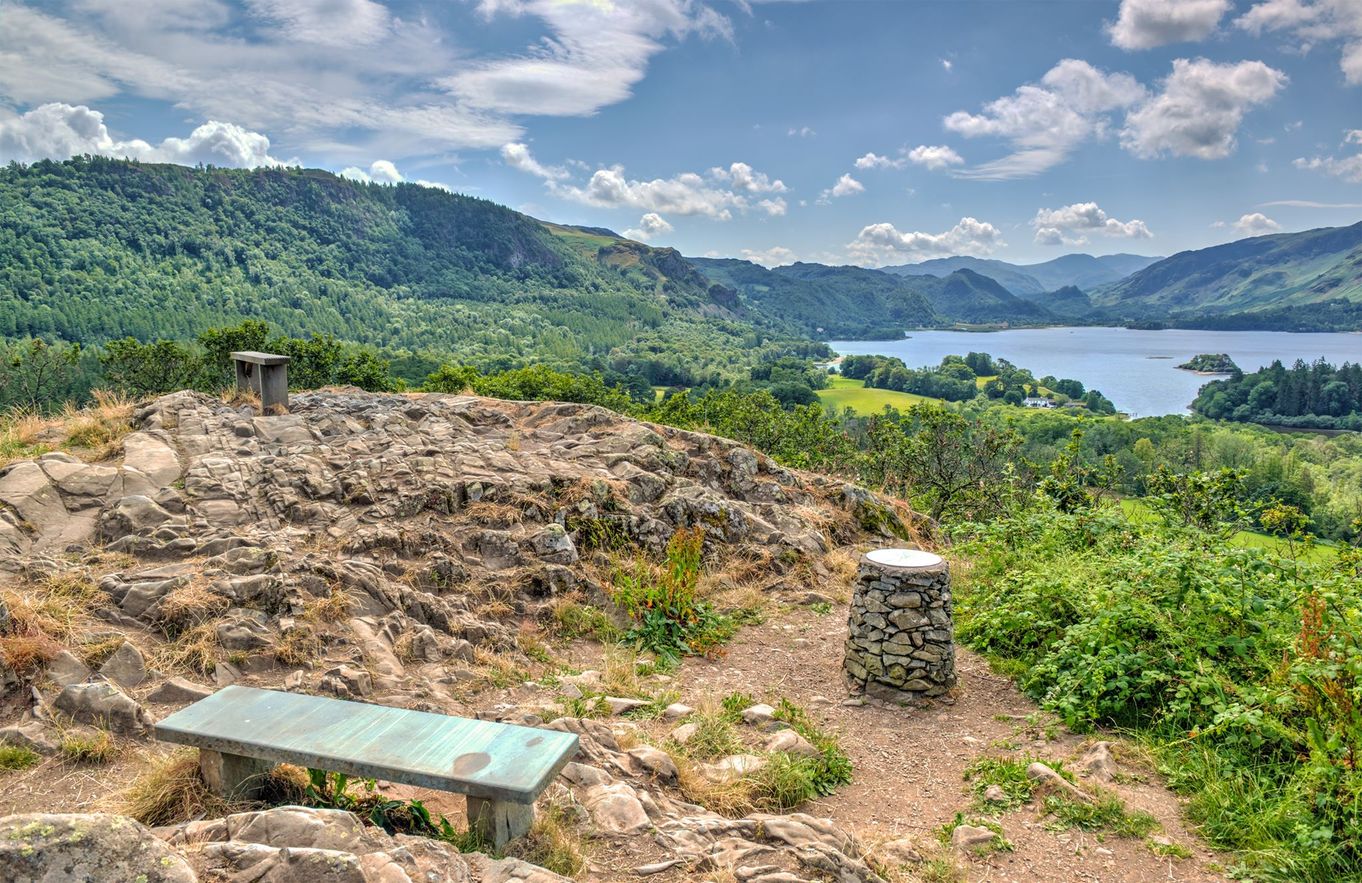 Keswick Mouse Trail
The free Keswick Mouse Trail starts from outside Keswick Cheese Deli in Packhorse Court where you can pick up a trail leaflet. See if you can find Gerald and all his little mouse friends playing hide and seek around the town. The map gives a clue as to where they are, and then you've just got to spot them. Find all 21 and then pop into the deli to have your map stamped. They do have cute little badges you can choose to buy, to show that you've successfully completed the trail. All profits from the badges are donated directly to Keswick Mountain Rescue Team.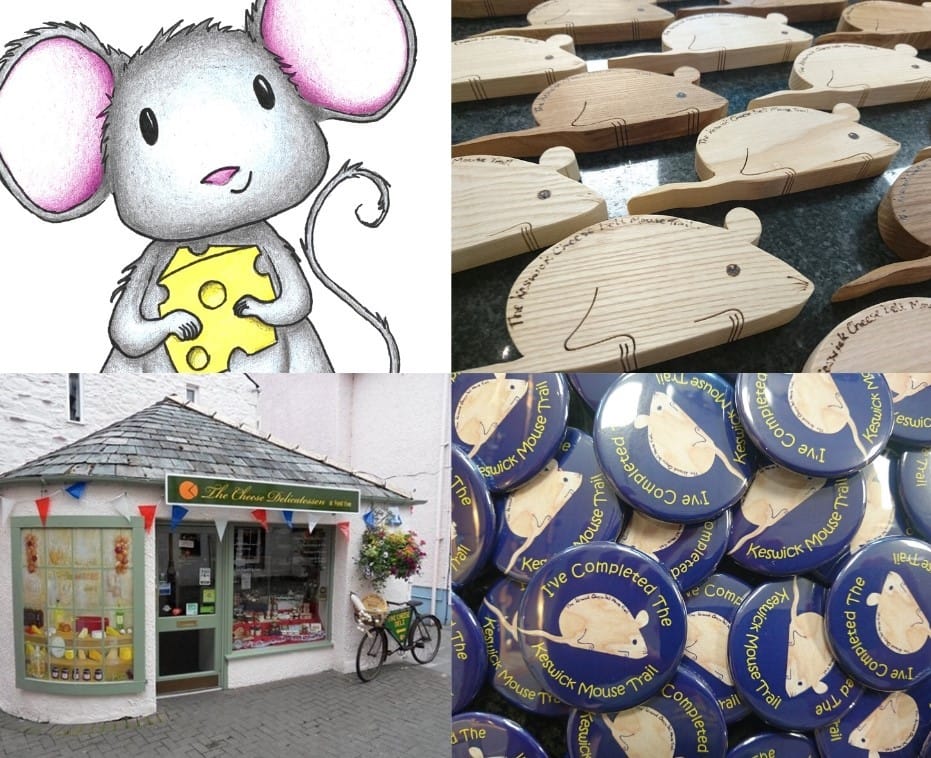 Visit Castlerigg Stone Circle

Castlerigg Stone Circle is an awe-inspiring circle of 38 free standing stones, some up to 3 metres high with 360 degree views over the surrounding landscape. It is one of Britain's earliest stone circles dating back some 4000 to 5000 years ago. There is free roadside parking at the site and admission is free. It is located 1.5 miles south east of Keswick.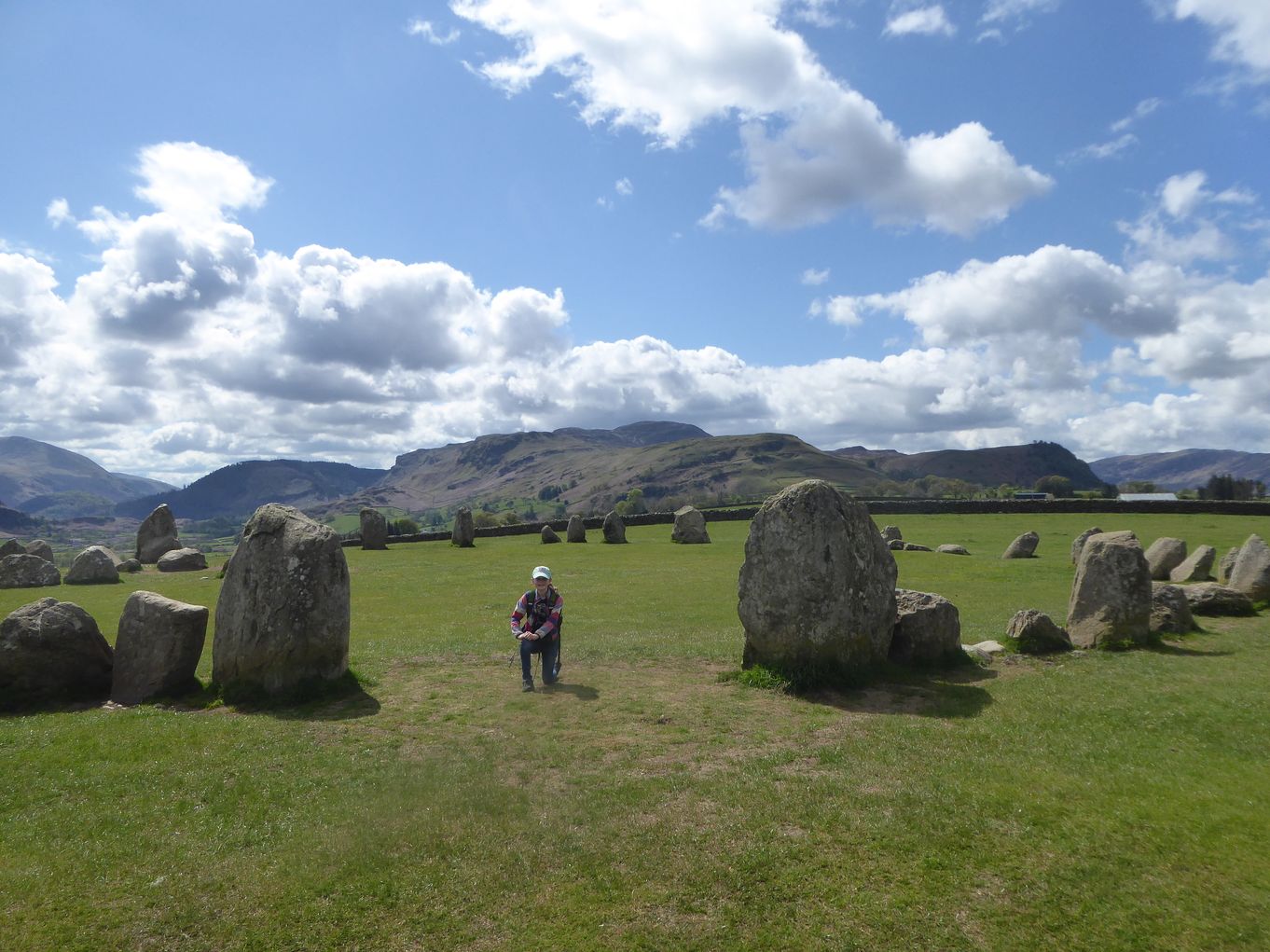 Play in the Park
The fantastic playground in Fitz Park has equipment designed to suit different age groups but there's a lot more on offer than just a play park. Play basketball in the multi use games area, have a go on the outdoor gym, or play ball games on the grass. The BMX track at the other side of the park has lots of berm corners, step-ups and rollers to challenge everyone.

Find the Hands on the Shores of Derwentwater
Entrust is a sculpture of hands, carved from a single oak tree, and located on the Western shore of Derwentwater. It was commissioned to mark the centenary of the very first purchase of land at Brandelhow in 1902 by the National Trust. It makes a great place for a family photo and is fun to look out for. The Derwentwater Walk is a scenic 10 mile waymarked walk around Derwentwater on flat and easy paths. You can make it into a shorter walk by hopping on and off the Keswick Launch.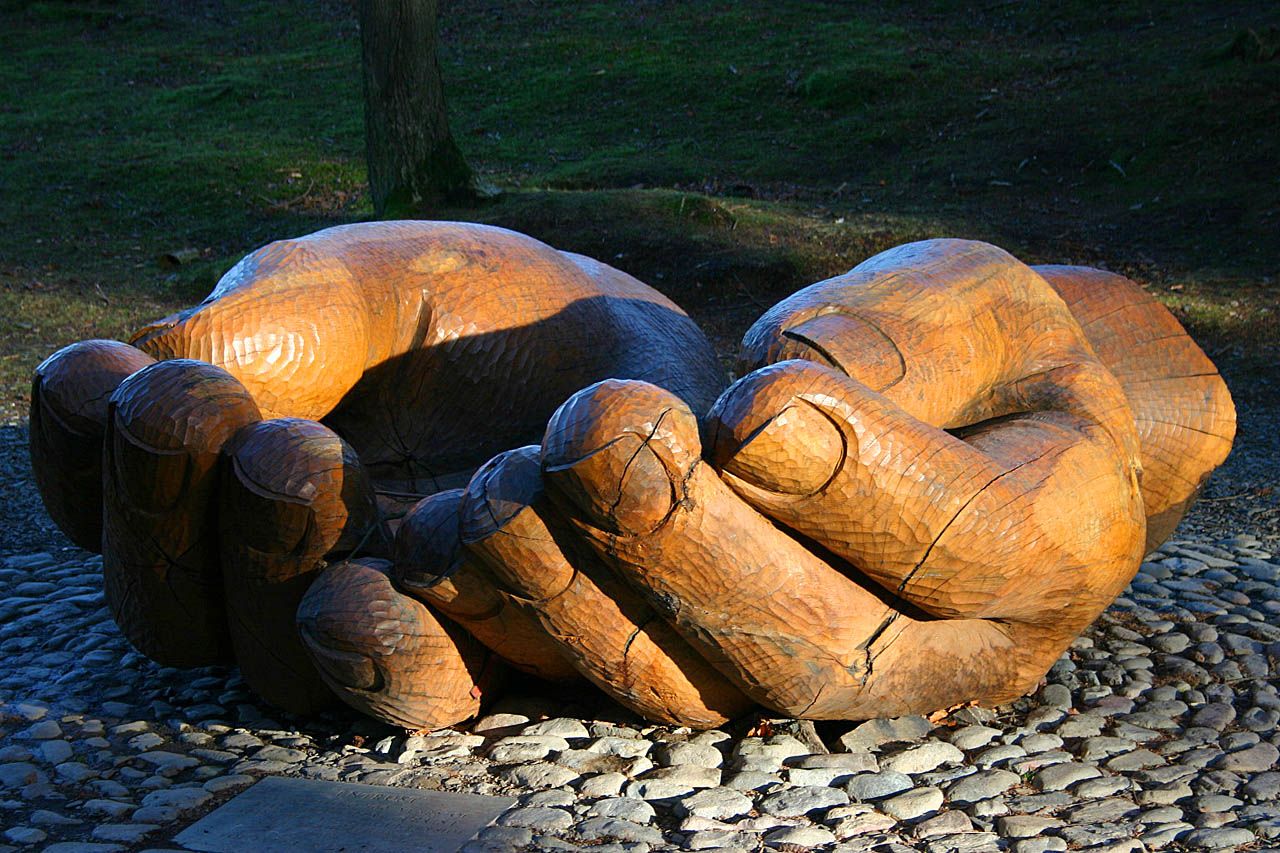 Have a Picnic in the Park
Sandwiches always taste better in the great outdoors so pack up your picnic and head to the park. If you haven't brought your own there are lots of sandwich shops and takeaways in the town where you can pick up supplies. Fitz Park has a riverside setting with plenty of picnic benches and glorious open views towards Skiddaw and Latrigg. At the other side of town Crow Park is a wide expanse of grass on the edge of Derwentwater, just beyond Hope Park, a lovely location for a picnic with plenty of room for running about afterwards.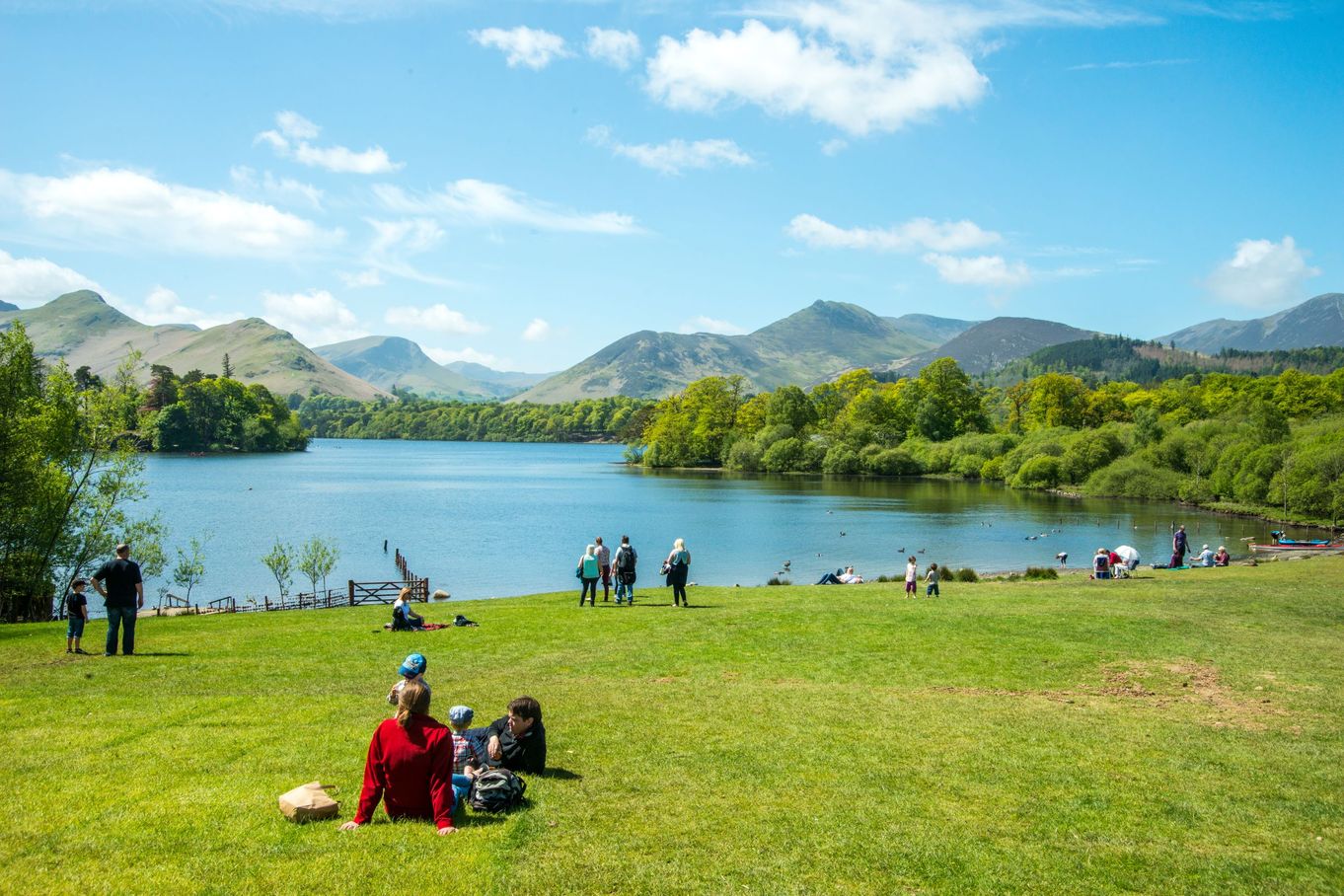 Feed the Ducks
Feeding the ducks at the Derwentwater foreshore is a popular pastime. Did you know though that bread is not the best thing to feed waterfowl as it is not nutritious for them and attracts other birds? So what can you feed omnivorous birds like ducks, geese and swans? The best foods include rice, cooked or uncooked, seeds, lettuce, porridge oats, sweetcorn and lettuce.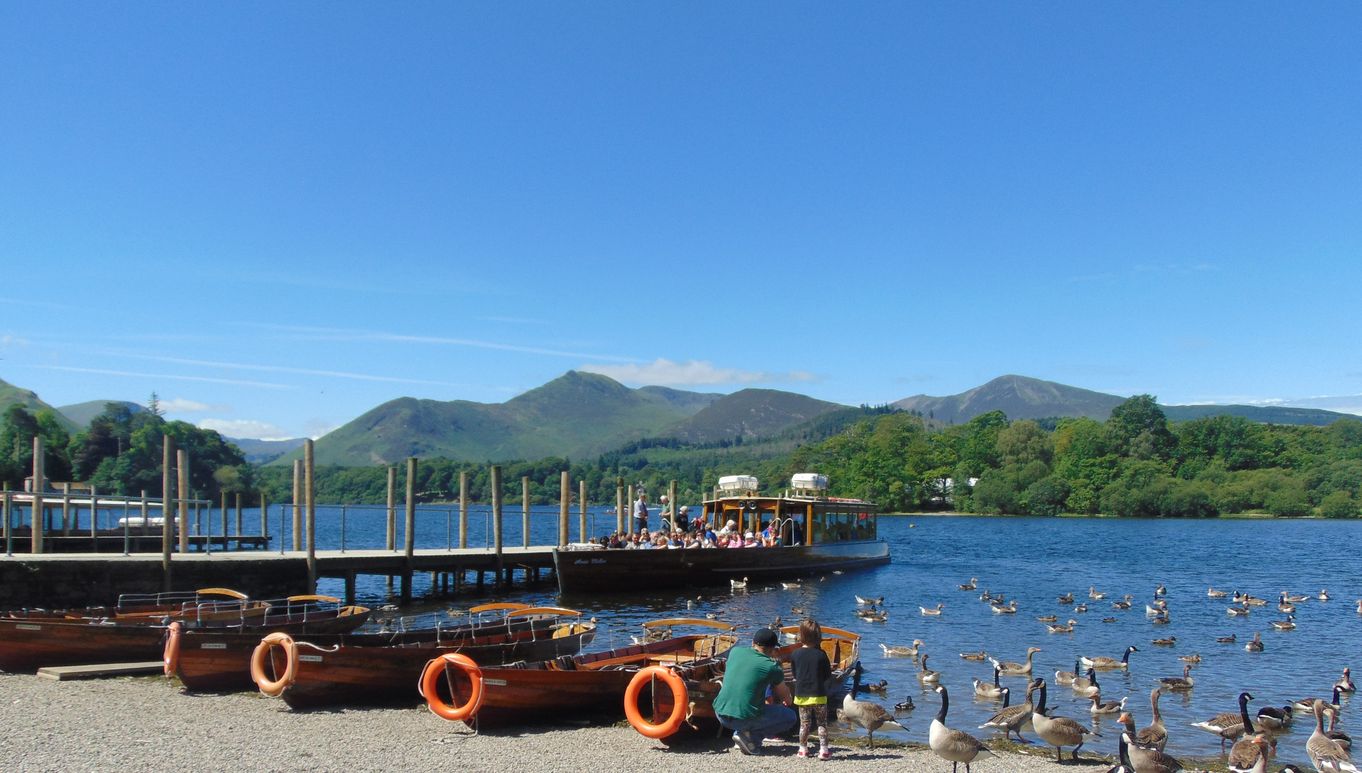 Climb the Bowderstone
The Bowder Stone is situated in the Borrowdale valley just South of Keswick. It is an easy 10 minute stroll from the National Trust Bowder Stone car park off the B5289 Keswick to Borrowdale Road or from the bus stop (77/77a or 78). It is one of the most famous rocks in the Lake District. It weighs 2000 tonnes, is as tall as 6 people and it balances all by itself. It is local rock, part of the Borrowdale volcanic succession of rocks. It is said that it came down as part of a rock fall dislodged from 200 metres above after the Borrowdale glacier retreated. There's a fixed ladder which you can use to climb to the top.