Visit Keswick the Lake District
An award-winning destination just 20 minutes from Junction 40 of the M6. Plan your stay and discover Keswick and its surrounding valleys and villages.
It's great to see people back in Keswick enjoying themselves and making memories. Although regulations are relaxed from July 19th, many of our businesses will be keeping some, or all, of their Covid secure measures in place. This is to protect both their staff and customers. We would ask you to please respect and adhere to any social distancing and Covid rules in place and please remember to be patient and kind.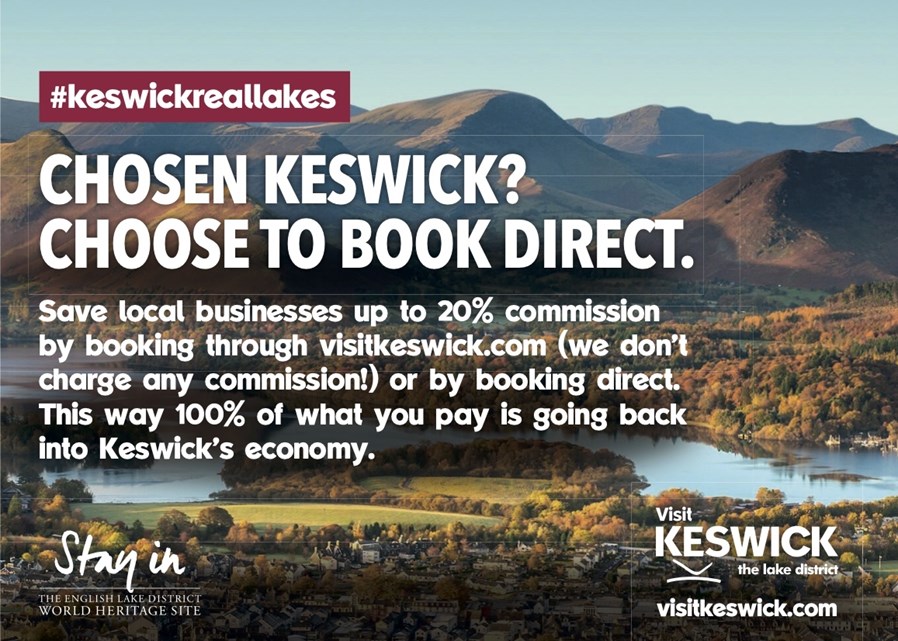 "Through the Locking Glass" Exhibition
This exhibition spotlights Cumbrian creatives' response to the Covid-19 pandemic, with an emphasis on lockdowns.
This exhibition captures a unique time in human history; it celebrates the creativity, diversity and excellence of the 80 featured Cumbrian artists and includes 160 pieces of high-quality fine art, illustrations, prints, photography, poetry, 3D art and sculpture.
On hand to launch it were David Felton, author of "Through the Locking Glass – What Cumbrian Artists did through Lockdown", the book that inspired the exhibition along with Evelyn Sinclair exhibiting artist and collaborator on the book. Alongside them were exhibiting artist Joan Prickett with Eve and Kirsty - NHS workers whose portraits are in the exhibition. Finally, Amy Williams from Kendal, who won the commission to create a piece that reflected the essence of the pandemic. Her 3D Cumbrian paper landscape encourages visitors to actively engage with the exhibition and share their stories.
More Details