Visit Keswick the Lake District
An award-winning destination just 20 minutes from Junction 40 of the M6. Plan your stay and discover Keswick and its surrounding valleys and villages.
It's great to see people in Keswick enjoying themselves and making memories. Many of our businesses are still keeping some, or all, of their Covid secure measures in place. This is to protect both their staff and customers. We would ask you to please respect and adhere to any social distancing and Covid rules in place and please remember to be patient and kind.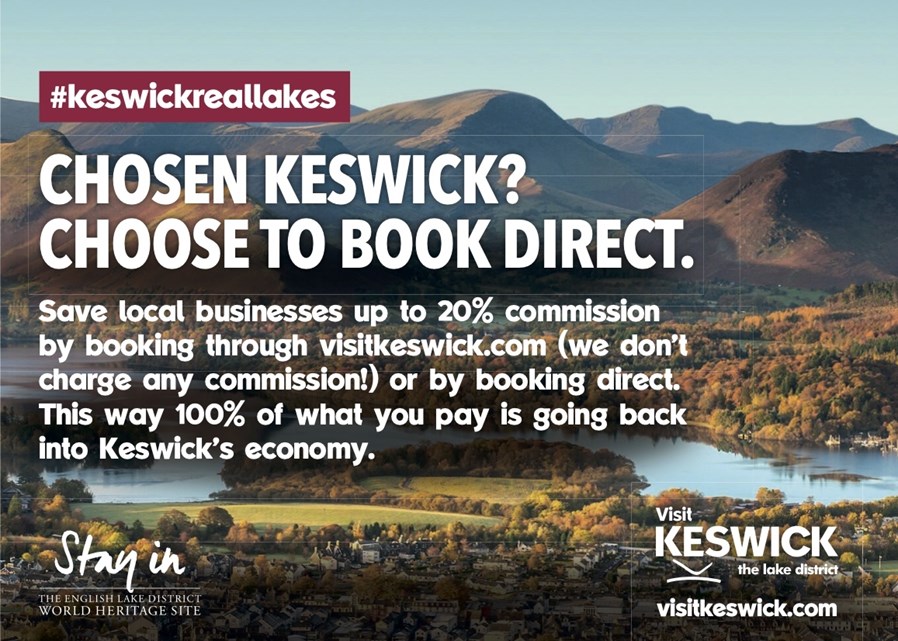 KESWICK GHOST WALKS
Keswick has another history full of murder, intrigue and tortured souls. From slate built houses to the surrounding lakes and fells this is an area steeped in legend and mystery. Follow "The Lady"… if you dare. Keswick Ghost Walks are written with an adult audience in mind but are broadly accessible to children 10 years and above. Dogs are very welcome.
COVID-19 We are very pleased to be back. In order to maintain the safety of our audiences, staff and the general public we will be implementing some changes in line with current Government guidelines: All tickets must be purchased in advance via the booking page on the Lakeland Hauntings website. Please read the guidance on COVID-19 at the top of the page before booking.
More Details