Visit Keswick the Lake District
An award-winning destination just 20 minutes from Junction 40 of the M6. Plan your stay and discover Keswick and its surrounding valleys and villages.
It's great to see people in Keswick enjoying themselves and making memories. Many of our businesses are still keeping some, or all, of their Covid secure measures in place. This is to protect both their staff and customers. We would ask you to please respect and adhere to any social distancing and Covid rules in place and please remember to be patient and kind.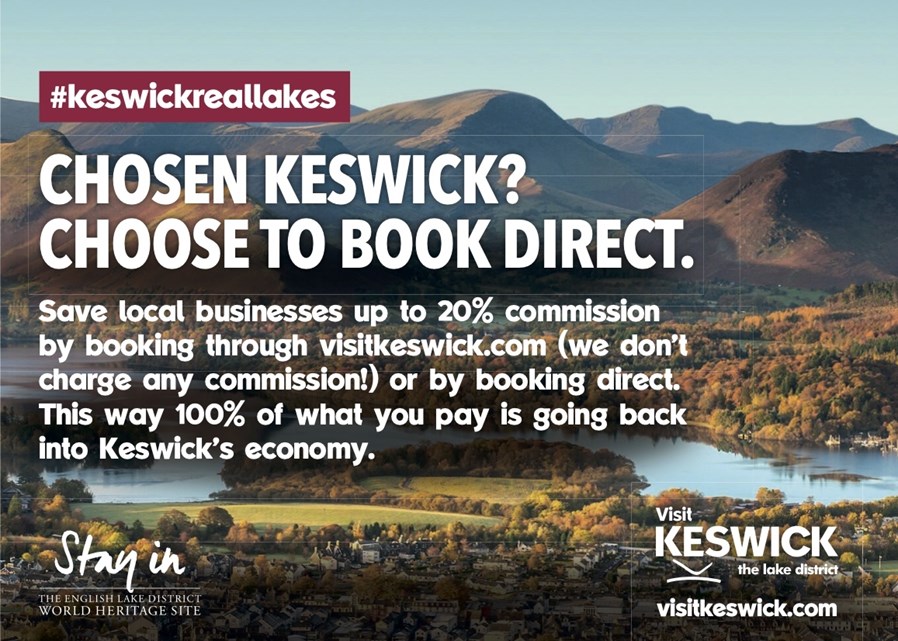 Keswick Half Marathon
Keswick Half Marathon
For 2021, the Half Marathon will take place on Sunday 26th September.
Keswick Half Marathon is said to be one of the most scenic half marathons in the country.
The race was set up by Keswick Rugby Club in order to raise funds for the club and the youth coaching program. We are one of only a handful of small clubs in the country to have a full-time rugby development officer who spends the majority of his time in the local schools. The half marathon is one of the events that helps to fund this coaching program so your support is greatly appreciated.
Come and take part in this very popular annual event. The route is a circuit of Derwentwater, with a loop into the Newlands valley, probably the most scenic 13 miles 192.5 yards in the country.
On the race day there is a fun run for the young ones. A short course, just for fun!
• 350 metres one course • Two age groups
More Details