Visit Keswick the Lake District
Plan your stay and discover Keswick and its surrounding valleys and villages.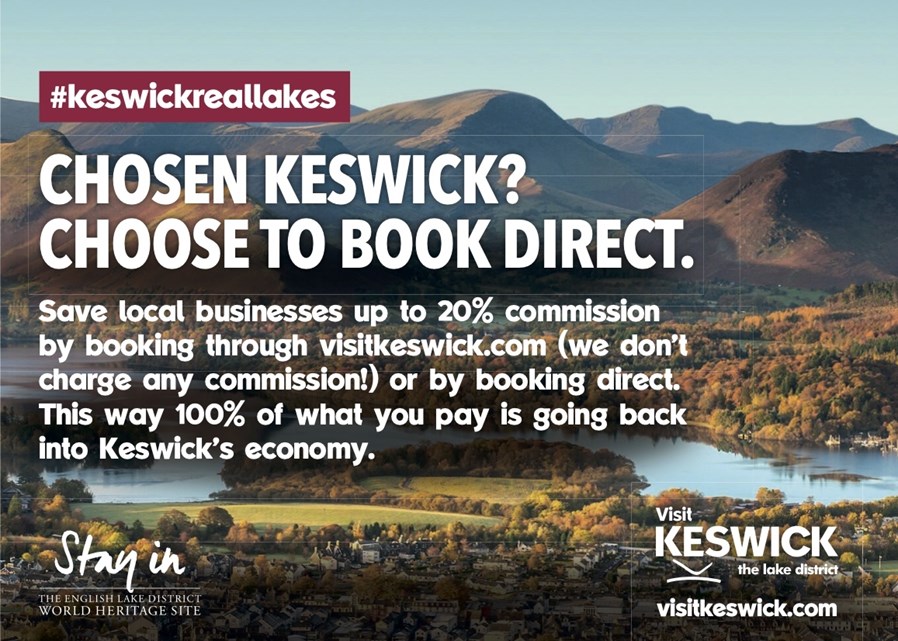 Keswick Tourism Forum 2022
Join an amazing range of speakers for a day of information, inspiration and insight.
Learn what key players in the local tourism economy have done this year and what they plan for 2023.
Hear solutions to the joint challenges of staff shortages and cost increases.
Be inspired by some of the amazing ways our environment is being improved.
Learn about some of the great things visitors can see and do in the area.
Get a tour of the world class new Pencil Factory event space.
Come for one 25-minute session or stay for the whole day.
KESWICK GHOST WALKS
COVID-19 In order to maintain the safety of our audiences, staff and the general public we will be implementing some changes: Audience members are encouraged to wear a face covering unless exempt on health grounds. All tickets to be purchased in advance via the booking page on the Lakeland Hauntings website. Please read the guidance on COVID-19 at the top of the page before booking.
Keswick has another history full of murder, intrigue and tortured souls. From slate built houses to the surrounding lakes and fells this is an area steeped in legend and mystery. Follow "The Lady"… if you dare. Keswick Ghost Walks are written with an adult audience in mind but are broadly accessible to children 10 years and above. Dogs are very welcome
More Details