Family Walks around Keswick
Pram friendly Walks in Keswick, the Lake District
There is a one mile way marked trail at Revelin Moss which is suitable for most prams and buggies. The trail is 1500 metres long. Some of the trail has a loose surface. The trail is sloped. The trail has seats.The surface is gravel forest road and relatively flat, with lovely views of Grisedale Pike. The route starts from Revelin Moss car park, a quarter of a mile from the main visitor centre car park. There are other short walks starting from the Visitor Centre.
This walk is a great introduction to the area just beyond the town taking you through the woods as far as Calfclose Bay, back along Derwentwater lakeshore and returning via Hope Park. It is suitable for all seasons whether that be a low-level short walk in the winter or a full day out in warmer weather stopping on the way to picnic and paddle in the lake. It is accessible with an all-terrain pram although you will encounter some bumpier sections and some tree roots to negotiate. Just before getting back into the town centre Hope Park offers traditional games such as crazy golf and pitch and putt and Cafe Hope where you can enjoy refreshments.
Family Walks in and around Keswick
A great fell for children to climb, easily achievable in 2-3 hours depending on your pace. The views from the summit over Keswick town, Derwentwater and the surrounding fells are breath-taking and will give a real sense of achievement.
Latrigg is an excellent half day walk to combine with the promise of a visit to Fitz Park at the end of the walk. For smaller children take the route through the park for a sneak preview before you start on the climb up Latrigg so it can provide a great incentive as an end of walk treat. Tired legs suddenly seem to become re-energised at the sight of swings and slides.
If you can't make it all the way up from Keswick there is a small car park at Gale Road above Applethwaite with a Limited Mobility Path which you could use to reach the viewpoint with an all terrain pram.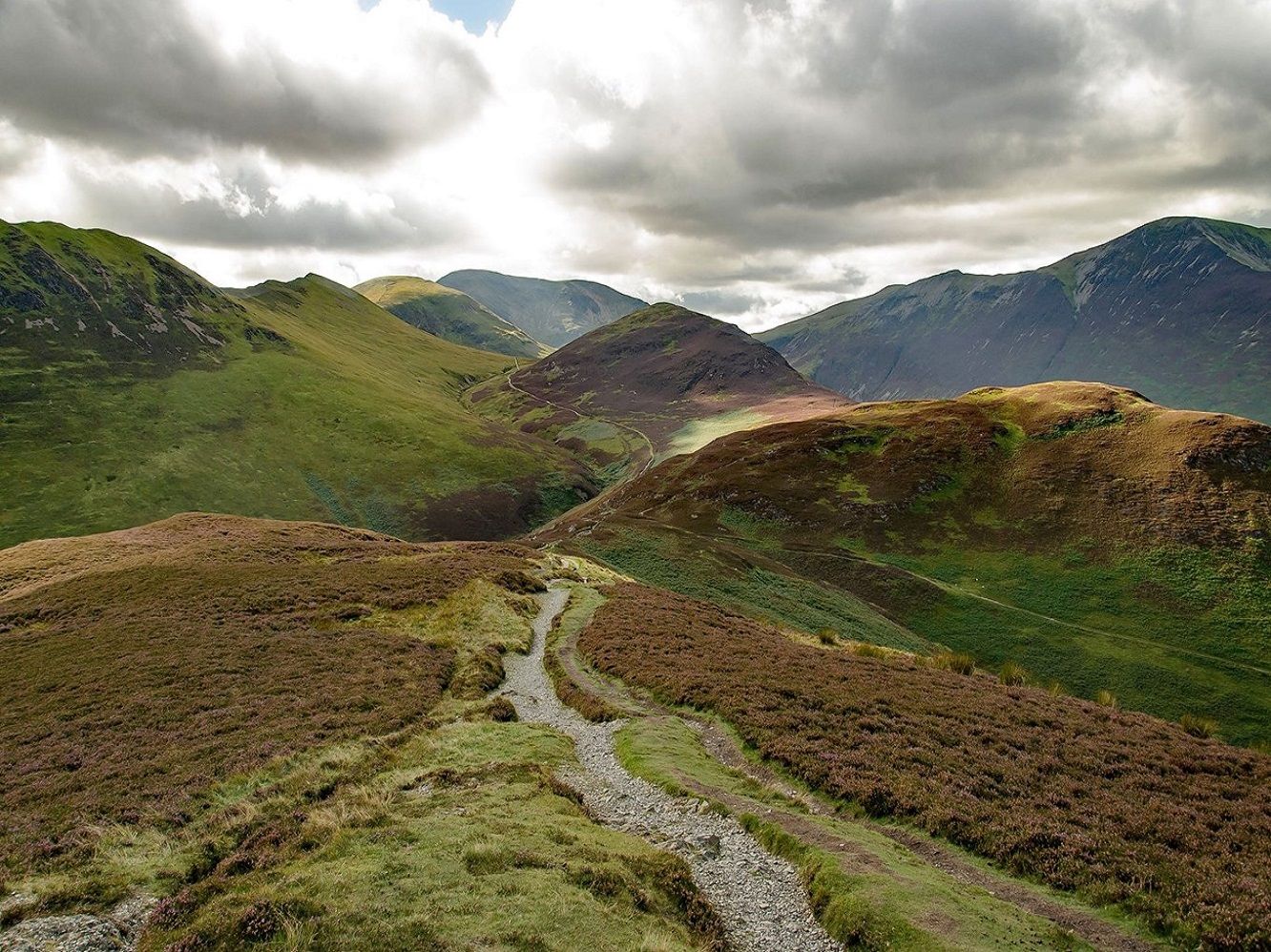 A walk for families with older children Barrow Fell is of modest height. There are excellent 360° views from the summit, a great reward for not too much effort. Barrow can be climbed from the village of Braithwaite. From the summit a magnificent panorama comes into view.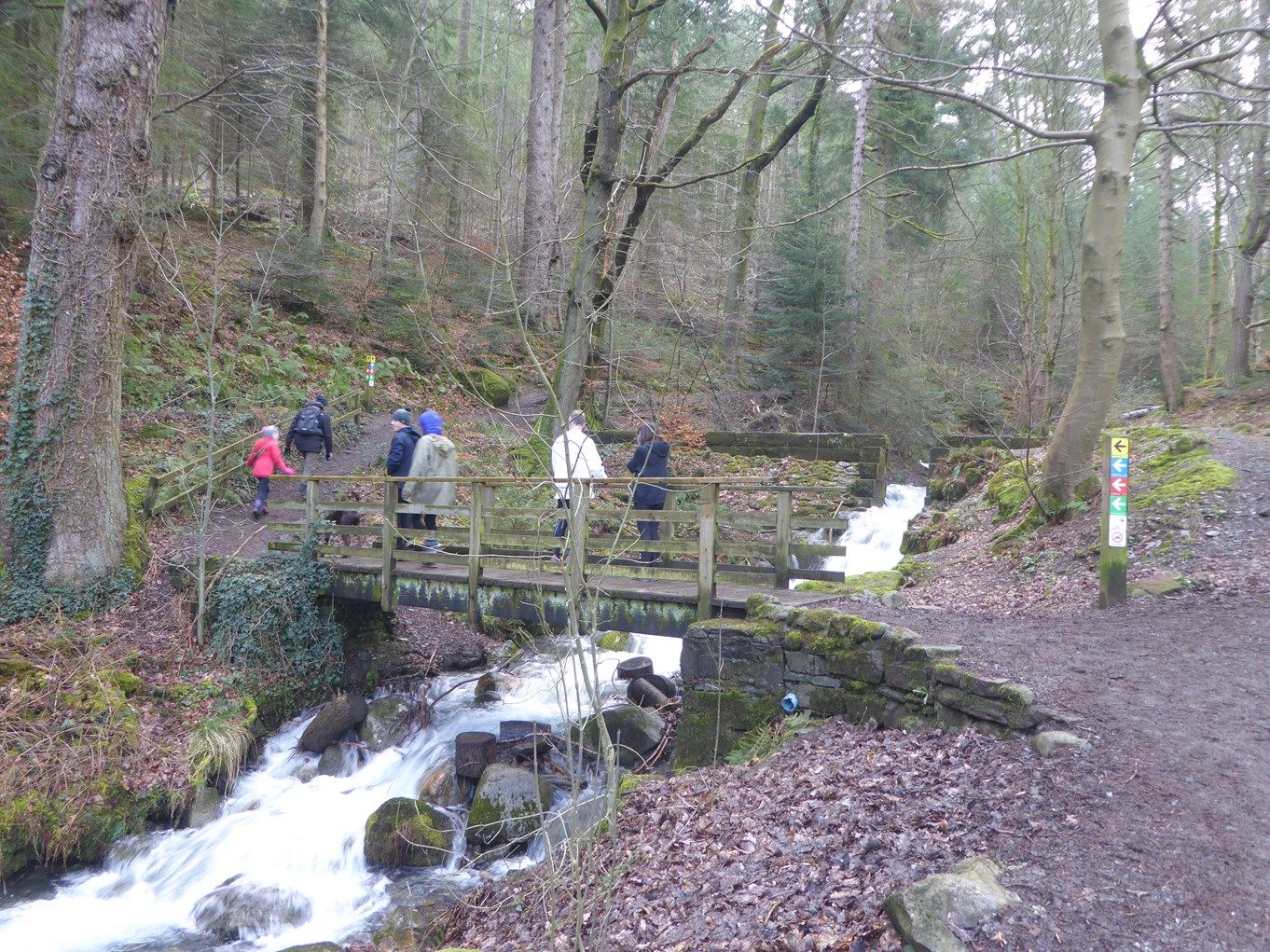 Whinlatter Forest and Dodd Wood both have numerous waymarked trails, ideally suited to families with walks to suit all ages and abilities. You'll find a children's play area in Whinlatter, just perfect for after the walk whilst Dodd Wood can be combined with a visit to Mirehouse.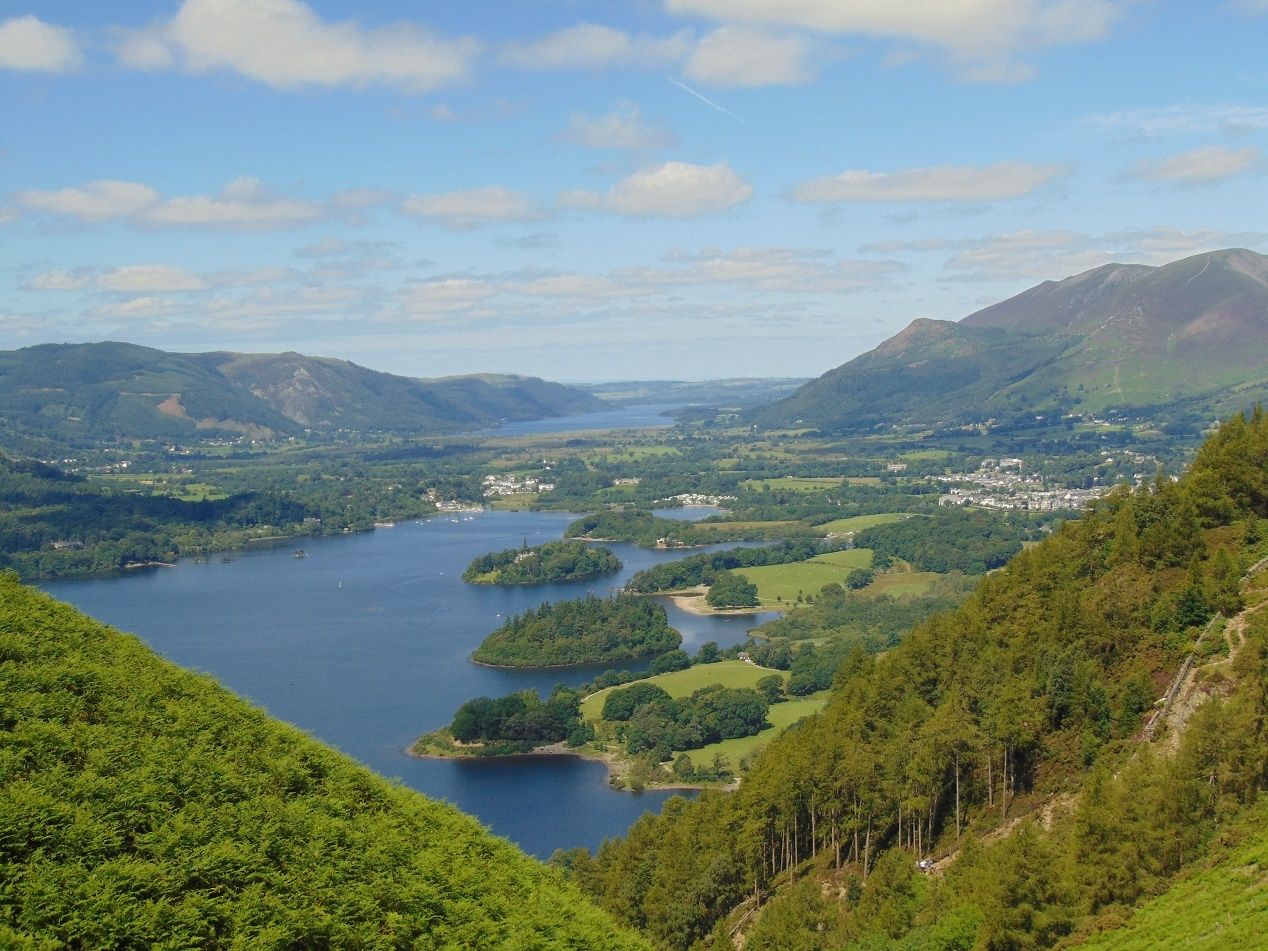 Great as a first fell walk for families with slightly older children. Walla Crag is an enjoyable outing giving a fantastic views over the town and lake. Can be done as a shorter up and down route or the full circular walk including Ashness Bridge and a return along the lake.
Enjoy this lovely walk up through Great Wood beneath Walla Crag and back along the lakeshore with fine views over Derwentwater to Catbells. An easier version of the Walla Crag walk.
Fun for children en route -
Take a picnic and have a paddle in the lake
Feed the ducks on Derwentwater
Finish the walk with a round of crazy golf or pitch and putt and other games in Hope Park
Starting from Keswick boat landings just past Theatre by the Lake try the 'easy' way-marked walk 'Lakeside Amble'; a perfect walk to get you started. The walk includes wildplay areas for den building, a magic climbing tree and dragons. There's woodland and lakeshore areas, great for wildlife and famous views. Can you find the Hundred Year Stone? Of course, just follow the orange way-markers.
If you're looking for the next level there's also the 'moderate' walk around Great Wood. Head to Great Wood car park, just 1 mile outside Keswick and you'll climb up to the top of the internationally significant Atlantic Oakwood. People often spot red squirrels and even roe deer in the wood, and from the top of the hill a few 'windows' through the trees give glimpses out over Derwentwater and Bassenthwaite. For more information visit the National Trust's website.
Overlooking Derwentwater Catbells is a splendid fell to climb. For many people it is their first experience of climbing a mountain and one they remember all their life. The excellent views certainly make the climbing worthwhile. Combined with a launch trip from or back to Keswick, the options are to take the path up to the summit which is quite steep and in some parts scrambly (more suitable for older children) or for younger children take the easier terrace path and return along the lakeshore to complete the circuit.
Making Walking Fun with Children
There are lots of ways to make walks more interesting for children. Have something to look forward to during or after the walk whether it be a picnic, a park, a visit to a cafe or a paddle in the lake. Don't forget to take lots of high energy snacks and spare clothes.
Try playing games along the way, here are some ideas -
The ABC game - everybody takes a turn to name something starting with each letter of the alphabet, either a general topic such as girls' names or choose your child's favourite topic such as dinosaurs so they can show off their knowledge.
The old favourite I Spy is always popular, try a harder version where you put an adjective in front of the word such as 'sparkling lake'
Along the Way
Treasure Hunt - make a list depending on where you are walking and the season of things to collect such as a pine cone, a feather etc
Hide treats along the way left by the fairies
Play hide and seek where children run ahead on the path
Sing songs or nursery rhymes
Stone skimming and paddling in the lakes and streams
Take bag to collect things along the way to make a picture when you get home
Take it in turns to make up the next line of story
Animal, mineral, vegetable - see if you can guess in under 20 questions, can be a random object or something you can see along the route
Have you found this walking page useful and would like to make a donation? All our walks are provided free of charge to download but you might consider donating a small one-off amount to help with the running costs and upgrades to our website. This website is run by Keswick Tourism Association, a not for profit trade organisation, which is funded almost totally by its members.