According To Kids: How To Spend A Day In Keswick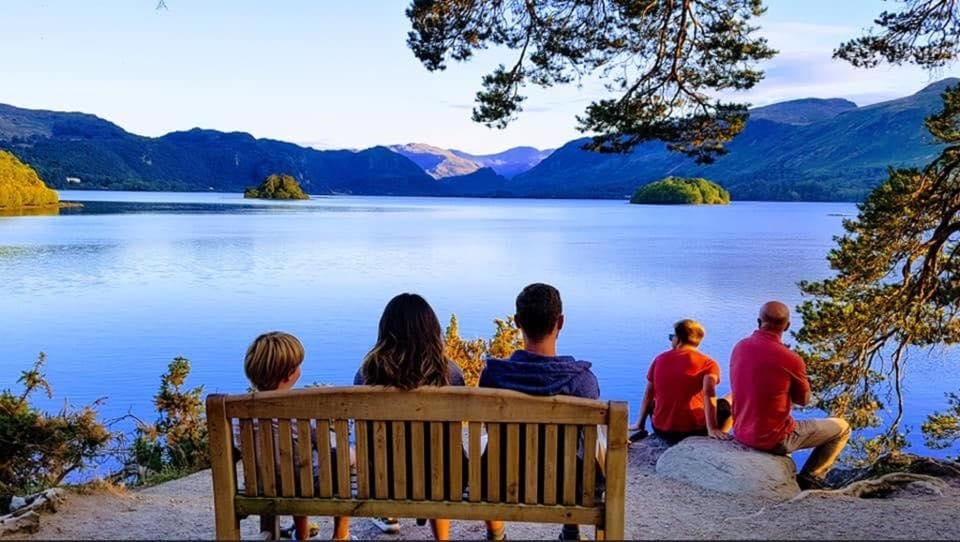 You spoke and we listened! Last week, we reached out to parents, asking what their children love to do when they visit Keswick. What is their favourite attraction? Their favourite walk? Their favourite place to go to eat?
We received an abundance of answers from little Keswick explorers and their parents so, if you're planning to bring your little ones to Keswick, these are the best things to do, chosen by children!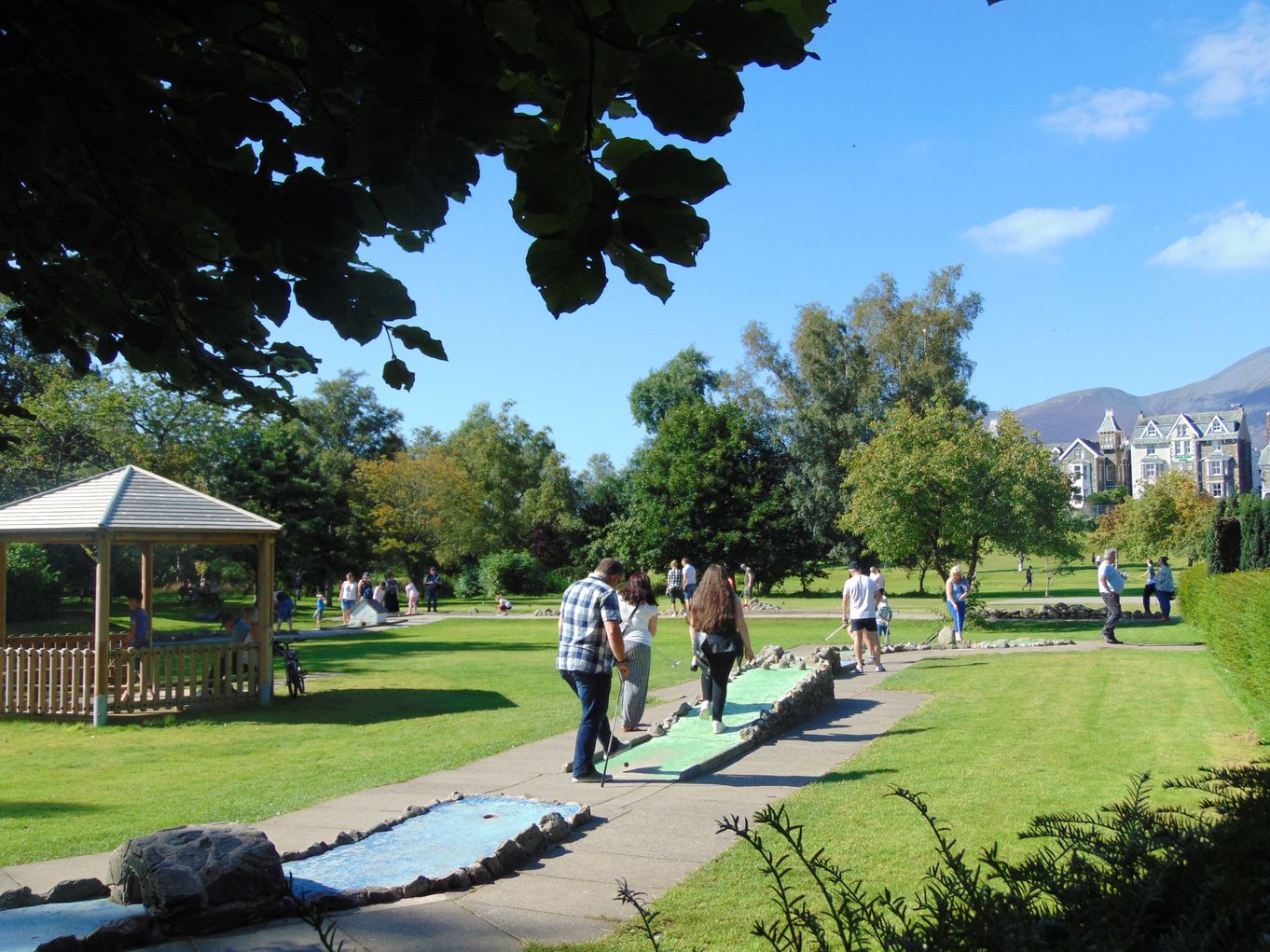 "Our daughter loves Keswick and enjoys all her visits here from her first time in mummy's tummy to most recently in November last year. Her faves are the wooden toy shop, splashing in the lake, feeding the ducks, crazy golf and exploring in the woods." - Emily Jane Raper
Emily Jane Raper's daughter's favourite places to visit in Keswick are Touchwood Toy Shop in Packhorse Court, Derwentwater, the crazy golf at Hope Park, and exploring the woods. We agree - all lovely places for children (and adults, too!).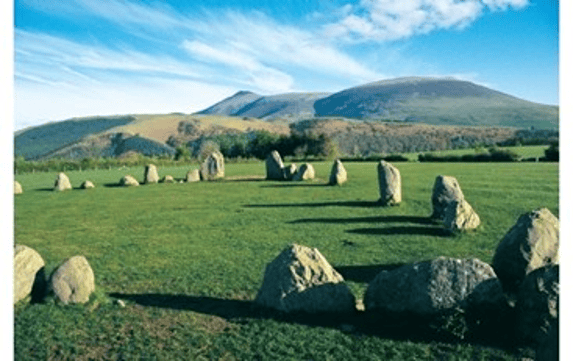 "My boys are 4&6 & they love the outdoors. We've done Castlerigg, Walla Crag. They love walking around the lake and feeding the birds & geese. Lingholm is great for food and it's a lovely walk to get there via Portinscale. We always fit in swimming and a movie at the Alhambra. We've also rented bikes in the past." - Laura Anne
To take a leaf out of Laura Anne's sons' book, visit Castlerigg Stone Circle, stop off for some food at the Lingholm Estate Kitchen & Walled Garden, stop off at the wonderful Keswick Alhambra Cinema for a film and do the Walla Crag walking route.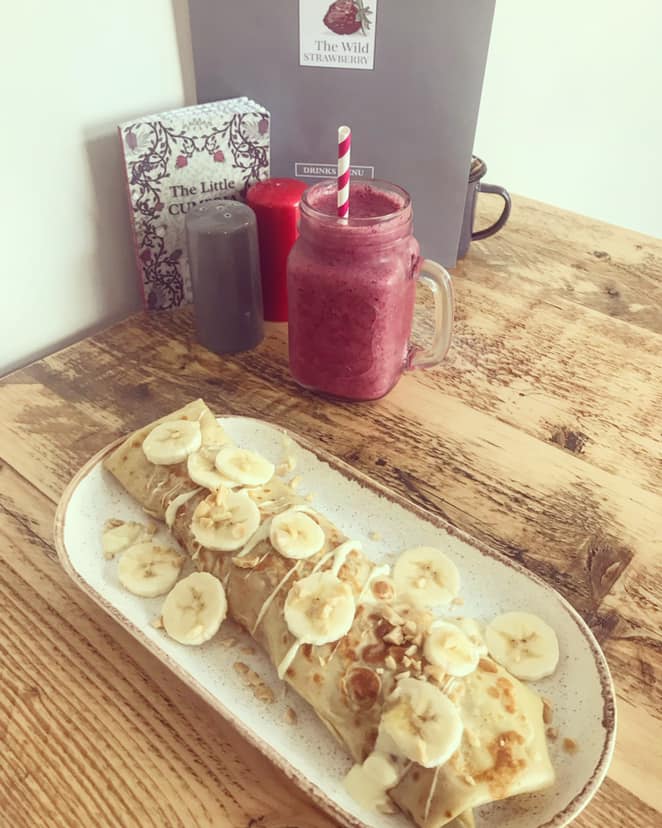 "My teenage daughters love Hope Park, Hope Cafe, lakeside walks, Catbells, The Wild Strawberry Cafe, The Alhambra Cinema, Whinlatter, the Lake District Wildlife Park and most of all Friars Chocolates xxxx" - Sarah Elizabeth Ward
For a weekend in Keswick just like Sarah Elizabeth Ward and her teenage daughters, have some fun at Hope Park and Cafe and Catbells. Then, have a bite to eat at The Wild Strawberry Creperie and Coffee Shop and take a leisurely lakeside walk.
Keswick Alhambra Cinema is the perfect stop for rainy days and those who love the arts, plus Whinlatter Forest, the Lake District Wildlife Park, and Ye Olde Friars of Keswick are all exciting stops for visitors to Keswick.
"The puzzling place!! And the cafe that does the crepes!" - Jennifer Elizabeth Jukes
Thanks to Jennifer Elizabeth Jukes for letting us know her top picks when she comes to Keswick - The Wild Strawberry Creperie and Coffee Shop and Puzzling Place!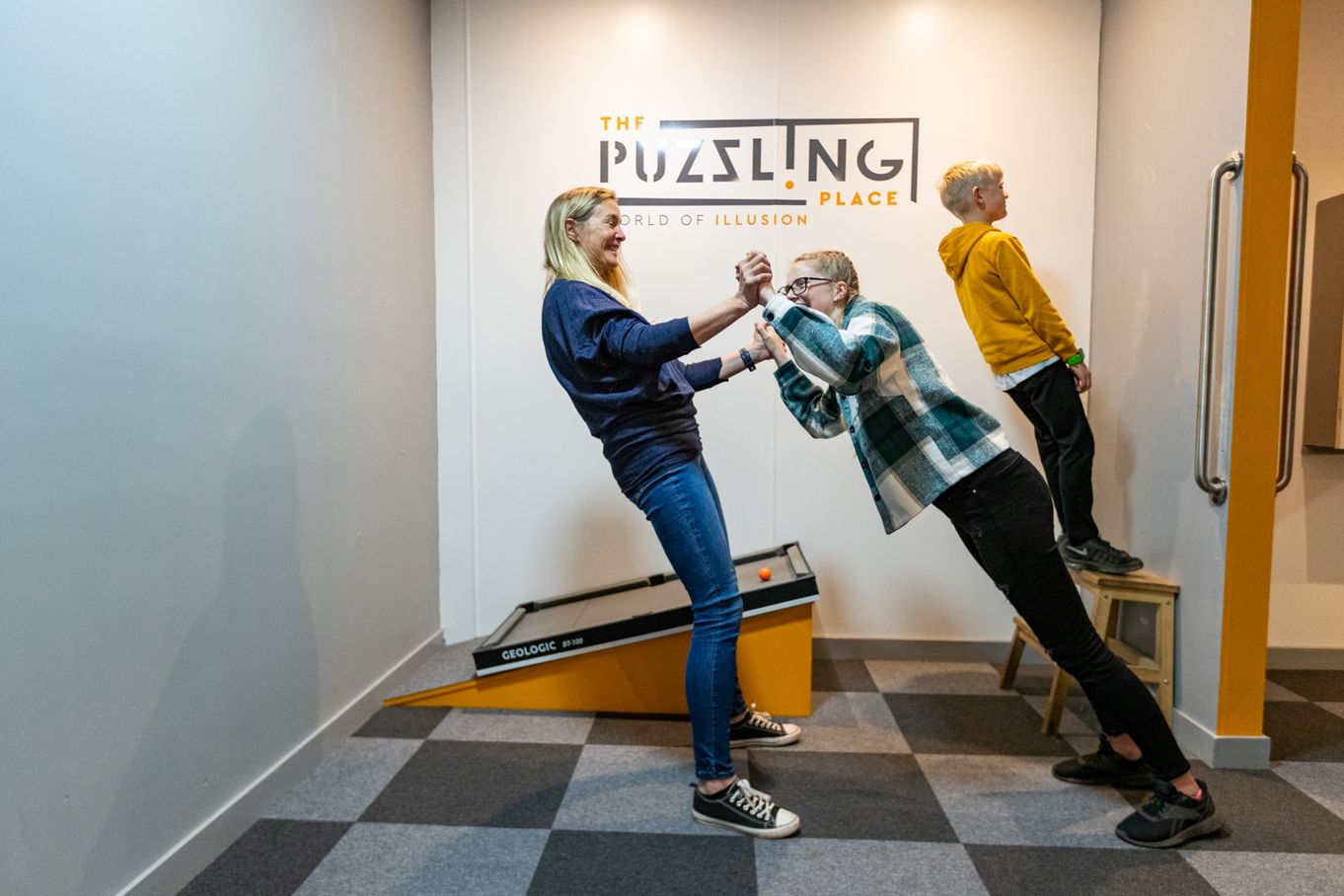 "My daughter loves going down to the lakes, and Puzzling Place." - Sarah Smith
A firm favourite for both adults and children, Puzzling Place is an attraction of optical illusions. There are illusion pictures, sculptures and interactive exhibitions.Thanks to Sarah and her daughter for sharing their favourite places to visit in Keswick!
"Our son loves the playground. 😊. He's 11." - Kathryn Angela May Graham
"Our son also loves Catbells... It was the first mountain he climbed😊." - Kathryn Angela May Graham
For older children, Keswick still has a huge variety of activities and adventures. Kathryn Angela May Graham's 11-year-old sun can vouch for that; he loves the playground at Fitz Park. Catbells is also a fantastic climb for older children; here's the walking route.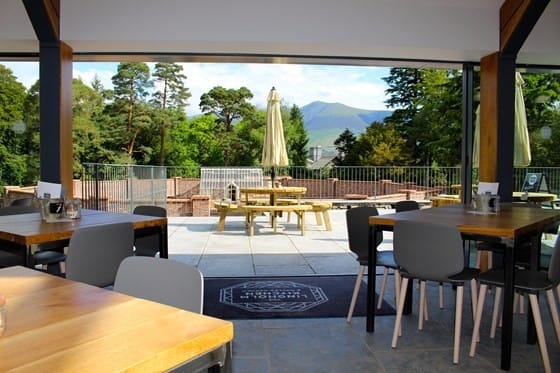 "We love The Lingholm Kitchen & Walled Garden just outside Keswick, as well as Keswick swimming pool and chip shop!" - Amy Thompson
Lingholm Estate Kitchen & Walled Garden, and The Old Keswickian fish and chip shop are Amy Thompson's family's favourite places in Keswick - we agree, all of the places are absolute gems all year round.
"We visit most years for the October half term. The boys discovered the bmx pump track last year and we couldn't get them off it. They keep asking when we are going back again x" - Gemma Robinson
Gemma and her boys are big fans of the BMX track at Fitz Park (found to the rear of the Football Pavillion), which was designed for both experienced bikers and beginners, whether they're on mountain bikes or BMX bikes! Thanks for the submission, Gemma!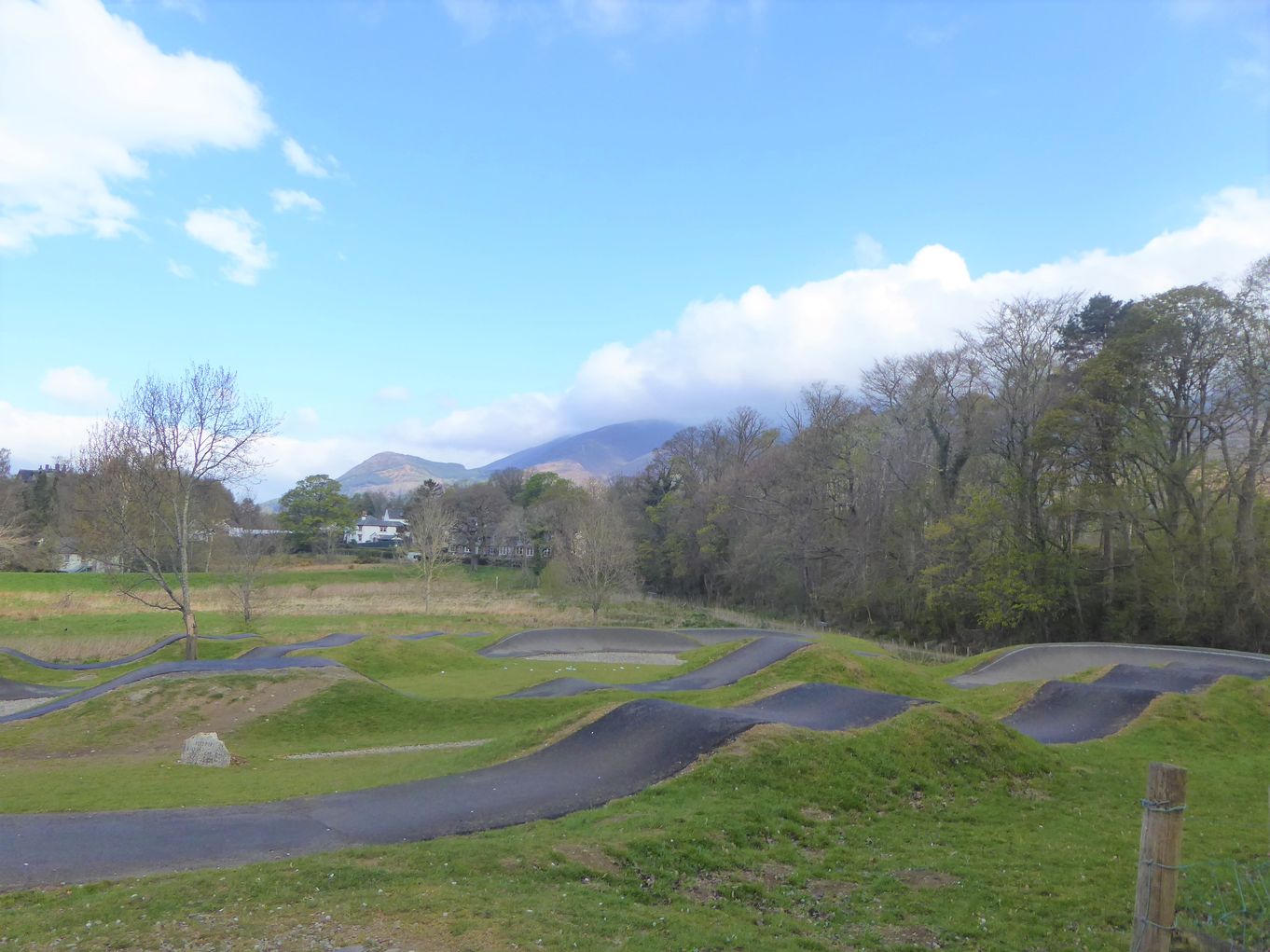 "Our 3 year old loves Whinlatter, the 'coin men' (the tree stump wizards with coins in them!) and the 'zip men' (everyone who does the go ape zip wires!) but when we're in Keswick he loves going to see the lovely gang upstairs in Brysons and the very lovely 'toy lady' (Joyce) in Touchwood. He loves the lake and feeding the ducks! Amazing place! Roll on April for our next visit x" - Nic McIntyre
Visiting Keswick is a true adventure for really little ones, and Nic McIntyre's three year old certainly knows how to have a good time! Whinlatter Forest, Touchwood Toy Shop in Packhorse Court and feeding the ducks are all on the list!
Thank you to everyone who submitted their family's favourite places in Keswick! To find out more about coming to Keswick, such as places to visit, eat, and stay, take a look around our website.