Our Guide to Spring in Keswick
I wandered lonely as a cloud
That floats on high o'er vales and hills,
When all at once I saw a crowd,
A host, of golden daffodils;
Beside the lake, beneath the trees,
Fluttering and dancing in the breeze.
Spring is almost here, and we can't wait for our visitors to experience the changing of the new season in Keswick. It might not be shorts and t-shirt weather yet, but spring is still a great time to explore the outdoors and see if you can spot some of the fresh flowers and wildlife that call the Lake District home. As the days get longer and the weather begins to warm up, the town comes alive with a variety of activities and events that are sure to delight visitors of all ages. Read on for our guide to spring 2023 in Keswick.
---
Try to spot "A host of golden daffodils" while visiting Keswick.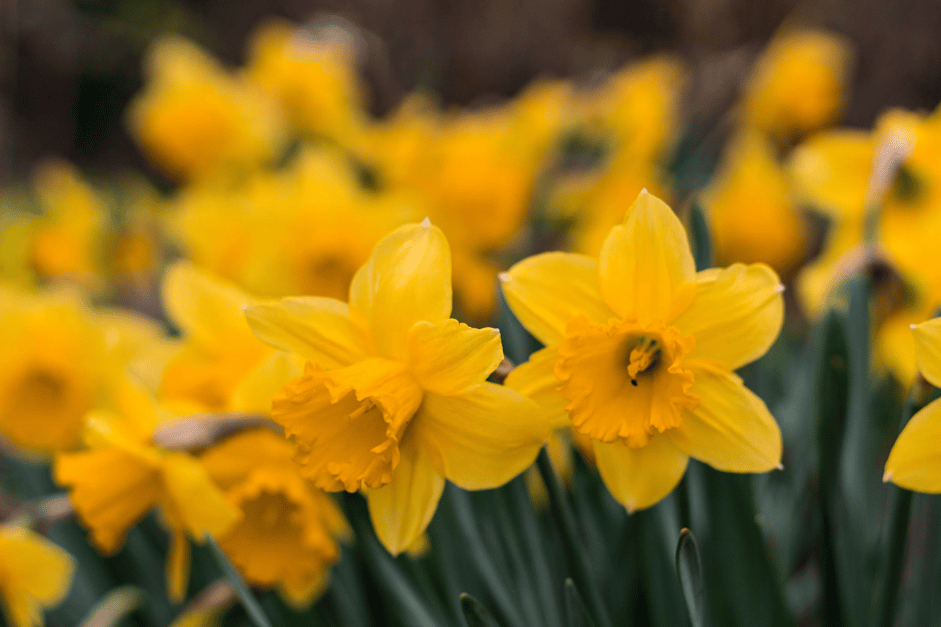 The poet William Wordsworth associated daffodils with the Lake District, and while he might have been inspired by Ullswater, Keswick is still a great place to spot these beautiful yellow flowers that are synonymous with spring. They can be found blooming alongside the river Greta, as well as down by Derwentwater.
---
Visit Friar's Crag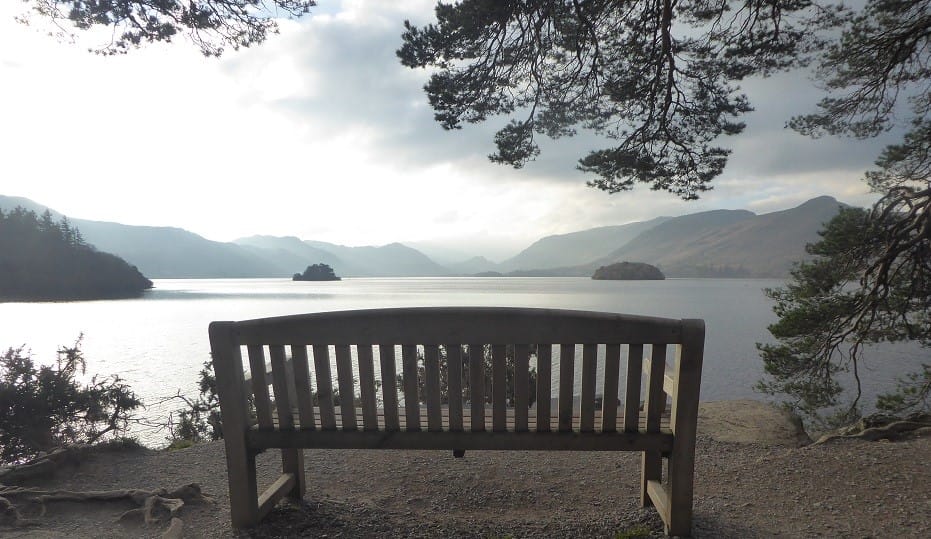 While you're by the lake, follow the walking trail to Friar's Crag. Friars Crag is a tranquil and peaceful spot, ideal for relaxing and taking in the natural beauty of the Lake District. The viewpoint is a popular place to sit and enjoy a picnic, read a book, or simply soak up the peaceful surroundings, and you're sure to spot some daffodils along the way.
---
Enjoy the sight of spring lambs in the fields during lambing season.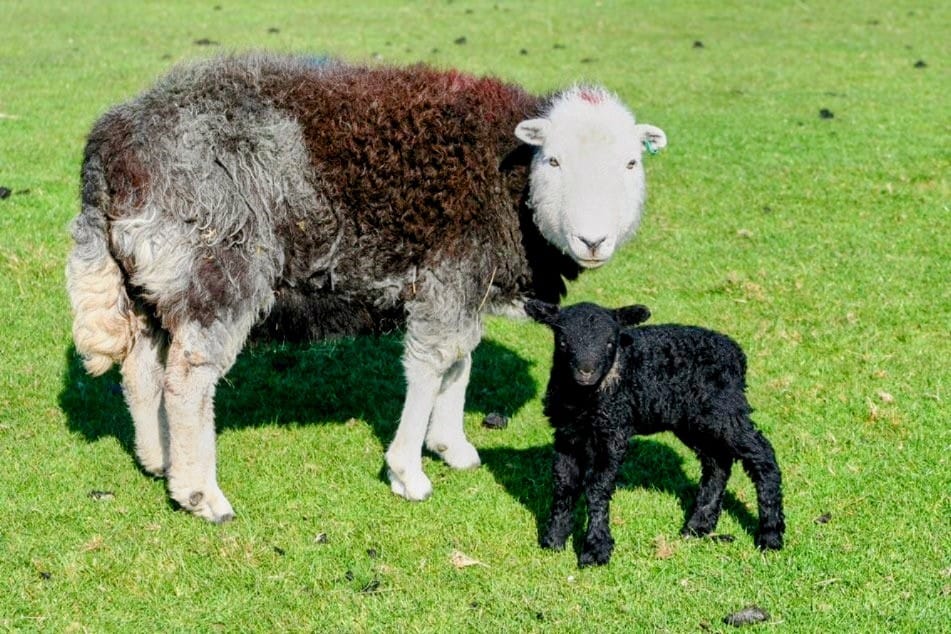 Visitors to the area love to see our local breed of sheep, Herdwicks, and it's easy to see why. They have a very distinctive appearance, with white faces and white legs, and lambs often have black wool which changes to a blue-grey colour as they get older. Herdwicks are tough little sheep, bred to withstand the tumultuous Cumbrian weather. Not only are Herdwick lambs sweet to look at, but they also have the important job of maintaining the fells of the Lake District, by grazing grass, heather, and controlling bracken - they're part of the reason why the fells of the Lake District always look so picturesque! See how many lambs you can spot on your visit, and try your hand at the traditional Cumbrian sheep counting method….
One = Yan. Two = Tyan. Three = Tethera. Four = Methera. Five = Pimp. Six = Sethera. 7 = Lethera. Eight = Hovera. Nine = Dovera. Ten = Dick.
---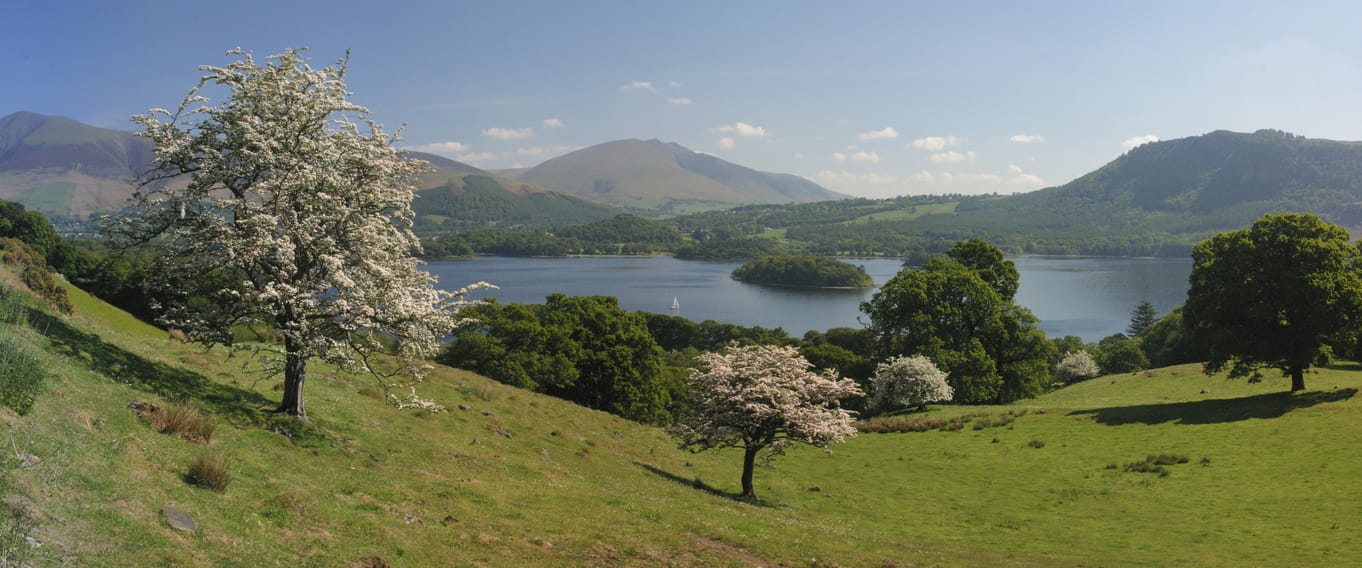 Now that the days are getting longer, we can't wait to start getting out and enjoying all that Keswick and the surrounding area has to offer - but we do recommend that you still wrap up warmly, just in case! Whether you choose to walk, hike, fish, cycle, or run, there's no better place to enjoy your favourite outdoor hobby than Keswick. There are also plenty of opportunities for you to try something new while you're here - what about trying archery, orienteering, horse riding, or having a go at a Forest Segway? You can do all this and more either in or around Keswick. You can find out more about these adventurous activities here.
---
Have fun with all the family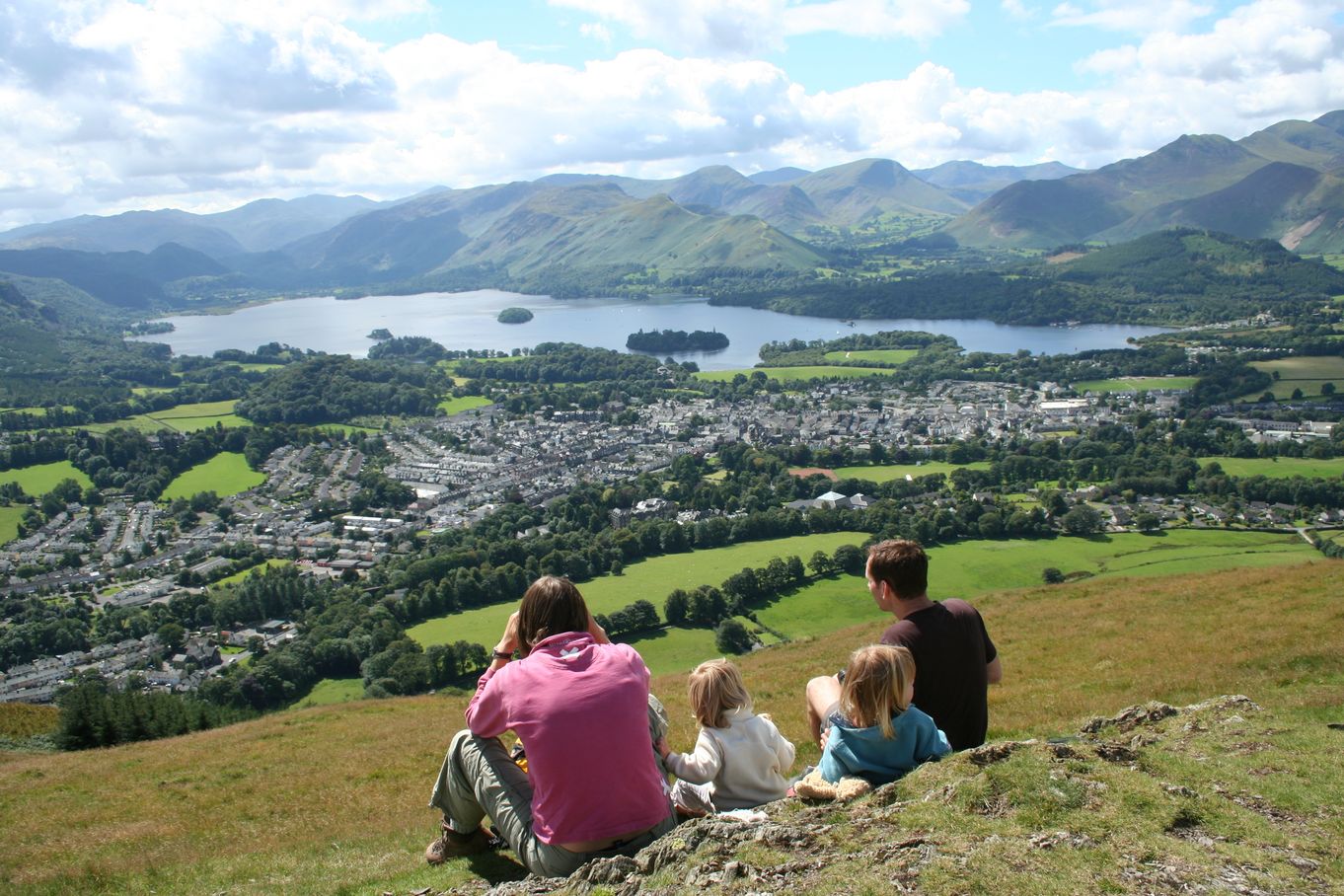 Spring means the Easter Holidays and May half term, and if you choose to spend the school break in Keswick, there's always plenty of things going on to keep kids entertained. Keep an eye on the What's On page of our website to see what's happening during your stay. We also have a great itinerary of family-friendly walks and fun things to do - we can guarantee you won't be bored!
We hope you've found our guide to Spring 2023 in Keswick useful. For more information about your stay in Keswick, have a look around our website.