Some Of Our Favourite Independent Shops And Cafes In Keswick
Keswick's town centre is a haven of fantastic shops, cafés and restaurants, from familiar chains to some gems which are unique to Keswick. From gifts to food, art, and cycling, here are a selection of our favourite independent businesses which we recommend visiting during your stay in Keswick.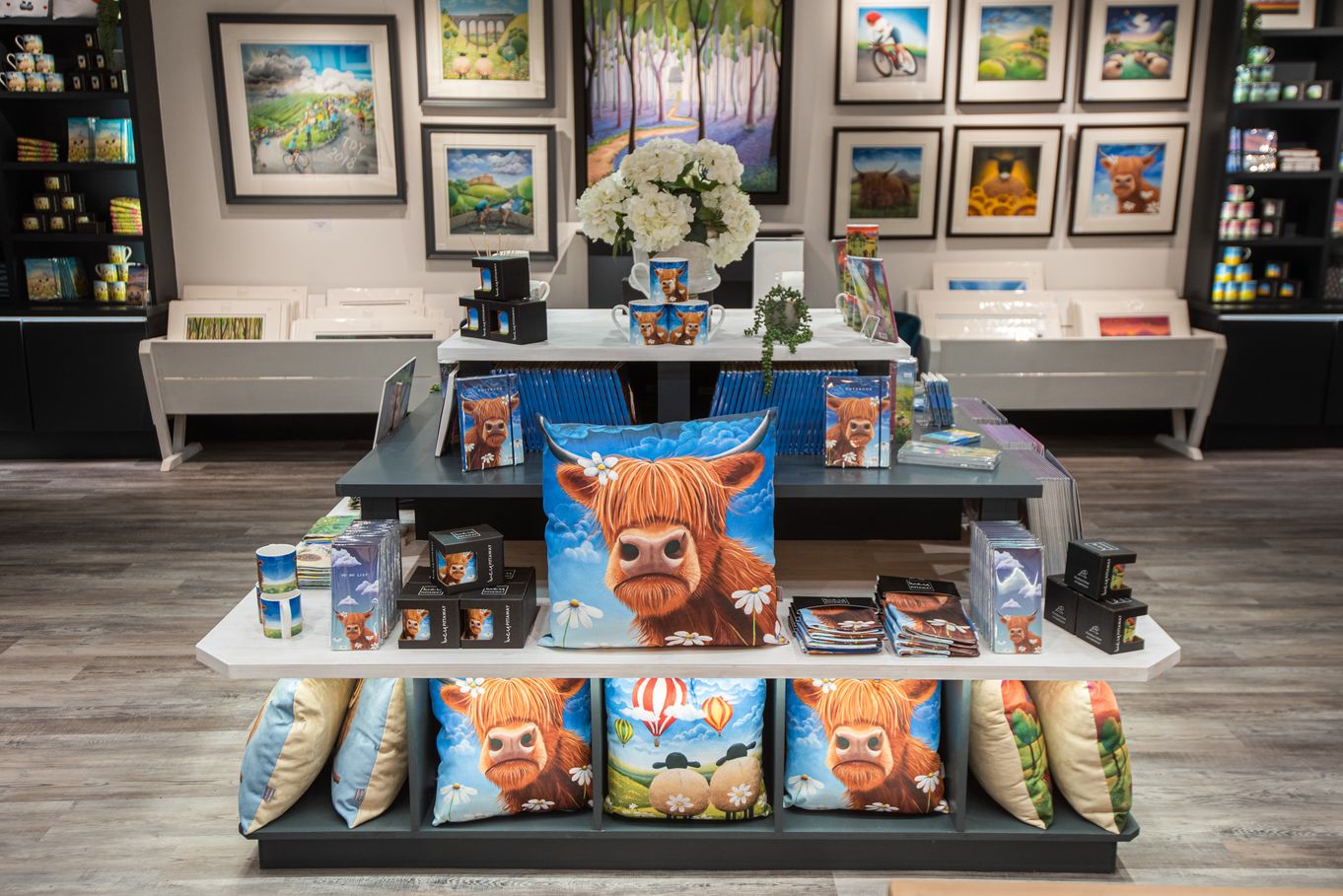 Lucy Pittaway Gallery and Shop has so much vibrant and whimsical artworks they're bound to brighten up your home. Why not pop in for a browse and maybe buy something for your wall or some homeware or stationary.
---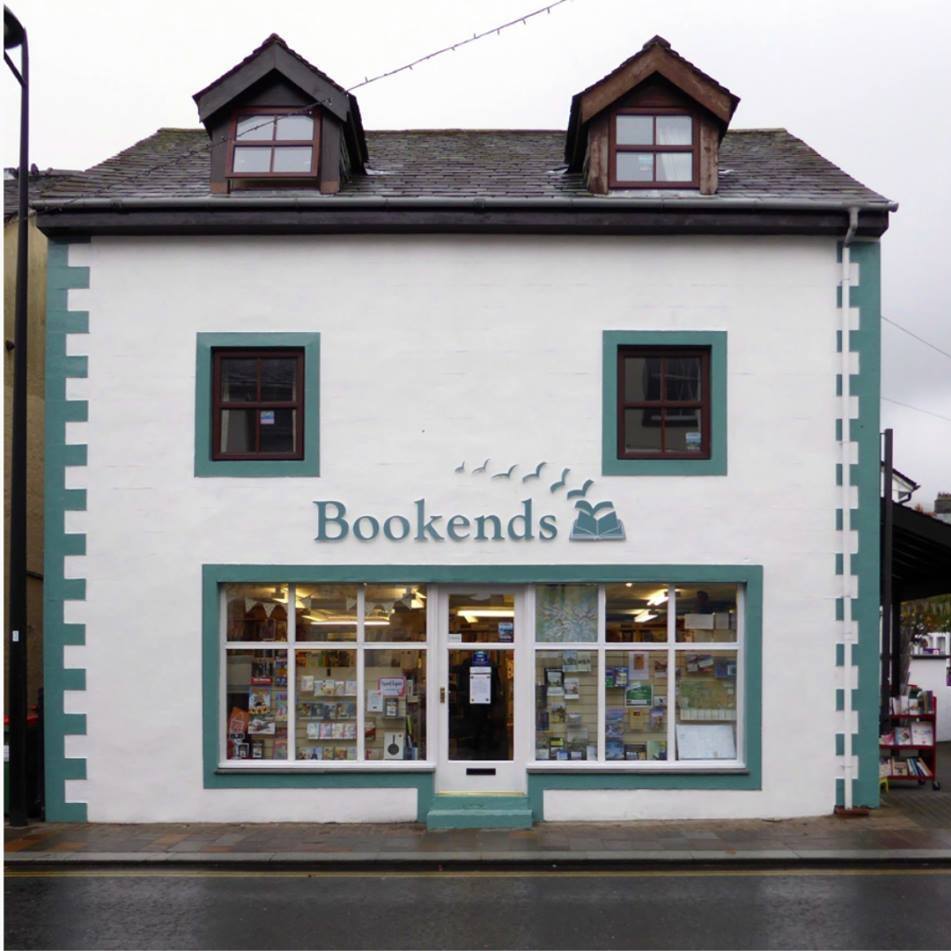 Whilst there's plenty of things to see and do around Keswick, sometimes you can't beat settling down with a new book, especially after a long day of exploring. If you're looking for something to read during your visit, look no further than Bookends; an independent bookshop which can be found on Main Street in Keswick's town centre. Specialising in books and maps of the Lake District, as well as selection of Cumbrian books by local authors, Bookends is packed with a fantastic range of books for all ages. The staff are fellow bookworms so, whether you're open to recommendations or looking for a specific book, they will be happy to help.
---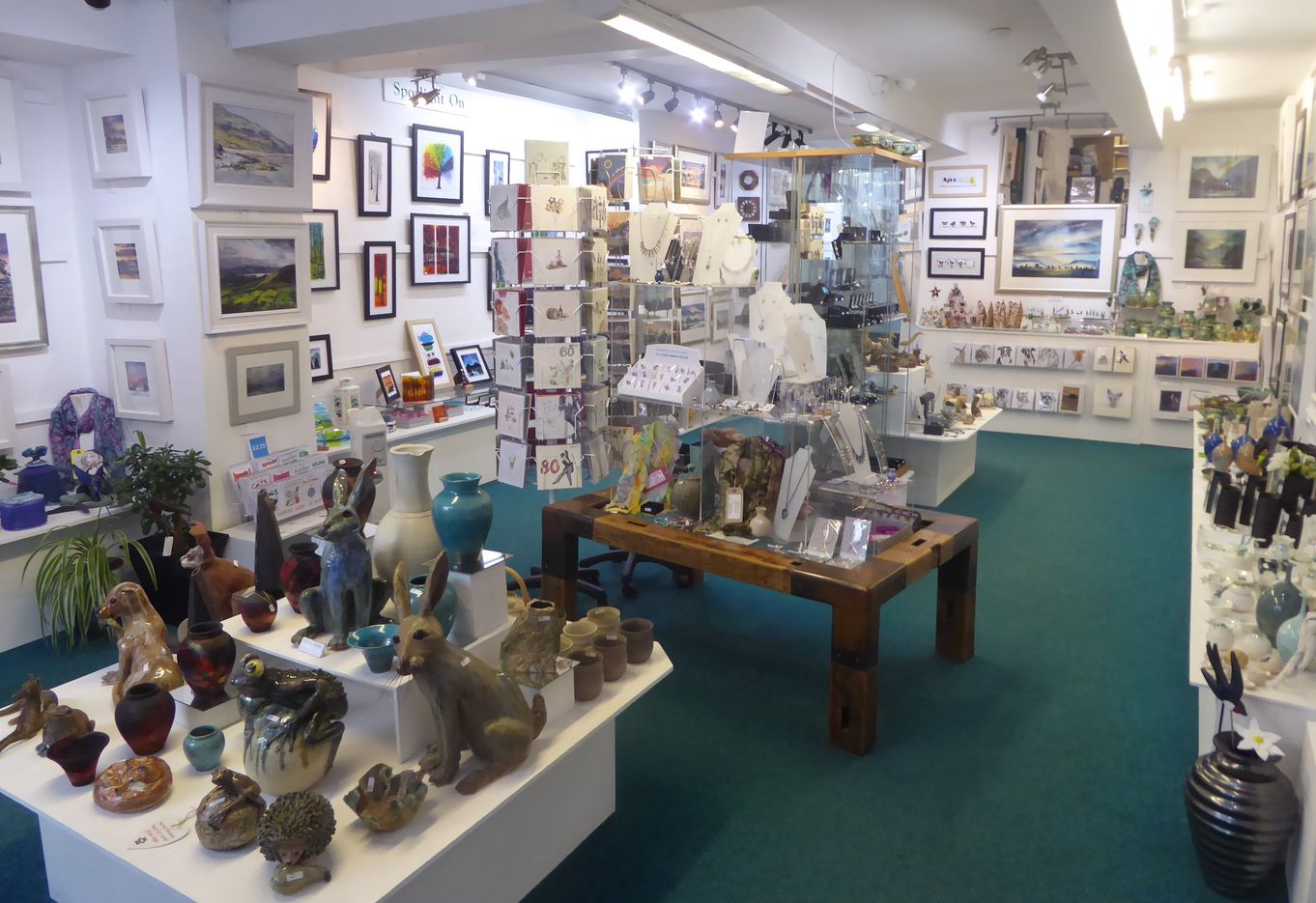 Viridian Gallery in Keswick displays highly individual professional British Art and Craft work, reflecting the rich variety of styles, both traditional and contemporary to be found in the region.
Owned and run by watercolourist Diane Gainey, the gallery aims to work closely with its exhibiting artists - some who have established reputations, and others whose work the gallery has helped to promote.
---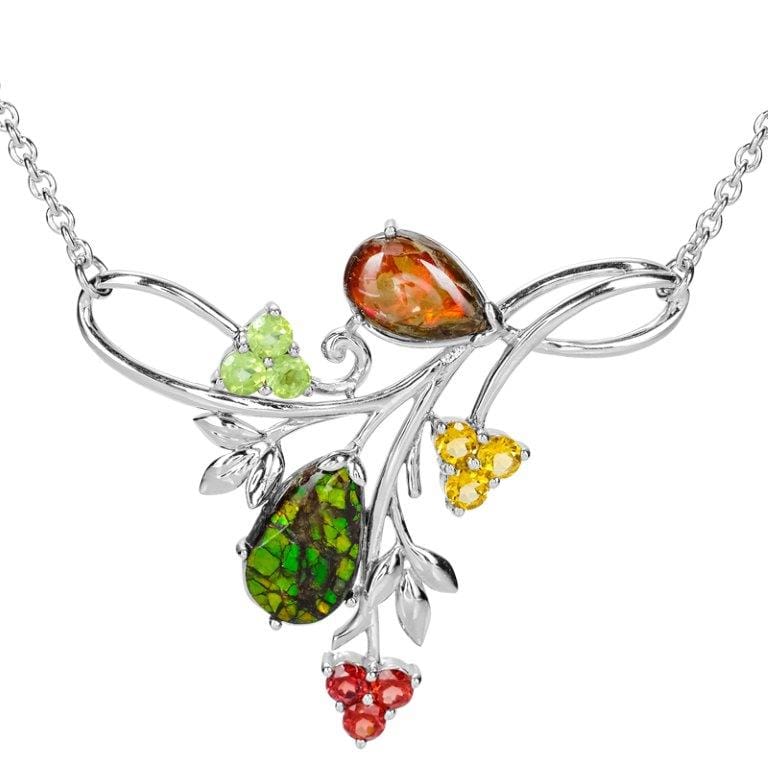 Shipton & Co create and sell exquisite jewellery for all styles and occasions. If you want to buy something for a loved one or maybe treat yourself then why not pop into Shipton & Co, creating jewellery since 1870.
---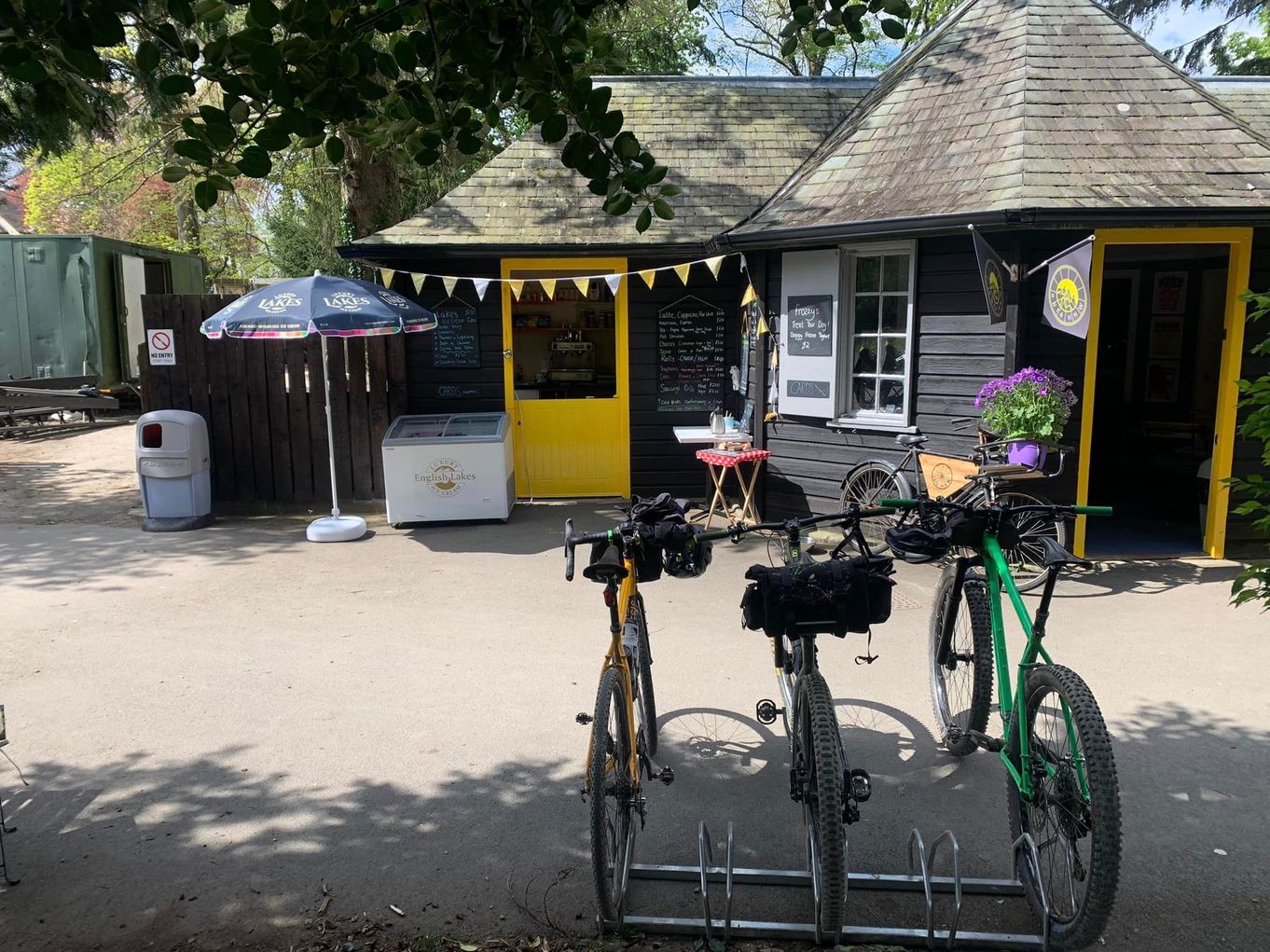 Cafe HNW is a new cycle friendly cafe in Upper Fitz Park providing coffee, cakes, lunches and their famous churros. Pop in and fuel yourself after a cycle or taking part in one of the activites they have on offer in this part of the park which include tennis courts, a putting green, ping pong and land green bowling.
---
The beloved tale of Peter Rabbit is known all around the world, but did you know that some of Beatrix Potter's characters were inspired by her visits to Keswick and its surrounding areas? Beatrix Potter's close ties to the Lake District draw thousands of visitors to the area every year, and if you're a Peter Rabbit fan, the Peter Rabbit and Friends shop in Keswick is a must-see. Stocking a range of Peter Rabbit gifts and collectable items, including soft toys, puzzles, figurines and books, as well as toys from Winnie the Pooh, Peppa Pig, Thomas the Tank Engine, The Gruffalo, Best Years Dinosaurs, and much more, this shop is a treasure trove for fans of Beatrix Potter and other much-loved childrens' characters.
---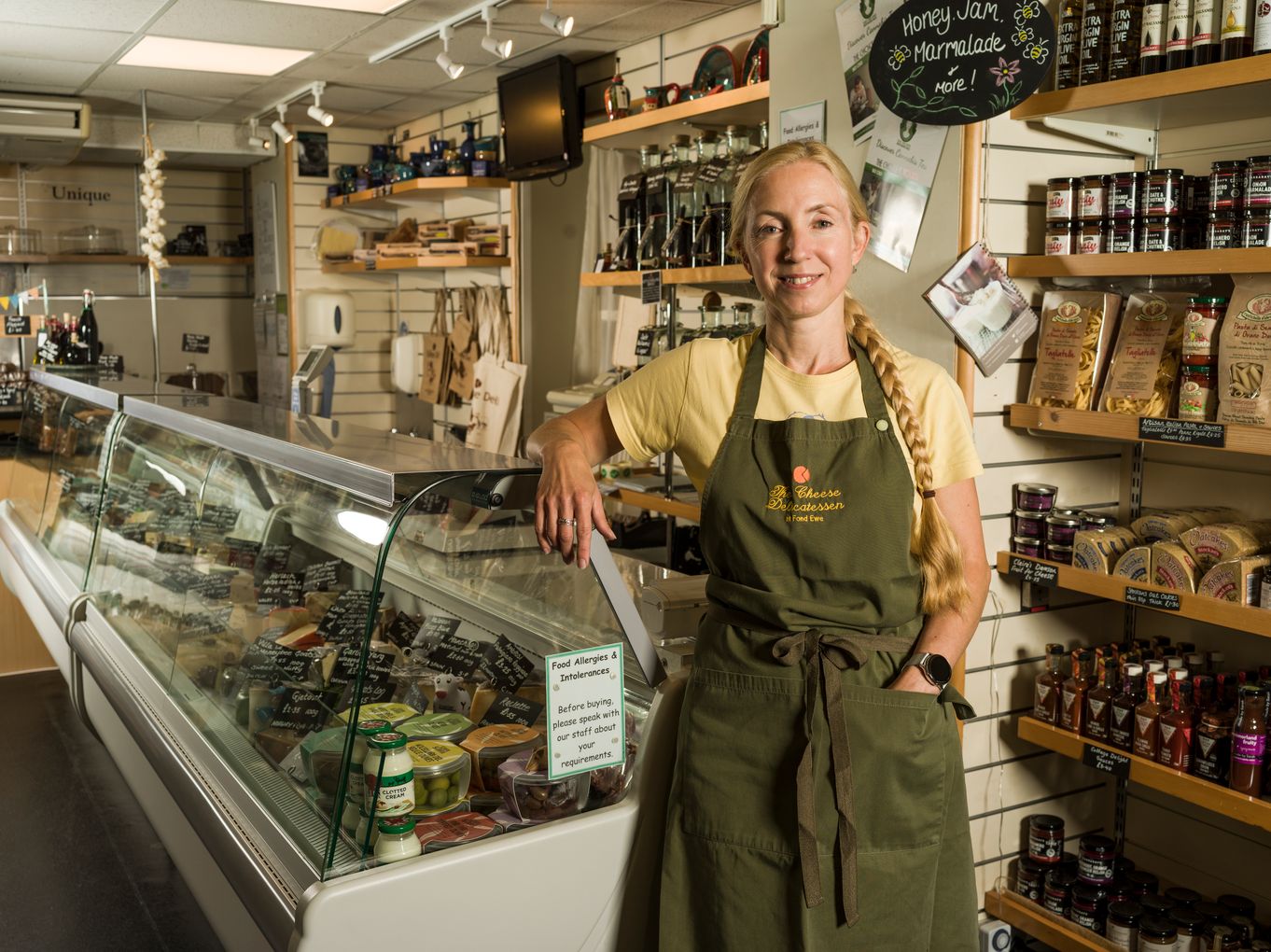 If you're a foodie, make visiting The Cheese Deli a priority during your visit to Keswick! The Cheese Deli has an extensive range of over 90 cheeses available; local cheeses from Cumbrian cheese makers such as Thornby Moor Farm at Wigton, The Lake District Cheese Company, and Appleby Creamery. There are also a variety of cheeses from across the UK, including Lancashire cheeses and Wensleydales from Yorkshire, as well as international cheeses from around the world, including French Raclette and Parmigiano Reggiano. They also sell a range of gifts to accompany your cheese, and which also make great gifts to take home with you, including local and cured meats, olives, chutneys, and individually made gift hampers.
---
For more on the lovely shops, cafes, and restaurants in Keswick, as well as accommodation and walks, take a look around our website.