Keswick Christmas Shopping Guide

If you're visiting Keswick before Christmas, then why not do some of your Christmas shopping while you're here and support some of our independent businesses. If you can't make it in person, most of them have websites where you can buy their products online.
So if you'd like to support the local Keswick economy, and get some unique local gifts, then keep reading for our recommendations.
Podgy Paws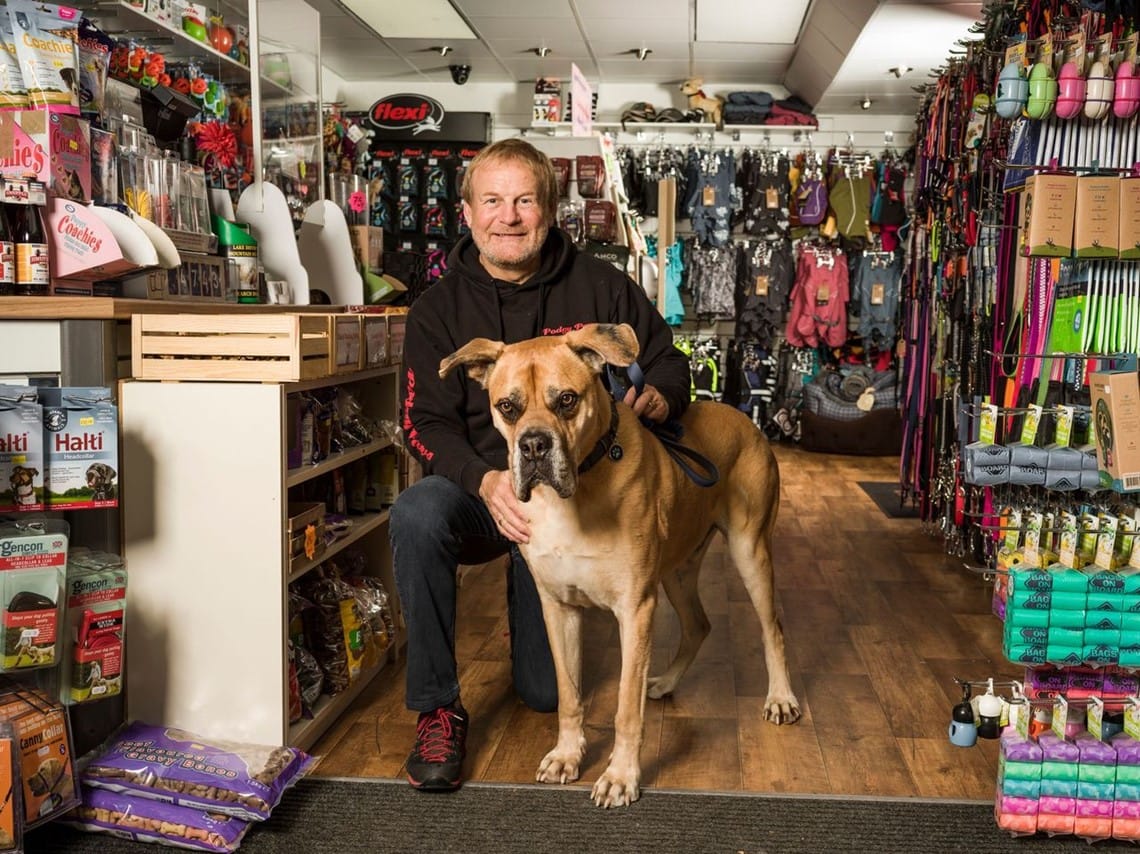 Pets are very special members of the family and not forgotten for a special gift at Christmas. Here in Keswick Podgy Paws stocks everything you could possibly need for your pet. They specialise in accessories for the 'Outdoor Dog' including waterproof jackets and collars to leads, harnesses, backpacks and boots. If you're planning on heading out onto the fells with your dog and want to stop them from getting cold and wet this winter, pop into Podgy Paws for a fitting with the friendly team.
Bookends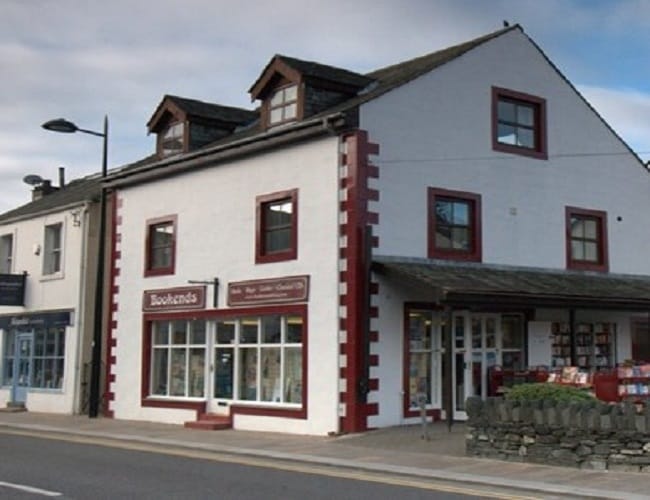 Bookends of Keswick is an independent bookshop specialising in books, maps and videos of the Lake District and Cumbria. They also stock a great range of bestselling titles, many at reduced prices. Their efficient book ordering service ensures that most titles are available within 24 or 48 hours. At Books Cumbria you can look at guidebooks and maps suitable for your visit to the area, order securely online, plan and look forward to your holiday.
The Lakes Distillery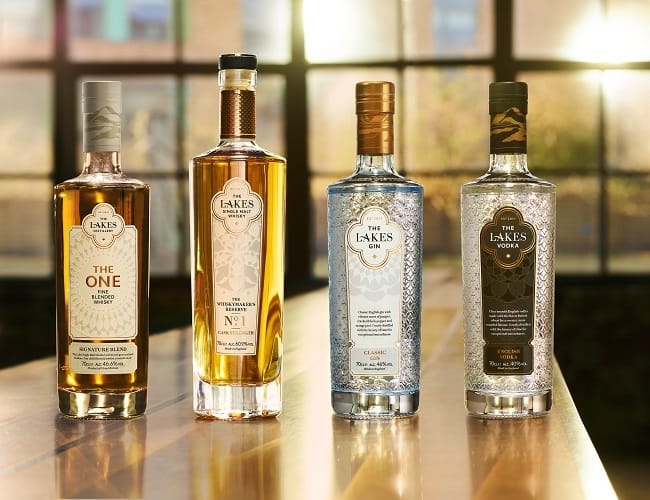 The Lakes Distillery nestles on the north shore of Bassenthwaite Lake and their majestic surroundings, near Keswick, inspire an artistic ethos and their range of fine whiskies, gins and vodka. The distillery shop is stocked with a wide selection of spirits and giftware. Whether you are looking for a souvenir or a unique gift, the shop has something to suit all tastes.
John Young Furnishings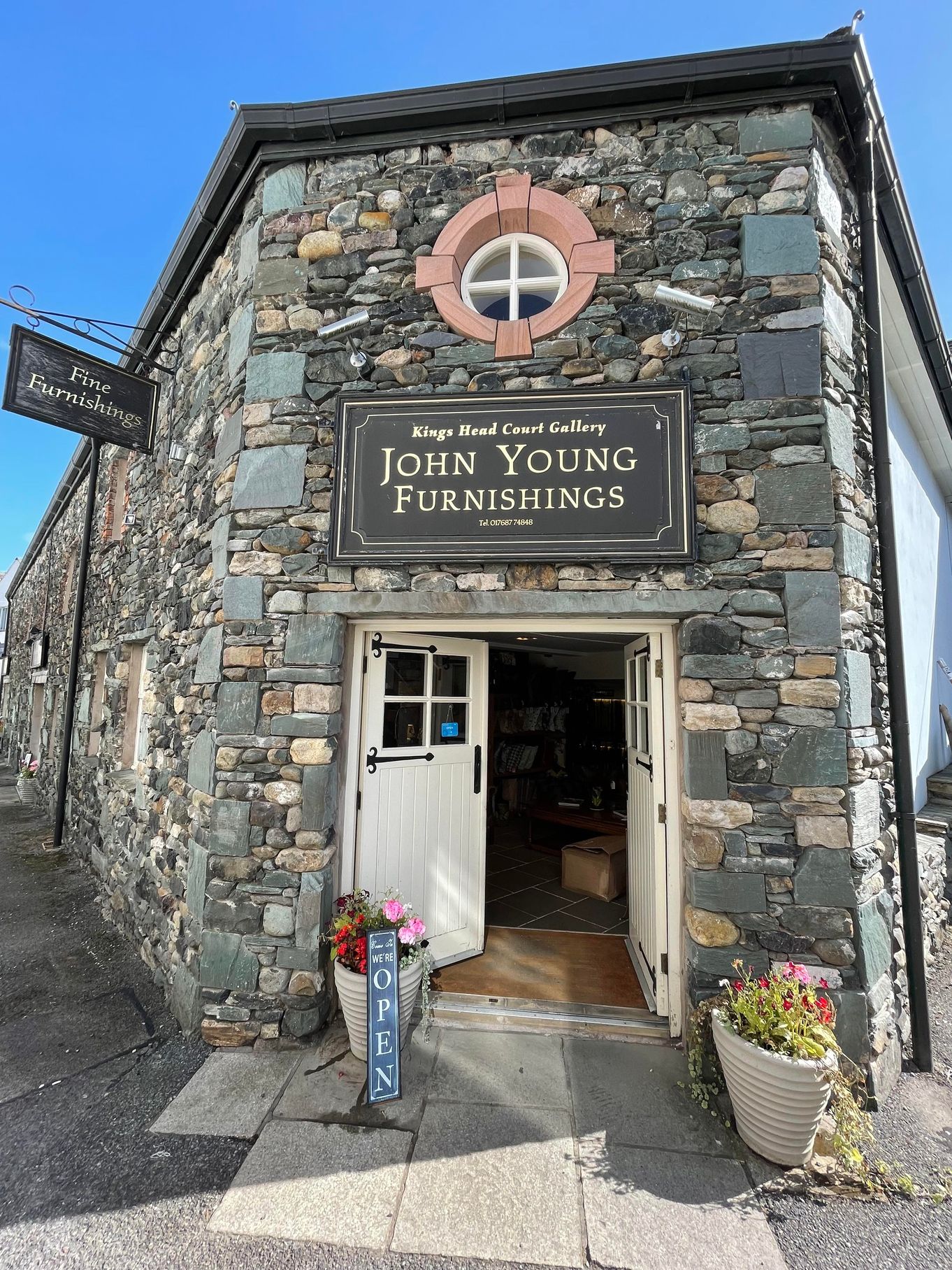 If you enjoyed the TV series "The Chateau" with Angel Strawbridge then you must call into John Young Furnishings in Keswick where they stock her range of accessories, fabrics and wallpapers. They are Cumbria's only stockist so be sure to drop in if you would like a bit of French chic in your own home. If you're looking for Christmas inspiration, you'll discover an Aladdin's cave of gift ideas for grown-ups. There are plenty of colourful cushions as well as globes of all sizes and fine quality table games. There are also decorative book ends and a range of authentic models.
The Cheese Deli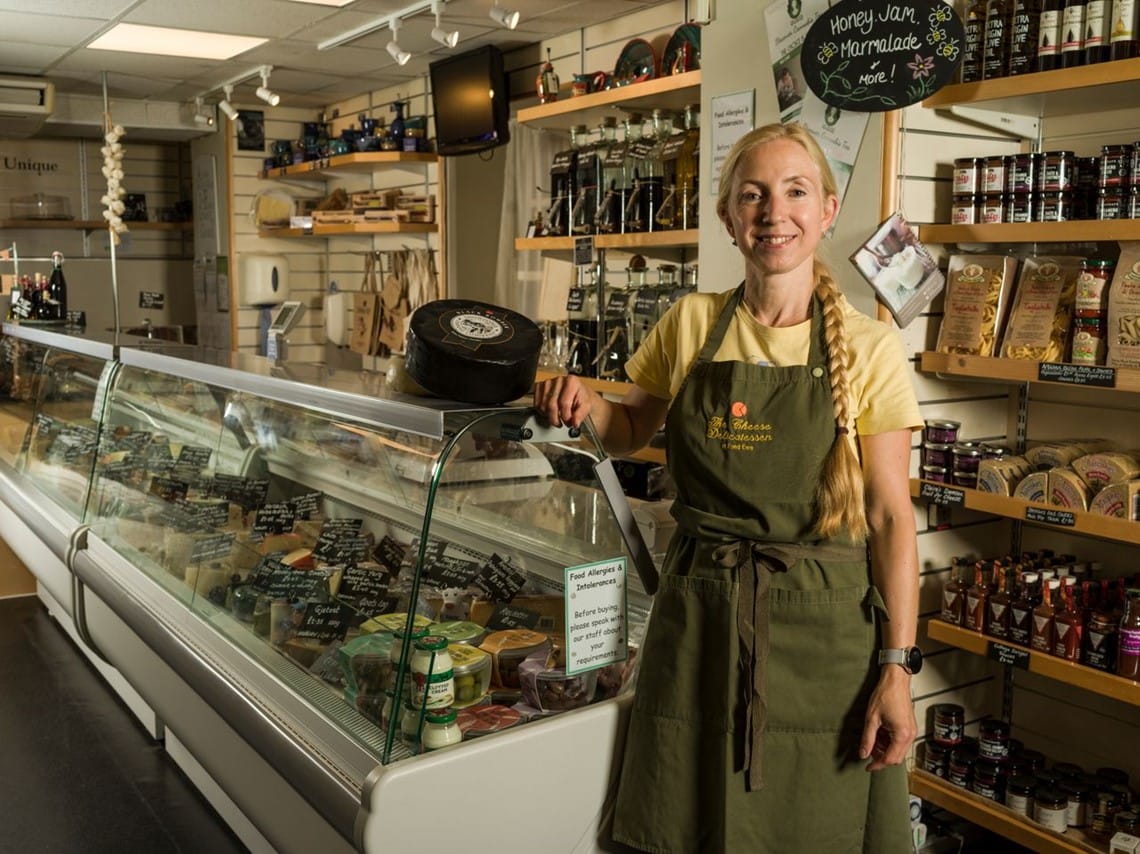 Stocking delicious, Cumbrian-made cheeses, The Cheese Deli is an incredibly popular store in Keswick. When you shop online, you'll be faced with an abundance of options to choose from, including Cumbrian cheese, cheese from around the UK, cheese hampers, chutney & pickles, crackers & biscuits, sauces & marinades, and more. These yummy cheeses make really lovely gifts and a great to put on the table for special occasions.
Northern Lights Gallery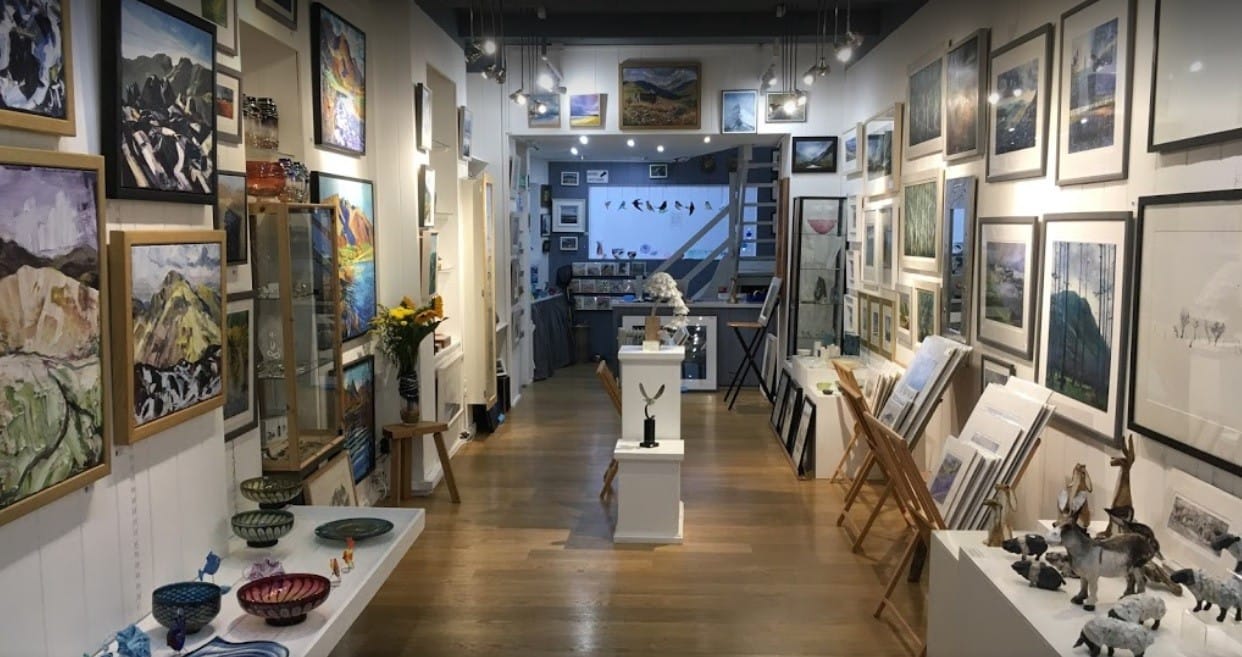 Northern Lights Gallery stocks stunning pieces from awesome artists and, online, you can buy ceramics, jewellery, photography, paintings, sculptures, glasswork, and many more types of beautiful art. Across the three floors of Northern Lights Gallery, over 85 different artists are represented.
Friars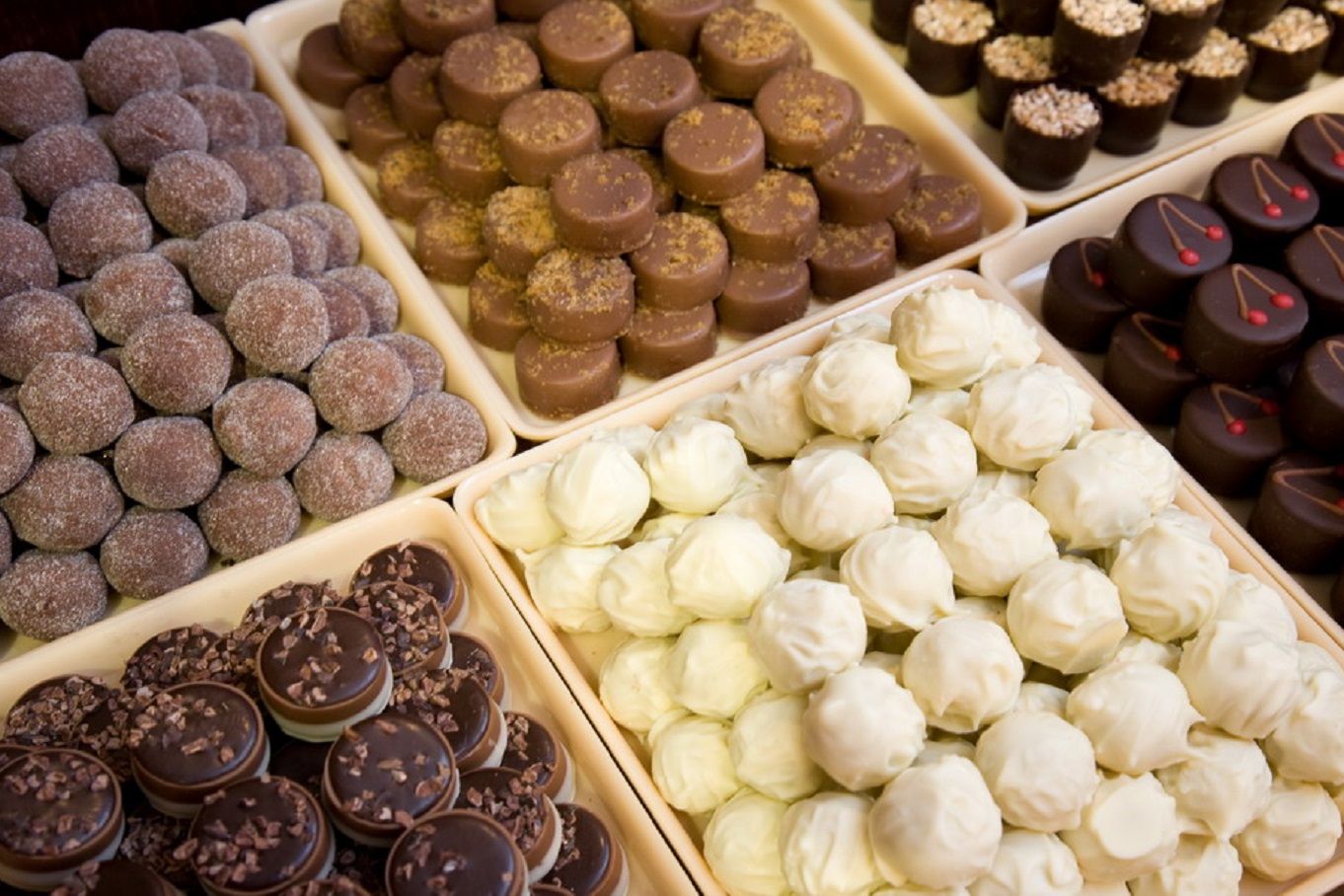 Friars specialises in chocolate, but also sells an abundance of sweets too, such as: fudge, nougat & coconut ice, jelly beans, toffee, and retro sweets. As for its chocolate, though, Friars exceeds high expectations. Here, you'll find a huge variety of chocolates, from English classics, novelty chocolates, chocolate truffle logs, and so much more.
Conquer Lake District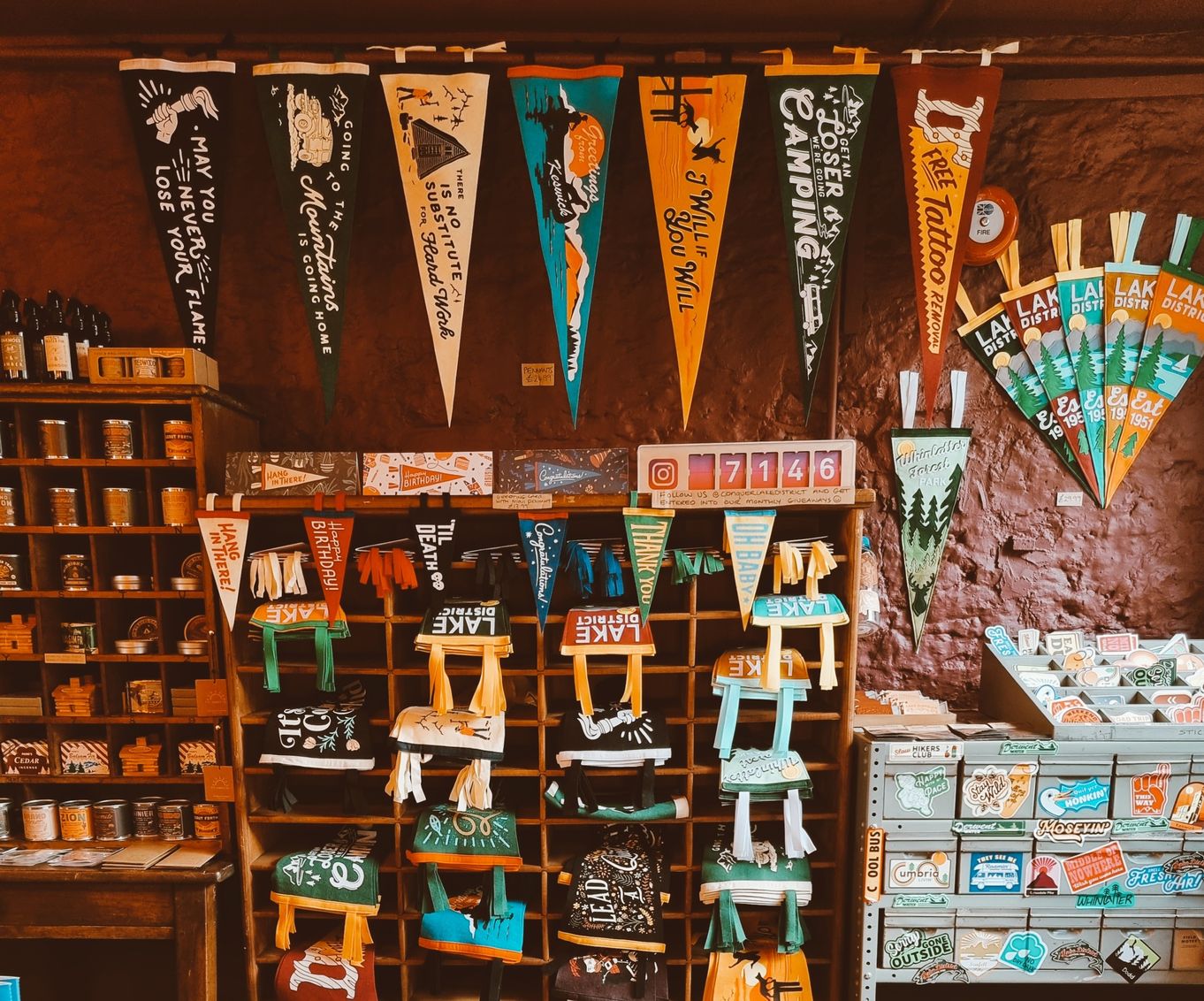 Conquer Lake District is a fairly recent addition to Keswick. Their shop is an absolute treasure trove of things you won't find elsewhere in town. They have a unique range of items ranging from stickers, badges, blankets and pennants to paper and leather goods, bandanas, soaps and candles. Their products help to celebrate your achievements and create memories of your special places and moments in time.
The Card Collection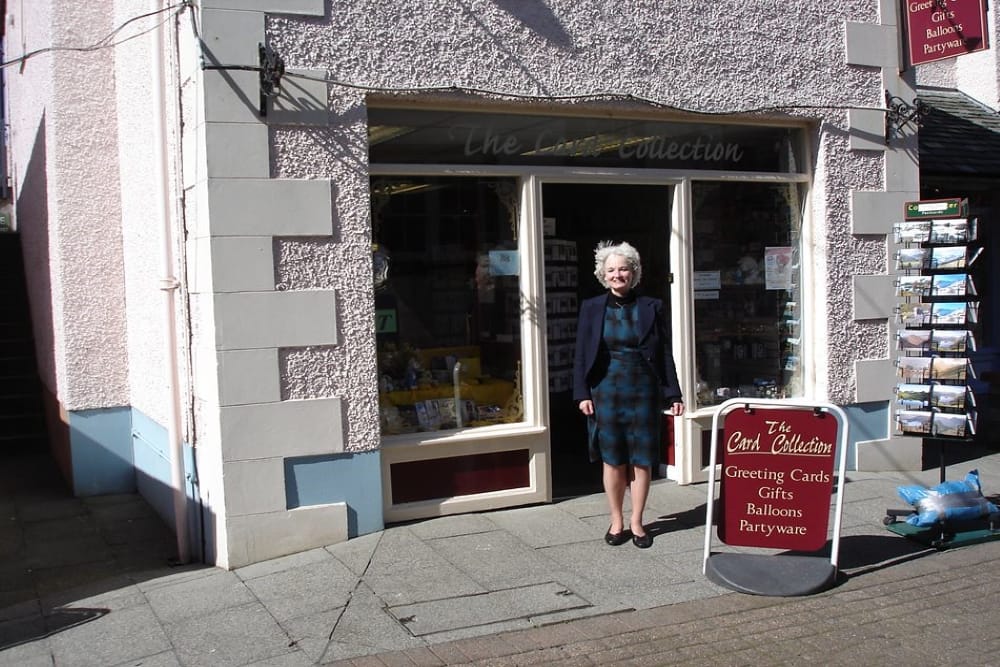 The Card Collection stocks an extensive range of Greeting Cards, along with foil and latex balloons, partyware, gifts, and gift wrap. They are a specialist card shop, and Keswick's sole stockist of the much-loved Carte Blanche's Me-to-You Bears, 'All Creatures', and card ranges.
Peter Rabbit And Friends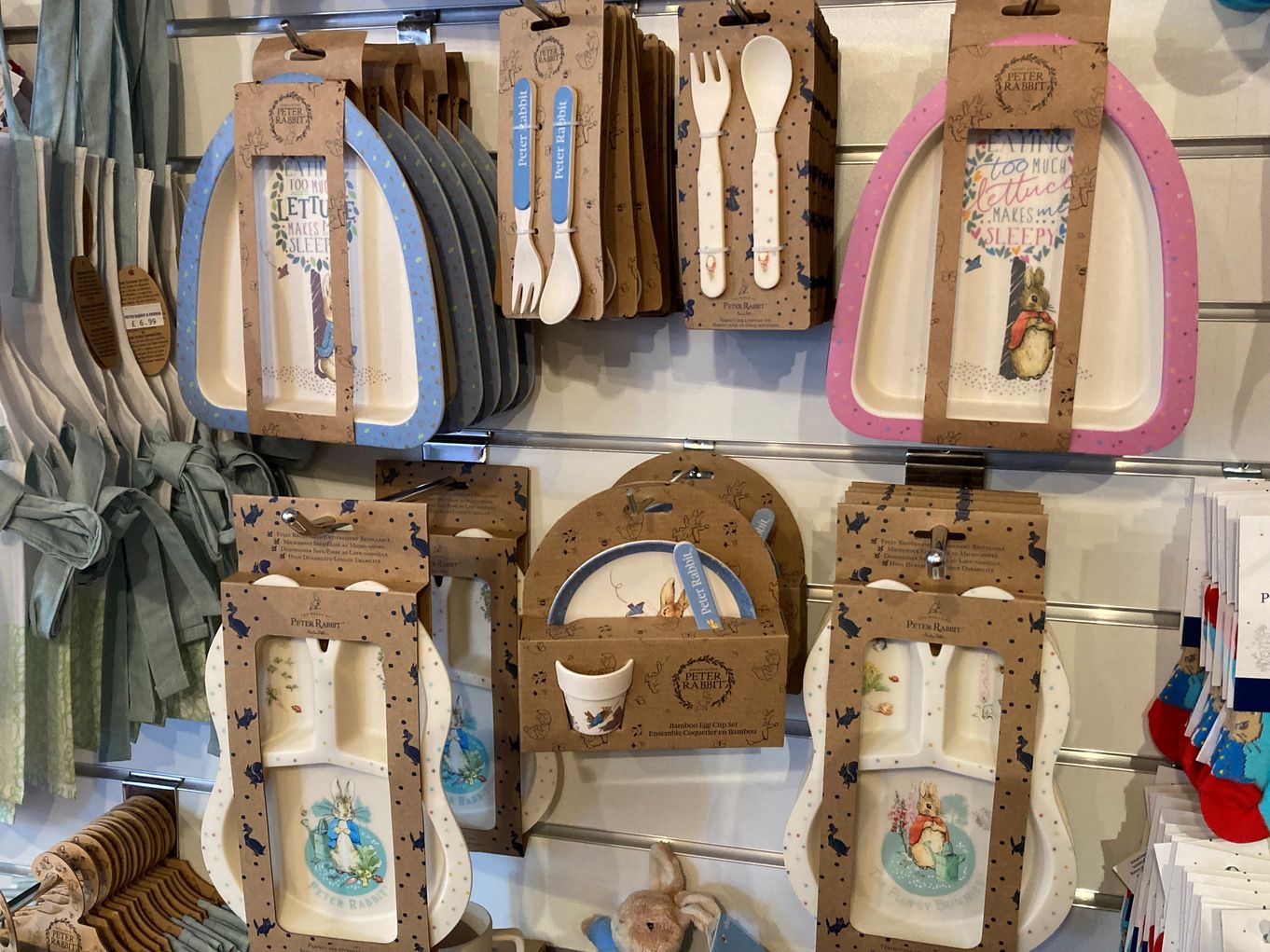 Peter Rabbit and Friends is a must visit shop in Keswick for Christmas presents for the younger members of the family. There are a range of ethical and environmentally friendly products on offer for children to play, learn and discover with many being inspired by the great outdoors. Some products are educational whilst others are simply for family time and the sheer fun of play.
Keswick Market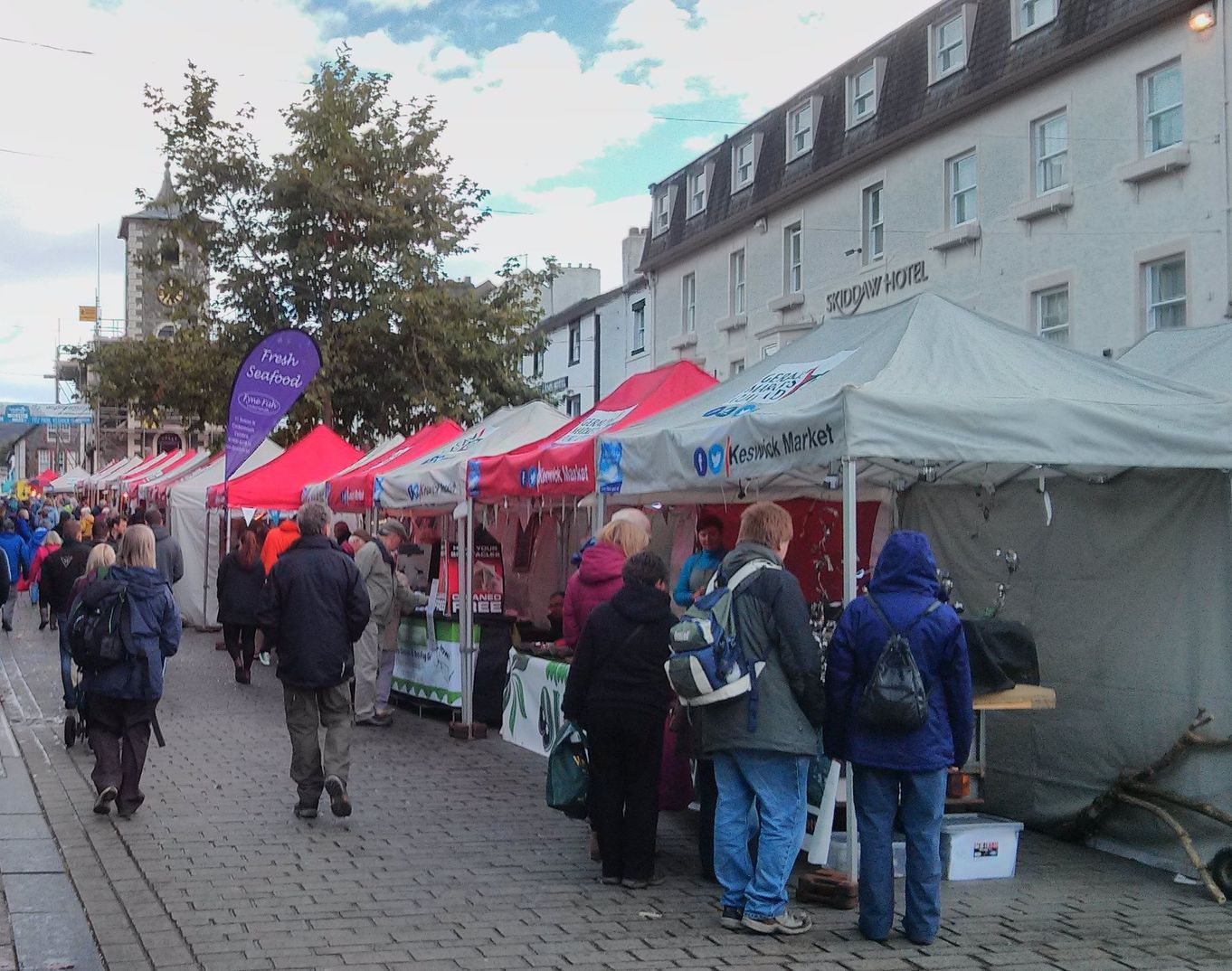 Located in the heart of our town centre is the ever-popular Keswick Market. Each stall has a unique offering, ranging from local produce to arts and crafts, as well as a celebrated selection of hot and cold foods to sample on site or takeaway and try at home.
2022 will be the markets 746th year of running, making it one of the oldest running markets in the country. Running every Thursday (mid to late Feb - Dec) and Saturday (year round), 60 traders set up their wares at Market Square.