5 Beautiful Locations to Propose in Keswick
If you're planning on proposing to your significant other, we think having a romantic break in Keswick is the perfect setting to do so. Keswick is surrounded by areas of stunning natural beauty, with lots of quirky places which make a wonderful backdrop for your proposal. We've picked out the top five locations to pop the question in Keswick - so all you have to do is get the ring!
Friar's Crag
Friar's Crag offers a beautiful view overlooking Derwentwater, and is one of the most popular places to propose in Keswick. James McVey, frontman of The Vamps and former I'm A Celebrity contestant, proposed to his fiancée at Friar's Crag. You can walk to Friar's Crag from the town centre, via Hope Park, and enjoy a stroll along the lakeshore before arriving at the viewpoint. John Ruskin, a famous writer and artist in the Victorian era, once said that the view from Friar's Crag is one of "the finest in Europe", and we couldn't agree more.
https://www.instagram.com/p/Bsn-3FDBTl7/?utm_source=ig_embed
Castlerigg Stone Circle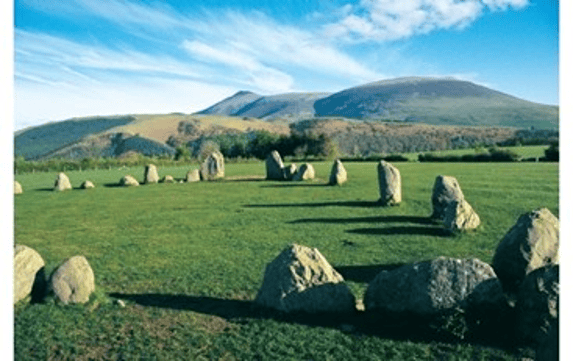 Castlerigg Stone Circle is a prehistoric monument, built on a natural plateau with fantastic panoramic views of the surrounding fells. The stone circle is made up of 38 free standing stones, some of which are up to 10 feet tall, and is estimated to have been built between 4,000 to 5,000 years ago. With these dramatic and beautiful surroundings, we think this is a fantastic place to pop the question.
Ashness Bridge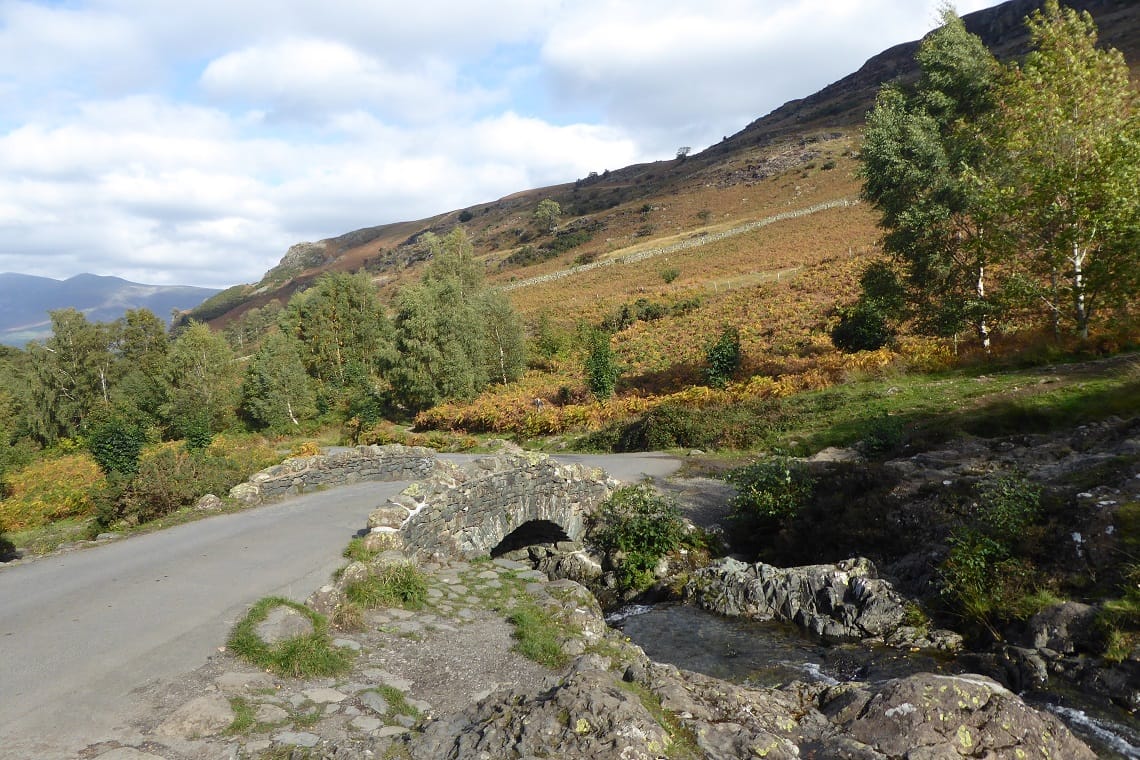 The beautiful Ashness Bridge is one of the most photographed places in the Lake District. The traditional packhorse bridge is often seen on artwork and postcards of the area, and makes a picturesque backdrop for a proposal. You can also enjoy views of Derwentwater, Bassenthwaite and Skiddaw from the bridge, or stroll a little further up the hill to Surprise View, for magnificent views overlooking Derwentwater and Keswick.
The Bowder Stone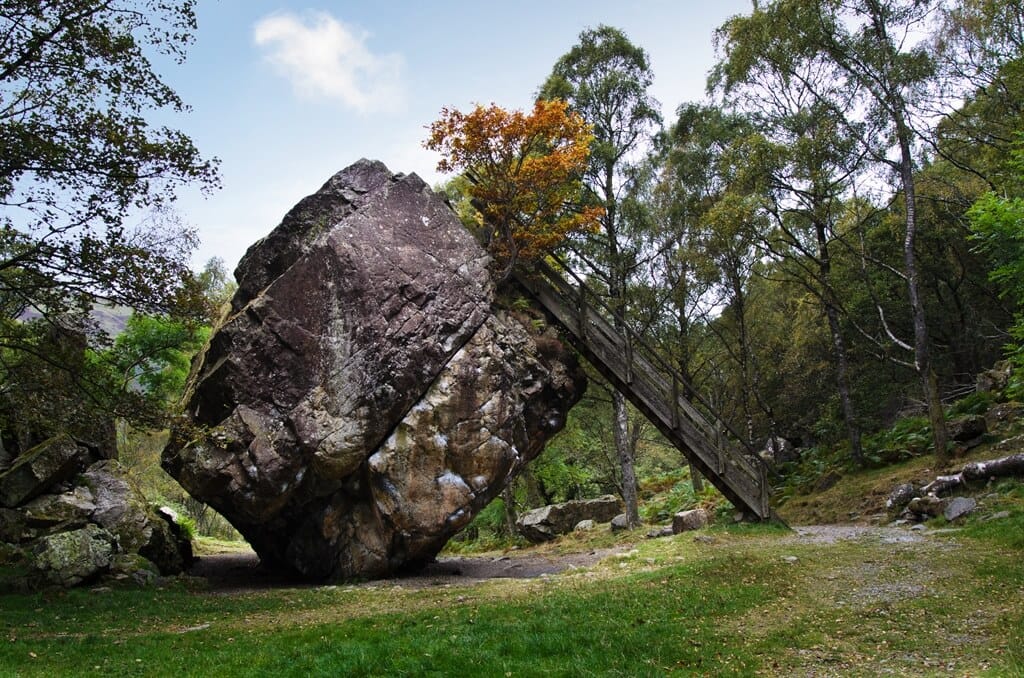 Climbing up The Bowder Stone is an exciting and adventurous way to propose! This 2,000 tonne, 30 foot high stone is a natural wonder of the Borrowdale Valley - though it looks precariously balanced, it's perfectly safe to climb, with a fixed ladder installed for an easy ascent. The views from the top of the Bowder Stone are also fantastic, and makes a great photo opportunity!
Castlehead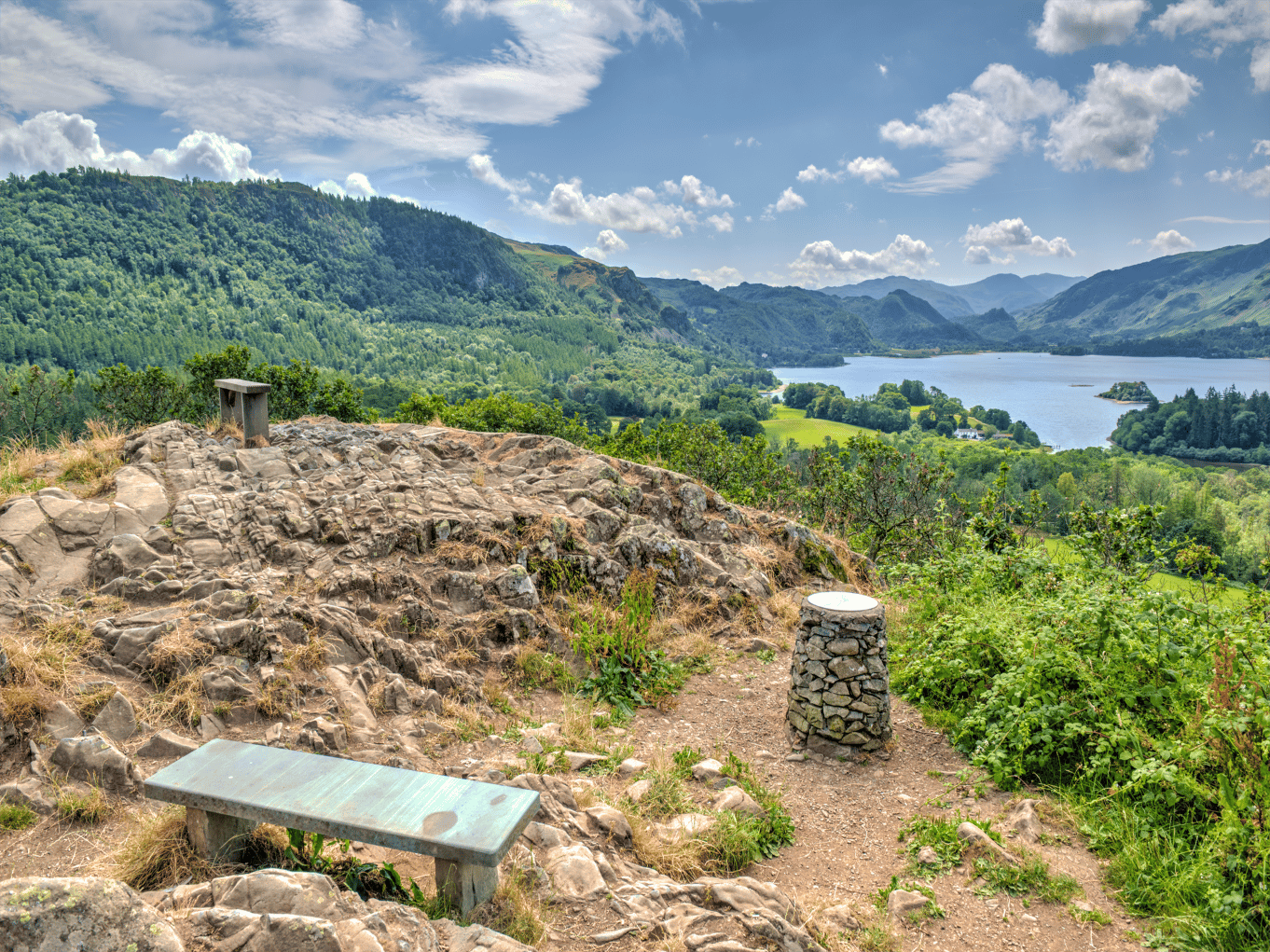 One of the best places to enjoy views of Keswick is Castlehead, with panoramic views of town, Derwentwater, and the surrounding fell - there's a helpful dial which shows you the 30 different fells which can be seen from the hilltop. This is a beautiful setting for a proposal, followed by the beautiful walking route back down into town, past the lake and through the formal gardens of Hope Park.
Wherever you decide to propose, we hope you get the answer you're looking for! For more information on the gorgeous places in Keswick, take a look around our website.