Keswick and Cumberland have lots of culinary history. In our latest blog, we bring you our familiar favourites, and some dishes that you may not have heard of.
---
Cumberland Rum Butter
Whitehaven used to be the third largest port in the UK and as a result, there was an influx of imported goods including rum from the West Indies and the Caribbean along with other goods such as spices and sugar. This unique piece of history is explored in The Rum Story in Whitehaven. As a result of these exotic ingredients, there are a few local rum recipes such as Rum Nicky (a shortcrust tart flavoured with rum) and Cumberland Rum Butter.
Rum Butter was popular in many meals from the 1800s. Traditionally this was given to those visiting a house with a new baby and in turn, a silver coin was left. On the day of the christening the coins were placed in the empty bowl, a bowl full of coins sticking to it was said to mean that the child would never be wanting. The saying goes "Butter symbolizes the richness of life, sugar the sweetness of life, and rum, the spirit of life."
It can be purchased now, or easily made and is great on toast or oatcakes.
---
Borrowdale Tea Bread
Borrowdale tea bread is a delicious, dark, fruity loaf that is made by first soaking dried fruit in tea and then baking it into a loaf - perfect eaten sliced and spread with butter and a cup of tea.
This is another consequence of the exotic foods such as dried fruits and sugars flowing through Whitehaven port in its heyday. It was first mentioned in the 1800s but the specific history is unclear.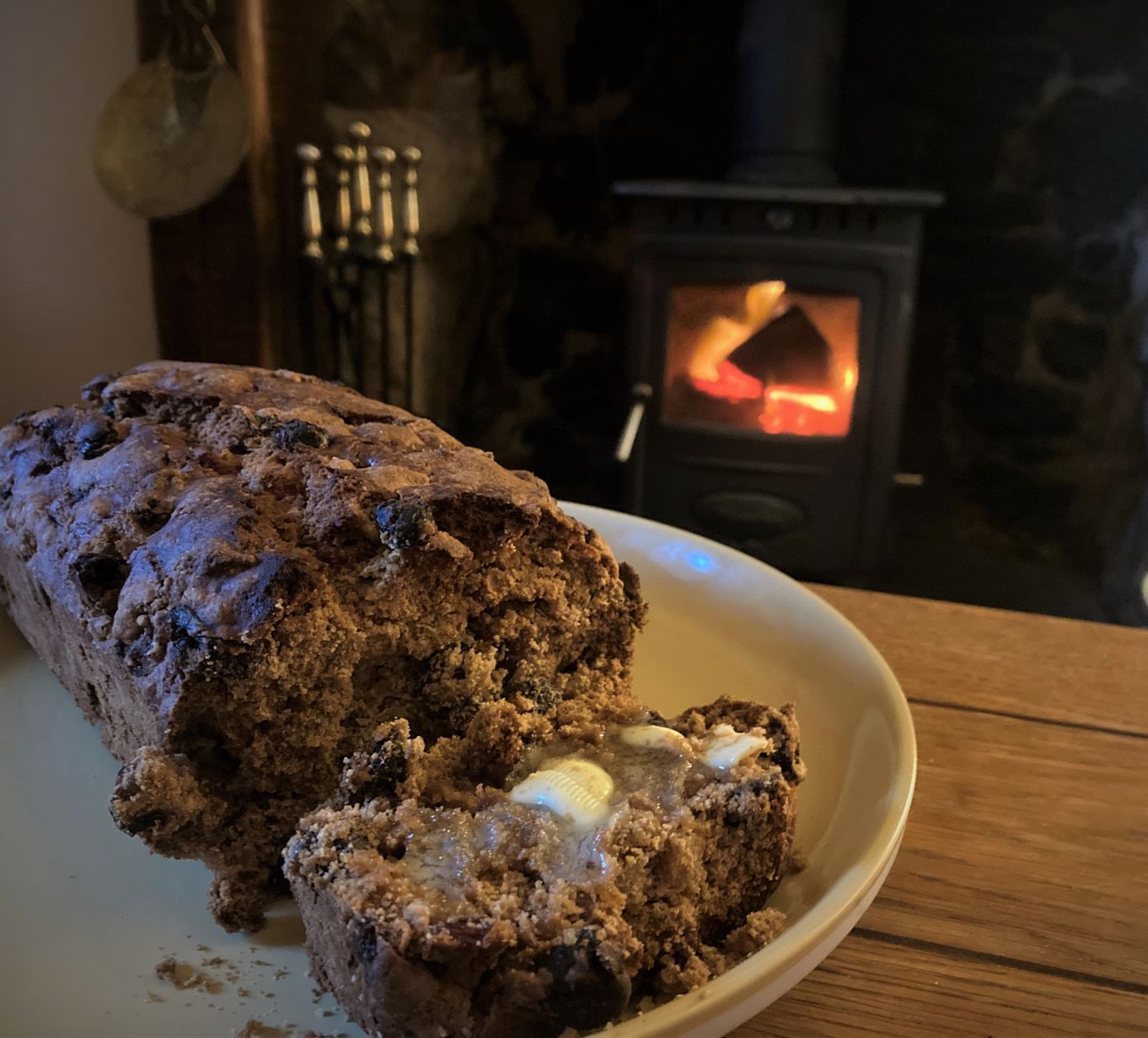 ---
Cumberland Sausage
The first thing many people think of when they think of Cumberland is Cumberland sausage. The highly spiced sausage in its distinctive spiral shape has been awarded a Protected Geographical Indication status which means it can only use the name if it is made in Cumbria.
It is thought that the sausage dates back to German Miners who worked in the area in the 16th Century and wanted a sausage that reminded them of home but it was first documented in "Reliable Guide to the Curing of Cumberland Hams and Bacon and the Preparation of the offal in the Cumberland Style" published in 1911.
Lots of pubs, restaurants, and takeaways in the Keswick area sell Cumberland sausage, we recommend the Kings Arms in Keswick market square for a traditional, hearty meal in a cosy atmosphere.
---
Cheese
Experts have speculated about the origins of the name 'Keswick'; one academic has suggested that the name is of Danish or Norse origin, and means "Kell's place at the bend of the river", while others suggest that Keswick is a combination of the Old English word "cēse", meaning "cheese", and the Scandinavian initial "k" and "wīc" which means "dwelling", which would roughly translate to "cheese town"!
If you want to sample some of our fantastic cheese then you can't do better than visiting Keswick Cheese Deli. They stock a large range of Cumbrian cheeses, alongside anything you might want to eat with cheese including chutneys, port, and more. They also host regular cheese tastings.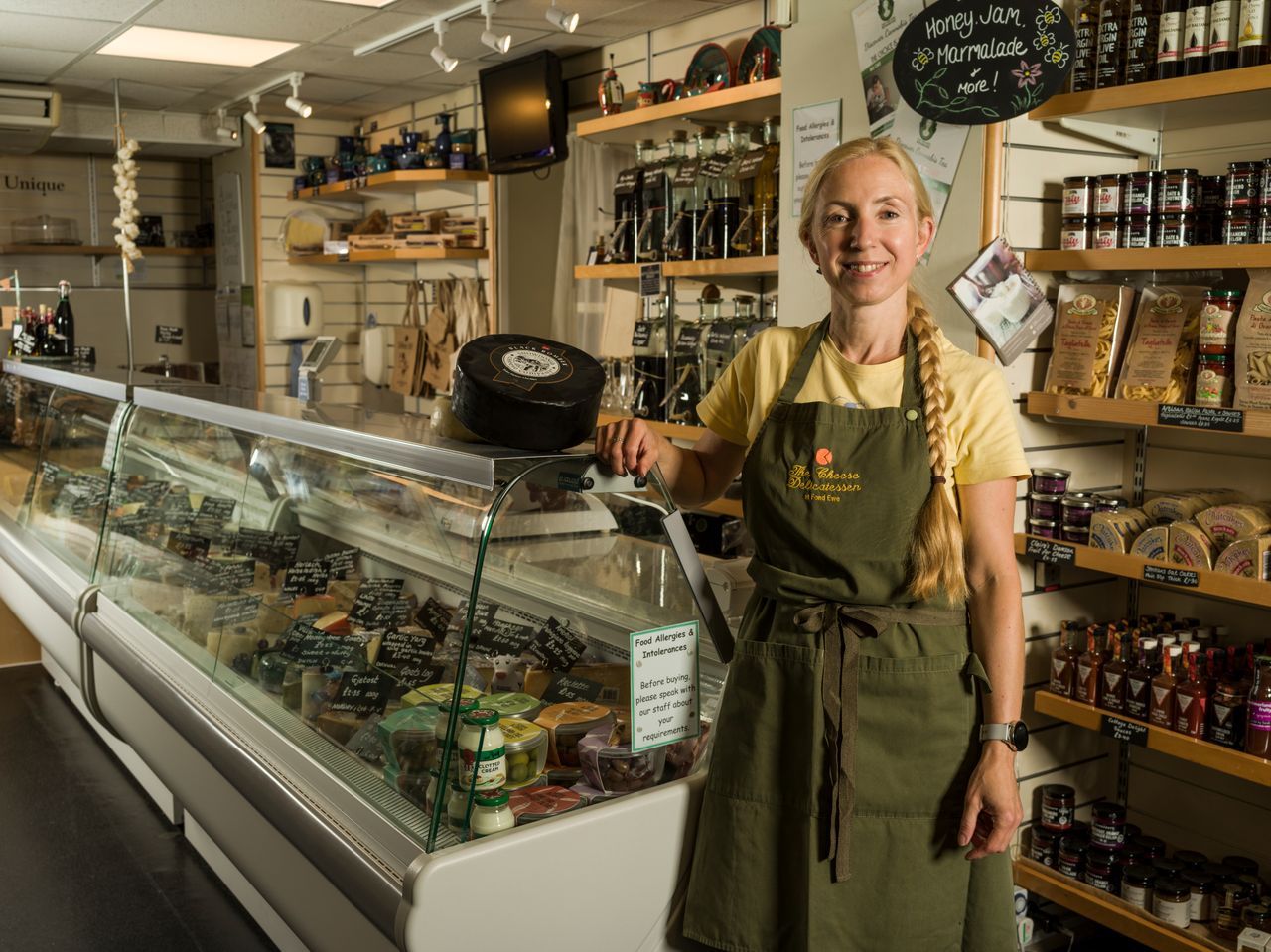 ---
Gingerbread
Gingerbread is synonymous with Grasmere. At the Wordsworth Grasmere museum, they have a fascinating recipe for it from Joanna Hutchinson, sister of Mary Wordsworth. It looks tasty but we're not sure our arms could manage to beat the mixture for an hour! They must have been made of tough stuff in the 1800s.
Do you think you could find a way to make this in a modern kitchen? If you do, let us know about your results.
"Ginger bread – 4 lbs. Flour 2 lb coarse sugar dried by the fire, 2 lbs of Butter melted in 2 lbs of Treacle, mix two Eggs (well beaten) with 2 spoonfuls of Brandy, put it into a dish & stir in the flour & sugar with some beaten Ginger – beat it at least an hour or till it comes clear from the bottom of the dish – then set it by the Fire till it is hot – make it into cakes & bake it upon butter'd papers, or tin sheets. – Dry a qr. of a pound more flour to make the cakes up with."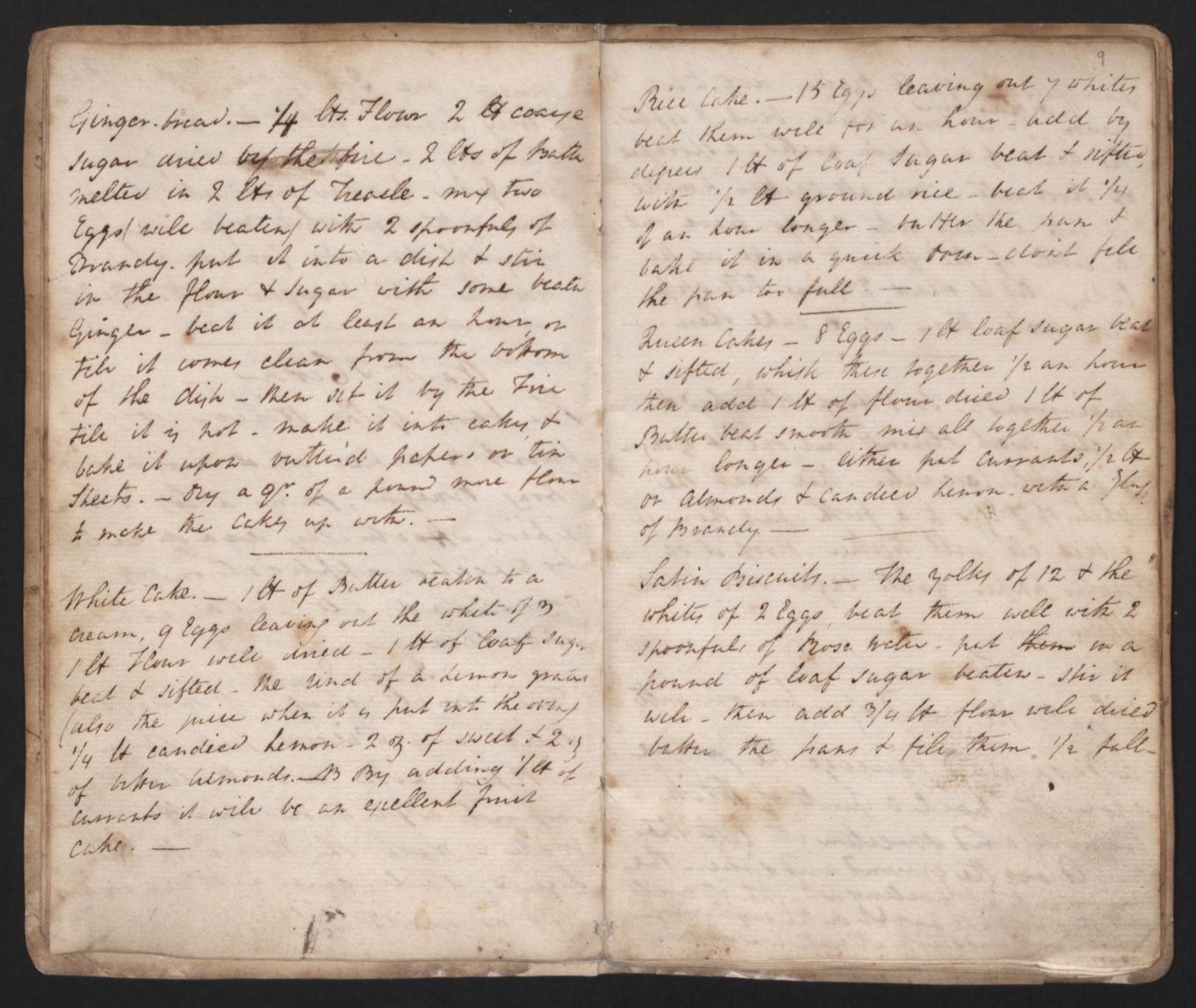 ---
Lake District Gin and Whisky
Whisky is more traditionally associated with Scotland but The Lakes Distillery has been making whiskey since 2014. Located near the shores of Bassenthwaite Lake they have also now become almost as famous for their Lake District Gin.
They have a variety of experiences including distillery tours and tastings which you can book, or you can eat in their Bistro restaurant.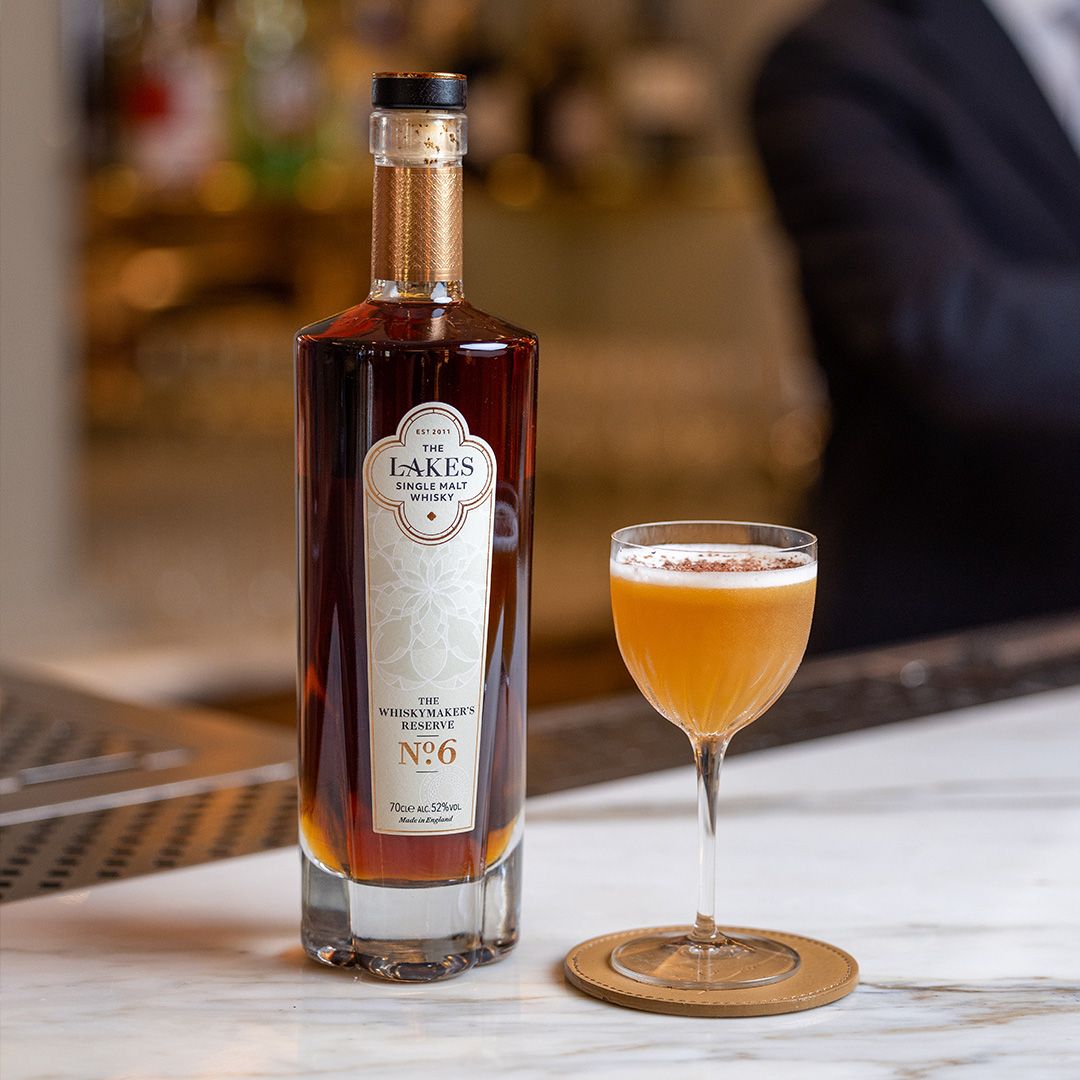 ---
Beer
The Lake District has lots of local breweries, 36 at last count. Our favourite is the local Keswick Brewing Company. Brewing on the site of the original Keswick Brewery since 2005. You can book a brewery tour or just enjoy a drink at their onsite bar, The Fox Tap.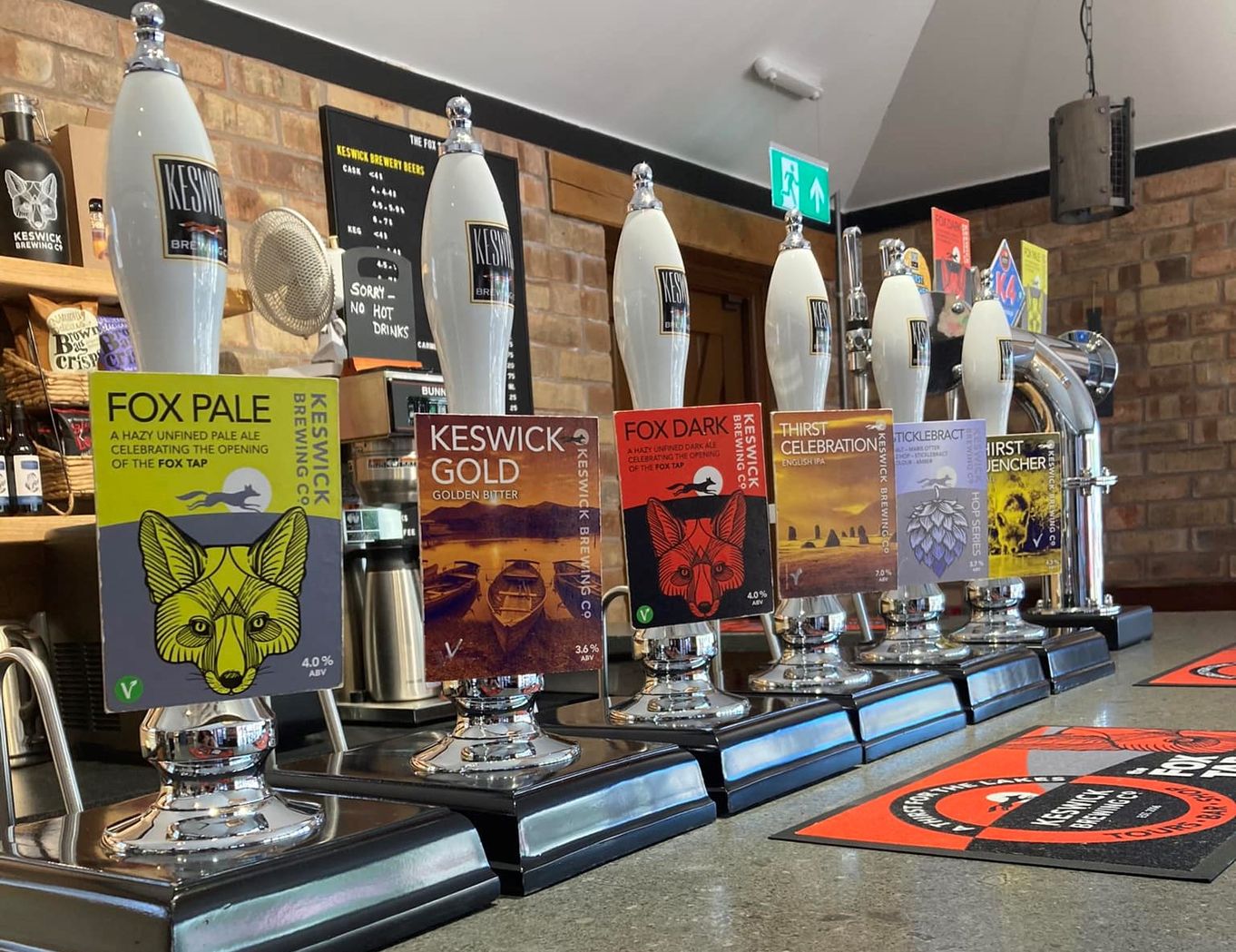 ---
Herdwick Lamb
Herdwicks have been here since Norse times and were made famous by Beatrix Potter. The meat can be sold to UK supermarkets so you may have eaten Herdwick without realising. The lamb and hogget (a lamb in its second spring or summer) can have a slightly stronger flavour than other meats and is very popular locally.
The Herdwick breed is a hardy fell sheep with their distinctive, teddy-bear-like faces. Keep an eye on them when you're out on the hill and find out more about them here.
---
Ye Old Friars
Friars chocolate shop is 96 years old this year and was opened in 1927. It is still run by the same family who opened it all those years ago. Friars originally traded as a gift shop and cafe and had a small counter selling confectionery. They have had a few premises in central Keswick with the current arrangement from 1989. These days they make their own chocolate and their store is a space piled high with chocolates, gifts, and seasonal treats.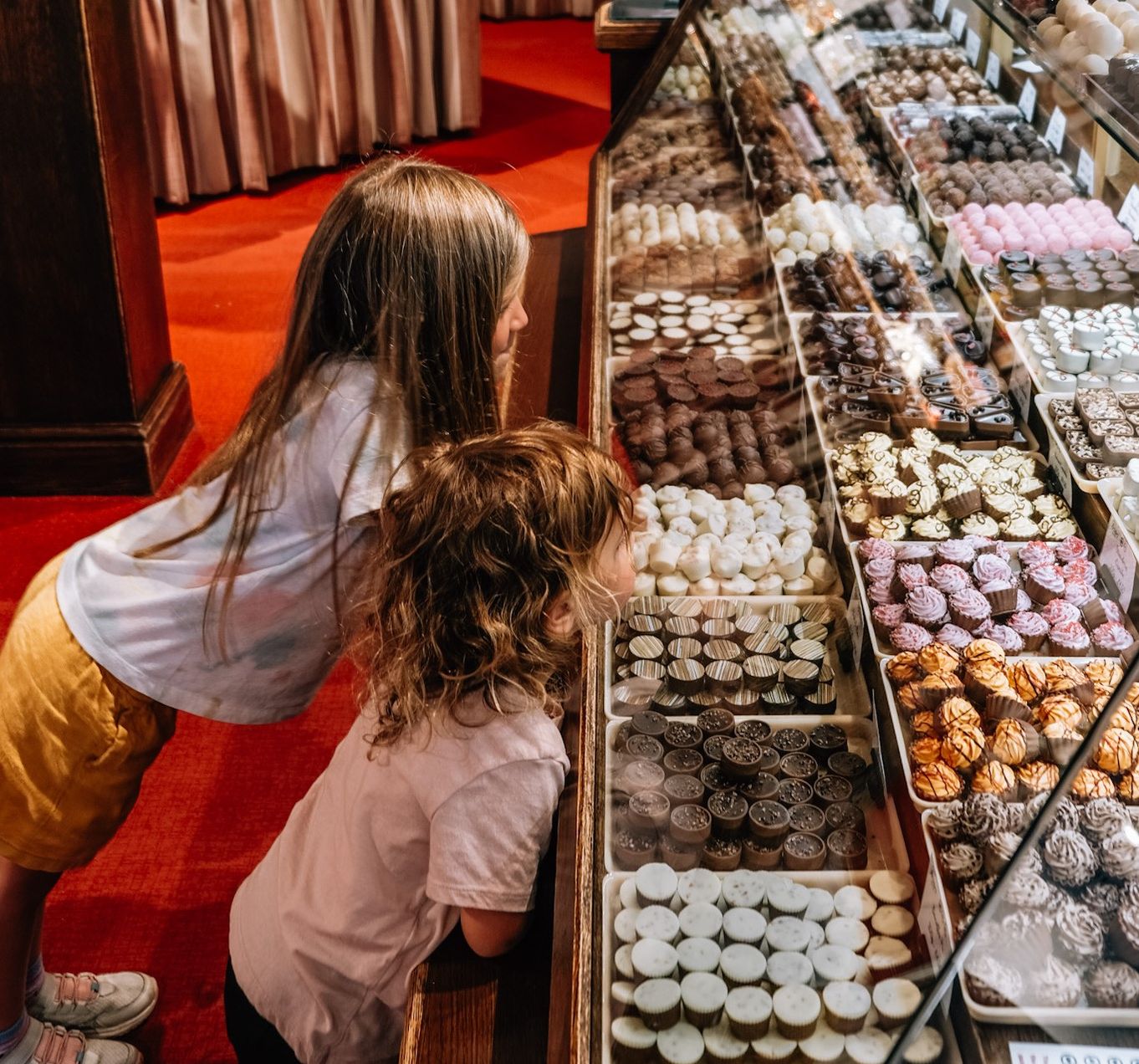 ---
Keswick and Cumbria is proud of its culinary heritage. This is celebrated in the Taste Cumbria Food Festival which has various dates and locations throughout the year and is always popular.
Keswick Market is also another great place to sample locally-produced food. It is on every Thursday and Saturday (weather permitting) and the town has had a charter for a market since 1276 so you can walk in the footsteps of locals and visitors coming to the market for the last 700 years!
And of course, you can visit one of our extensive local cafés and restaurants. Most try and serve locally produced food so why not visit one and see if you can spot a local dish we've described above.