Wordsworth Grasmere
Dove Cottage - Step into another century as you experience William Wordsworth's life at Dove Cottage. Wordsworth and his family lived in this humble Lake District cottage from 1799-1808.
Today, Dove Cottage has been brought back to life and the sights, sounds and smells evoke memories of over 200 years ago. Little moments taken from the Wordsworths' poems, journals and letters have been recreated, telling the story of their life here. In this time of 'plain living and high thinking' the everyday mixed with the extraordinary. It was whilst living here, amongst the hustle and bustle of daily life, that Wordsworth wrote many of his greatest poems and his sister Dorothy kept her fascinating Grasmere journal.
Museum - When William Wordsworth arrived in Grasmere aged 29, he was largely unknown and was writing innovative poetry that came as a shocking contrast to the fashionable verses of the time. His poetry centred around the ideals of love of Nature, the power of the imagination and the importance of empathy for others. This was poetry for a new age, and his writing still has the power to speak to us today.
Our new Museum tells the story of Wordsworth's radical and creative life through a collection of handwritten manuscripts, journals, letters, published poetry and personal items. It features contemporary voices from Poet Laureate Simon Armitage to people living and working in Cumbria today.
There are hands on things to do for all ages, including a working printing press and quill and ink writing. Finishing your visit atop the Viewing Station, take a moment to reflect and appreciate Grasmere vale, which Wordsworth described as 'paradise'.
The Garden-Orchard & The Woodland - The Garden-Orchard behind Dove Cottage has been restored to resemble the 'domestic slip of mountain' that William and Dorothy lovingly created. Wordsworth described this humble fell-side garden as 'the loveliest spot man hath ever found' and the feelings of joy, solace and inspiration it provided can still be felt in this special place. Whether you encounter bluebells in spring or snowdrops in winter, the Garden-Orchard is stunning in all seasons.
The Woodland is a wild space where you can play, explore and notice the little details in Nature that we might usually miss.
Location
Find us south of Grasmere village, on the A591 Kendal to Keswick road. Postcode: LA22 9SH. During busy times, please allow extra time for your journey as there may be some traffic.
The Sat Nav coordinates for Dove Cottage car park are: Latitude = 54.4537; Longitude = -3.0167; Lat = 54 degrees, 27.2 minutes North; Long = 3 degrees, 1.0 minutes West.
Look out for the slate sign that marks the entrance to the Wordsworth Grasmere car park.
We have pay-and-display parking is available on-site. Overflow parking can be found at Stock Lane on the edge of Grasmere village, just a 2-minute walk away. For more information about Stock Lane and other car parks in the area, please visit the Lake District National Park website. There are two designated disabled parking bays in our car park.
The nearest train station is Windermere, and buses operate from Windermere and Keswick to Grasmere regularly throughout the year.
To the Lakes!
---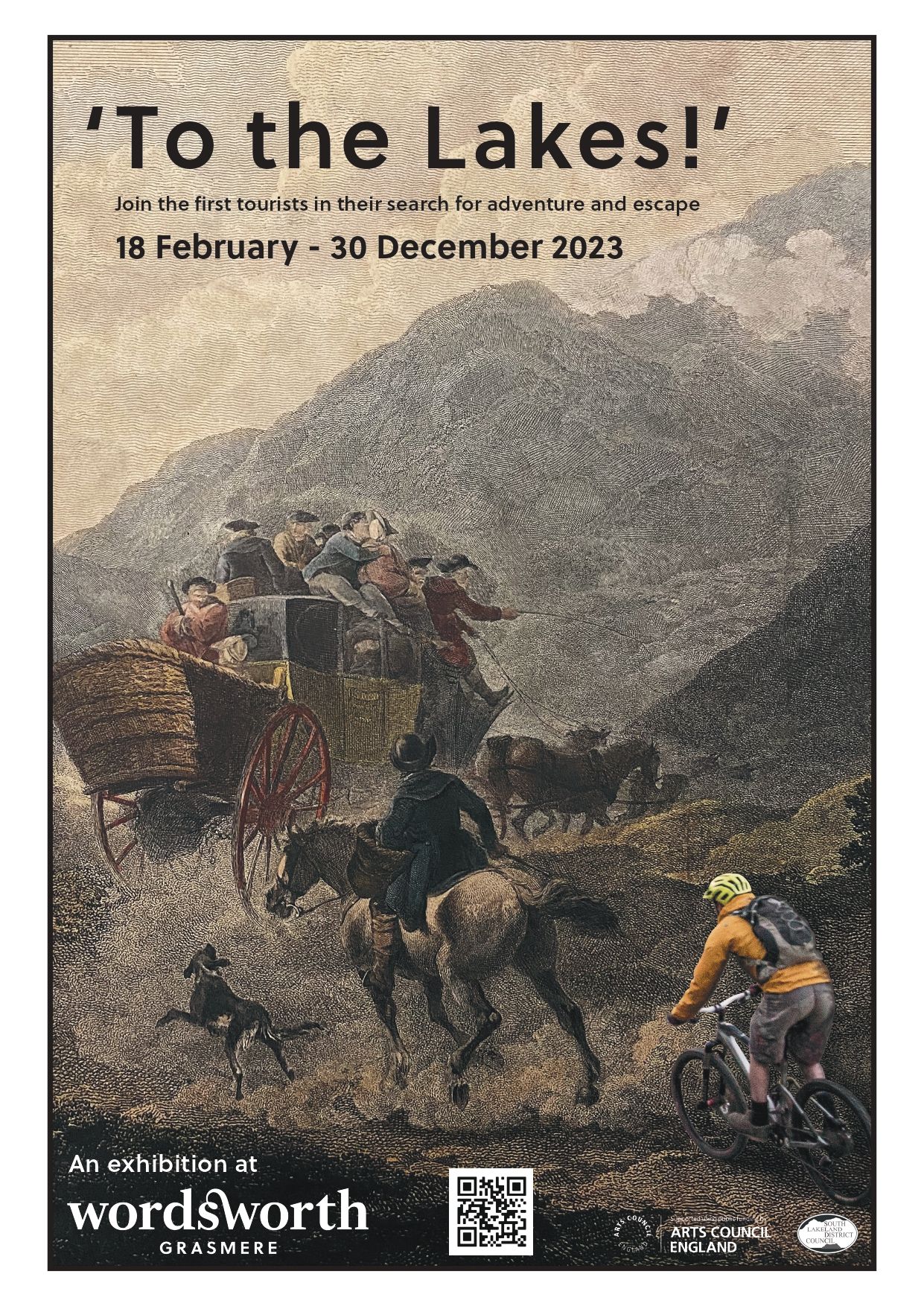 18 February - 30 December 2023
The Lake District attracts upwards of 25 million visitors every year. With its beautiful, dramatic scenery and rich history, it is easy to understand why people are drawn to the area. The tourist industry has not always resembled what it is now, in fact William and Dorothy Wordsworth witnessed a dramatic change in tourism to the Lake District within their lifetimes.
Our current exhibition, 'To the Lakes!', invites you to experience the Lake District through the words and images captured by tourists 200 years ago – the things they did, the places they would stay, the equipment they needed and the clothes they wore.
Easter Trail
---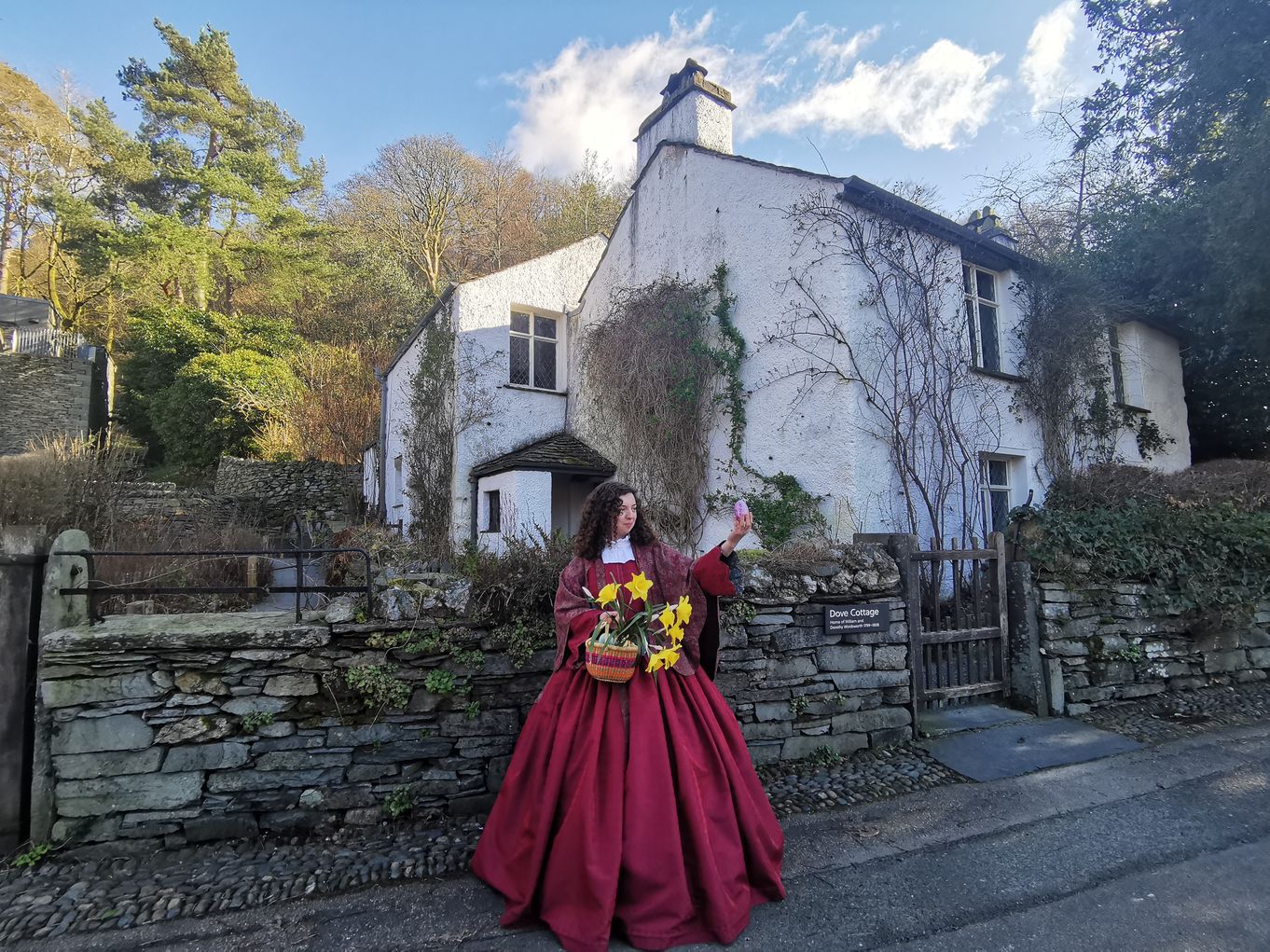 07 - 14 April 2023
Venture into Wordsworth Grasmere's Woodland to discover beautifully decorated, poetry-themed Easter Eggs. Find all the eggs and you'll be rewarded with a sweet surprise! Open to all ages. Trail included with the price of admission.
Wood Engraving Course at Wordsworth Grasmere
---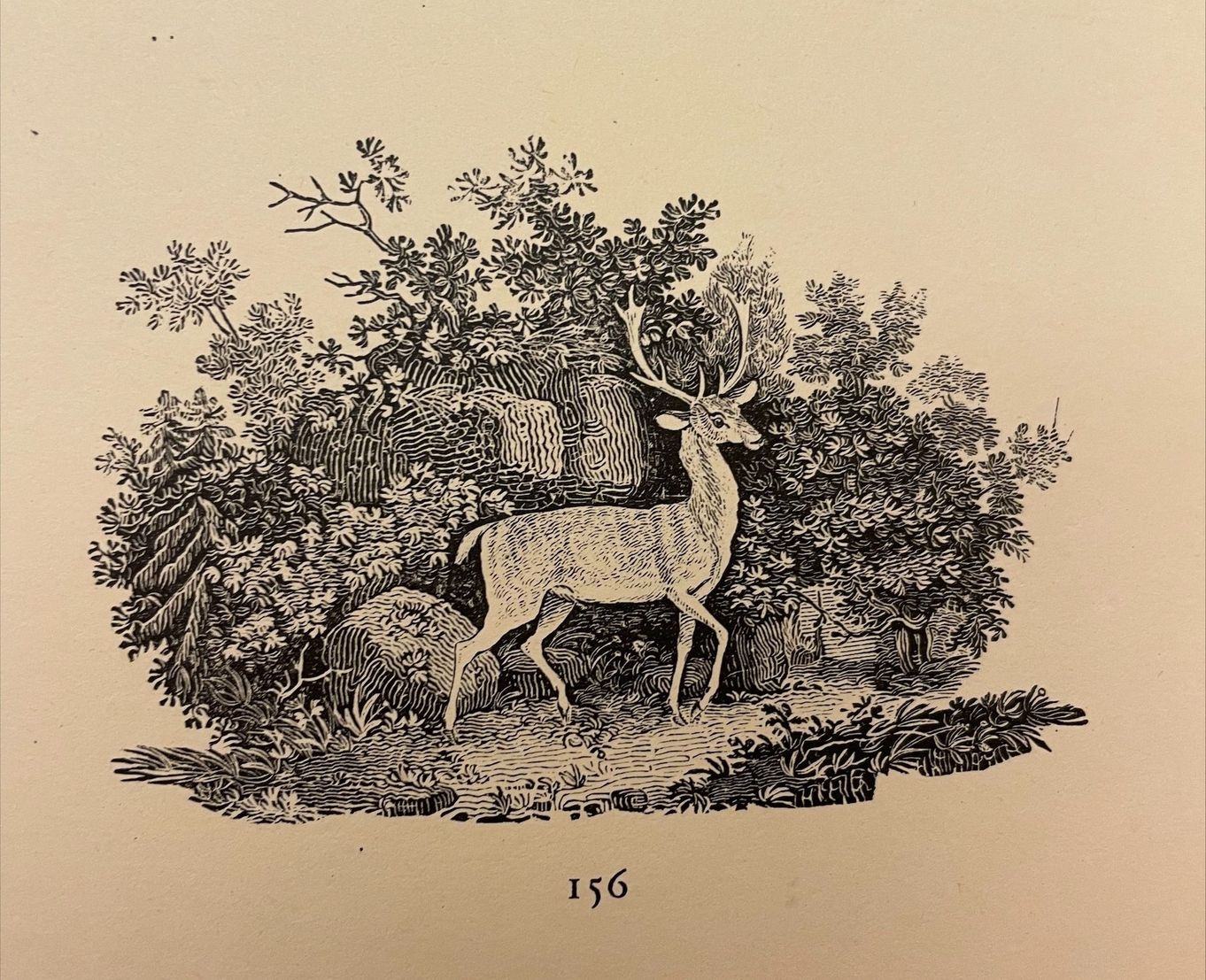 12 - 14 May 2023
DRAW INSPIRATION FROM THOMAS BEWICK AND WILLIAM WORDSWORTH IN THIS THREE-DAY WOOD ENGRAVING COURSE.

Spend an unforgettable three days in the 'loveliest spot that man hath ever found'. During this course you will produce a completed wood engraving, spend time sketching in the gardens around Dove Cottage, draw inspiration from incredible historic objects in the museum and archive, and – most importantly – make new friends.
This course brings together the work of wood engraver Thomas Bewick and poet William Wordsworth, two men living and writing in the 18th and 19th centuries who, although working in different disciplines, had a shared philosophy on how to live in the natural world with others and how this philosophy informed their work. Participants, alongside producing a wood engraving, will learn more about these two important individuals and view some of their work.
Tuition will be provided by Master Wood Engraver Chris Daunt. Poetry readings and biographical information will be given by Carole Thirlaway. This course is suitable for both beginners and improvers.
About your tutors
Chris Daunt is a blockmaker, wood engraver and teacher of wood engraving. He is a former chairman of the Society of Wood Engravers, and an elected member. His work is endorsed by the Society of Wood Engravers. Find out more about Chris on his website.
Carole Thirlaway is a printmaker specialising in wood engravings and collographs. She has recently been working on a series of engravings based on the life and poems of William Wordsworth. Carole has an MA in Literature from the University of Cumbria.
More information here: https://wordsworth.org.uk/blog/events/wood-engravi...
Your enquiry will be sent directly to Wordsworth Grasmere. Please fill in as much detail as you can.
Sorry, something went wrong.
Thank you. Your message has been sent!