I had been watching the weather forecast avidly for a week. Could it really be 22 degrees and sunny in the middle of October? The day came at last and sure enough the skies were blue and by good fortune my day off had coincided with it. It was an early start off to Borrowdale to check out a walk for the Visit Keswick website.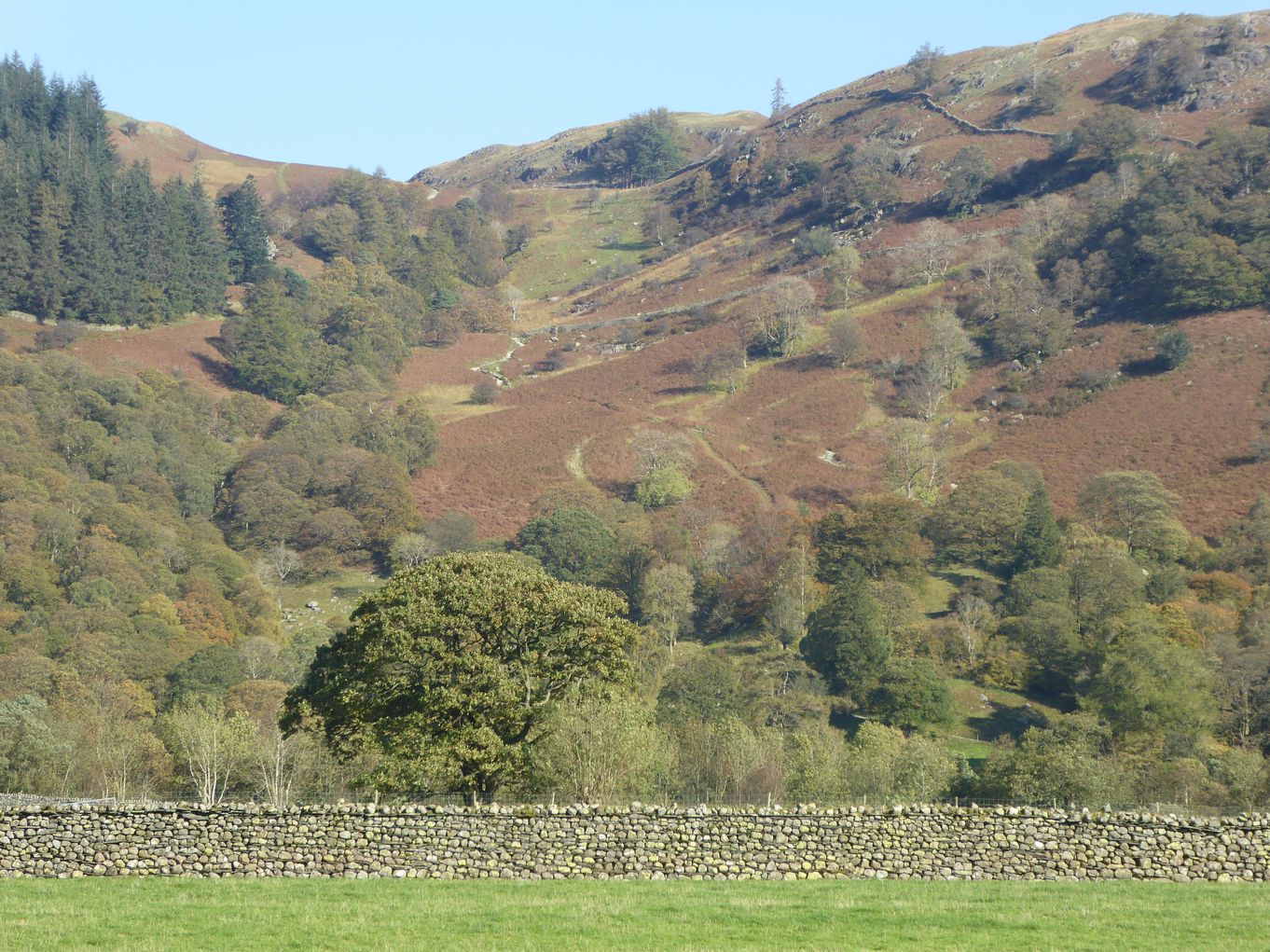 We parked up in Rosthwaite and set off up and over Puddingstone Bank to Watendlath Tarn. I always like to get the hilly bit out of the way at the start of the day when it's cooler and be able to take it easier later in the walk.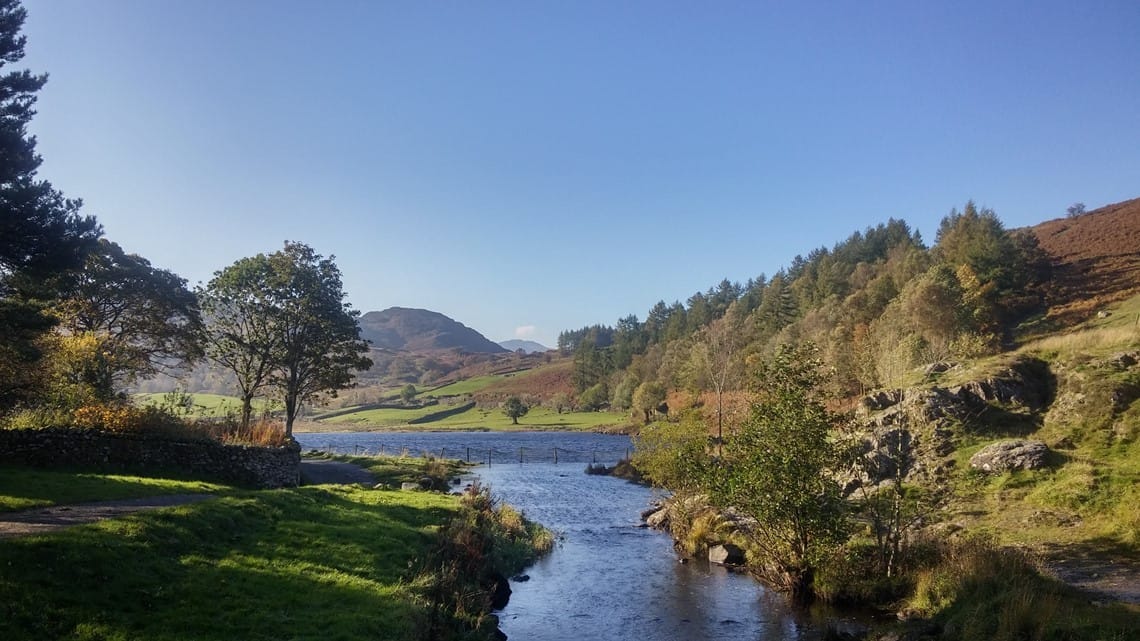 It was shady over the tarn so the best shots were to be had where you could capture a small section of the tarn along with the stunning autumn colours. Leaving the tarn behind we headed along the side of Watendlath Beck.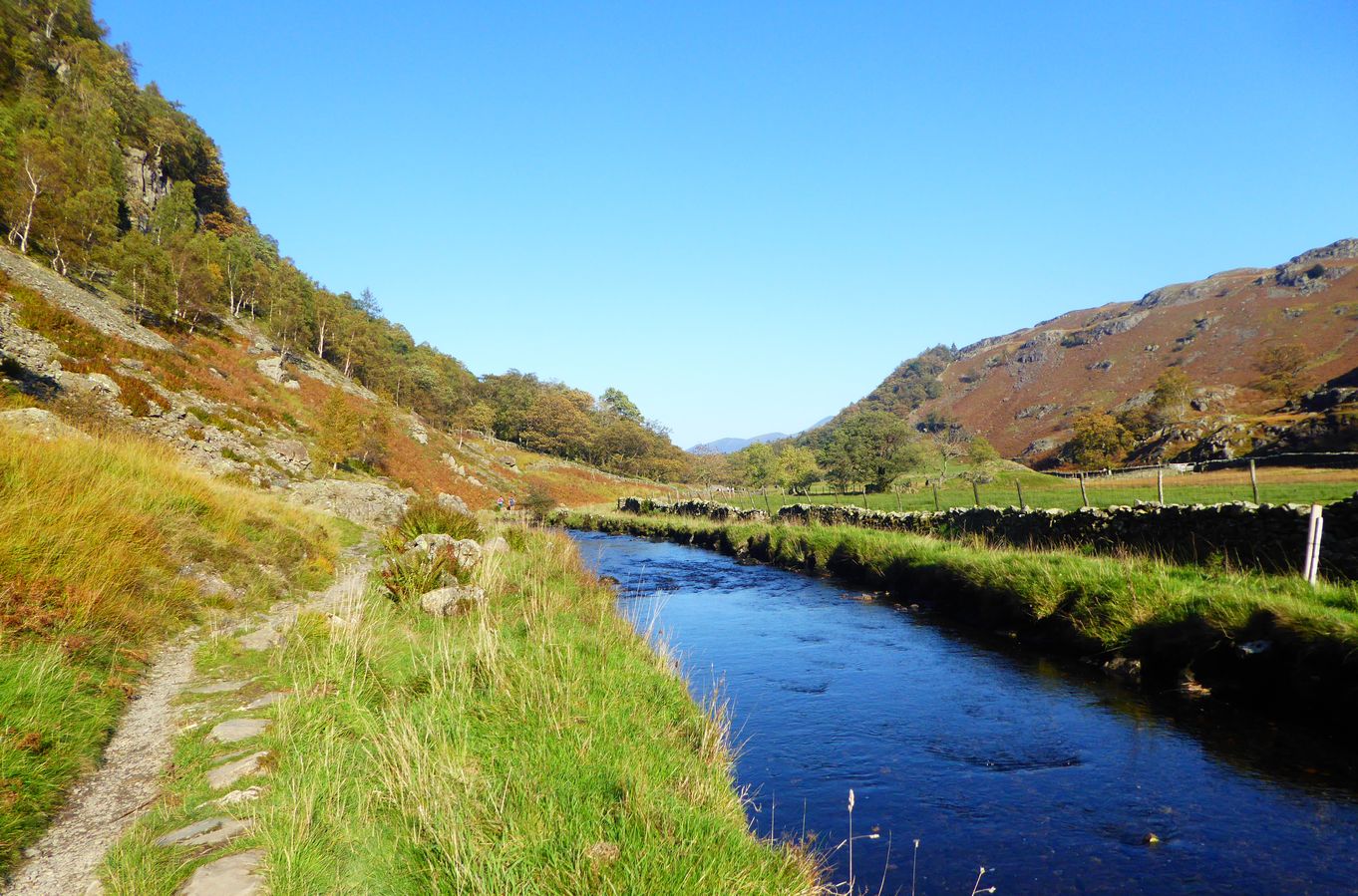 It usually takes a couple of times of walking a route before it is ready for the website. The first time is just to work out the best route and if the weather is good to take some photos. Once the route has been established then I track the route using the mobile and take notes. I did try a note taking app but it seems to come out as complete nonsense so I've had to revert back to trusty old pen and paper. Maybe it's the wind as the apps seem to work quite well indoors.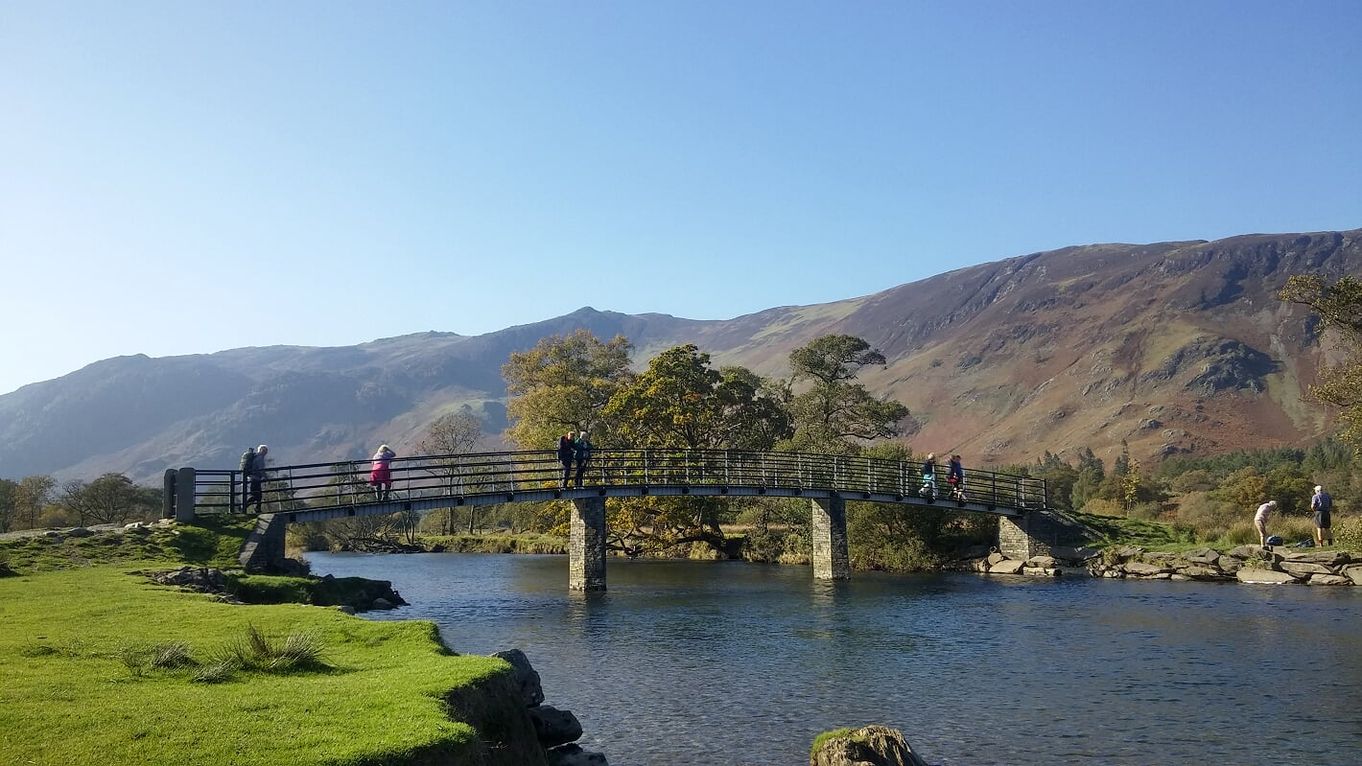 A quick stop for lunch by Chinese bridge. I would have loved to have stopped longer but we were on a tight timescale.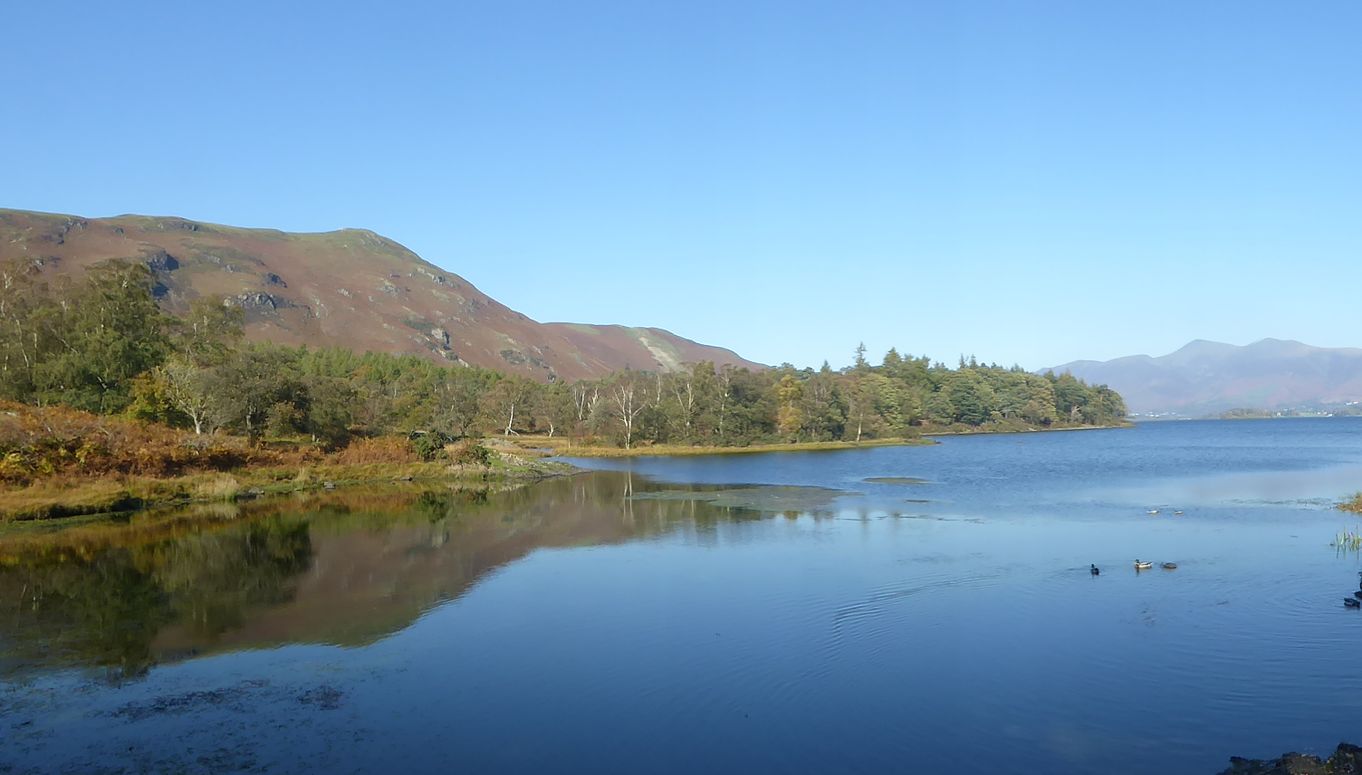 On our way again along the board walk with superb views over Derwentwater towards Skiddaw.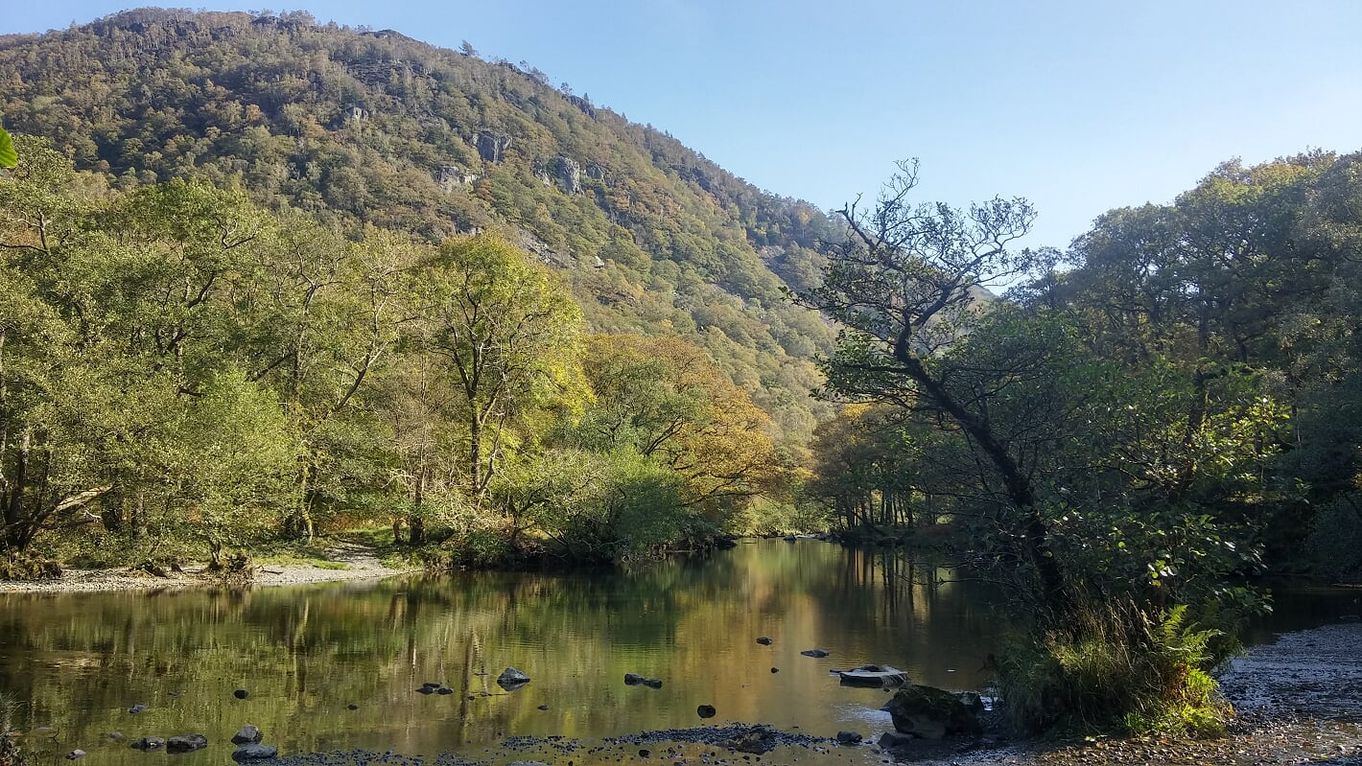 As we made our way back to Rosthwaite along the banks of the River Derwent the autumn colours were stunning. Summer temperatures and autumn colours - what a fantastic combination.