A tarn is a permanent area of standing water. Whilst the main lakes are the main obvious attraction a little extra exploration will find some of the hundreds of tarns dotted all over the uplands. They vary enormously in size from almost small lakes to very large puddles. Often off the beaten track, the usually shallow margins of the tarns make a peaceful haven for plants, insects and birds.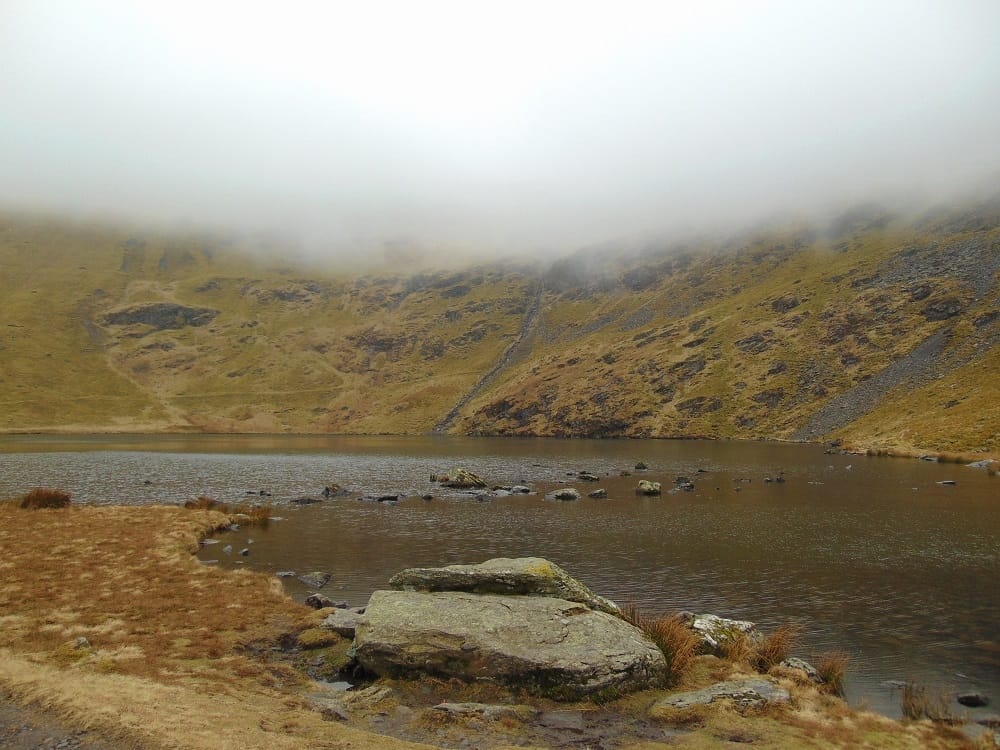 Innominate Tarn is situated near the summit of Haystacks above Buttermere and is where the ashes of the famous fell walker and writer Alfred Wainwright are scattered. It is known as the tarn with no name or in other words Innominate Tarn.
Tewet Tarn is in St John's in the Vale below High Rigg and has a fantastic backdrop of Blencathra. There is a lovely circular from Castlerigg Stone Circle.
Watendlath Tarn is a beautiful tranquil spot popular for fishing and a lovely place for a picnic located in the hamlet of the same name. Blackbeck Tarn is a second tarn on Haystacks and lesser know than Innominate Tarn.
Harrop Tarn is a glacial tarn above Thirlmere. There is a 2.5 mile circular loop from Dobgill carpark which also takes in the Dobgill waterfall. Bowscale Tarn is an isolated tarn above Mosedale with a lovely walk up to it returning via the valley.
Two upland tarns Sprinkling Tarn and Styhead Tarn lie in rugged mountain terrain flanked by the masses of Great End and Great Gable. A circular walk from Seathwaite at the head of the Borrowdale Valley takes you up past Stockley Bridge via Grains Gill to visit both tarns. Red Tarn lies between the Striding Edge and Swirral Edge on the east side of Helvellyn.