Maple Bank Guest House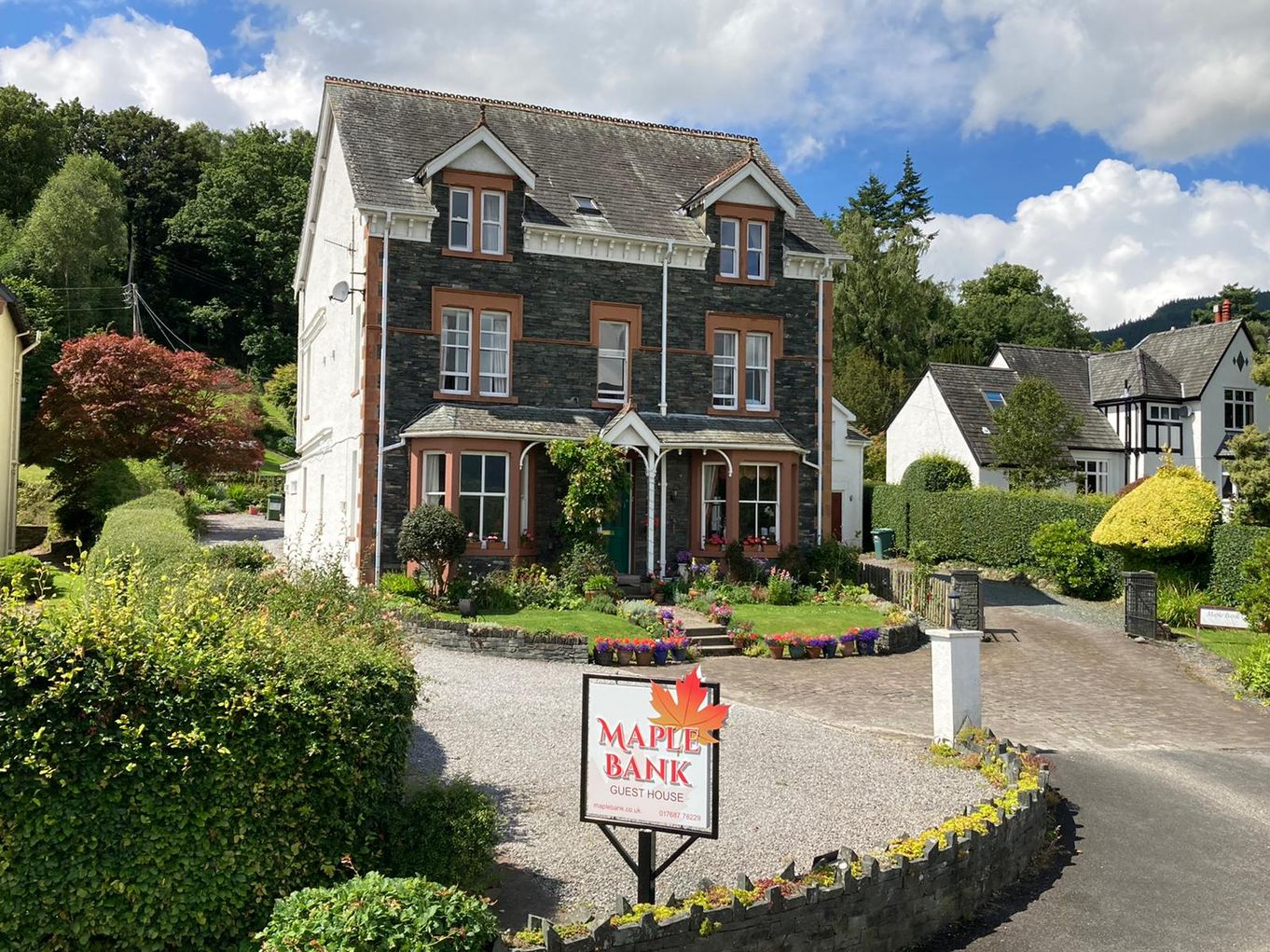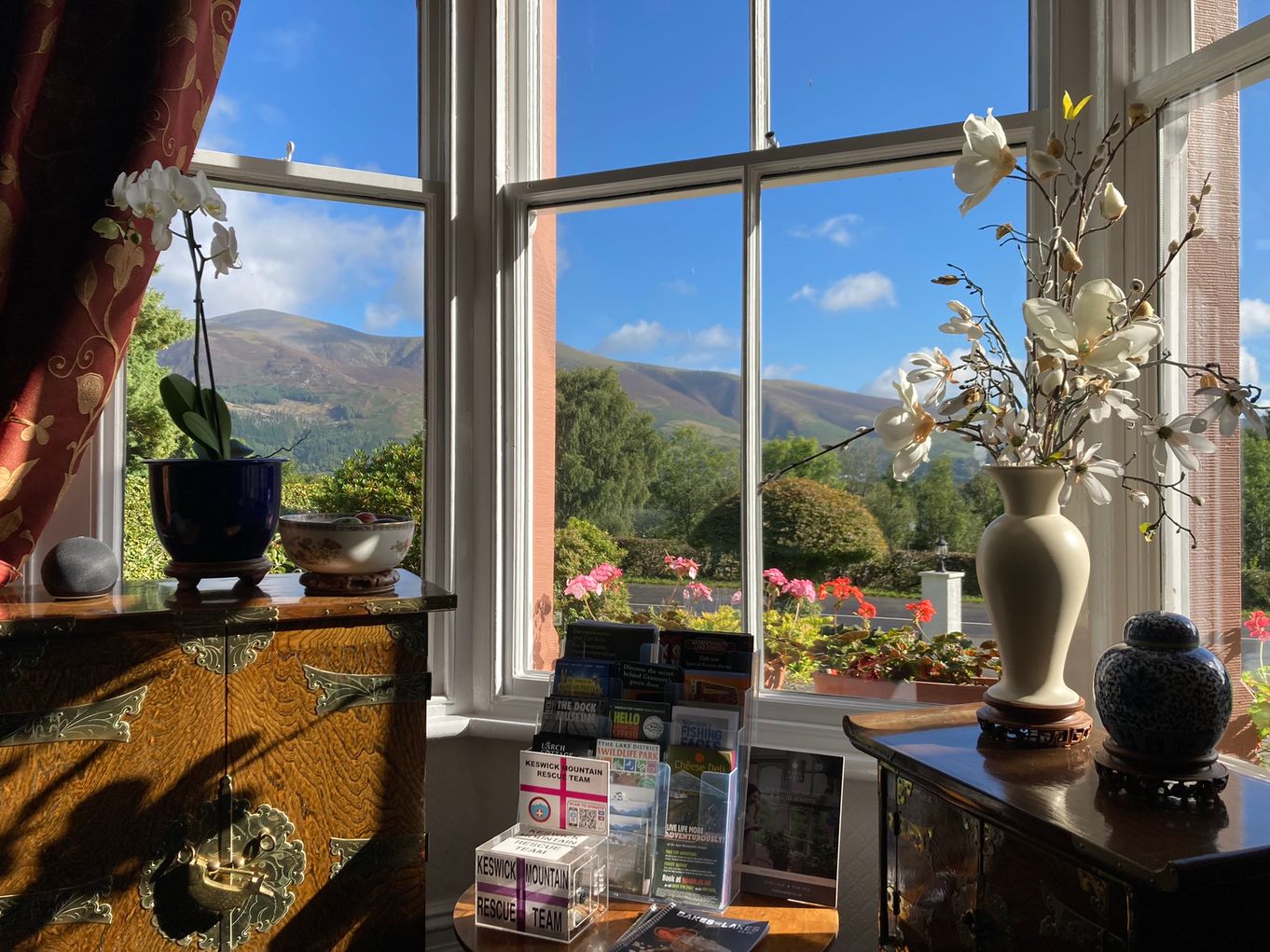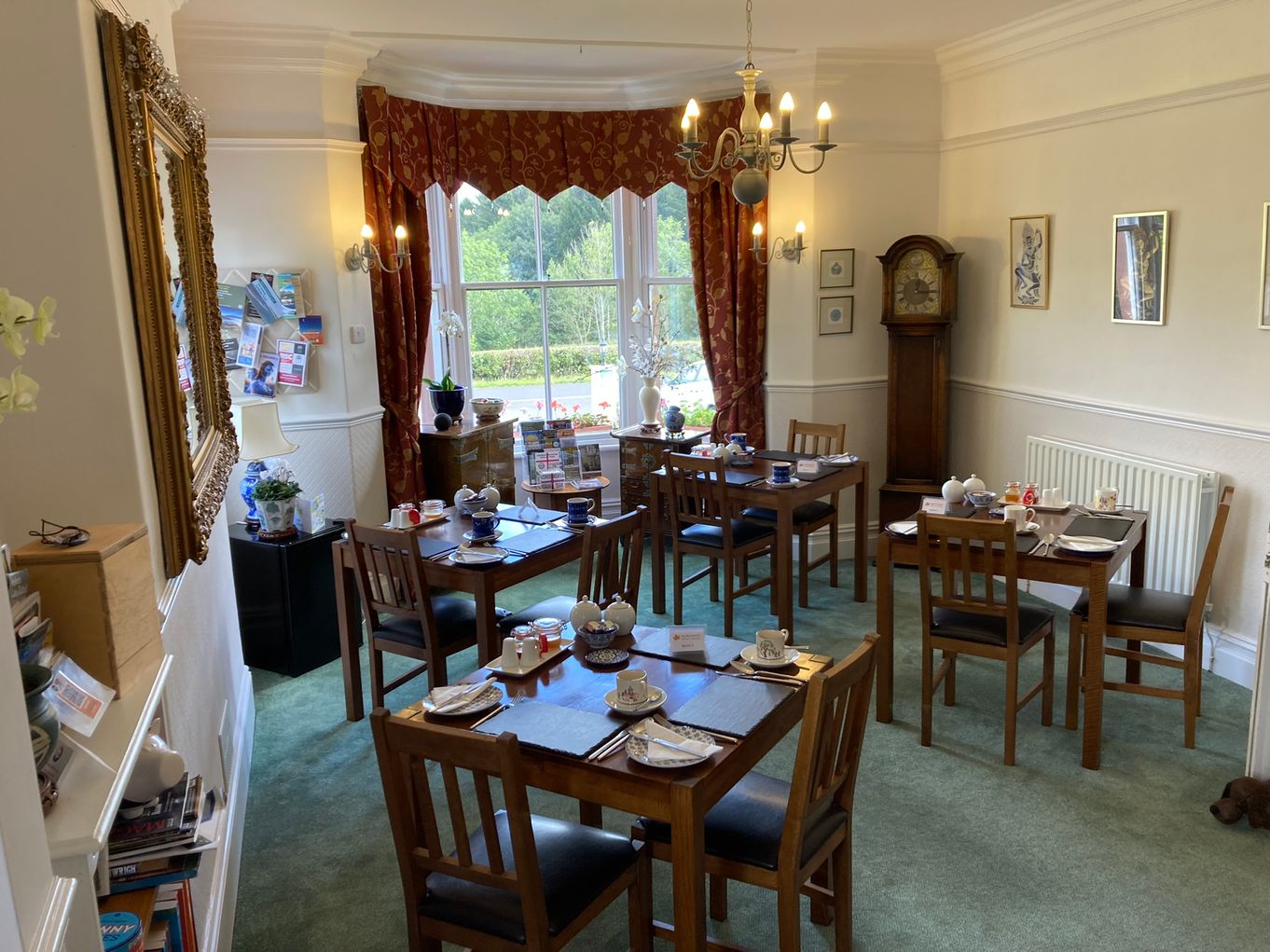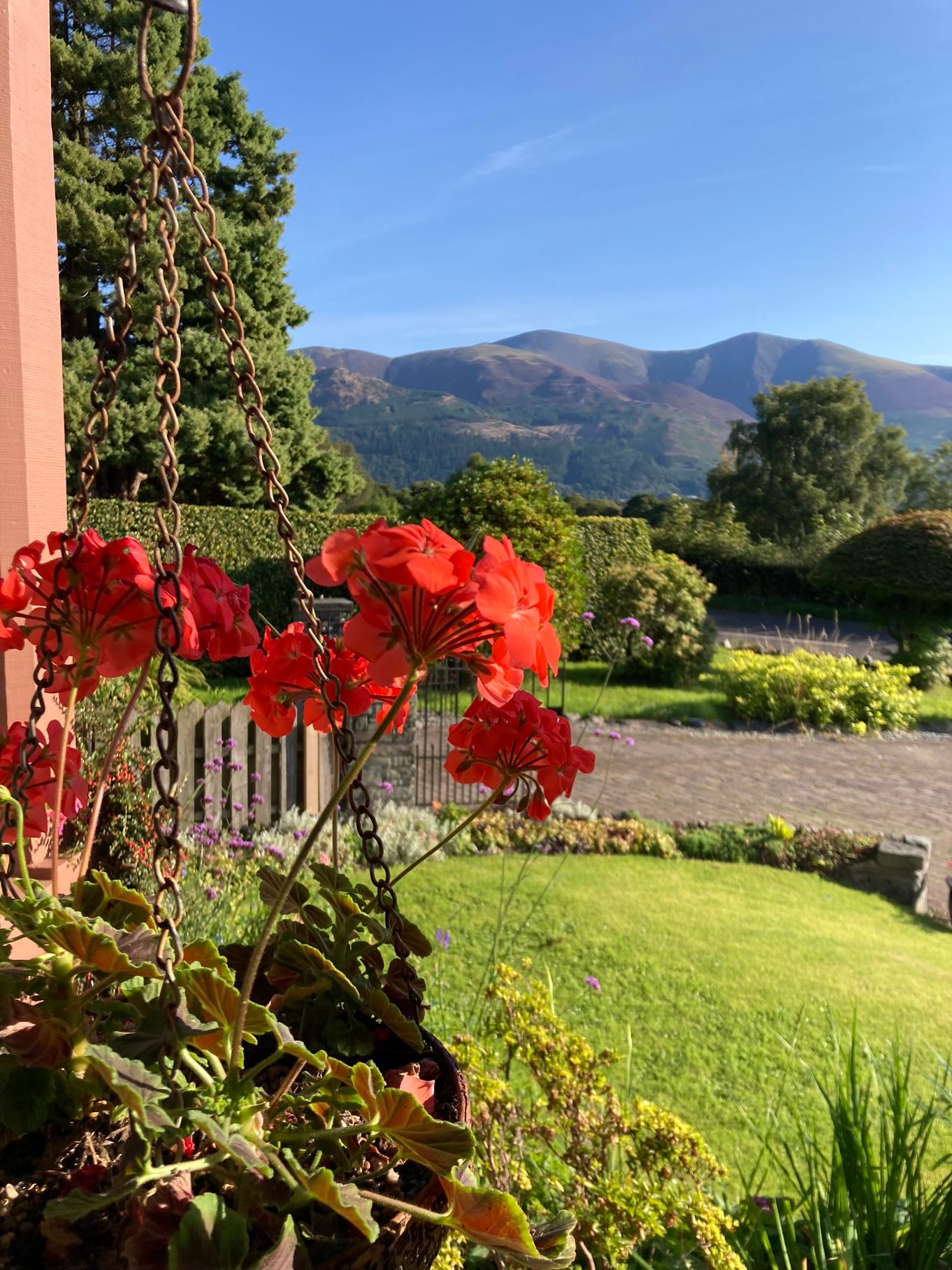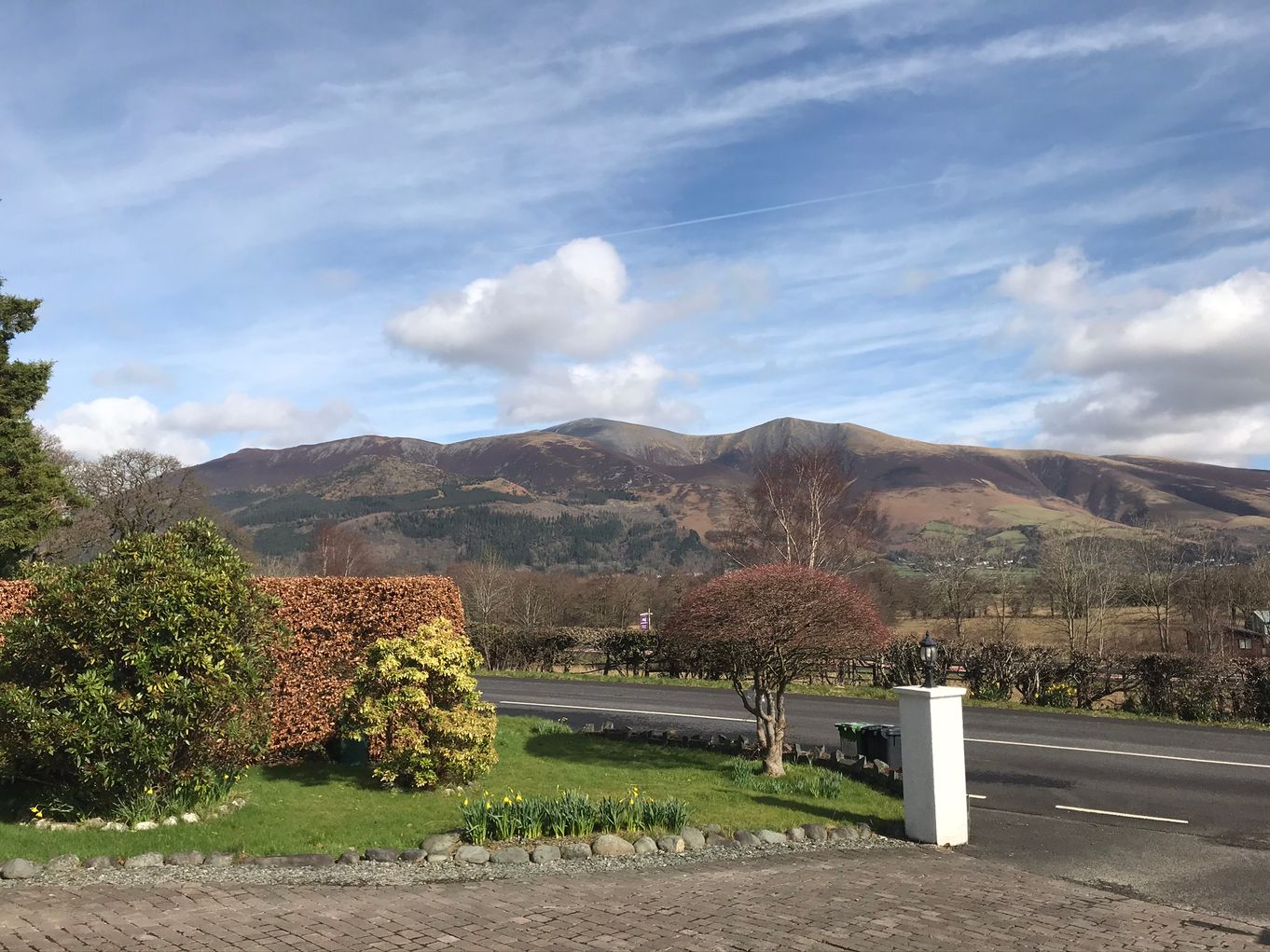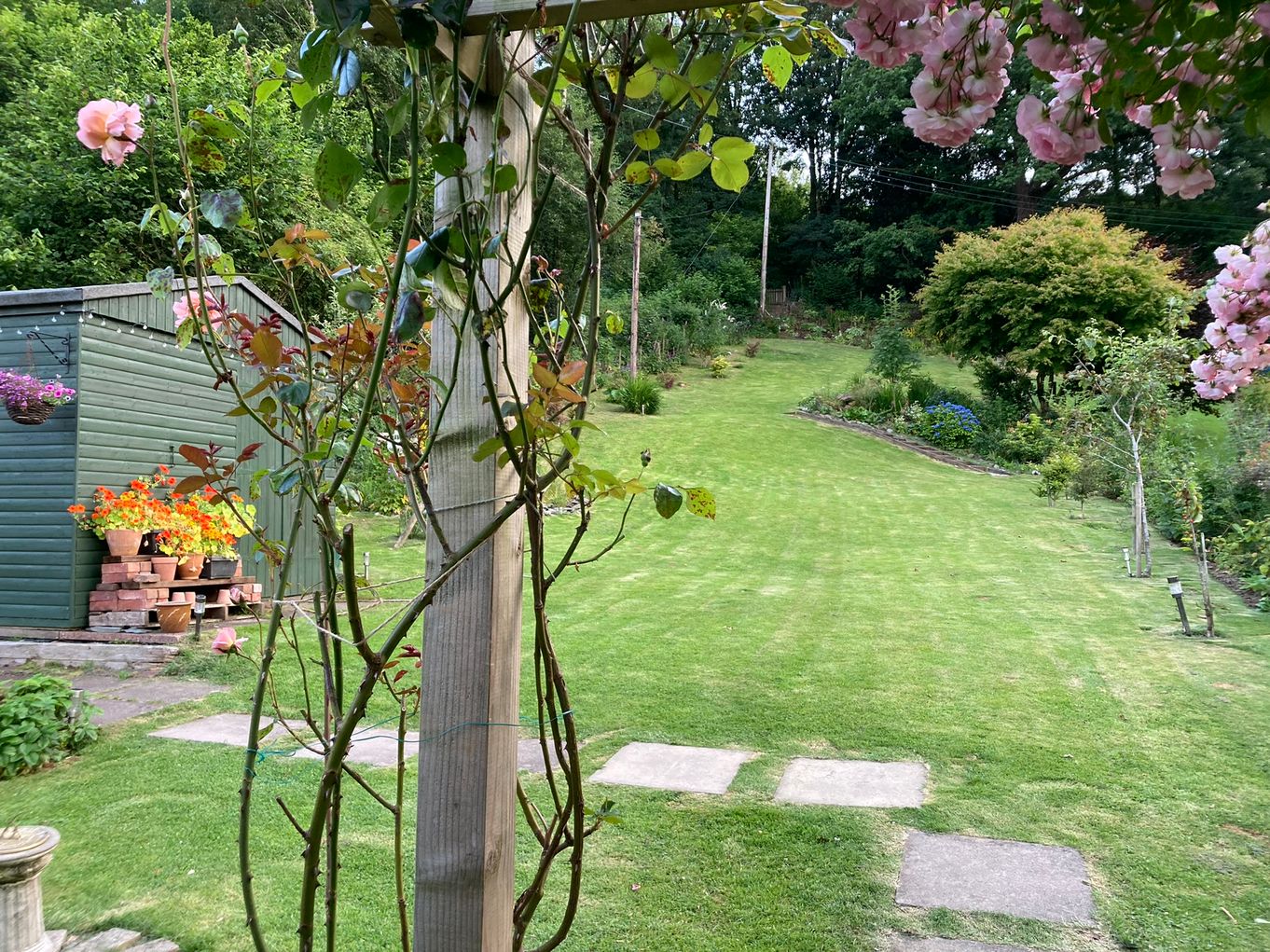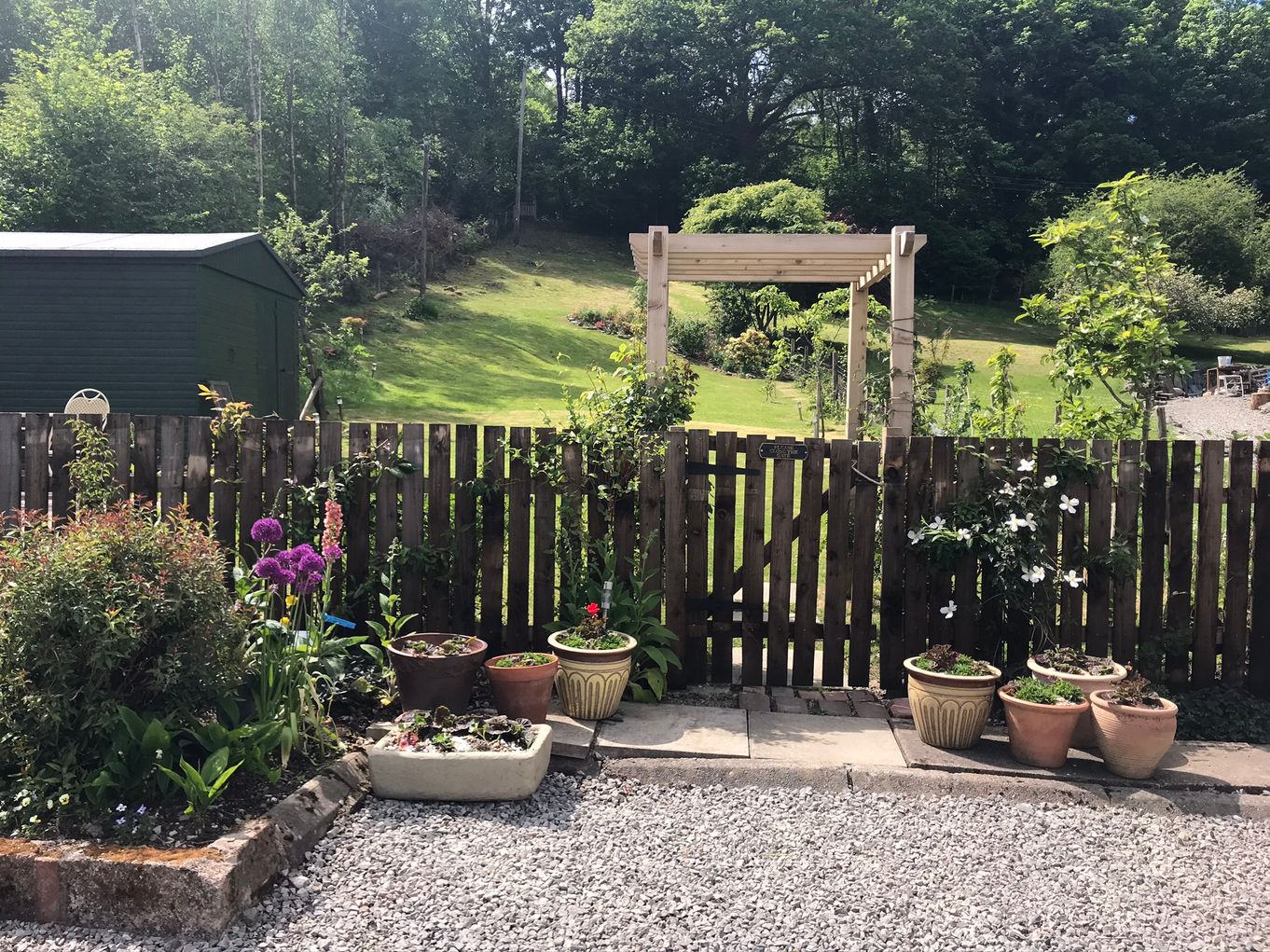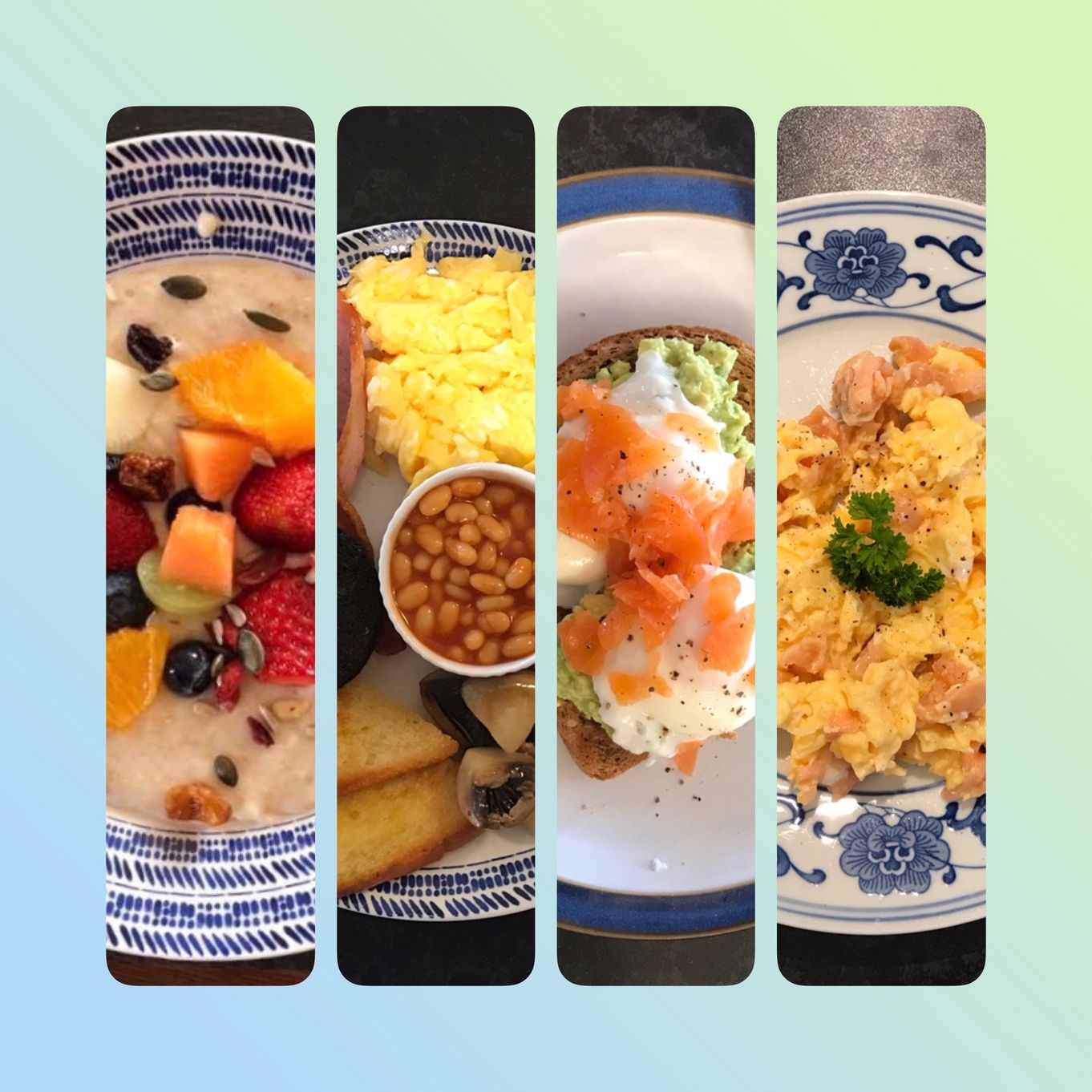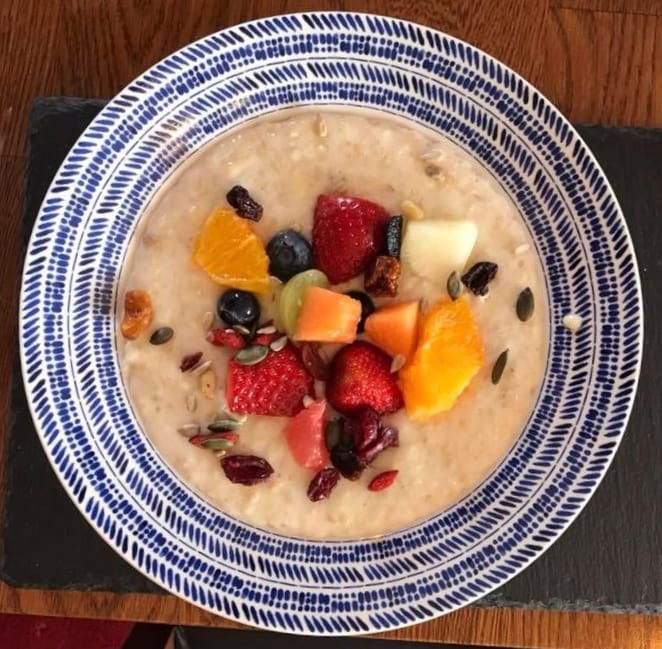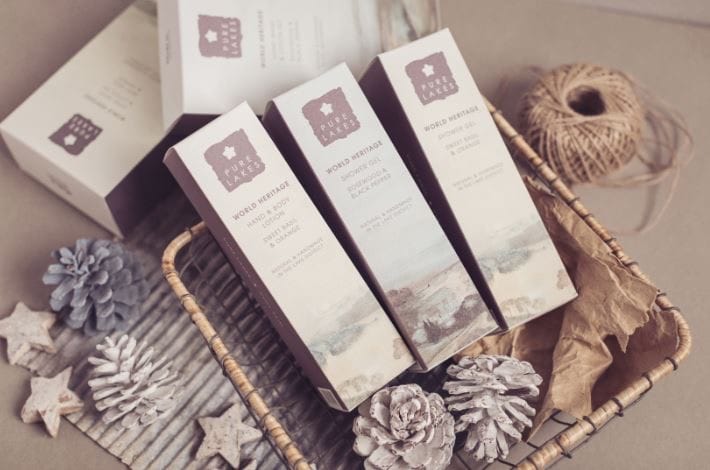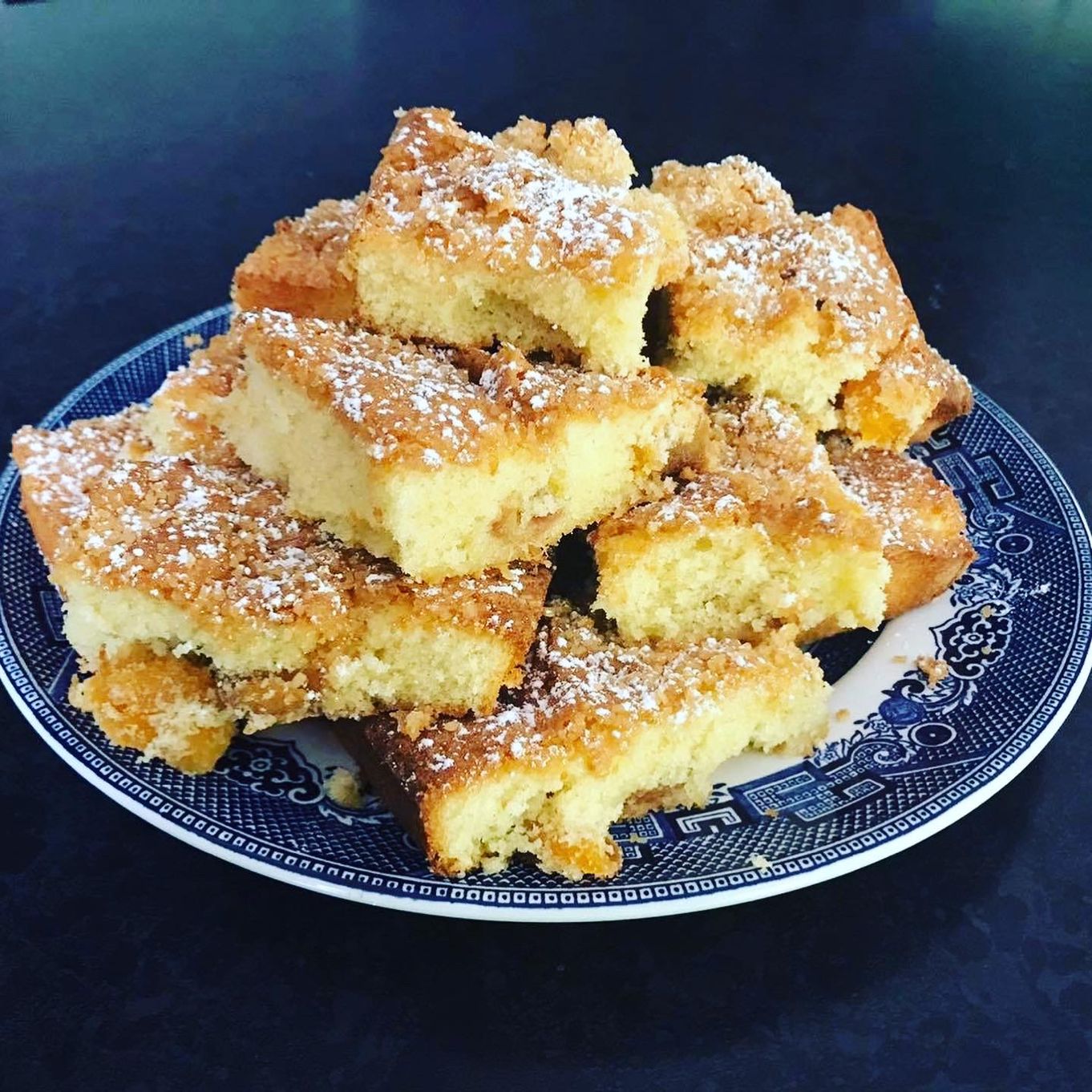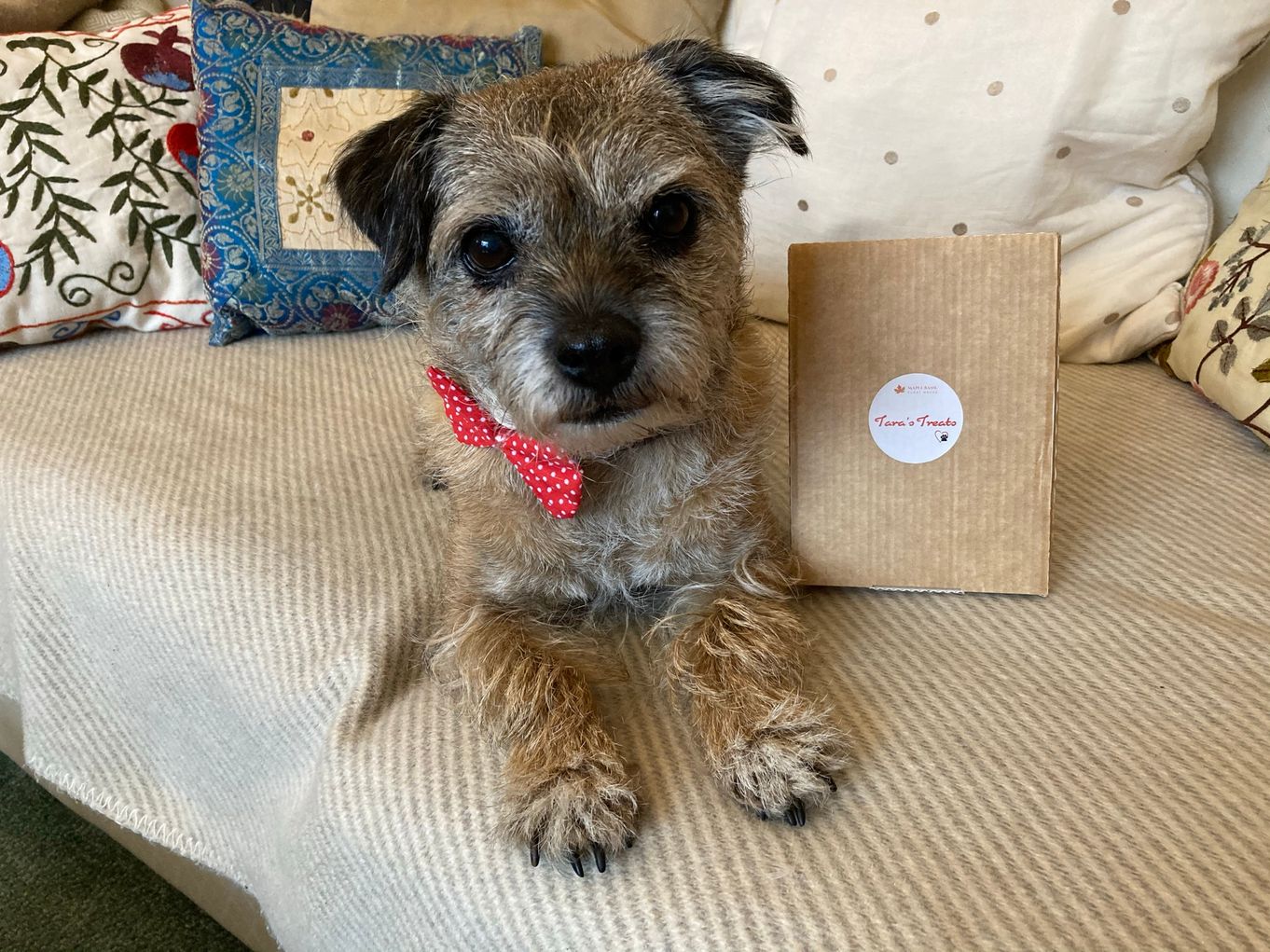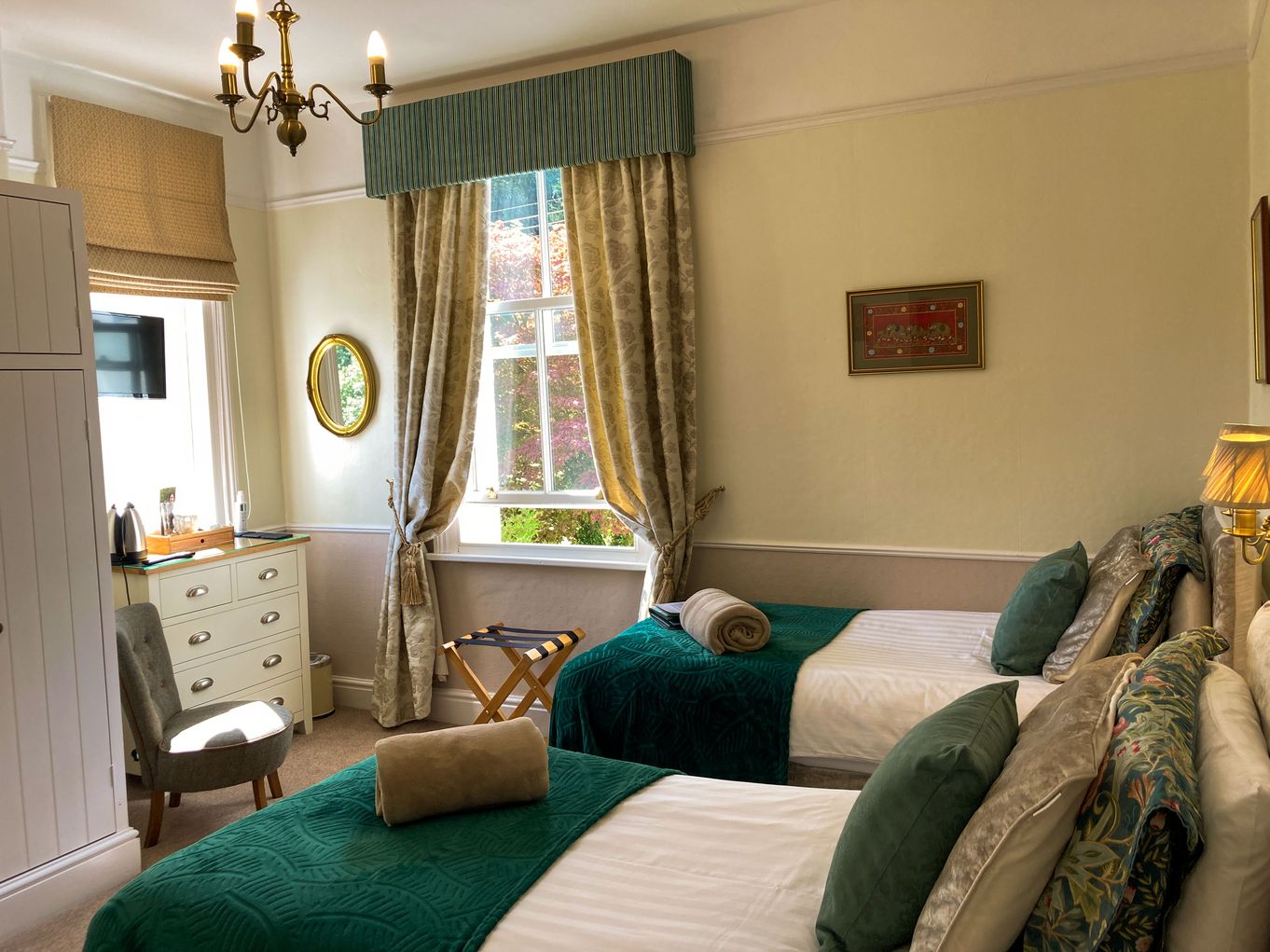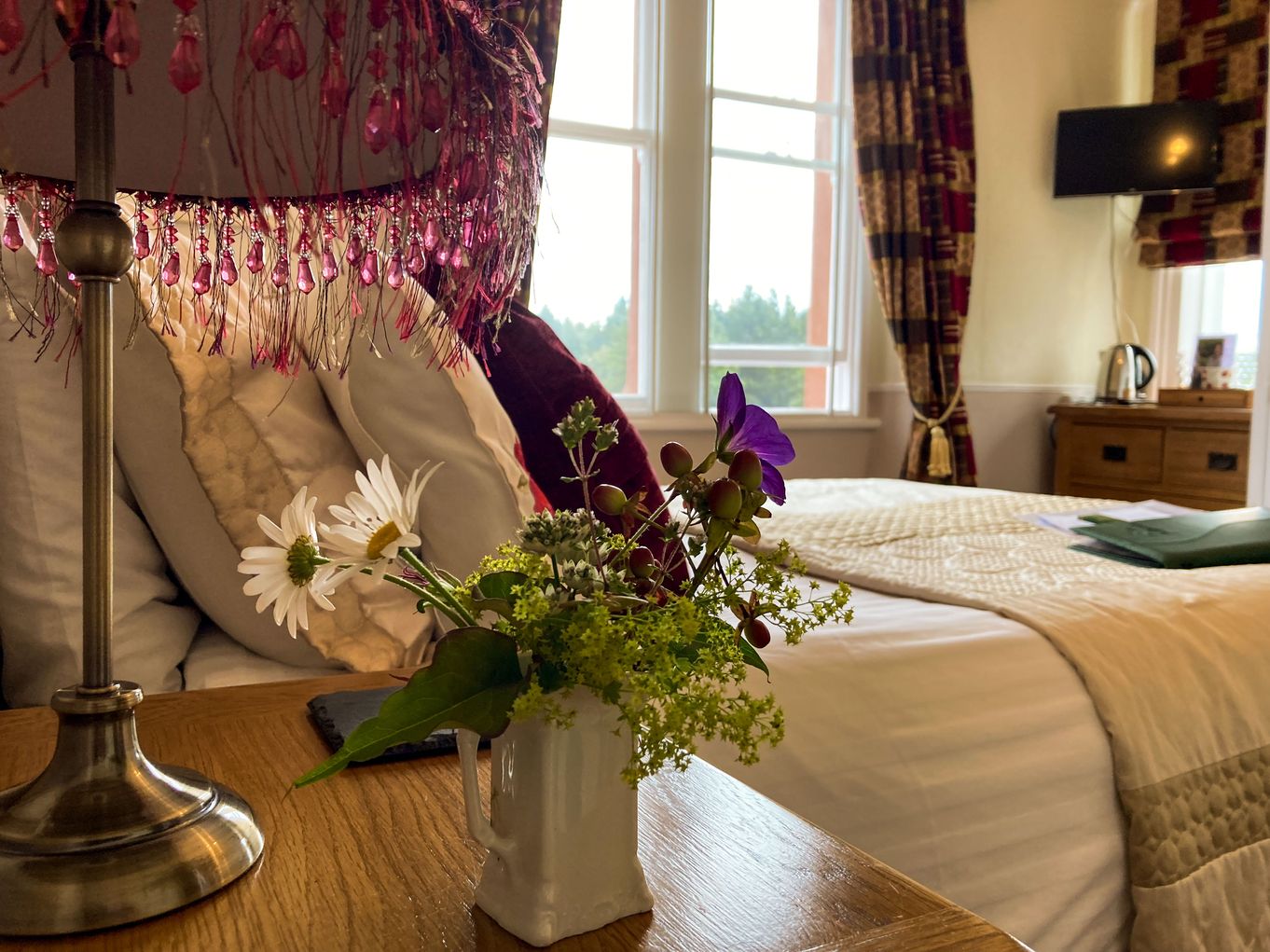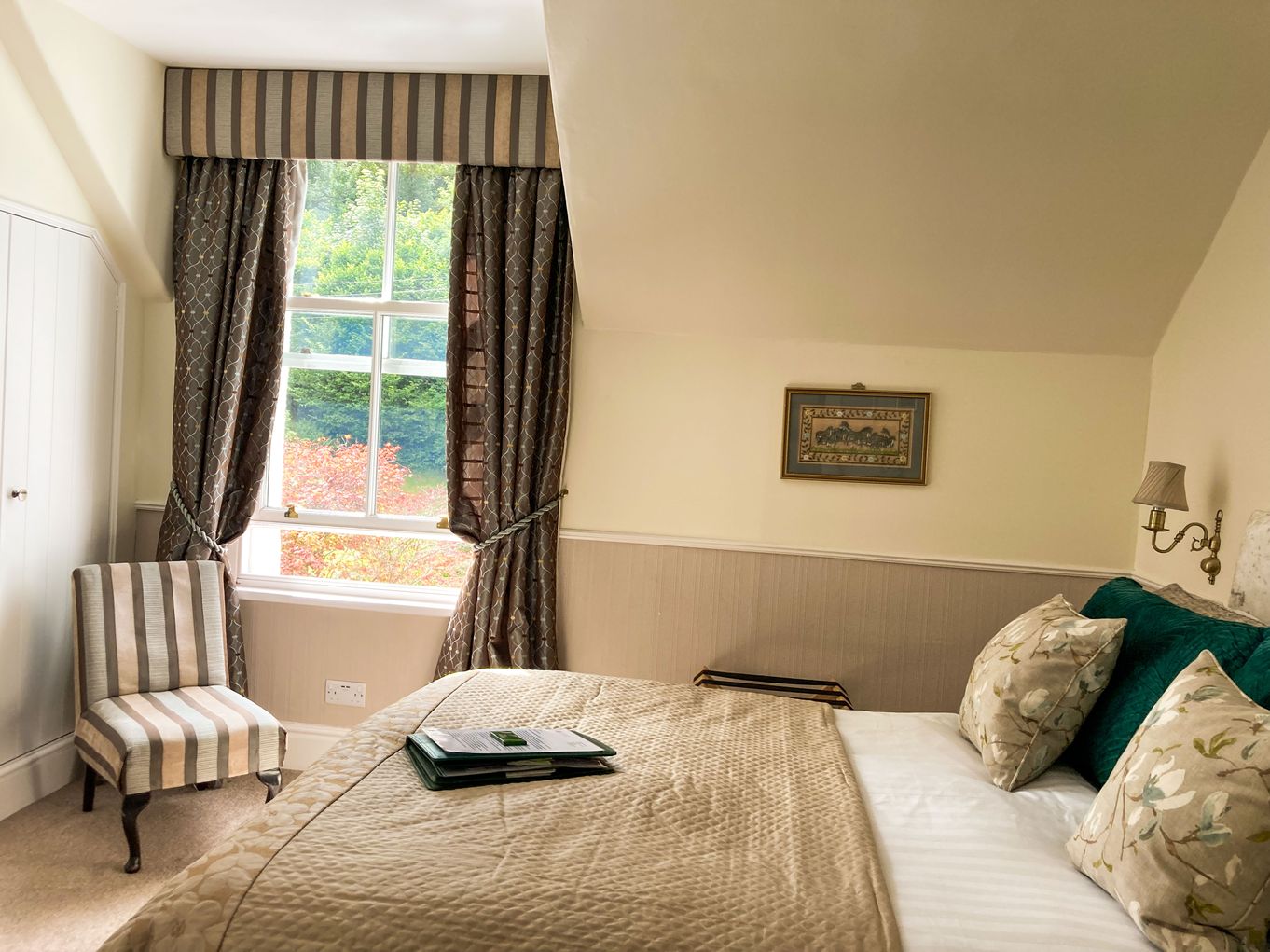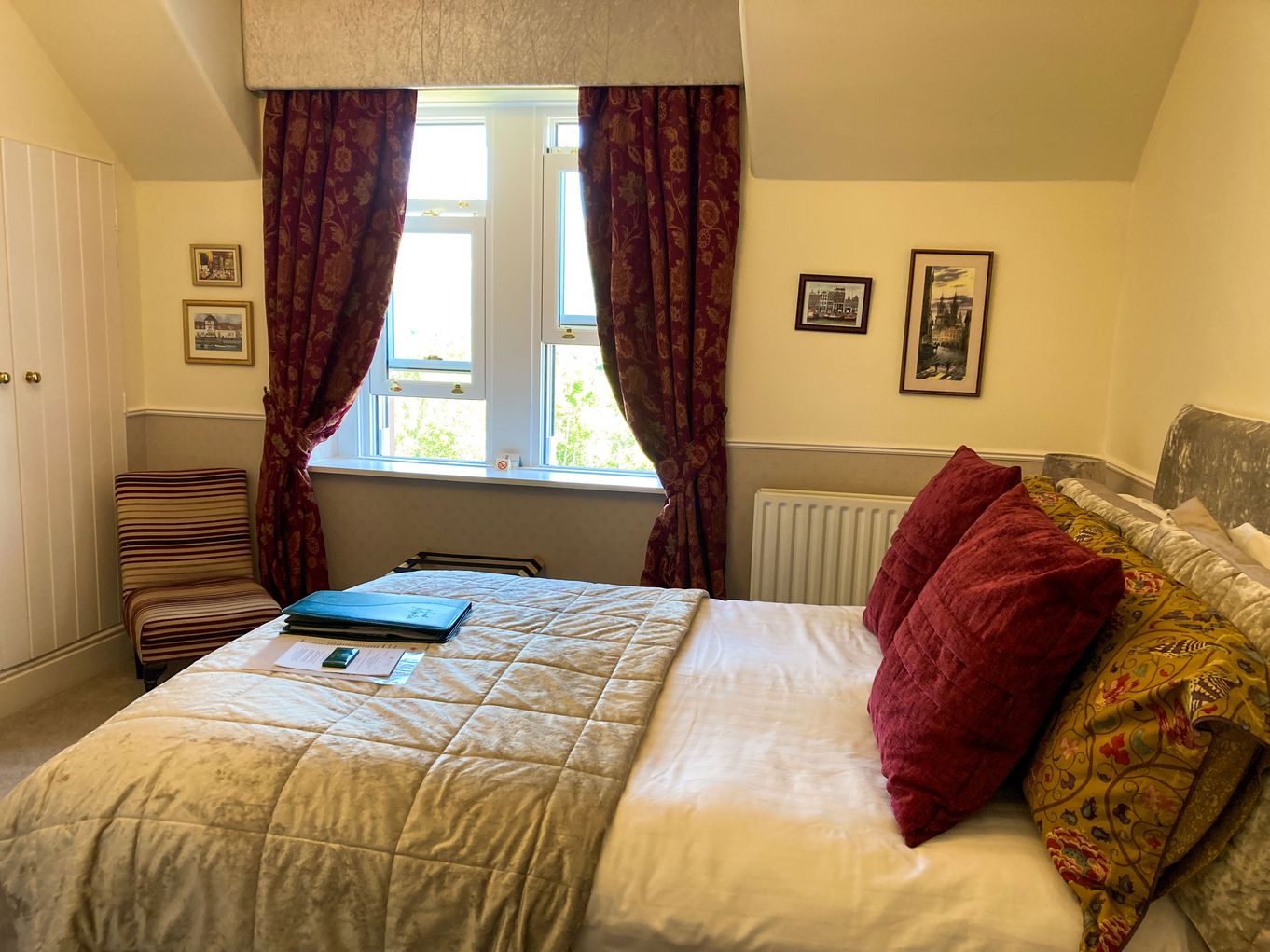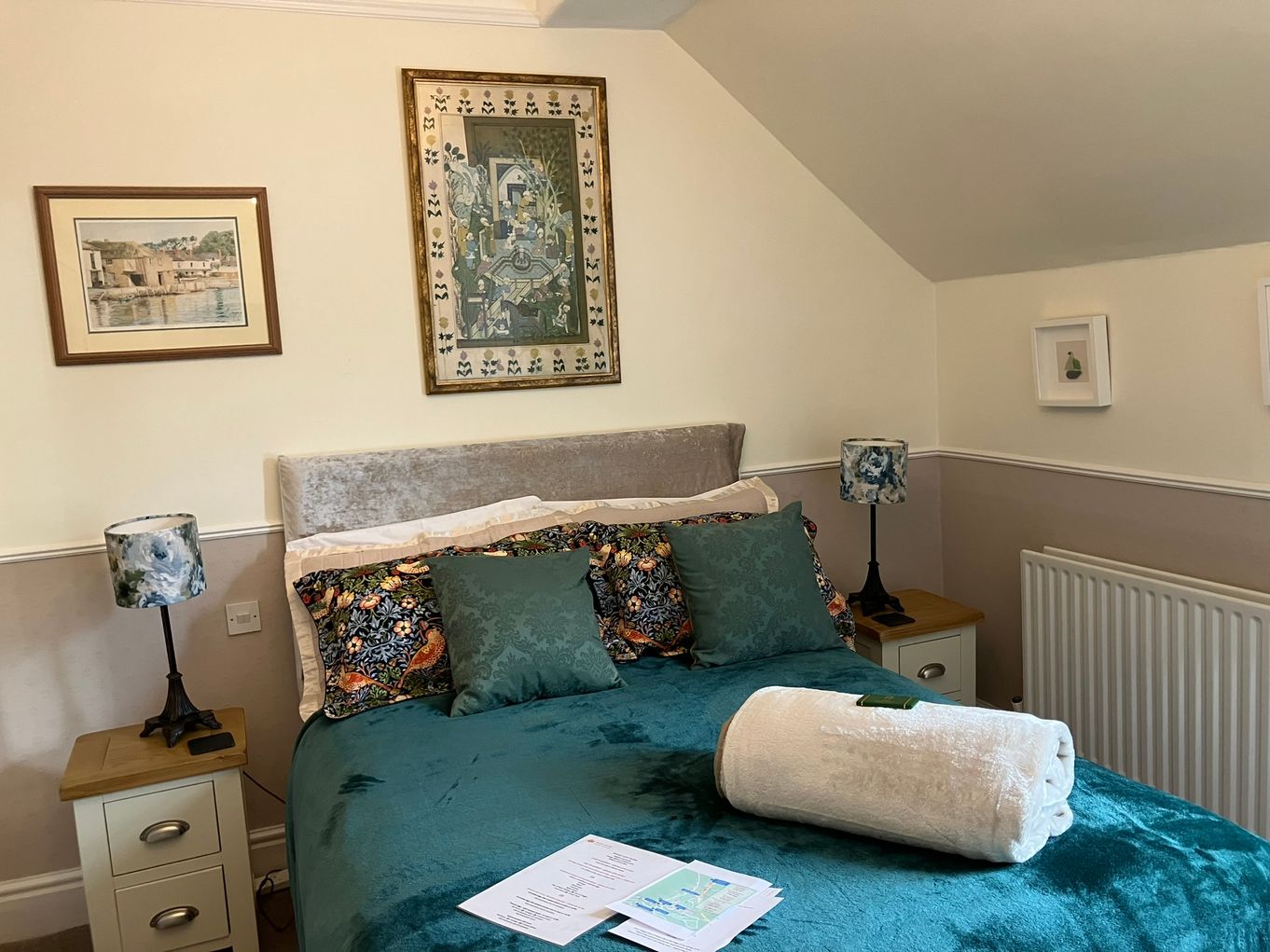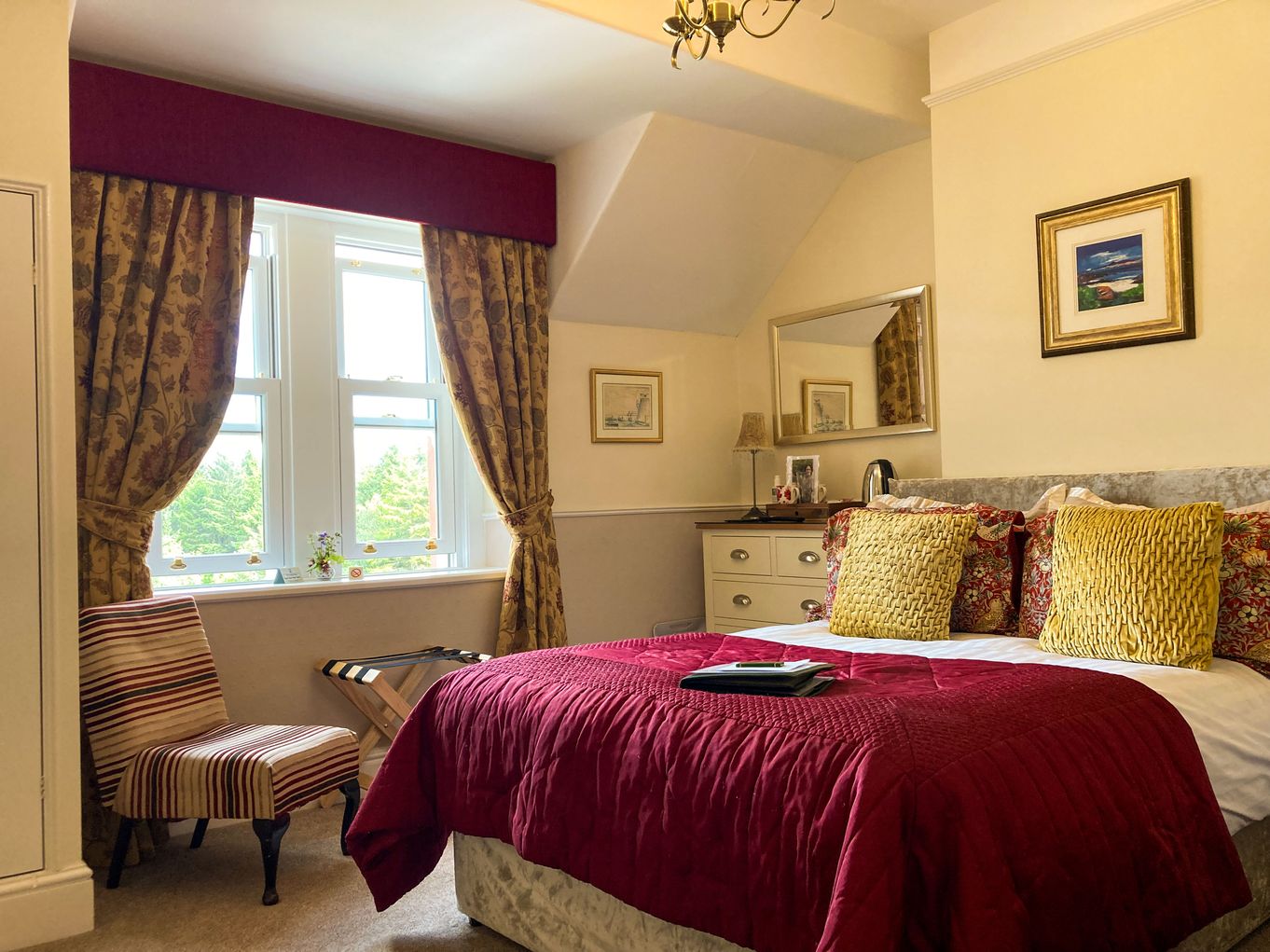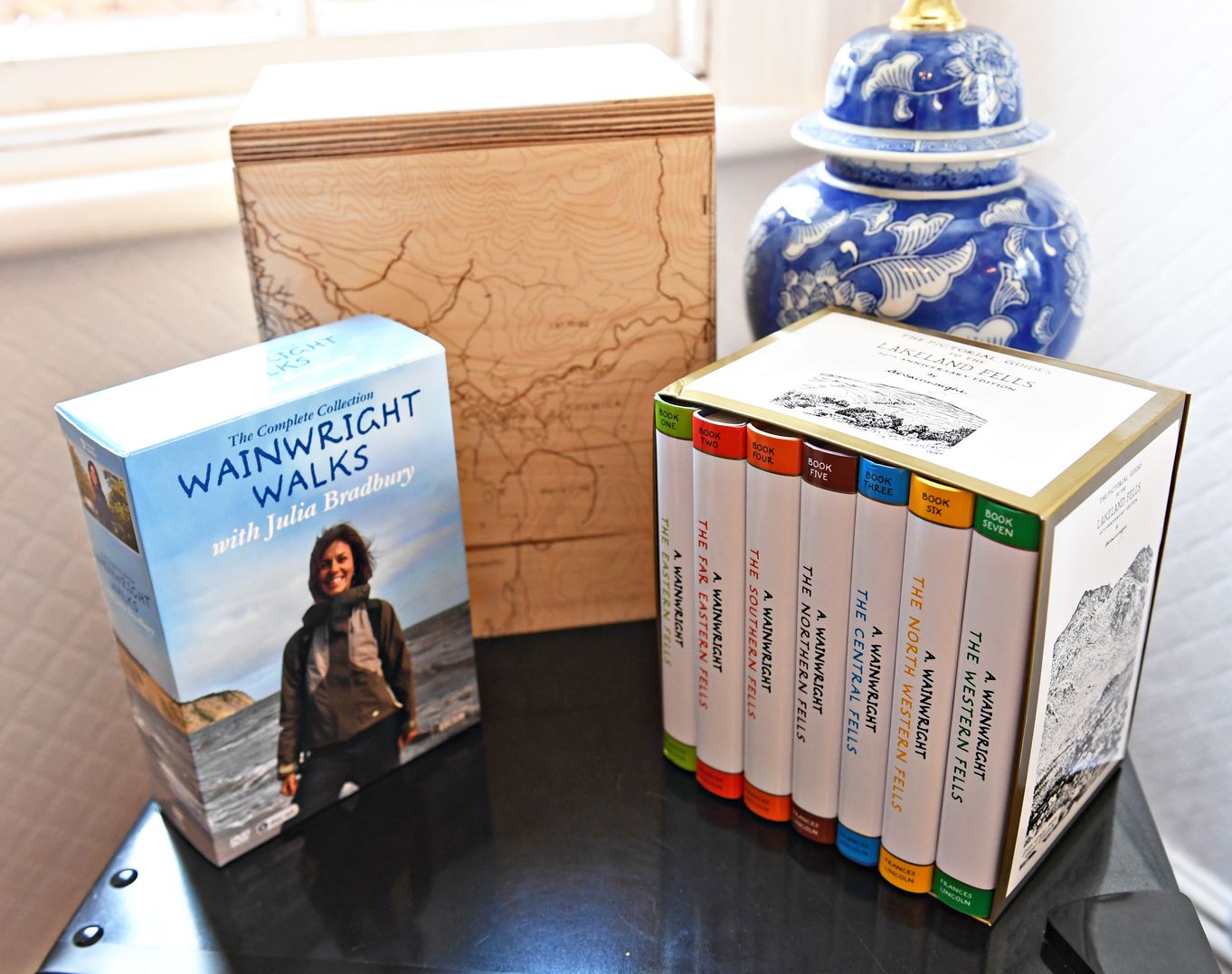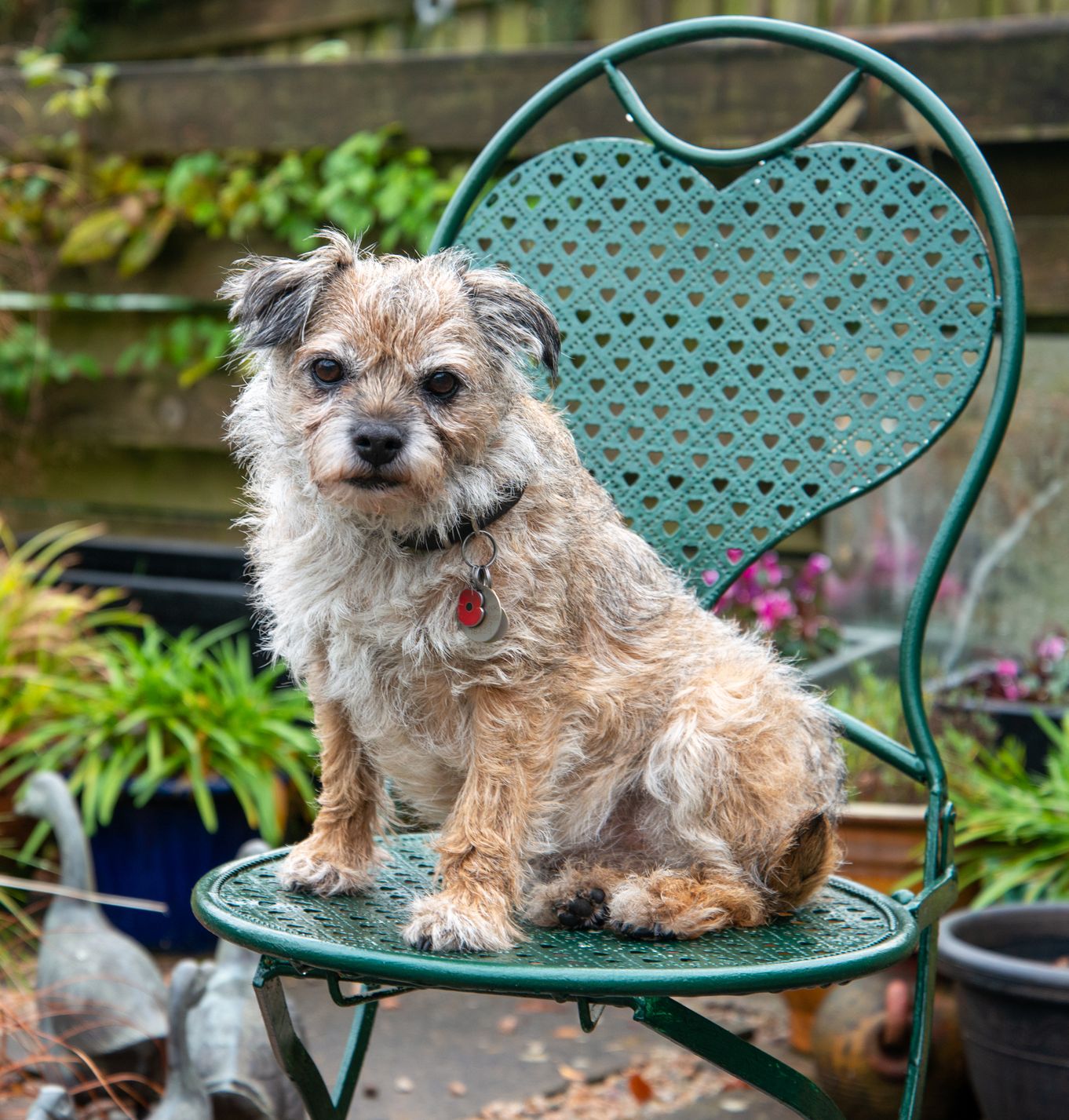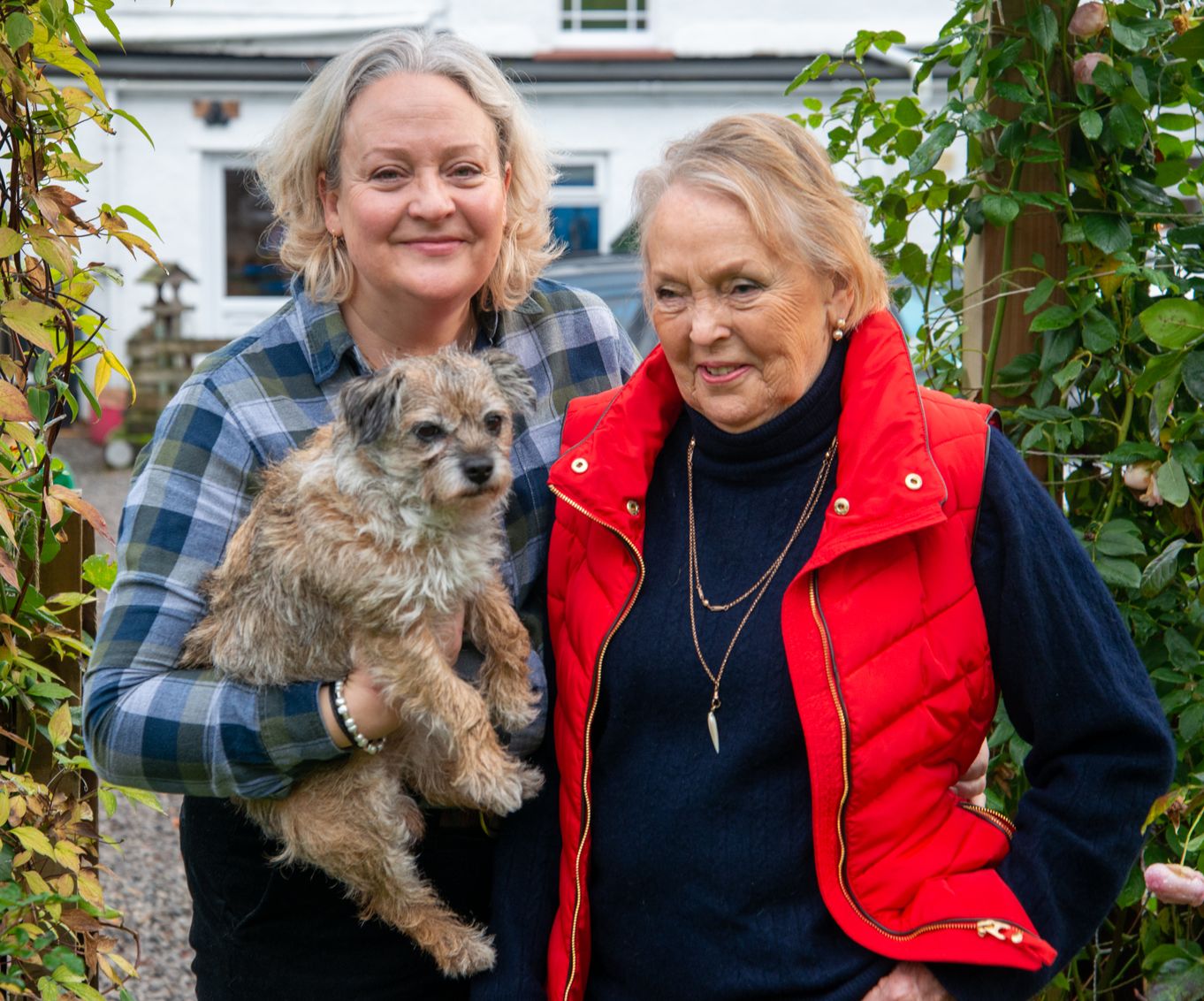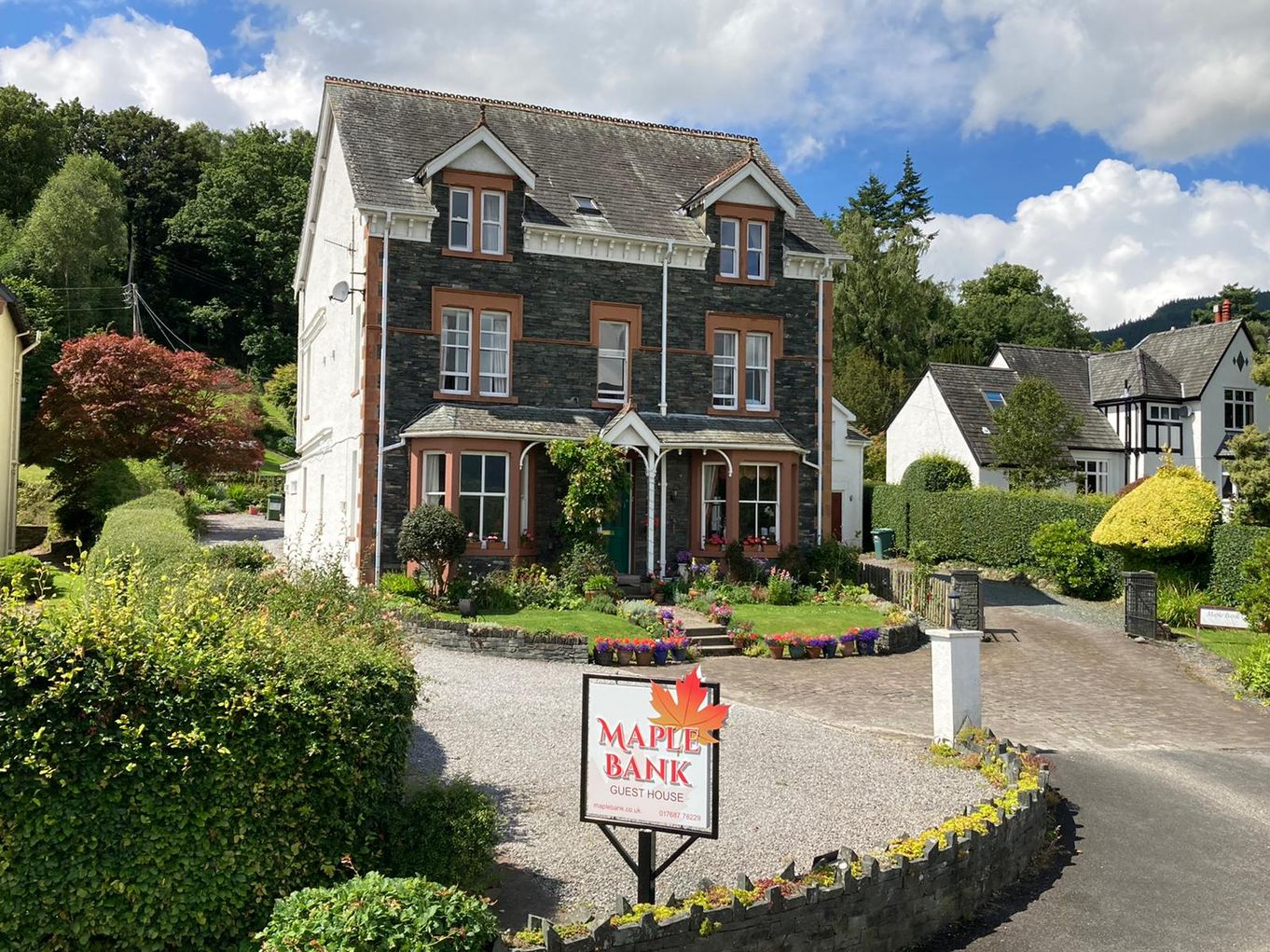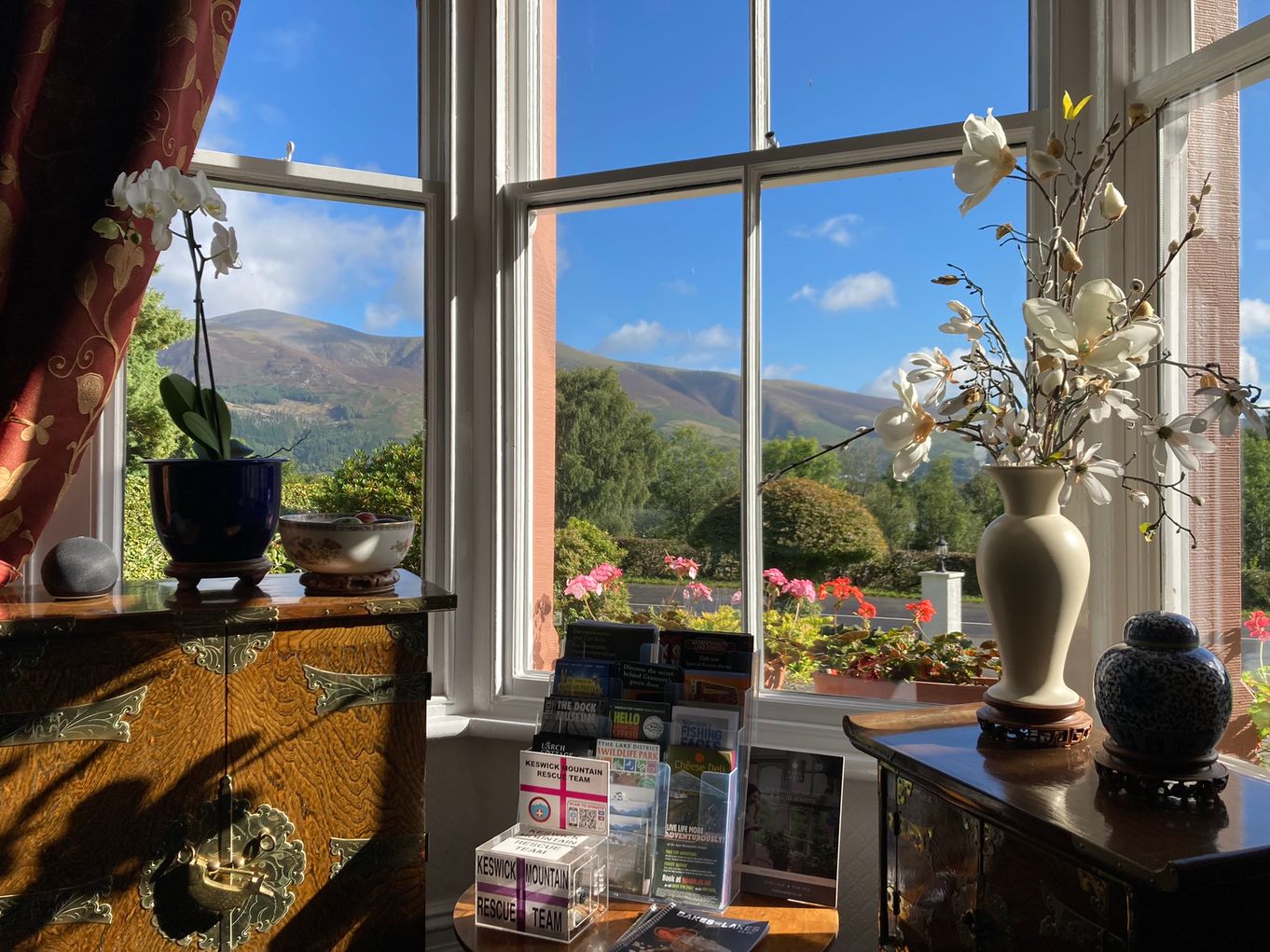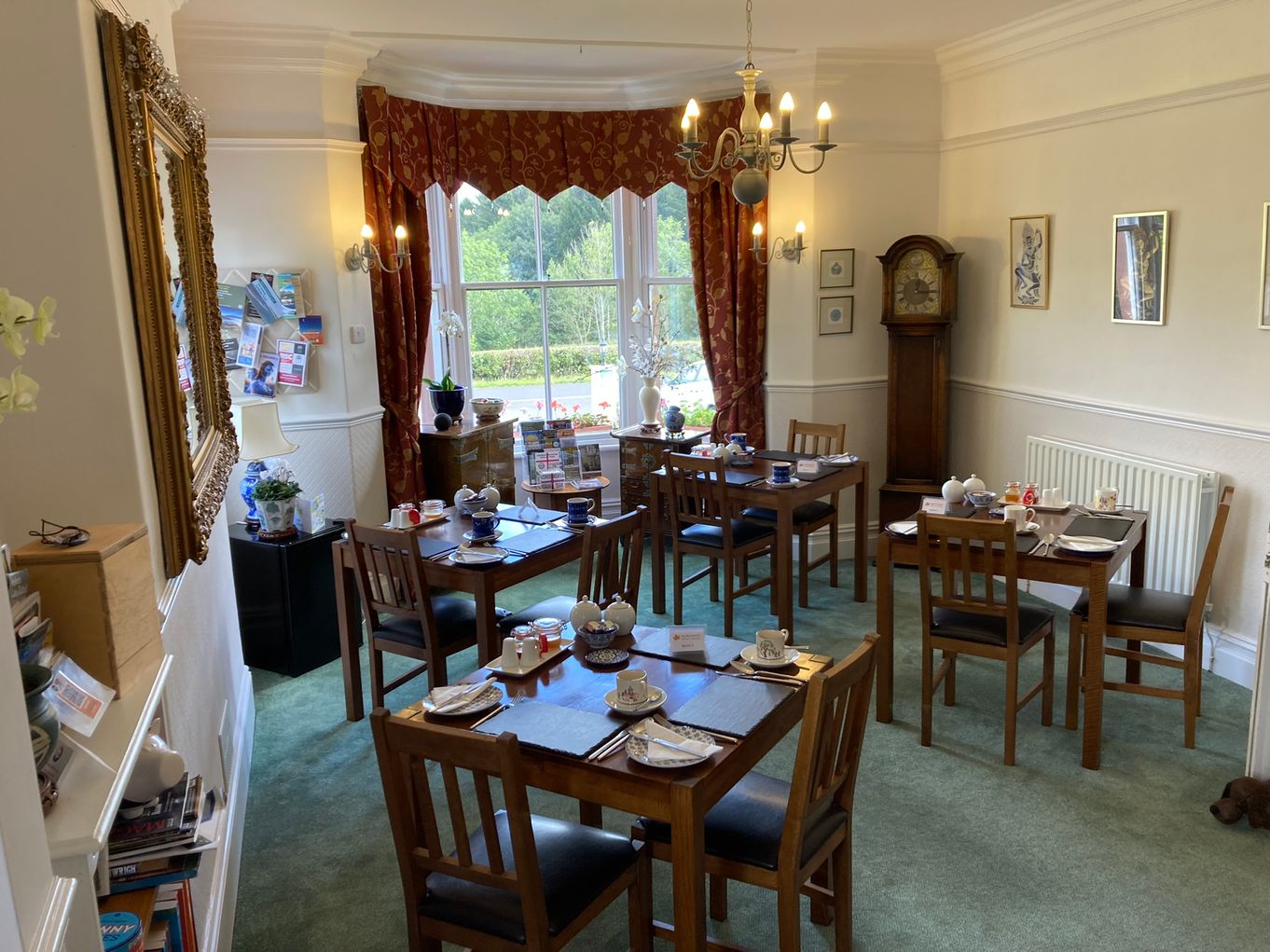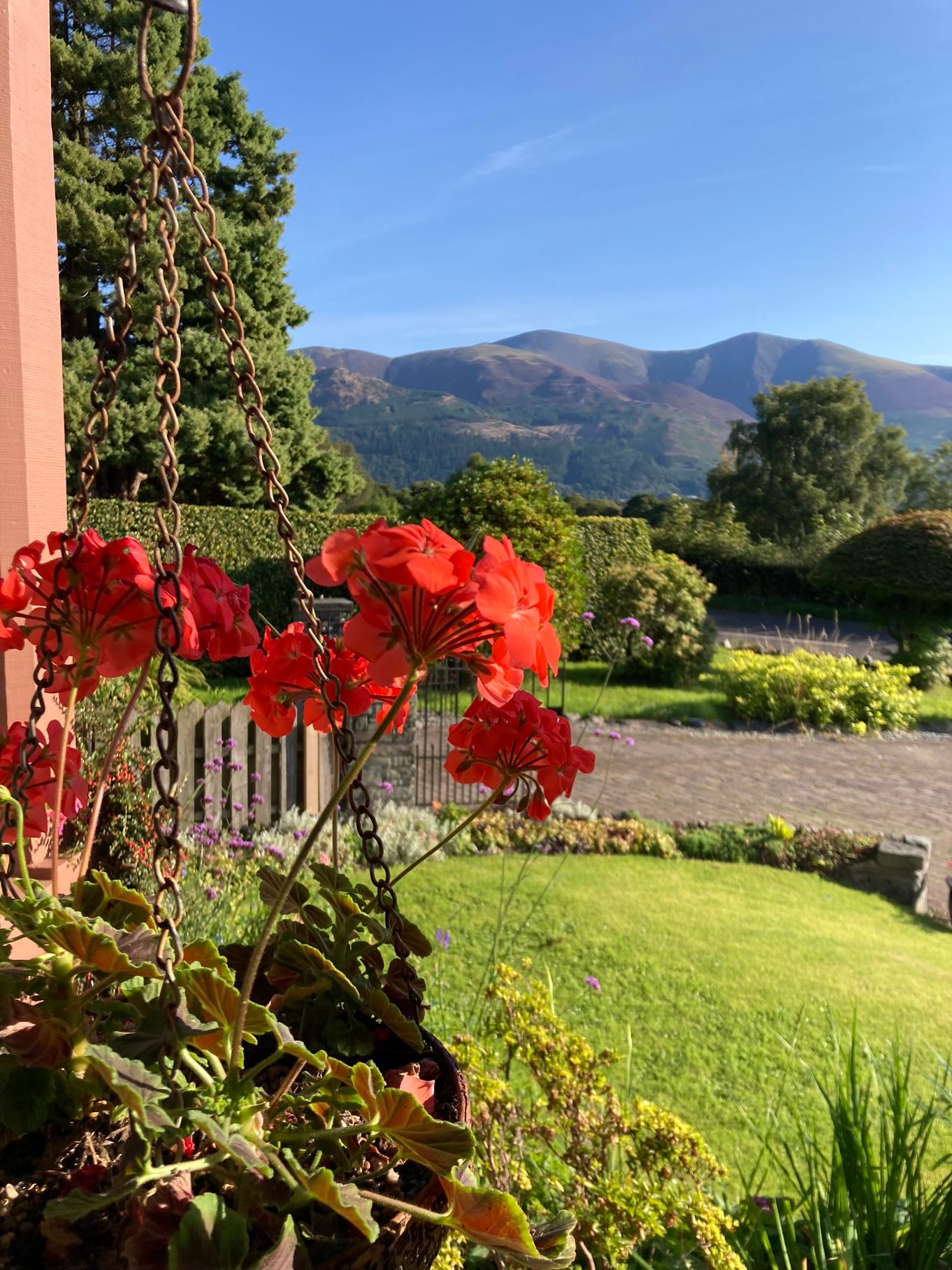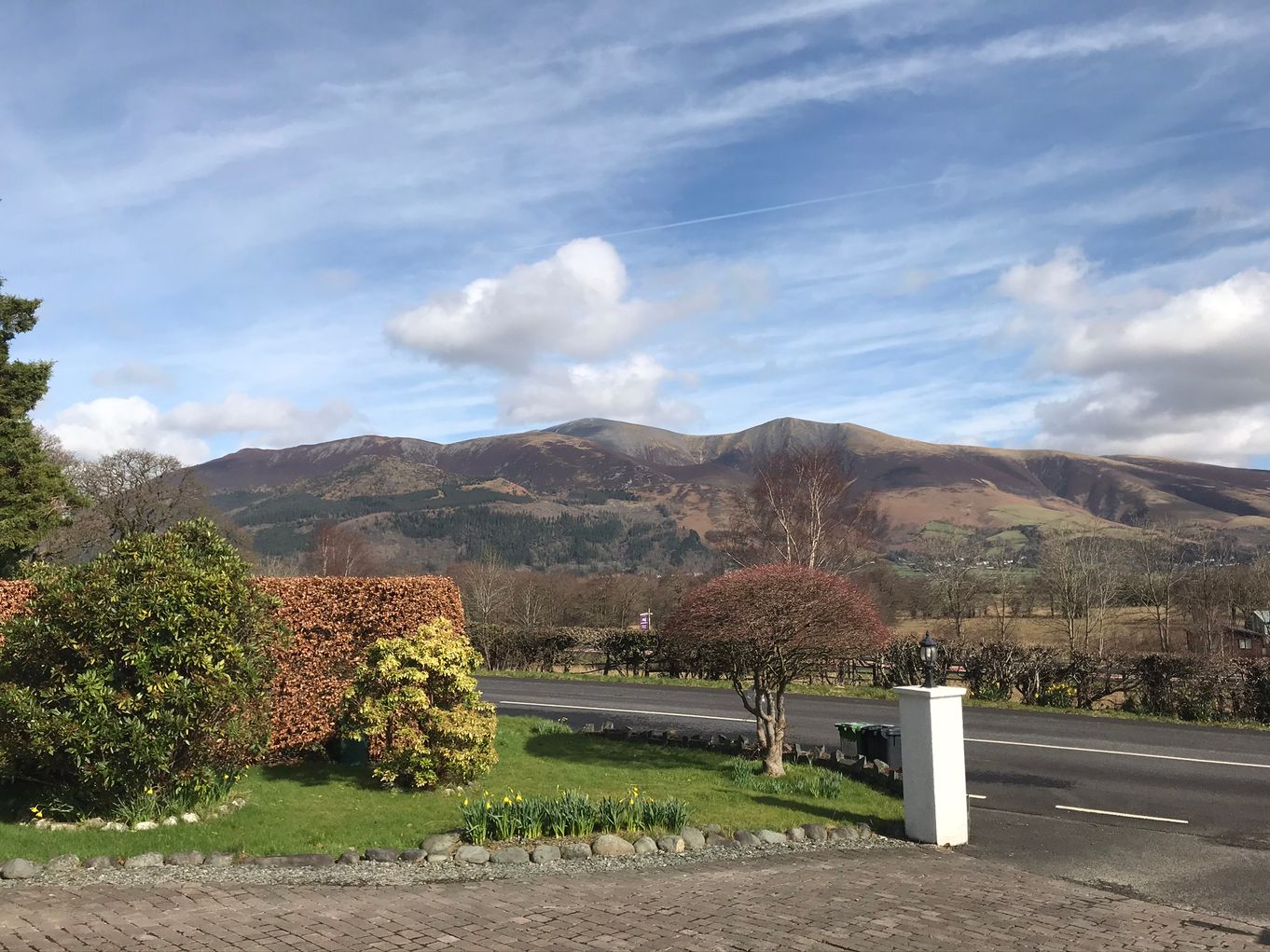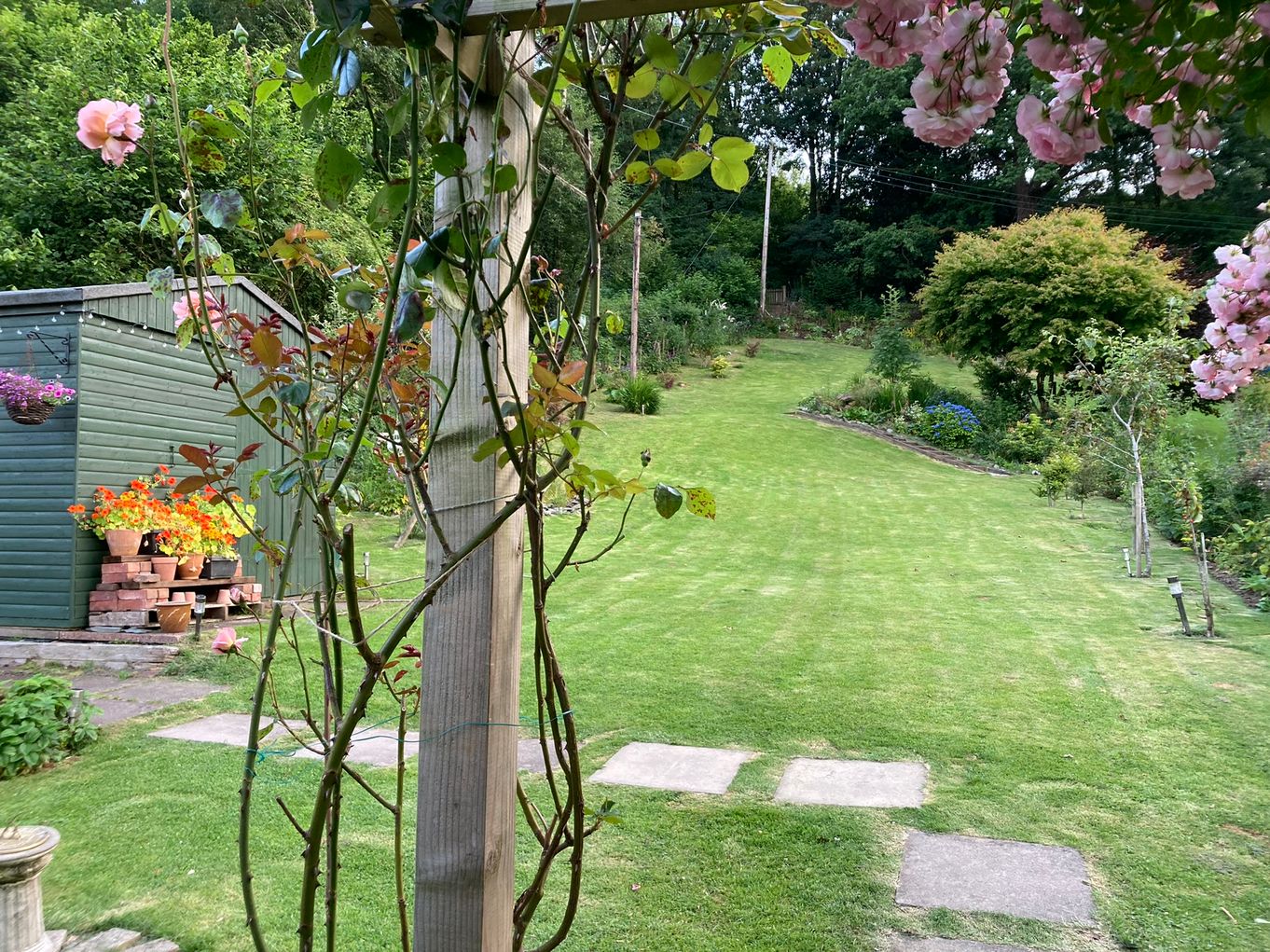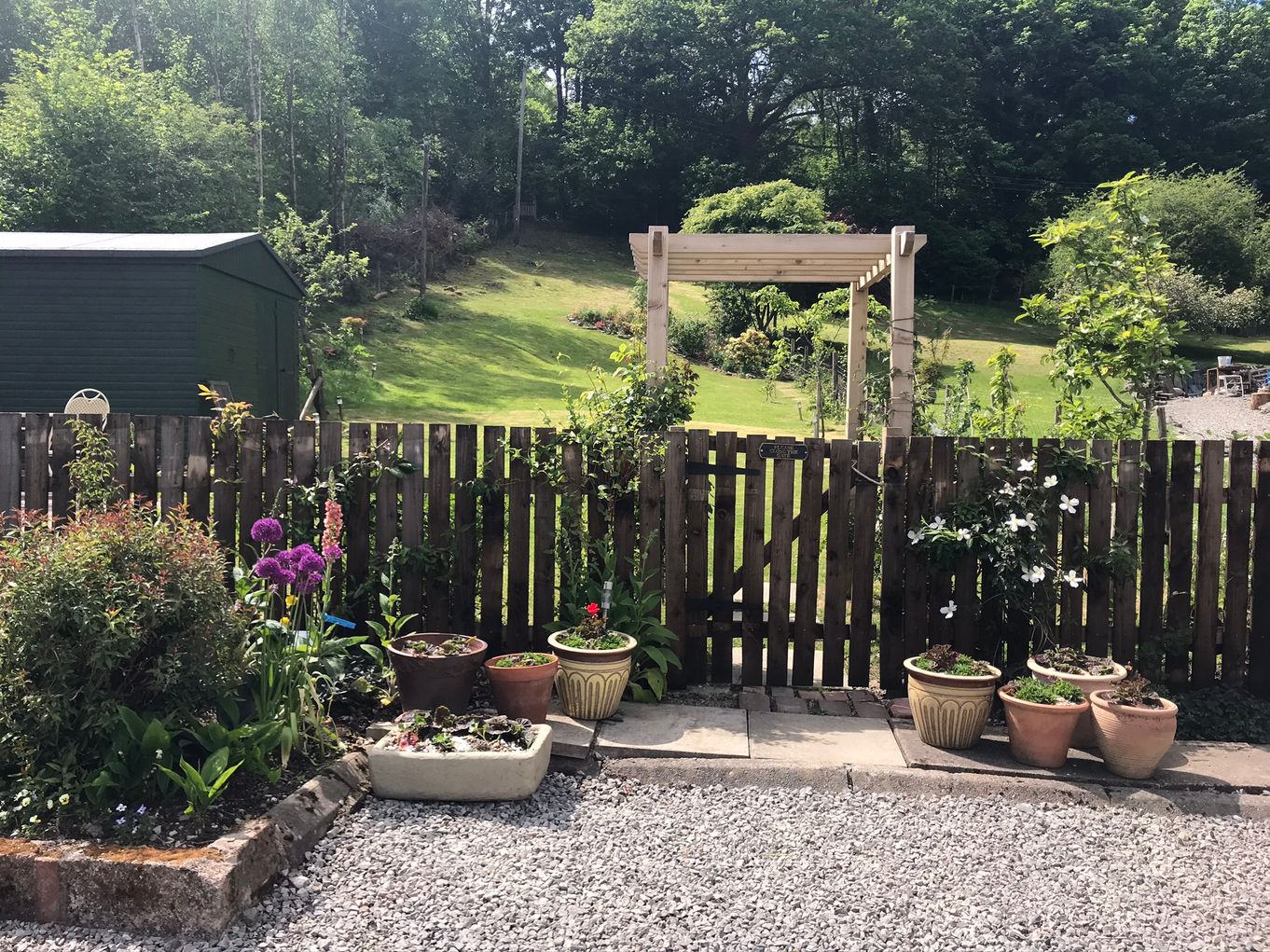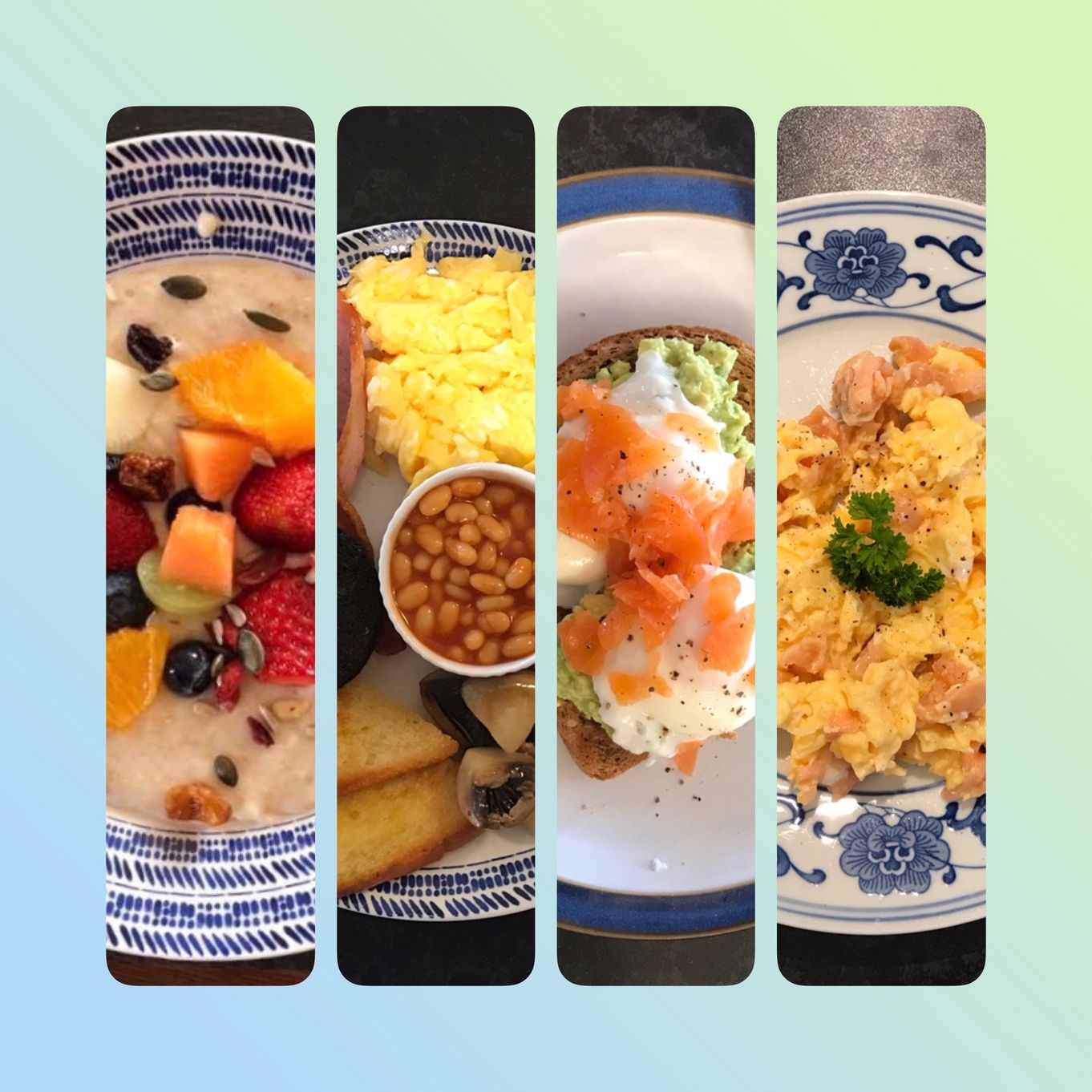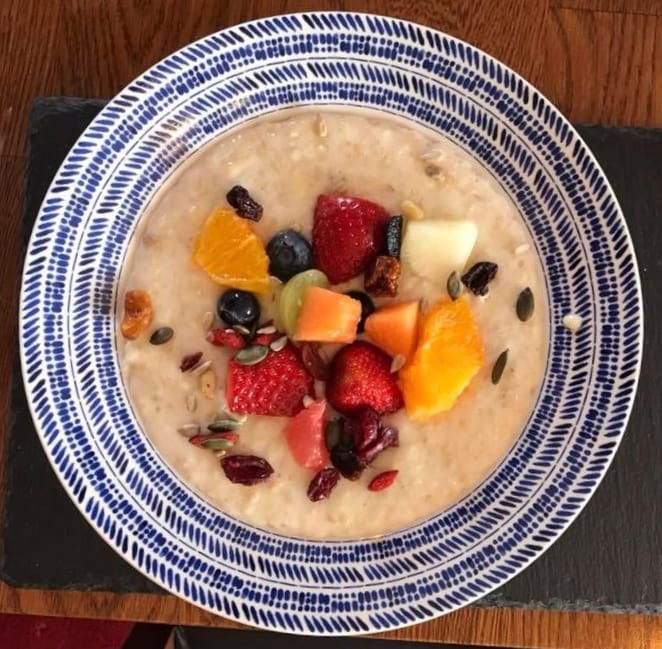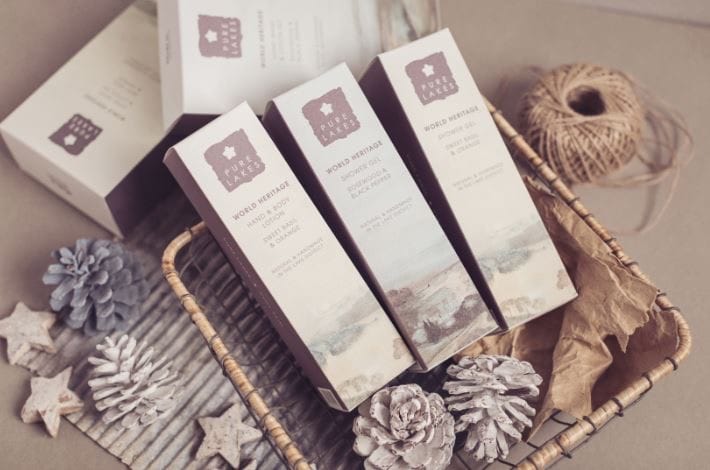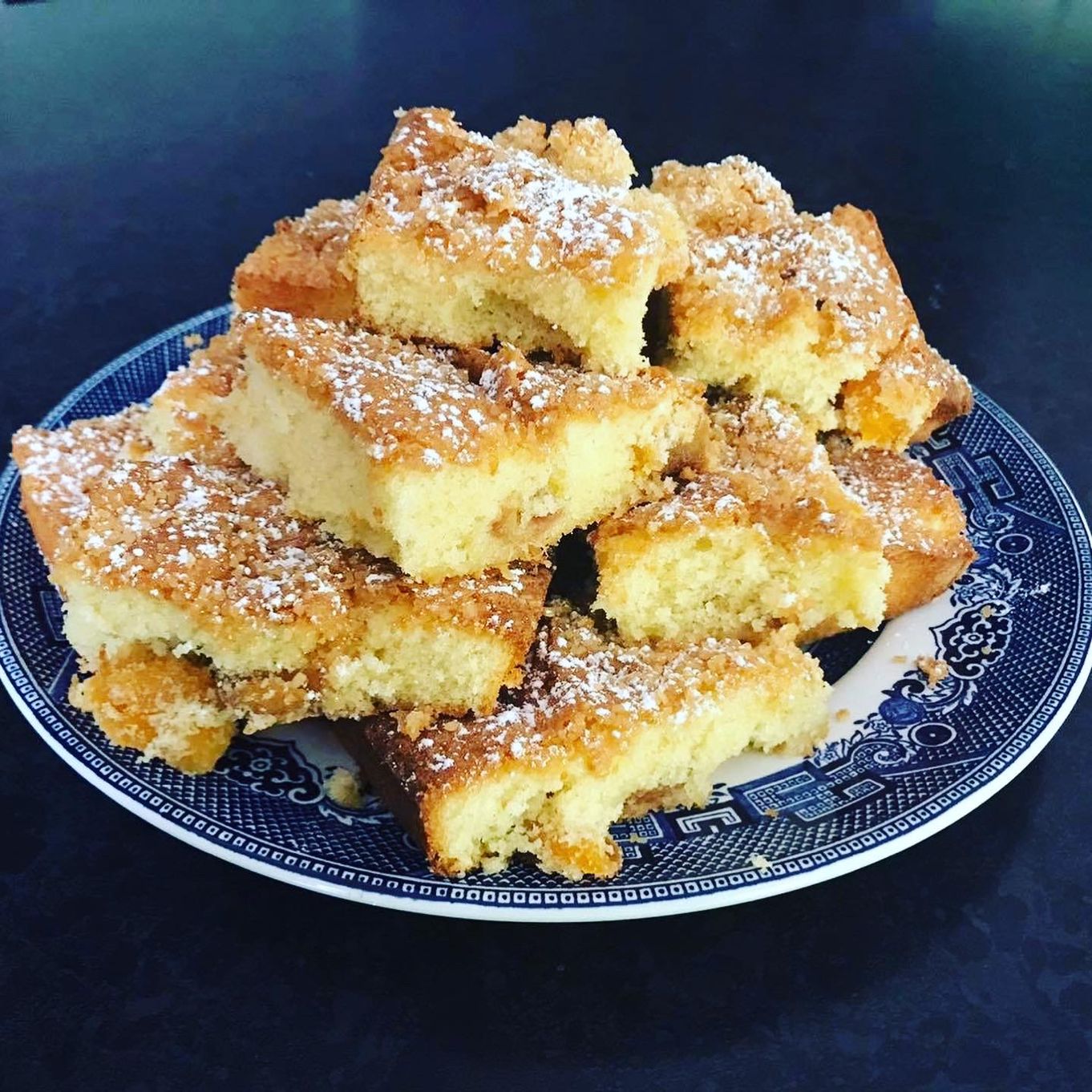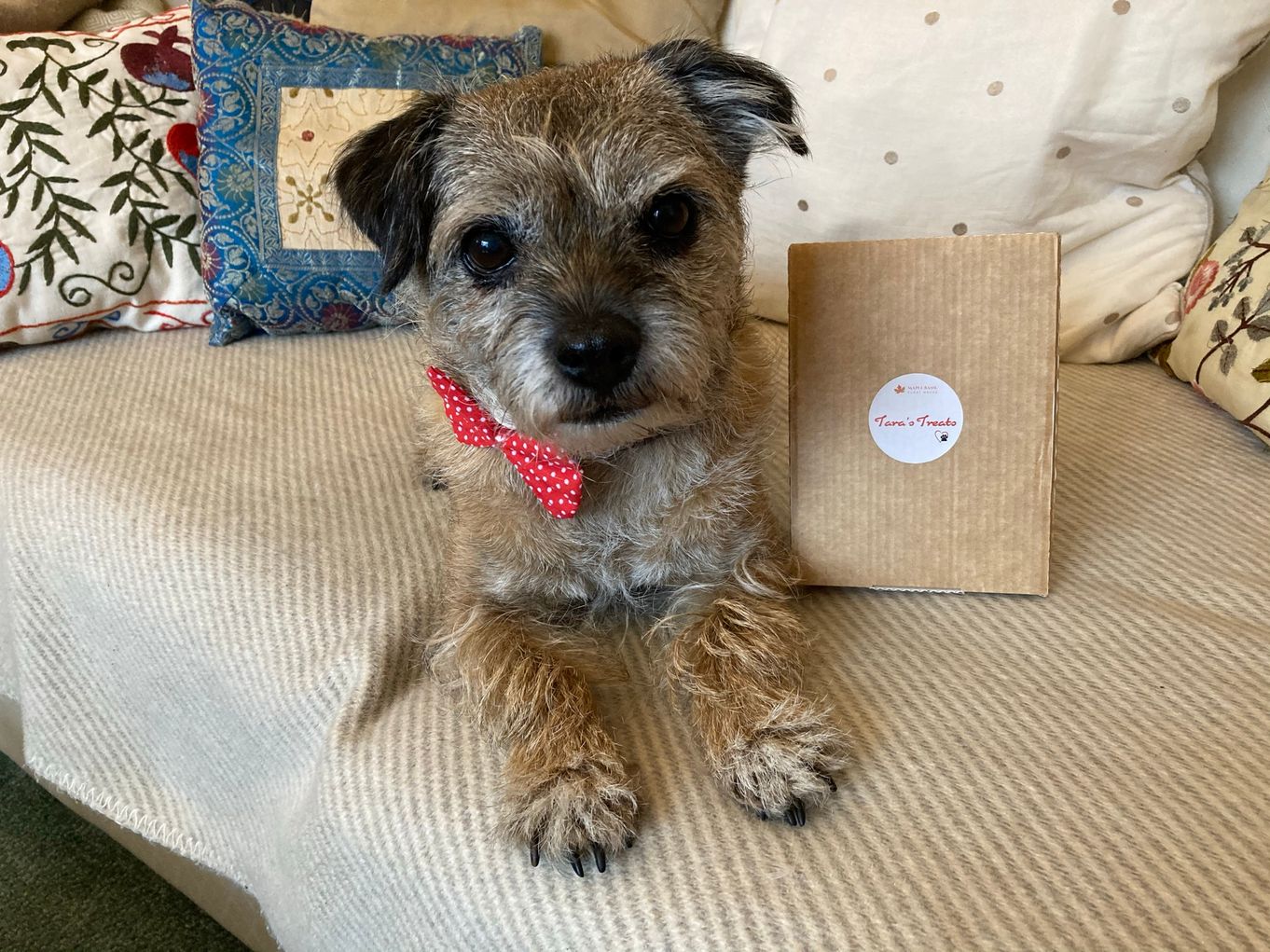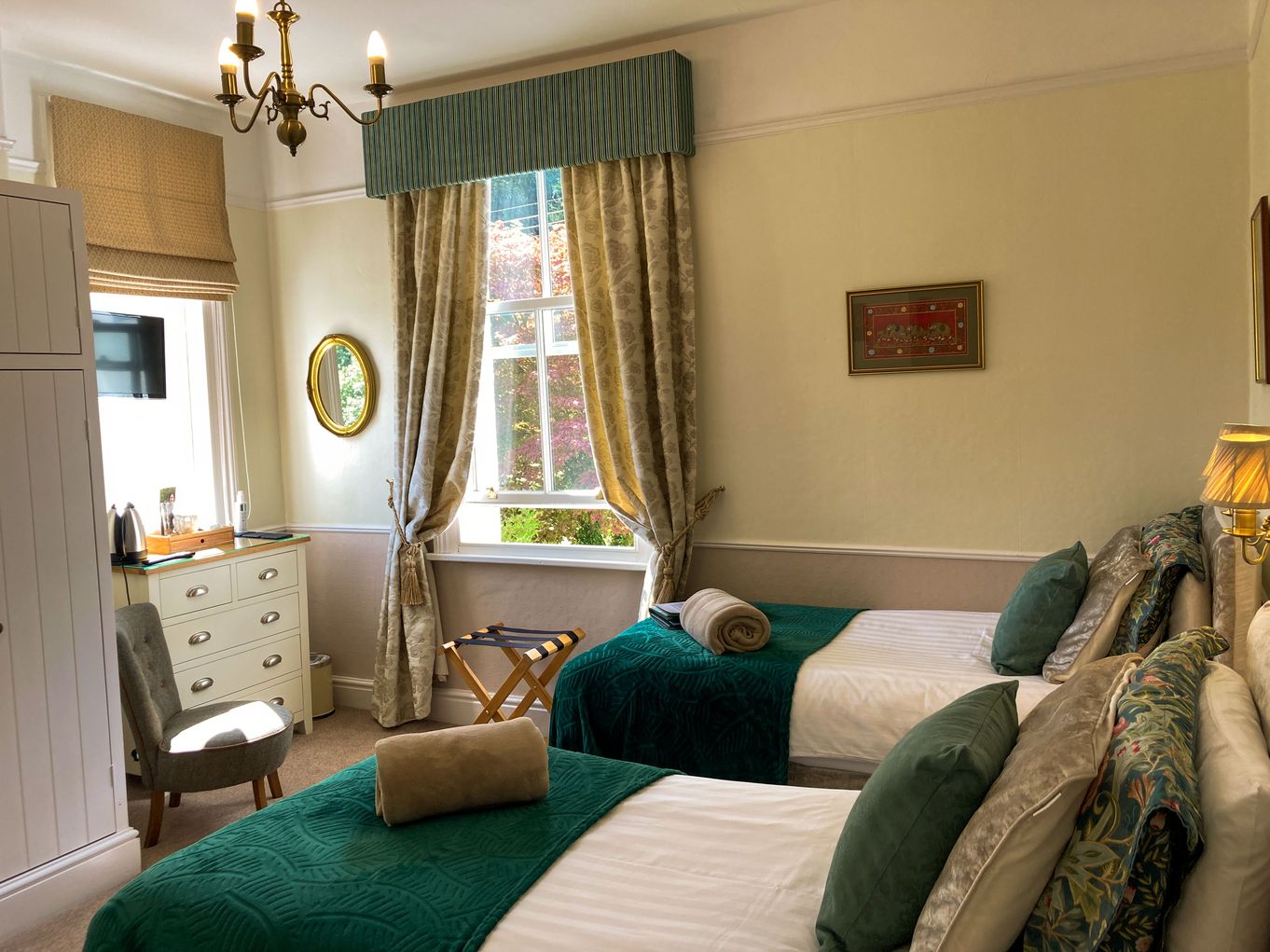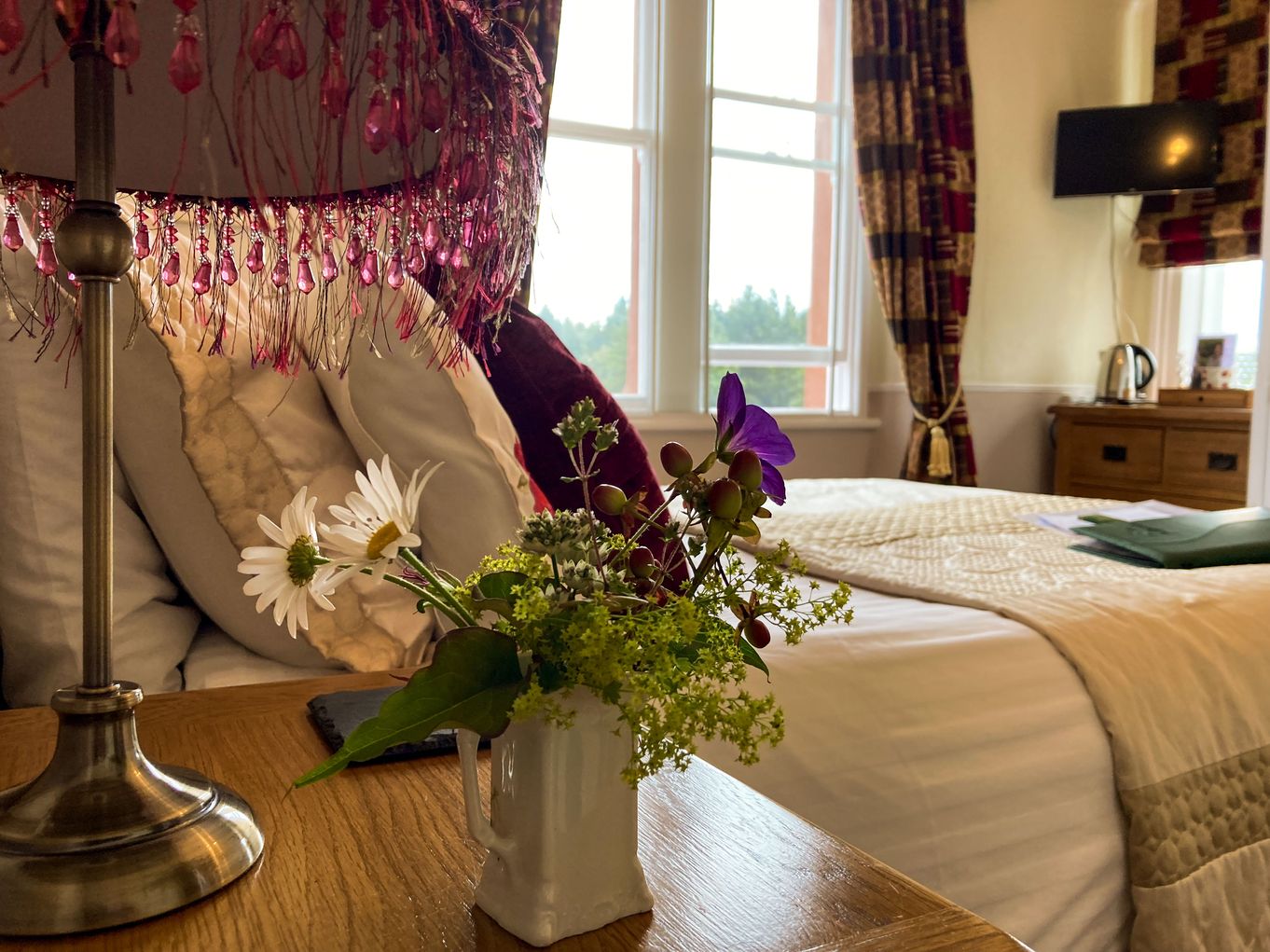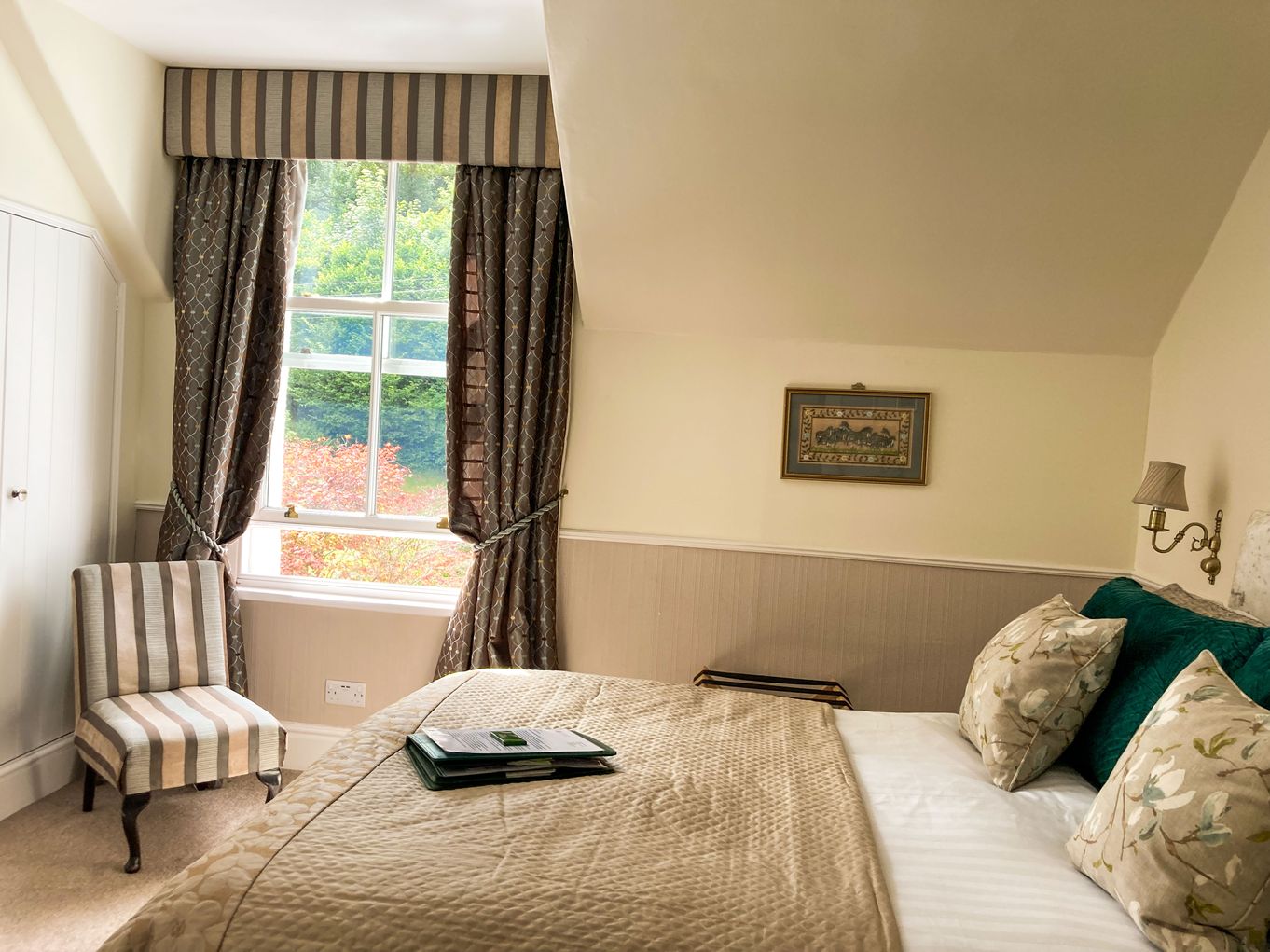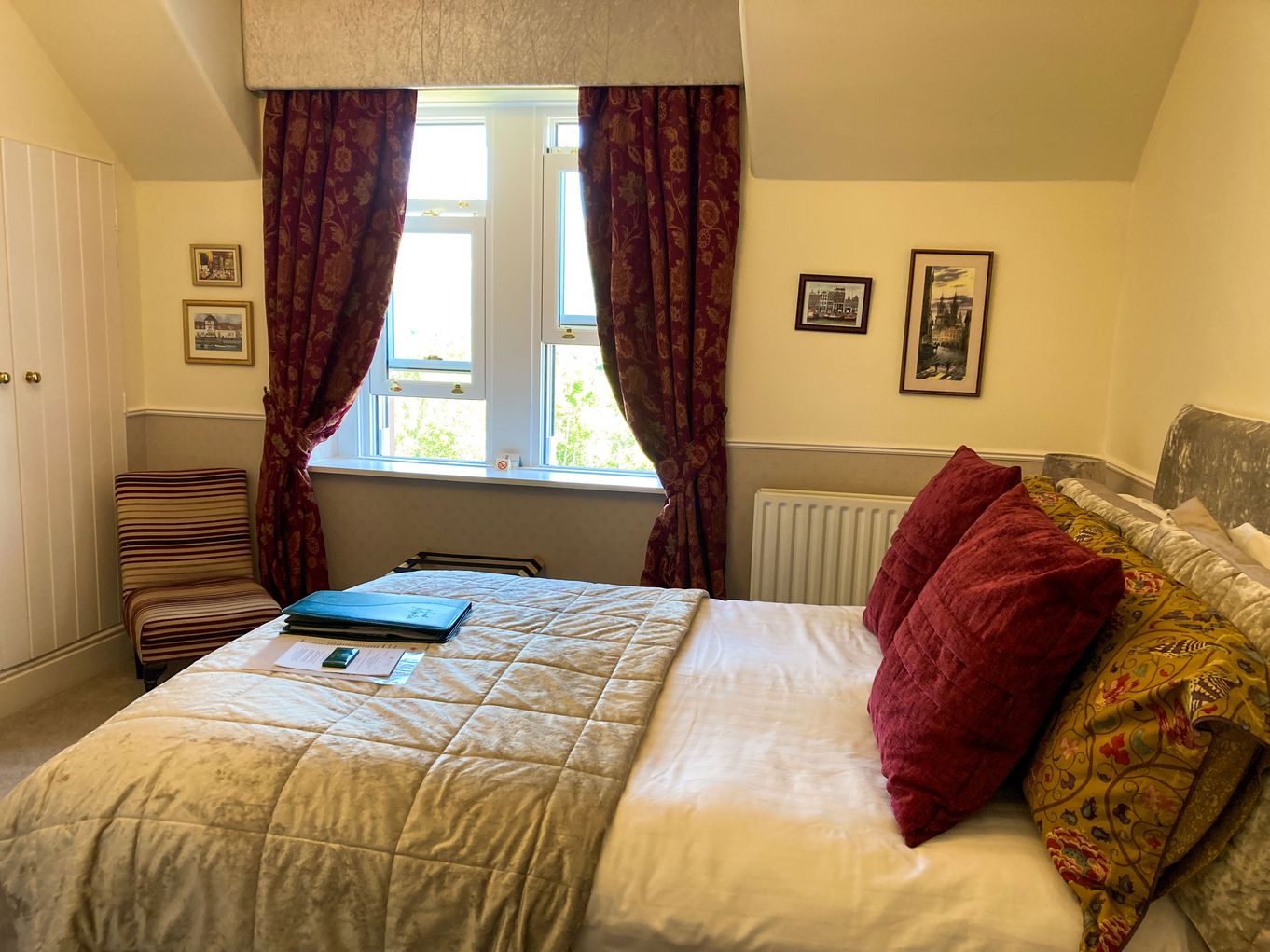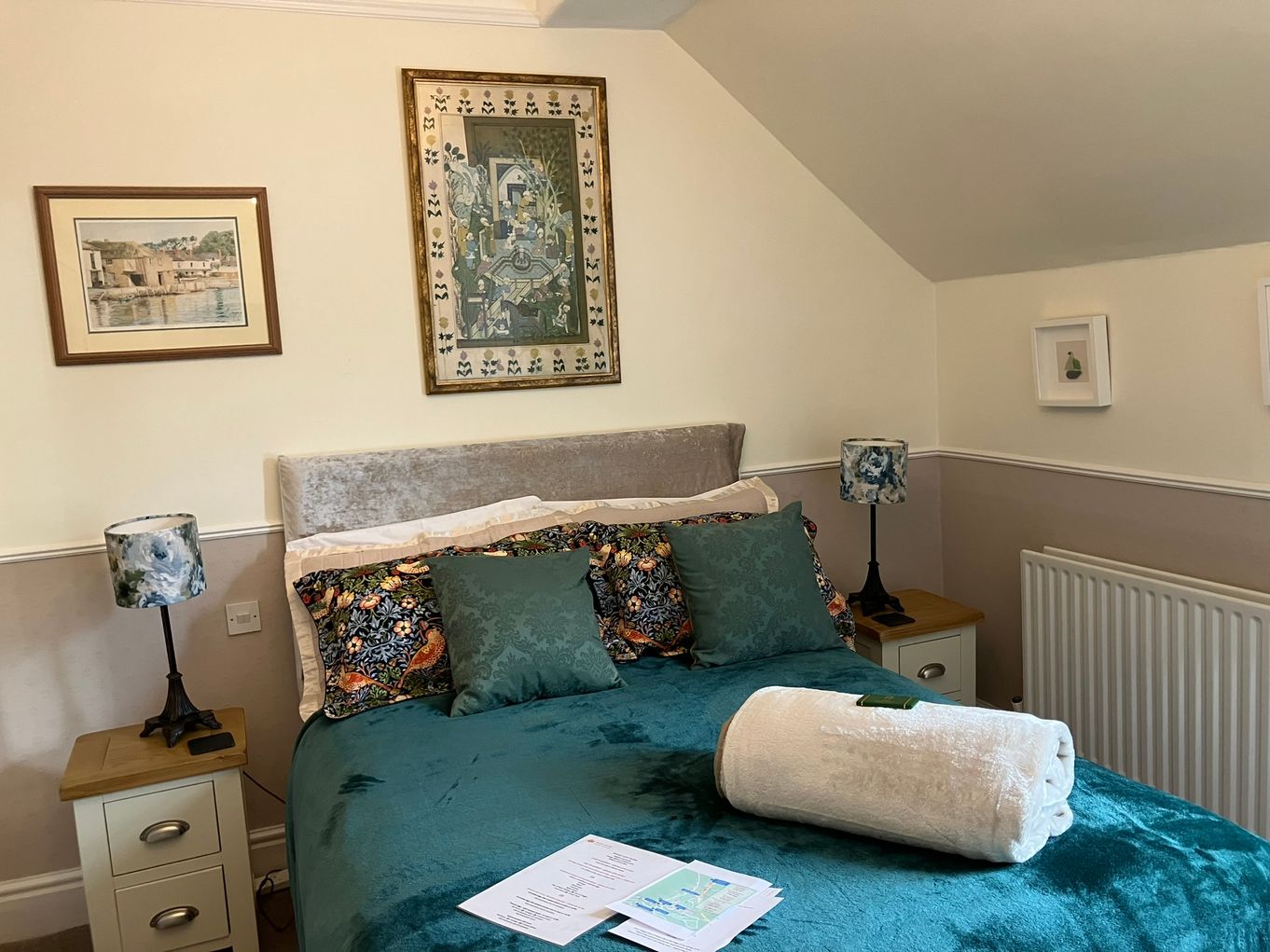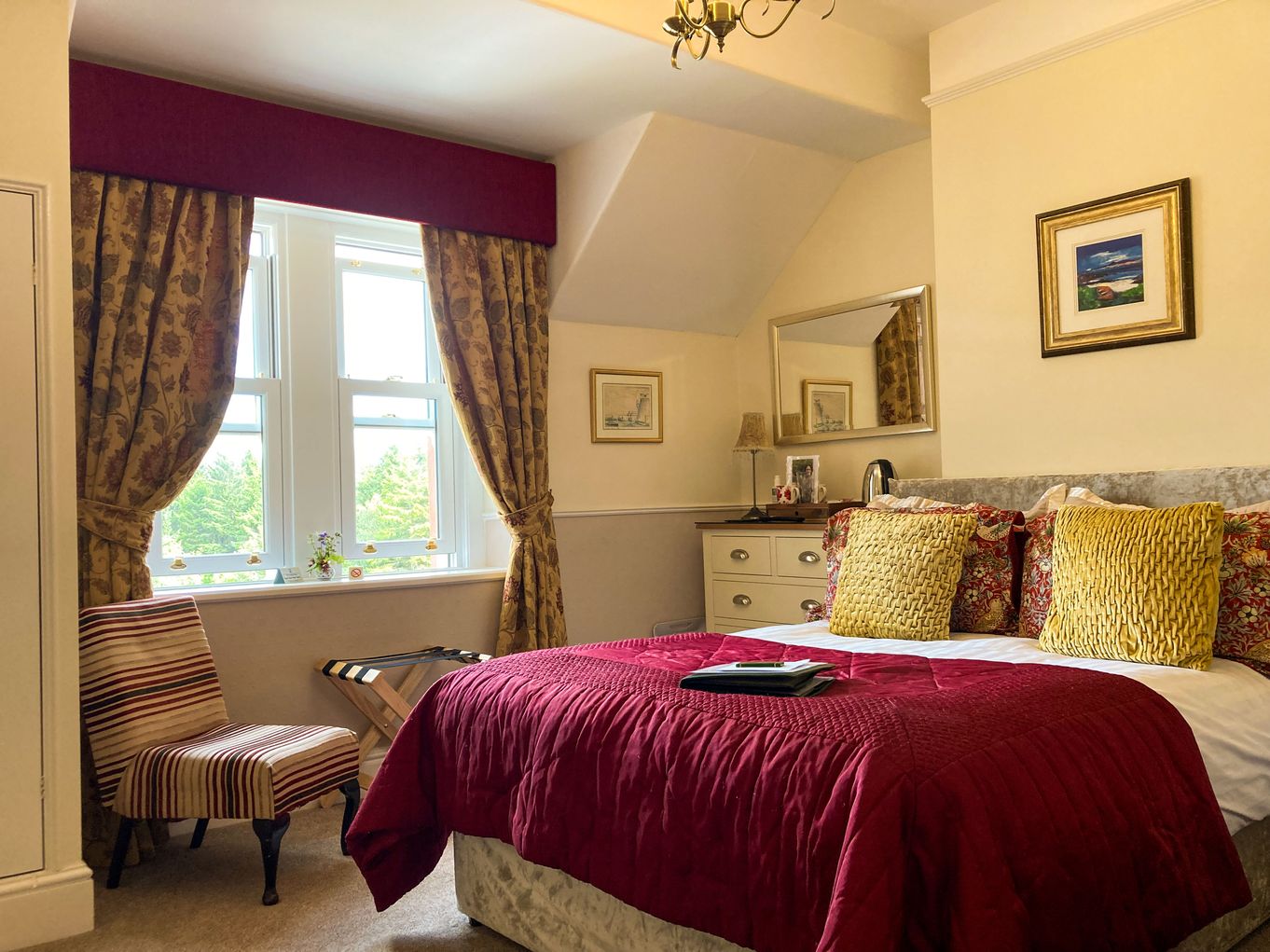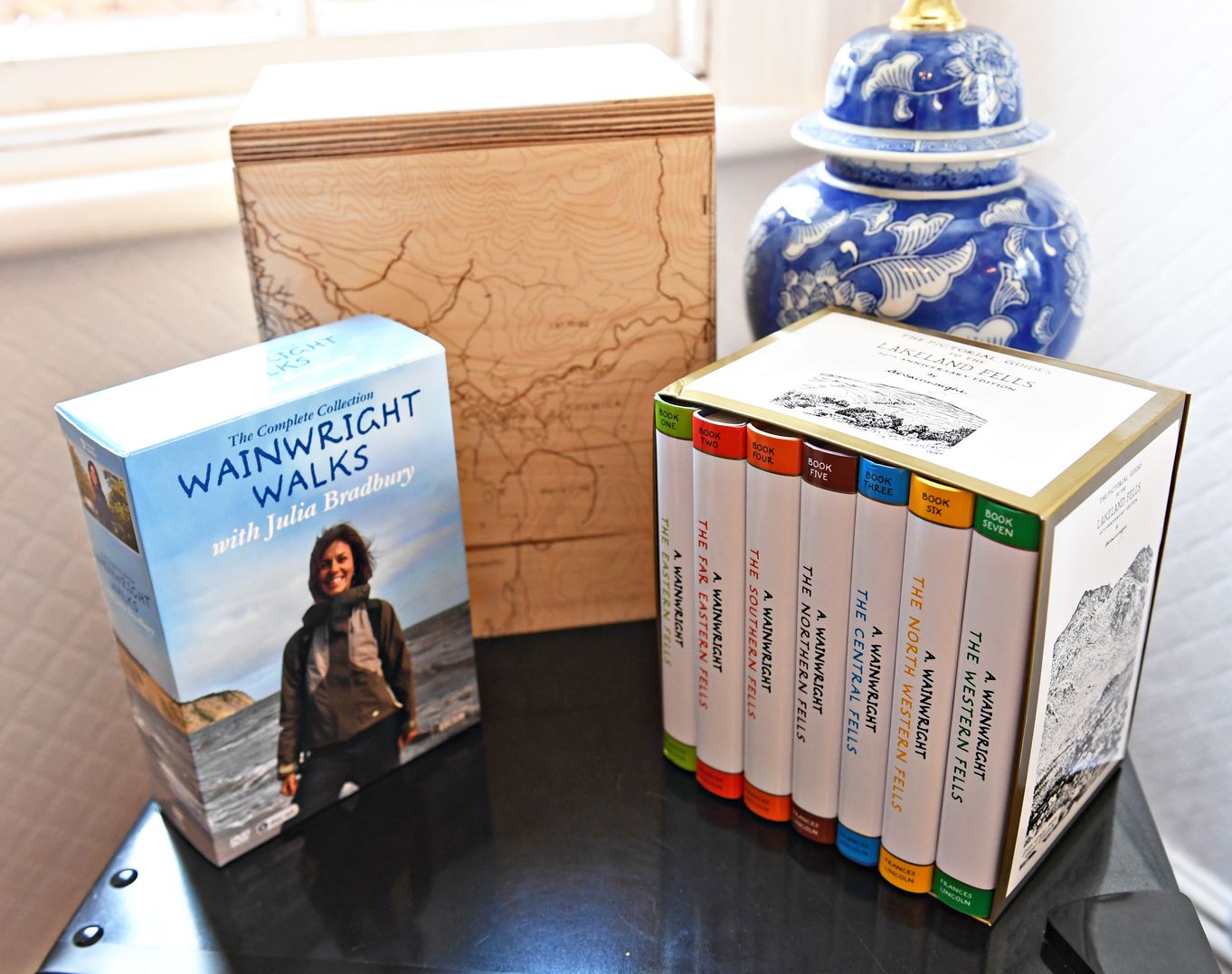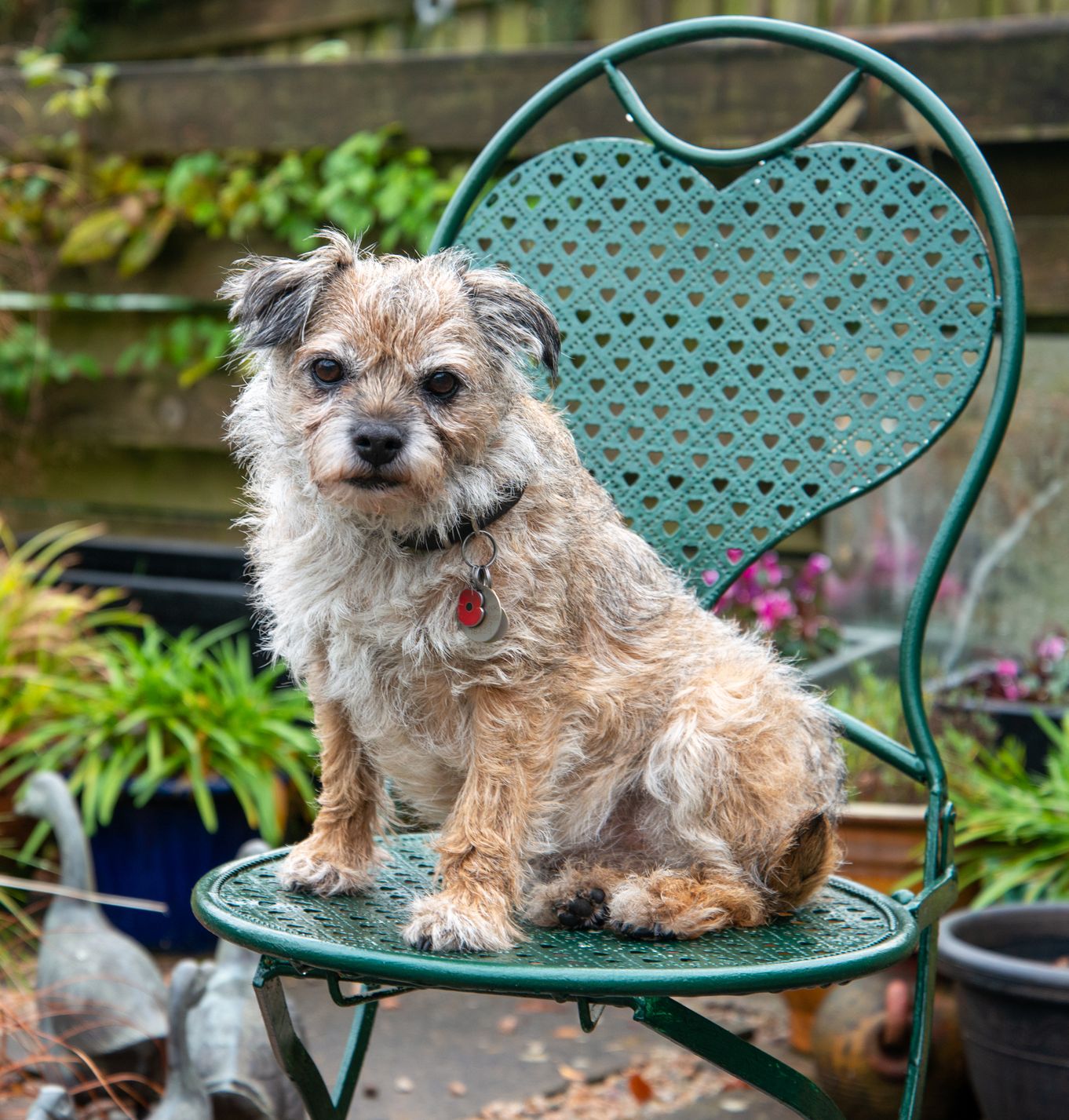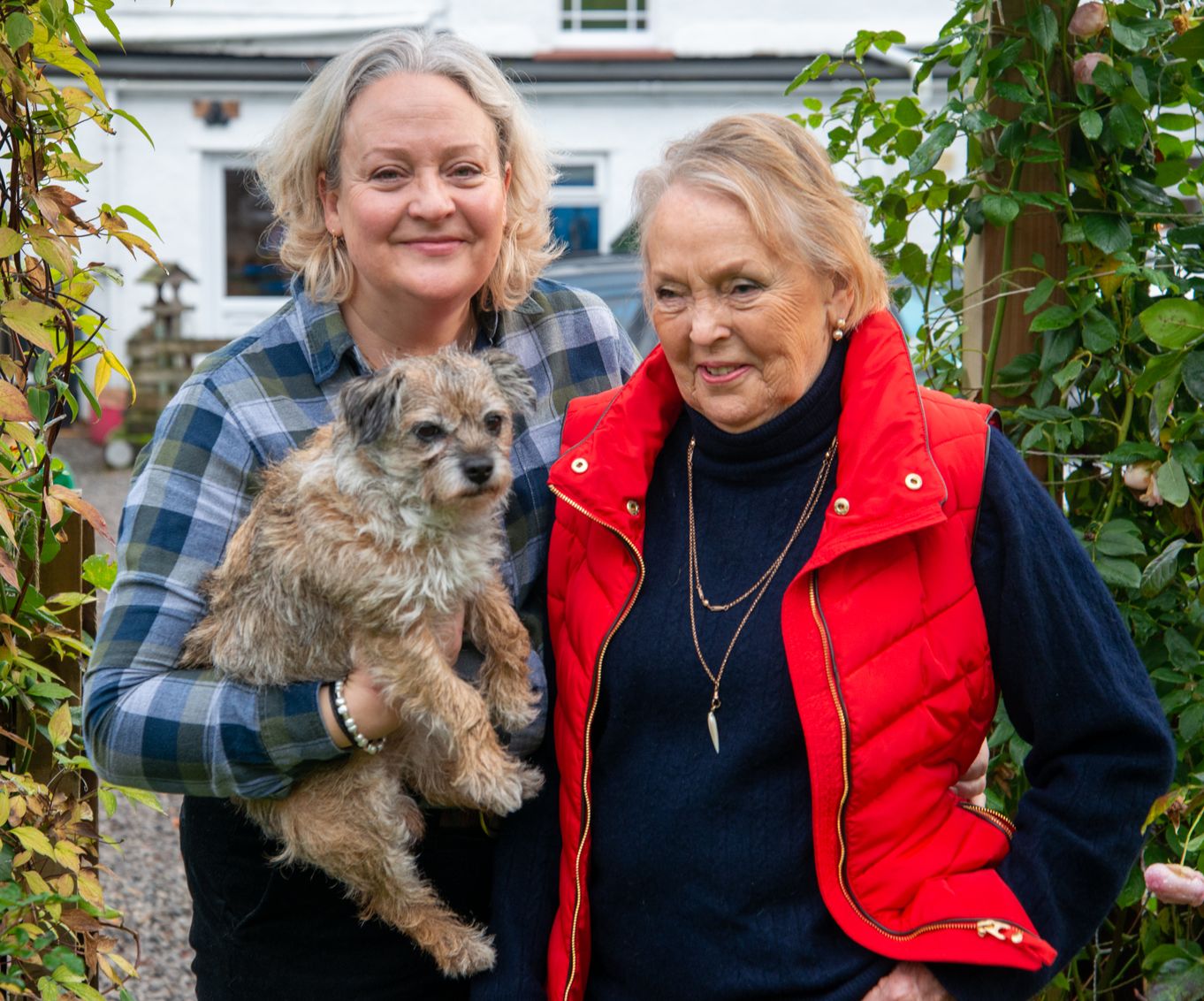 Keswick Tourism Association Charter
Welcome to Maple Bank B&B
Maple Bank is a magnificent detached Edwardian house set in an acre of beautiful gardens in The Lake District, near to the town of Keswick (2.6 miles). This B&B is within a short walking distance to three pubs and country inns in the village of Braithwaite itself, plus a hotel/restaurant, whilst the bus stop to Keswick - a journey of less than 10 mins - is about 2 mins from the front door.
Right in the heart of the Lake District National Park and close to all of its many visitor sites, this dog-friendly bed-and-breakfast is ideally placed for walking, climbing, cycling and water sports, as well as visiting the many excellent attractions for visitors to Cumbria.
This bed-and-breakfast enjoys uninterrupted views across the Derwent valley towards the lofty Skiddaw and the smaller Latrigg, offers free parking and a large enclosed garden.
With so many local walks and hikes to choose from - whether short strolls or longer all day hikes - why not park up, unload all your gear and leave the car for the duration of your stay? With the bus stop about 2 minutes walk from the front door - heading into Keswick, out to Cockermouth and beyond, or off into South Lakes - is an easy day to plan.
ROOMS - Choose from a double, king-size or twin room. All rooms have en-suite shower rooms.
DOG-FRIENDLY - Maple Bank welcomes our four-legged guests, so no need to leave anyone behind. Plenty of room for everyone to have a run around in the fully enclosed garden at the rear of the House. And when you check-in with your furry family member, you will find a welcome box of goodies waiting in your room: Tara's Treats. Each box contains dog shampoo, a roll of bio-degradable pooh-bags, a BedTime Bone from Lakeland Pet Treats, a funky little bow tie - and just because it's holiday-time - and a Maple Bank Holiday Dog-tag. Please check out our 'Dog friendly' page on our website for all the details.
BREAKFAST MENU - For breakfast, we offer:
Freshly prepared fruit salad or Bircher Museli
Selection of yoghurts
Choice of cereals, including porridge, soaked the night before for extra creaminess
Artisan bread from local specialist bread in Cockermouth 'The Coffee Kitchen Bakery'
Award winning Cumbrian butter from 'Winter Tarn Dairy'
Lakes-own produced honey from 'Wild and Fruitful'
Sausages and bacon from Keswick's very own 'Kingfisher'
Fresh farm eggs from Scales Farm, Embleton
A freshly cooked traditional Cumbrian breakfast, cooked to order, or choose from a selection of Morning Specials
You can add a slice of haggis or black pudding to your cooked breakfast or simply choose poached eggs on toast, with or without avocado smash. Scrambled eggs with smoked salmon is a firm favourite. Or why not try our Scrambled eggs with spinach and pine nuts.
We have breakfast options for vegetarian, vegan and gluten-free diets, on separate breakfast menus.
ALLERGENS AND FOOD INTOLERANCES - Please do let us know if you have any dietary requirements, allergies or food intolerances when you book and check in. But please do phone in advance if you wish to check anything first before you book.
Location
Exit M6 at J40 Penrith. Follow the A66 to Keswick/Cockermouth. Continue for 19 miles along the A66. Go past Keswick.
On the left you will see a sign for 'Braithwaite'. DO NOT take this junction but continue a little further along the A66. Ignore the 2nd second junction signposted to 'Braithwaite' (you will see 'The Ruddings' pub just set back from the road as you drive past this junction).
You will drive past a white building on the right hand side of the A66, with tennis courts and football pitches behind it, called 'The Braithwaite Institute'.
Then you will see the next junction on the left hand side of the A66 - the 3rd junction from Keswick - signposted to 'Thornthwaite/Gallery'. Take this junction.
As you turn into the junction the road bends round to the right and you will see Maple Bank Guest House on the left. The sign can be seen at this point from the junction. Go through the gateway marked by two white pillars.
There are a total of six parking spaces. Two parking spaces are at the front of the house, immediately to the left. A gravel driveway up the left hand side of the house takes you the car park at the rear, with a further four parking spaces. Overflow parking is available on the road in front of the House, where we park.
Your enquiry will be sent directly to Maple Bank Guest House. Please fill in as much detail as you can.
Sorry, something went wrong.
Thank you. Your message has been sent!