Our Guide To Fell Walking: How To Stay Safe On The Fells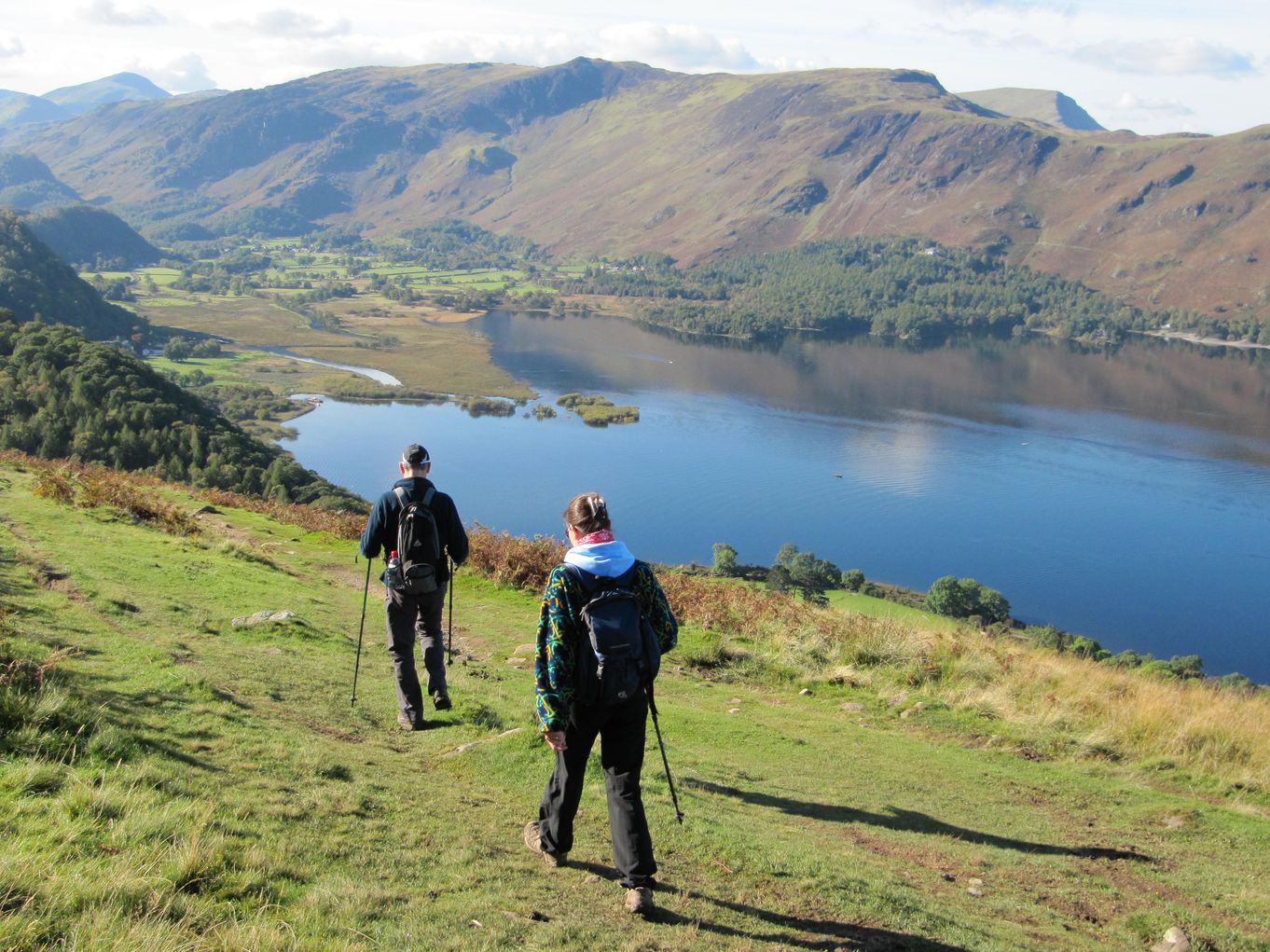 Here in Keswick, we're lucky to be surrounded by the stunning scenery of the Lake District, making Keswick an ideal destination for people who enjoy walking and hiking.
There are some fantastic fell walks around Keswick which will give you the true Lake District experience - but it's important to be safe when walking on the fells.
From making sure you're prepared for changing weather conditions, to what you should bring with you, we've put together a guide to fell walking which will give you some pointers on keeping safe while you explore the fells surrounding Keswick.
What to Wear:
Wear suitable clothing that will keep you warm and dry in all weather conditions: getting cold and wet whilst walking on the fells can lead to hypothermia, which can be very dangerous and potentially fatal. Suitable footwear, such as hiking boots, will prevent you from hurting your feet on the uneven ground, and offer support which should prevent common injuries such as a twisted or sprained ankle.
Wearing a few layers is a good idea as you can always add or remove a layer if you start to feel too hot or too cold whilst you're walking. You should always take a waterproof jacket and trousers, as these items of clothing will not only protect you from the wind and rain, but also stop you from getting cold. Choose a warm mid-layer as well, such as a fleece or sweatshirt.
In cold weather, take a hat and gloves with you: gloves are especially important as they'll keep your hands warm, so you'll still be able to hold your map or compass. In the summer, wear a cap or a hat with a brim to keep you cool and protect your face and eyes from the sun.
If you don't have the right gear to bring with you on holiday don't worry. We have a wide range of outdoor shops in Keswick with experts on hand to guide you in what you will need.
What to Bring:
It's important to stay hydrated, so bring enough water to last you all day - there might not be anywhere on your route to refill your water bottle. If you're going to be out on the fells for a long period of time, you should also bring some food, not only to stop you from getting hungry, but also to keep your energy levels up. You might want to have a main meal such as a sandwich, as well as a few smaller things to snack on throughout the day; cereal bars, bananas, and chocolate are all good snacks for keeping your energy up.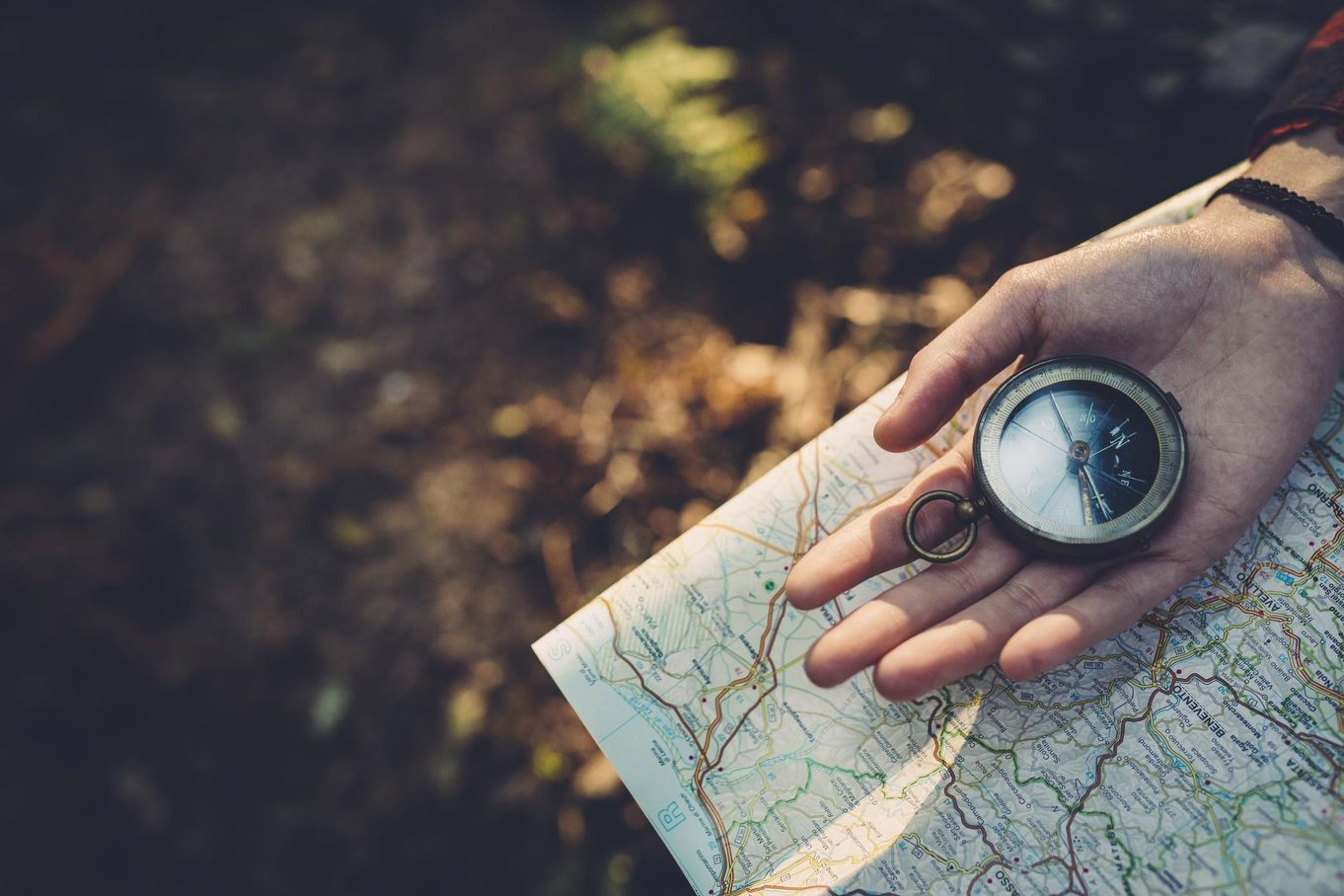 Always make sure you have a map of the area with you when walking on the fells, as well as a compass. If you rely on a digital map or compass on your phone and the battery goes flat, or your phone becomes lost or damaged, you might find yourself getting lost, so it's best to have a real map and compass with you. In the event that you find yourself on the fells during bad weather, such as snow or thick fog, having a map and compass will help you to safely find your way back.
You might find walking poles useful is you often suffer from aching knees or a bad back after walking. Using walking poles helps to reduce stress on your knees, as a portion of your body weight is taken by your arms, instead of all of your weight being taken by your legs. If you suffer with back pain when walking, then walking poles might also help your posture. They can also help you to navigate uneven terrain.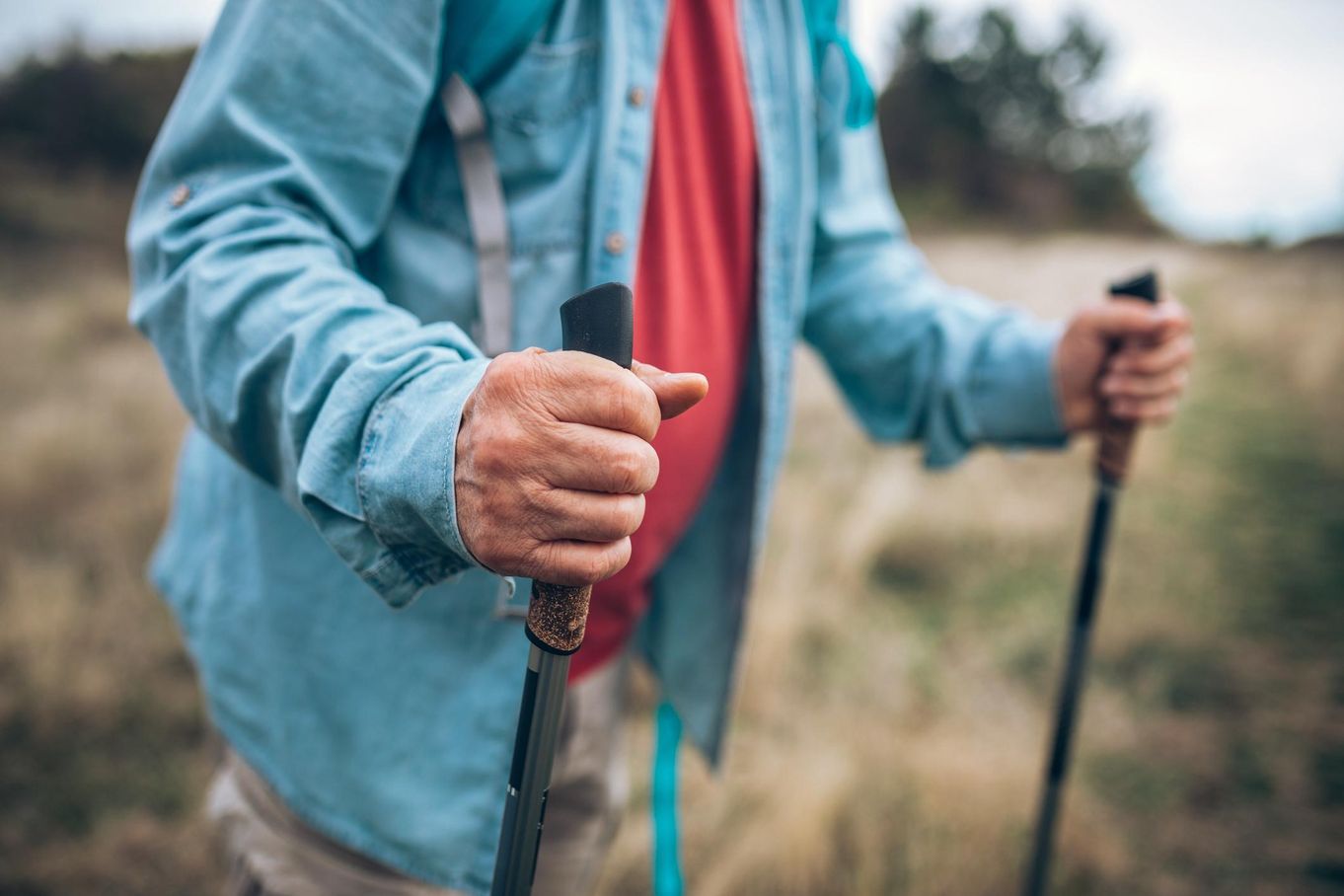 It's always a good idea to bring a torch with you when walking on the fells, even in the summer. If the weather conditions change or it gets dark unexpectedly, having a torch with you will help you to find your way back safely.
You should make sure to bring a first aid kit with you when walking on the fells. Hopefully you won't need it, but in the event of you or a member of your party becoming injured, it's best to have a few items with you which could help, such as plasters, bandages, painkillers, and antiseptic wipes.
If you're going on quite a difficult hike, or planning on camping overnight on the fells, a survival bag could come in very useful. Survival bags are used in the event of a walking party becoming lost or in need of aid: if you have to call for help and are waiting to be rescued, a survival bag will protect you from the elements and keep you warm, preventing hypothermia. There are different types of survival bags ranging from lightweight summer-appropriate bags to heavy duty survival bags, which can be used in blizzard conditions.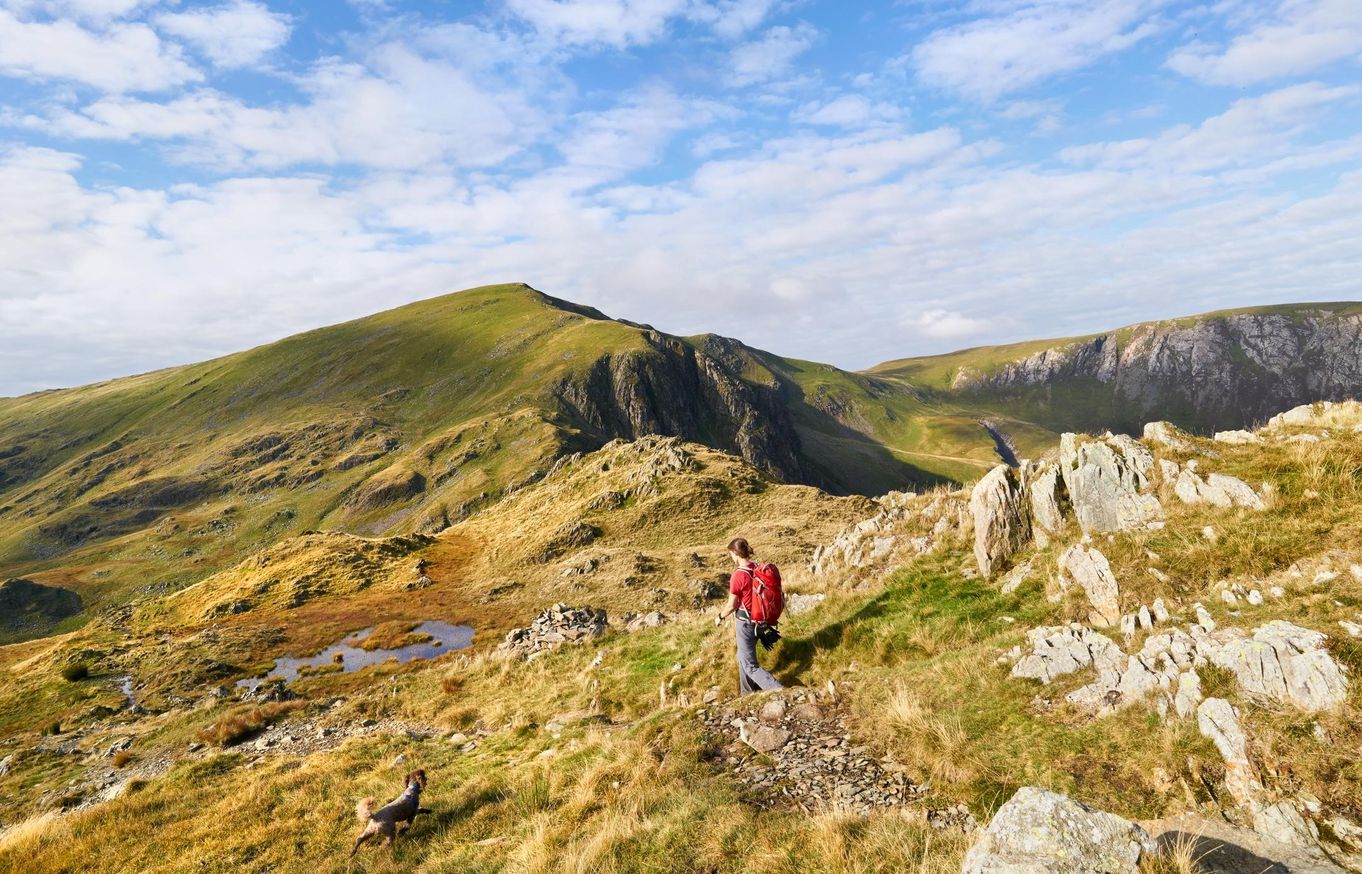 What to Consider:
Check the weather before you set off and make sure you have everything you need for the conditions, such as hats, gloves etc. in the winter, and sunglasses or sunscreen in the summer. If the weather conditions are poor, for example if snow, fog or heavy rain are expected, it might be best to reschedule your fell walk for another day.
Be aware of hazards such as steep ground, bogs, or weather conditions which might affect your route (e.g. flooding).
Check that the walking route is within your skill level, and the skill level of others in your group: whilst you might enjoy a more challenging walk, not everyone in your party might have the same physical ability as you. Some routes may not be suitable for younger children or elderly members of your group.
Plan your route beforehand. There are plenty of walking trails available online or at tourist information points across the Lake District, which will show you exactly which route to take. You should always take a map with you when walking on the fells, so that you know exactly where you are at all times. It's also a good idea to let someone know where you're going, and what time you expect to be back.
George Fisher Walk Plan
Hotel & guesthouse visitors can fill in a George Fisher Walk Plan form and have peace of mind that their intentions are known and the accommodation provider will know what time to expect them back. The completed Walk Plans can be returned to George Fisher in Keswick; there is a free draw once a quarter the draw winners will receive George Fisher Gift Vouchers (£50 for both the walker AND the accommodation provider)