Did you know Keswick has three parkruns?
What is parkrun? parkrun is the ultimate family friendly, inclusive event. It is a free, community event where you can walk, jog, run, volunteer or spectate. parkrun is 5k and takes place every Saturday morning. Junior parkrun is 2k, dedicated to 4-14 year olds and their families, every Sunday morning. A positive, welcoming and inclusive event, there is no time limit and no one finishes last. Everyone is welcome to come along.
What does it cost? Its free! However you need to register before your first parkun here, then just turn up with your barcode at any of the parkruns across the country.
What makes parkruns here special is their stunning location. As you run through Keswick or Whinlatter, you'll be surrounded by the dramatic scenery of the Lake District, with the iconic fells rising up in the distance. It's a truly breathtaking setting for a run, jog or walk, and one that you won't forget in a hurry.
Another great thing about the parkrun is the sense of community that it fosters. Each week, people from all over the local area and beyond come together to take part in the event. Whether you're a seasoned runner or a complete beginner, you'll find plenty of encouragement and support from your fellow parkrunners.
And if you're feeling competitive, parkrun is also a great opportunity to challenge yourself and see how you're progressing. Each runner has a barcode, which is scanned at the finish line to record your time. You can then compare your time to previous runs, as well as to other runners on the day and around the world.
Whichever one you choose, Keswick parkruns are a fantastic way to start your weekend, whether you're a local or just passing through. It's a chance to get some exercise, take in some beautiful scenery, and meet some like-minded people. So why not lace up your running (or walking) shoes and join in the fun?
Read on to find the Keswick parkrun for you.
---
Keswick parkrun - 9am Saturday
Start: Keswick Railway Path start at the old station (W3W: ///workbench.olive.feasts)
Keswick parkrun has just celebrated its 9th birthday and in that time it has had over 19,800 finishers with an average of 161 per week. An out and back along the Keswick to Threlkeld Railway Path, it is a relatively flat course with some great views.
It is organised by Adam Campion, Lottie Bradford and many other enthusiastic volunteers.
Over that time they have had huge highs and lows, with one of the highs being the 500+ attendees on New Year's Day 2019. The attendance figure shows 500, but they only had around 300 finish tokens, and there was something of a makeshift system in place with borrowed hotel stationery! One of the lows is certainly the loss of Lance Saxby, co-director, following a running accident. There is a fantastic team of regular helpers - Mike and Maureen have always been around the event, and supporters of it from early on and almost every week you will find Duncan at the turn around point, cheering everyone on.
Storm Desmond caused no end of problems, with temporary relocations to the lakeside and to Fitz Park. Throughout this time the National Trust and Fitz Park Trust were very supportive but they were glad to get back to their home on the railway line following its reopening.
Being flat, off road and runnable in road shoes, Keswick is a truly accessible parkrun.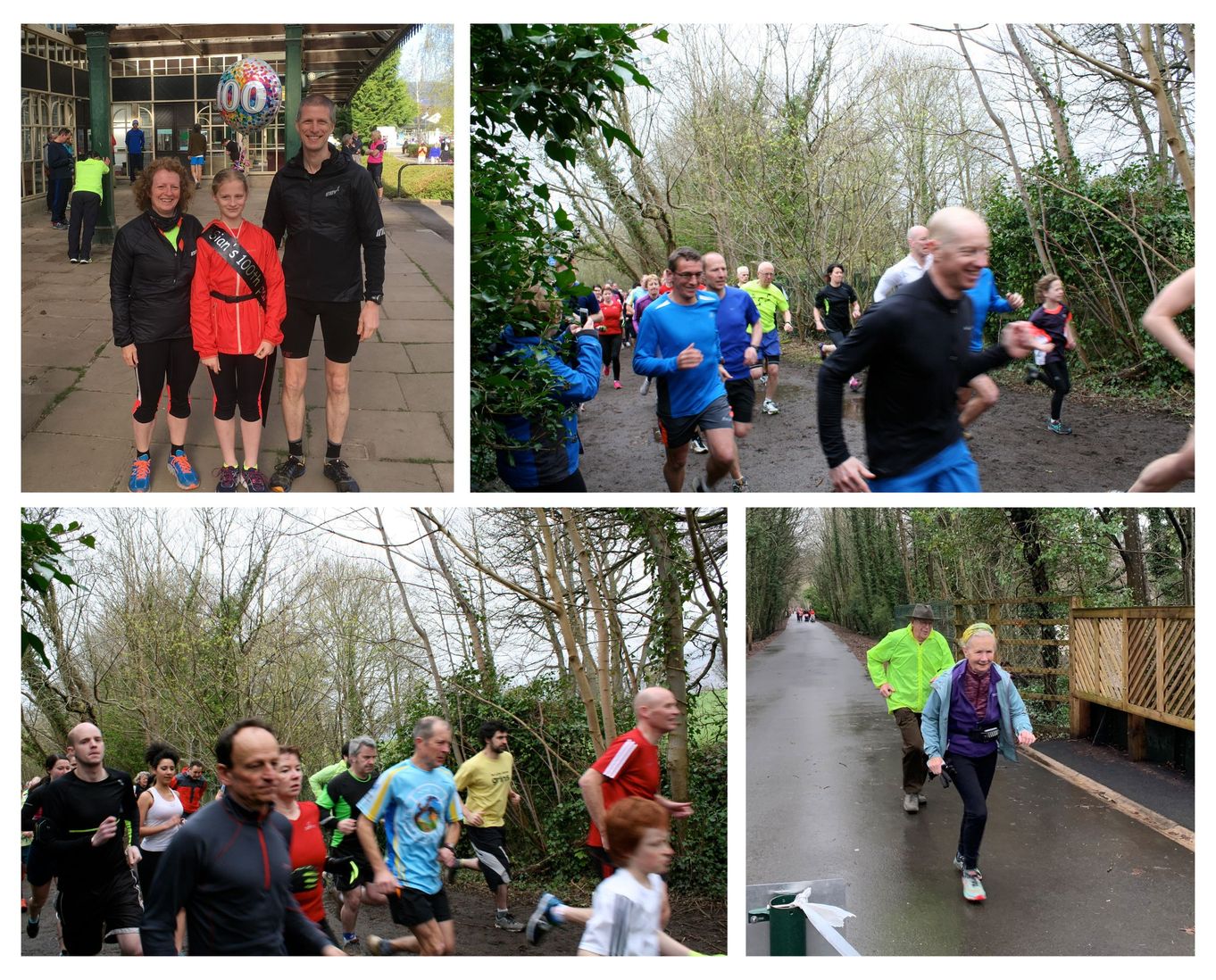 ---
Whinlatter Forest parkrun - 9am Saturday
Start: In front of Cyclewise (W3W: ///fizzy.hotspot.handsets)
Whinlatter Forest parkrun was created 13th January 2018 and since that date there has been 7759 finishers, 305 people have volunteered and there have been an incredible 2173 personal bests!
Sonya Dryden, Active Forest Coordinator from Forestry England tells us all about England's hilliest parkrun. -
Whinlatter parkrun has the most elevation of any parkruns in the UK and has gained the nickname 'Beauty and the Beast' for the spectacular views and beastly hills. People say, what goes up must come down, but not in this case. This point to point route with a loop in the middle has a higher finishing point than where it starts. We've had lots of people attend on the morning of their weddings and always have the joke ..last seen running for the hills in our back pocket!
The course provides fantastic well maintained surfaces to run on, people will find themselves running through the forest surrounded by magnificent conifer trees. The landscape and the views towards Derwentwater, Keswick and the surrounding mountain ranges really do help to take pain away from slogging up the hills.
Marshals at our half way point have been treated to sights of Red Deer making their way down into the forest, unbeknown to them there are 100 people making their way on the forest road to that point. People have been lucky to spot Red Squirrels, Roe Deer and everyone can spot the Whinlatter Alpacas as they set off.
While all of this is truly amazing and has helped Whinlatter reach a top ten spot in the World's most picturesque parkruns, it's the people as always with parkrun that make this event so special.
With a dedicated core team of volunteers, the event has always provided a welcoming place for everyone to have a go, be it running, walking, jogging, volunteering or supporting. The event attracts lots of first timers, usually about half of the people attending are parkrunning at Whinlatter for the first time. There have also been lots of people that have completed their first ever parkrun at Whinlatter too.
The parkrun community is absolutely first class, we've cheered as people with buggies, double buggies and wheelchairs have made it around the course. We've cheered as people hit milestone runs, we've cheered when volunteers and parkrunners have returned with their new babies, we've cheered when we were able to re-start following the Covid Pandemic and we've cheered for birthdays. It's such a supportive environment.
Of course there has been drama, badgers digging up the road to Whinlatter on the week we were due to launch, causing a huge diversion to the dedicated people who joined us. Snow, ice, wind and rain have hindered us and then of course there are the self-made issues like when we forget an essential piece of kit like the finish tokens, but hey, what is life without a little bit of drama! But, always we manage to provide a fantastic free event each week.
The biggest attendance was on New Years Day when we did a double run with Keswick, they went first and then everyone came to Whinlatter for a second run, that day we had 421 finishers as opposed to our usual number of 90. That date was 1st January 2020, it's strange to think that just a few months later parkrun would have to pause.
The biggest thank you we have is always for our volunteers, many of whim have been with us from the start, we absolutely couldn't do it without you all.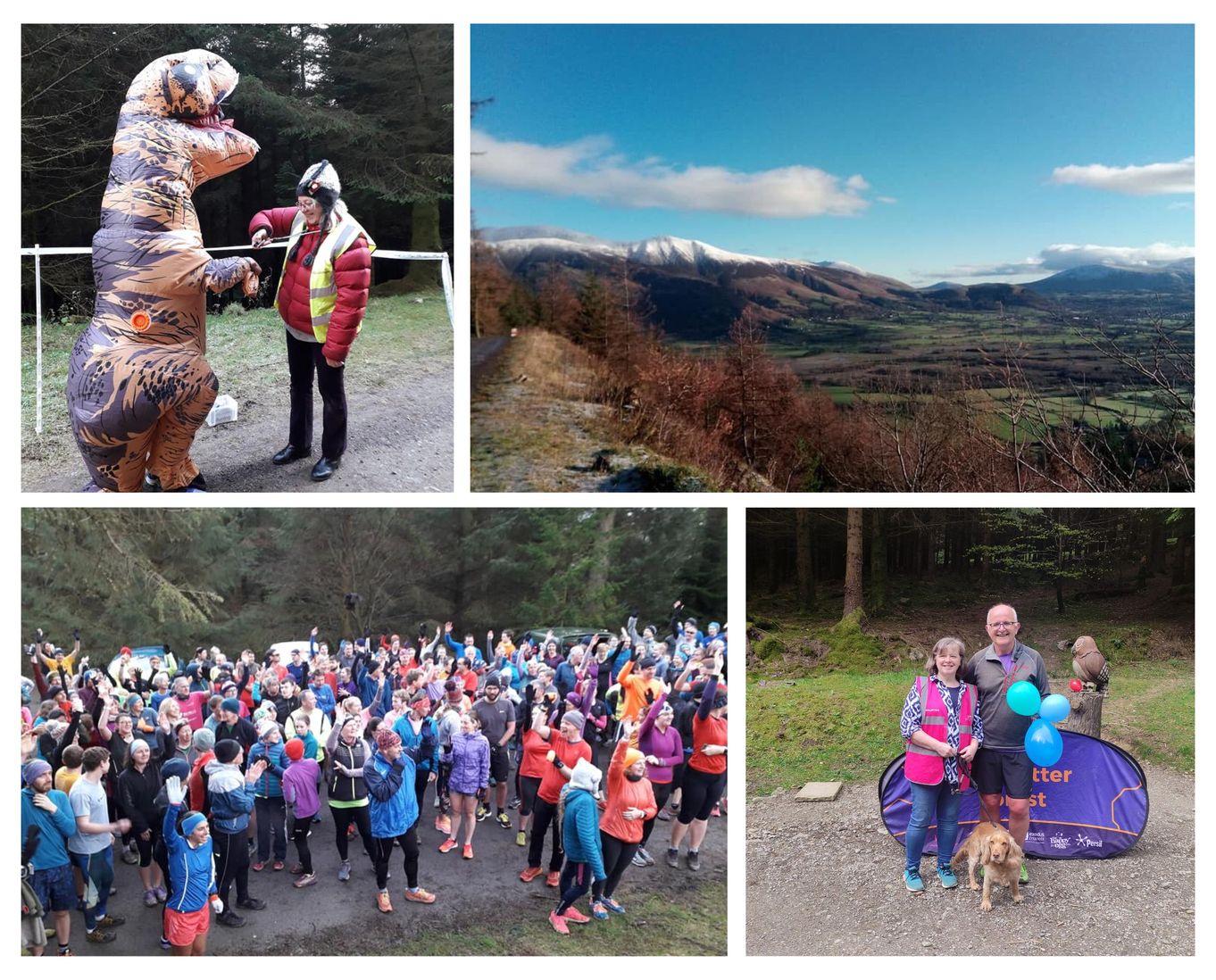 ---
Keswick Junior parkrun - 9am Sunday
Start: Lower Fitz Park in Keswick, outside Cafe West (W3W: ///vans.wrenching.fizzle)
This is a 2k run for 4-14 year olds. Children under 11 must be accompanied to and from the event by a responsible adult and they can accompany a child on the run.
Why not bring your family along on a sunday to Junior parkrun. Junior parkrun is open to all children, regardless of ability. The focus is on participation and having fun, rather than winning or achieving a certain time. This means that children who might not feel confident in other sporting activities can still get involved and enjoy the benefits of exercise.
Junior parkrun is a fantastic initiative that has a range of benefits for children. It's a fun and engaging way to promote physical activity, build confidence, and foster social interaction and community engagement.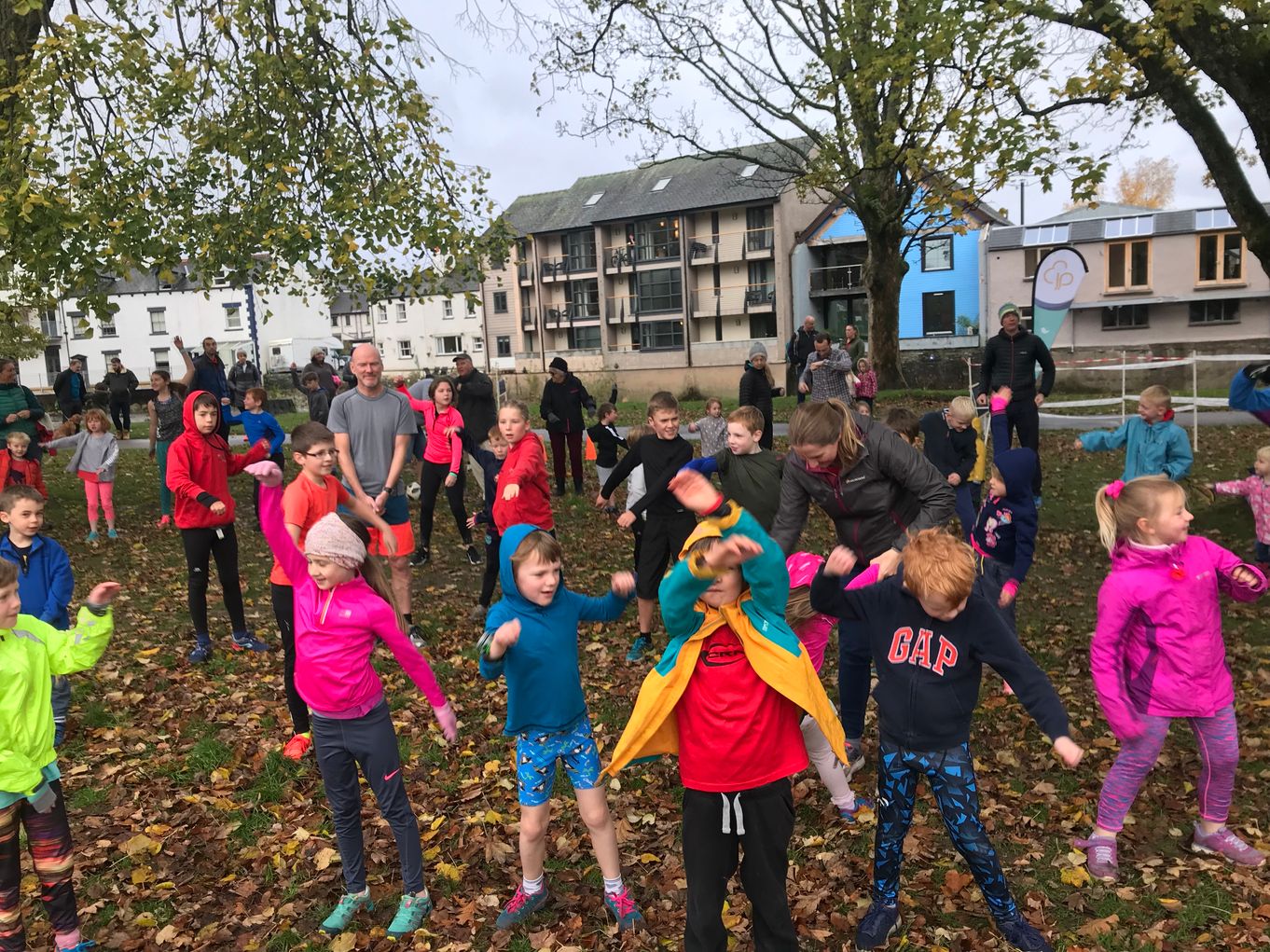 Subscribe to get this directly in your inbox