Know Before You Go - Enjoy Summer Safely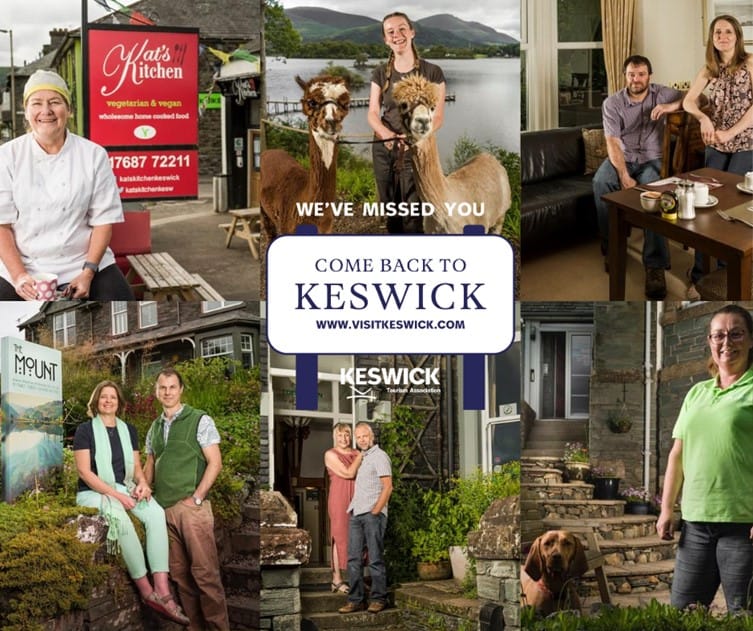 Thank you for being considerate when you've visited since the COVID-19 outbreak; thank you for being respectful to our town, our businesses, and our residents.
We're so pleased to be able to welcome visitors again and, as times are still challenging for many of our local businesses, your patience is greatly appreciated.
We've spoken to a number of Keswick-based businesses over the past few weeks to ask them how they're overcoming the difficulties presented by COVID-19, what they've missed most about having you lovely visitors in our town, and what they're most looking forward to now that lockdown is easing.
Kat's Kitchen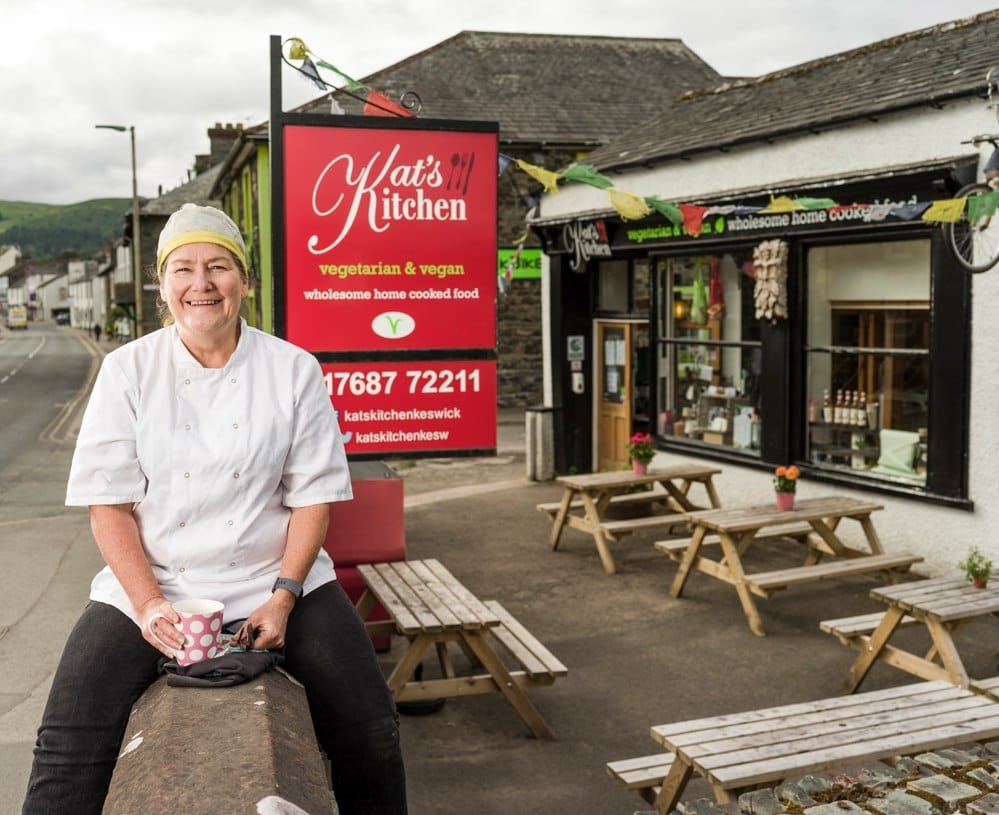 "My biggest request is that people be kind. This is a frustrating time for everyone, owners, staff, our delivery drivers and customers alike. We want to offer our guests a great experience as well as great food. Social distancing, track and trace, sanitising, etc. can make that a challenge but we have tried to do the best for everyone one who visits us. 'Be kind' is my motto for how I try to live my life and now more than ever, it seems so appropriate.
"I'm most looking forward to the buzz that is Keswick, particularly during the summer. Visitors bring an energy and a joy of finding or rediscovering the place we get to call home - that always energises me and reminds me to be thankful that I live amongst outstanding natural beauty and one of the most welcoming communities I've had the pleasure to be a part of.
"I've missed the sounds, sights and smells of our kitchen, the stress of the check board (yes it really can be stressful having a queue of tickets!), our team - they treat the cafe as if it's their own and put so much passion into it, but of course the thing I've missed most is our customers. So many come back time after time and many more have been referred by previous guests - without them, I wouldn't have a business."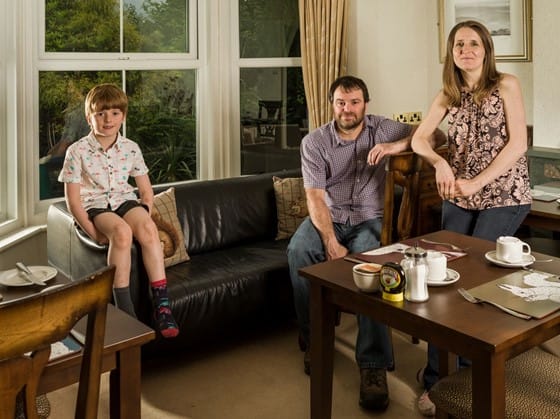 "We hope that visitors to Keswick enjoy everything that the area has to offer and the freedom of our beautiful countryside. Being respectful to one another and keeping the area free from litter is also something that we all need to be responsible for, to ensure that this wonderful environment remains safe and welcoming to everyone.
"As a business, we have implemented a number of changes to keep our guests and our family safe, including contactless check-ins and check-outs and room service or takeaway breakfasts, which still contain our delicious range of local, free-range produce, but with a few new additions!
"We are looking forward to being able to share our stunning area with others again, as we know how much joy and wellbeing it brings for so many being able to escape to the Lake District. The Keswick area has so much to offer and it will be tremendous seeing this haven flourish again.
"We have missed meeting new people, welcoming back returning guests and being able to share our enthusiasm and passion for this outstanding area of the country. We have been busy though, refurbishing areas of the guest house and sprucing up the exterior, trying to make it even lovelier for our guests!"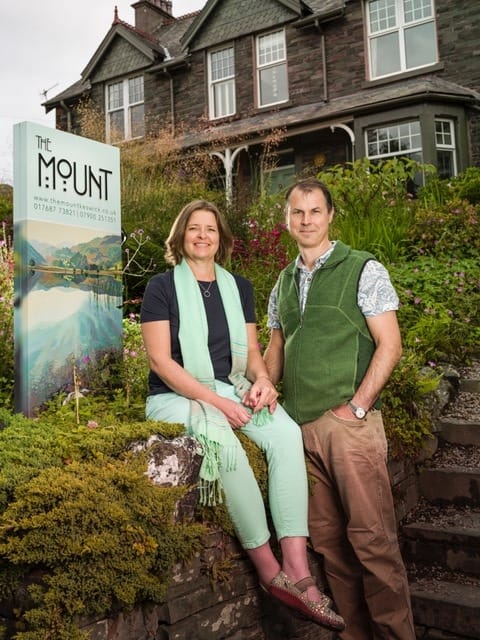 "Lockdown gave us all opportunities to appreciate things that matter. Like many other holiday home and B&B owners, we at The Mount have always felt incredibly lucky to live somewhere so beautiful; but lockdown and the importance of our daily exercise ensured we embraced life in the lakes to the full – bike rides up the mountain passes, long low-level walks and sunrise swims with our children. People say that the Lakes feed the soul: medicine for both mind and body. A release from the intensity of modern life.
"Yes - we missed the routine of getting up to make the lovely smells of fresh bread and sizzling bacon in the mornings; we missed chatting with our guests and sharing tips on the best walks, best spots for a lake swim and best place for great Cumbrian food; we missed seeing our amazing local suppliers like Thomasons Butchers, Scales Farmers, Jeremy and his Winter Tarn butter and Rinaldo with his fabulous coffee; we missed our families, friends further afield and our guests at The Mount; we missed our income and worried about how we, and the community as a whole, would survive.
"Now we are busy with enquiries at The Mount, both from self-catering guests (many who are keen to remain in small family groups) and also from our B&B guests. Seeing visitors return to Keswick is a joy. We know from our regular guests that they have waited patiently, wanting the time to be right. Many have found the time away difficult, and now need to escape and re-connect to the beauty and solace of the Lake District.
"Self-catering holiday homes, bed and breakfasts and other local businesses in the Keswick area are all working hard to make sure their guests and customers are safe, and feel safe and welcome when on holiday here. We have been exchanging ideas and resources in the last few weeks and finding ways to ensure our guests feel reassured and confident in what we are doing to protect them as we open our doors to them again. We want them to relax, breathe in the fresh air and have a really happy holiday in a very special place. #ComebacktoKeswick: we are here to welcome you back!"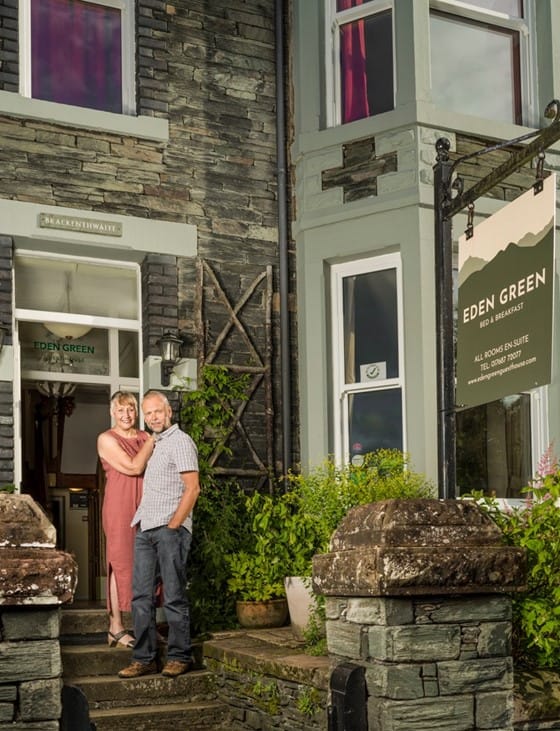 "This situation is new and we are all getting used to the "new normal", everything is being done differently with safety being the key feature. We would ask visitors to be patient with us, keep their distance and respect the guidelines we have put in place for theirs and our safety and wellbeing. With our guests' safety in mind, we are following government and industry COVID-19 guidelines, ensuring processes are in place and we have been awarded the COVID-19 Industry Standard In Partnership with The National Tourist Organisations of Great Britain.
"Keswick has been a sad and silent place during lockdown and it will be great to have visitors back in the town creating that special atmosphere that Keswick is renowned for. For us, it will bring our guesthouse back to life having guests staying with us again; it has been such a long time and we are very much looking forward to seeing our regulars and meeting new guests and providing an enjoyable stay.
"As a business we have very much missed our guests, our conversations and interactions with them. Our guests are lovely and we enjoy talking with them, perhaps helping them decide which walk to do or where to visit and discussing what they have been doing during their day. We have missed the tourists who contribute greatly to the buzz and vibrancy of Keswick and of course the events which were due to take place such as the Mountain Festival, Lakesman Triathlon - Mick was taking part in the Back Of Skiddaw Sportive as well as getting a place on the Fred Whitton."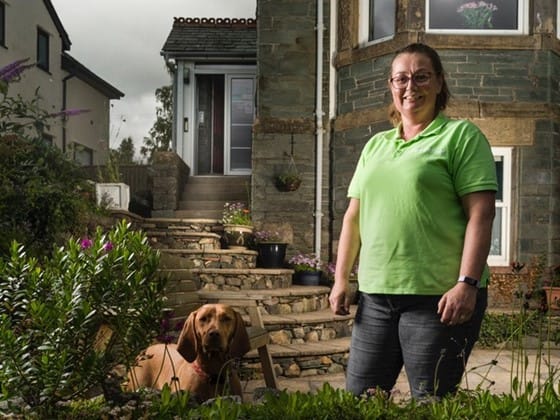 "We have done risk assessments here at Appletrees Guest House, and have information in the rooms to remind guests about hand washing/sanitising, social distancing, etc. As a guest house, we have fitted hand sanitising dispensers, put notices up and marked the floor, and have implemented a staggered breakfast service to maximise social distancing.
"We have missed all our lovely guests, the routines, hearing about their travels and time in Keswick, and seeing our regulars who are like family to us."