Holidaying to Keswick: Everything You Need To Bring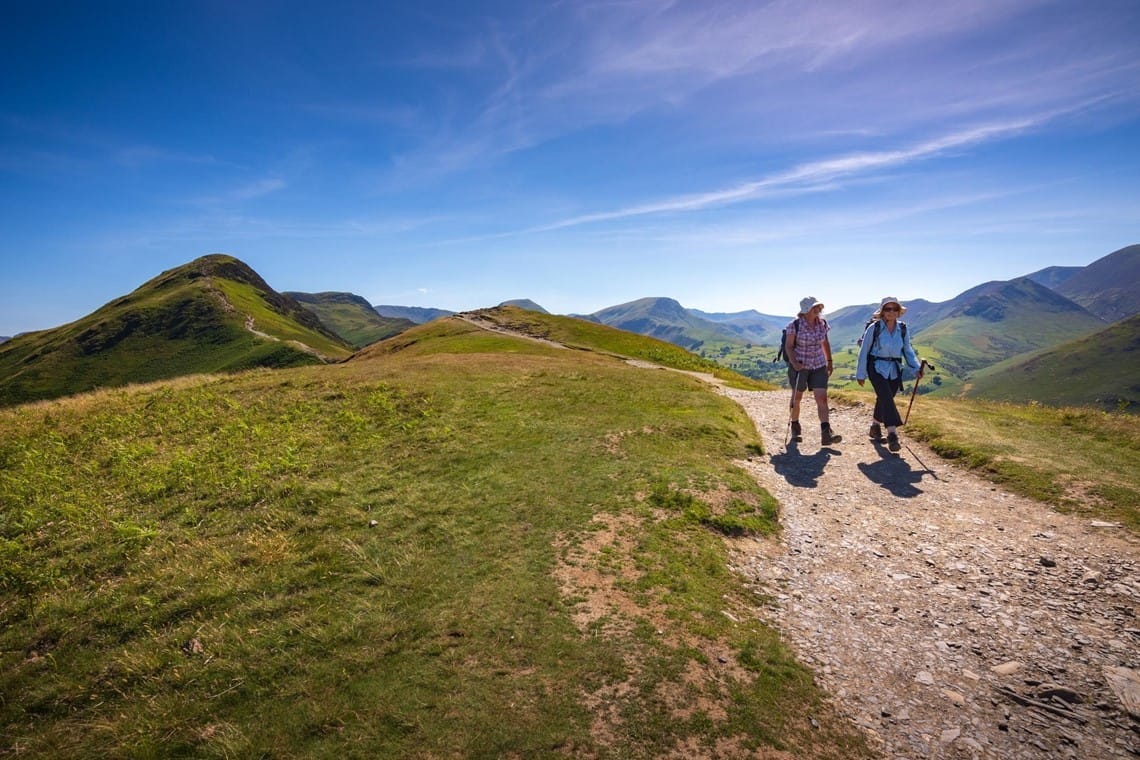 If you're planning a holiday to Keswick and are looking forward to exploring the Lake District, you might be wondering what sorts of things you need to pack. The weather in the Lake District is notoriously temperamental, and can often change from warm to cold, or from sunshine to rain in the same day. There are also countless outdoor activities which you can take part in, so we've put together a useful guide for everything you might need to bring with you for your holiday.
If you're planning on doing a lot of walking whilst you're in Keswick, you'll want to be prepared with the right shoes, clothing and equipment so that you can enjoy exploring the area. Having the right footwear is important: if you're planning on going hiking, a good pair of walking boots or walking shoes is crucial as they will protect your feet, provide support, and help you to walk on uneven terrain. A comfortable pair of trainers is suitable for easy, flat-level walks.
You should also bring some waterproof clothing with you. A lightweight waterproof jacket and waterproof trousers will fit easily into a backpack, and keep you dry in the event of a sudden downpour - which are very common around these parts! We also advise that you always have an OS map of the area and a compass with you when walking on the fells. Although you can access maps or compass apps on your phone, you shouldn't rely on these in the Lakes as phone signal can be patchy with all those mountains in the way. Having a physical map and compass with you is the best way to ensure you don't get lost..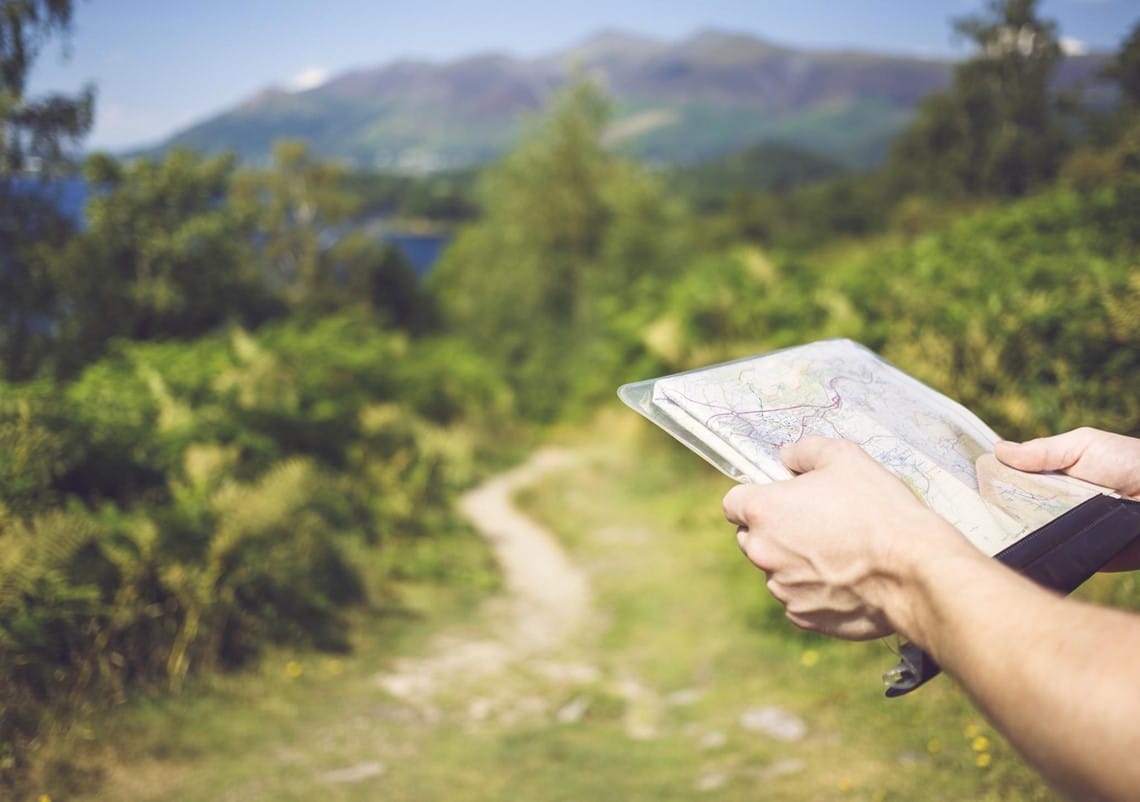 If you'd like to explore Keswick by bike, there are plenty of cycling routes to follow, making this a fun way to get around and see some beautiful scenery. Make sure your bike is suitable for your route, and that you have a helmet and working headlights. Even if you don't have a bike or the right cycling equipment, don't worry - Keswick Bikes on Main Street has everything you could possibly need for your cycling adventure, including road bikes, mountain bikes and e-bikes, helmets, lights, and more. You can also hire a bike from Cyclewise at Whinlatter Forest.
With Derwentwater just a short walk from the town centre, Keswick is also a great place for indulging in some water sports. You can hire canoes, sailboards and dinghies at Derwent Water Marina. You can have a go at dragon boating or windsurfing, ghyll scrambling, and wild swimming. To find out more about the water sports and activities you can take part in around Keswick, click here. Most of the equipment you might need for watersports, such as wetsuits and lifejackets, will be provided if you choose to rent a boat or take part in organised watersports. If you're bringing your own kayak/canoe, or taking part in any activities on the lake, ensure that you have a wetsuit and life jacket before going out on the water. Don't forget the essentials such as sunscreen and sunglasses during the warmer months, or a hat in colder weather, a towel, and of course a change of dry clothes!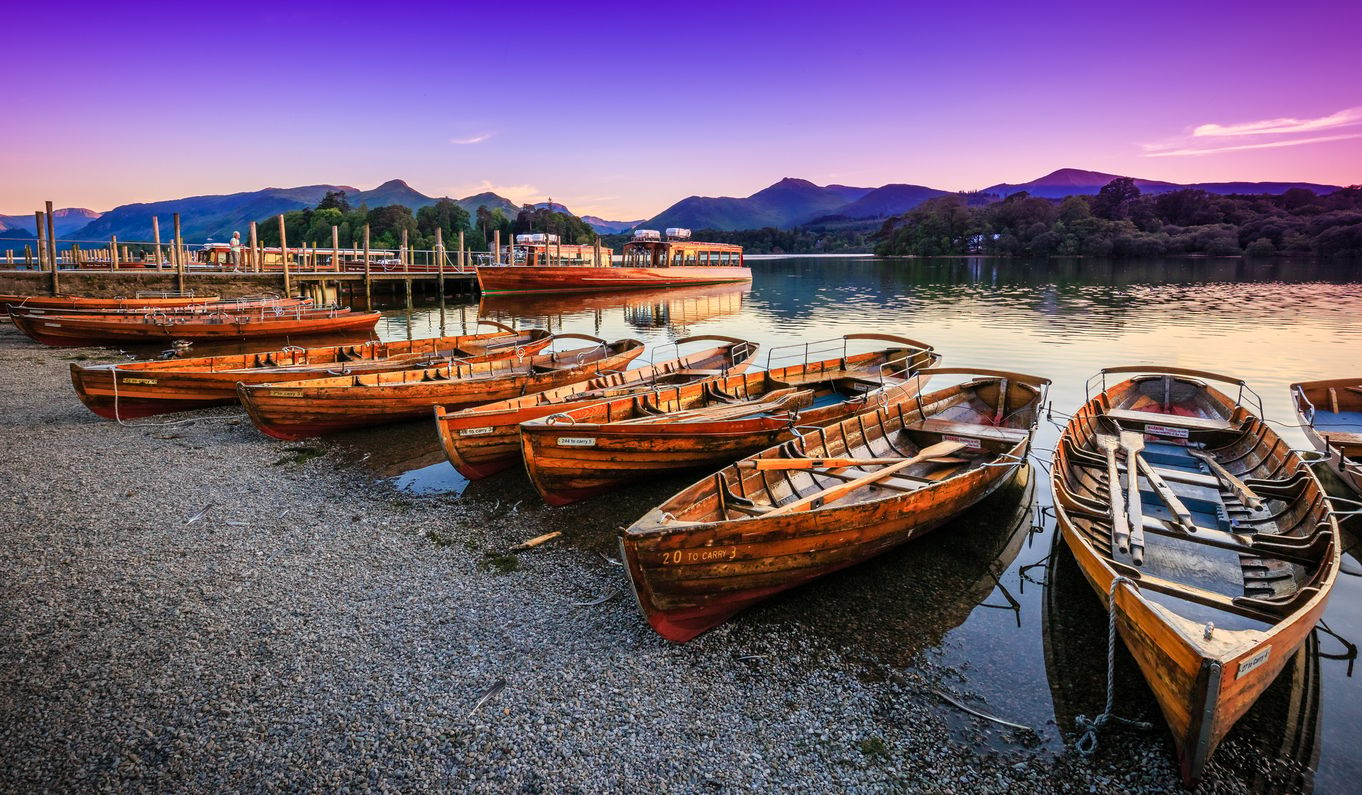 For any other outdoor activities, or if you haven't got any set plans but would like to be prepared for anything, we recommend dressing in layers and bringing a waterproof (a light jacket is suitable for summer, and a warmer one for the colder months), and comfortable trainers or walking shoes for everyday wear. You might also want to bring weather-appropriate clothing and shoes such as hats and gloves, and wellies if you're determined to get out in the rain! If you do forget anything, there are plenty of shops in Keswick where you can stock up on the essentials. You'll find the choice of outdoor clothing and equipment retailers in Keswick is second to none.
Don't forget to bring your camera too, so that you can capture your fantastic memories of your holiday in Keswick. Keep an eye on our Facebook page to see if your photos could be featured in one of our campaigns!