A Day On Latrigg With Freedom Wizard
The Keswick Tourism Team headed up Latrigg on a beautiful day to meet Allie from Freedom Wizard and her team of volunteers. As we climbed up I was busy with my camera capturing some of the excellent views over Keswick and Derwentwater. You don't often see me up a fell without a camera in hand.
Freedom Wizard is a charitable organisation which takes people, who for whatever reason are no longer able to manage it under their own steam, out onto the fells in their all-terrain chairs.

Allie and Jeanette, who run Freedom Wizard, give this fantastic experience to around 5 people each week from Spring through to Autumn. They are ably assisted by a team of dedicated volunteers who support people all the way. It must be really special to be able to accompany someone and see their reaction when they get out on the fells.
It was a privilege to go out with them and try out their all-terrain vehicles. It was a bit scary at first as the vehicle tipped slightly sideways when there was a rut in the path. I was holding on quite tightly to the handles when we first set off even though the maximum speed is only 4mph. I didn't want to be the first person to tip one over! However, Allie expertly guided us over every bump in the path giving us the confidence to relax and enjoy the scenery even though we did look slightly terrified.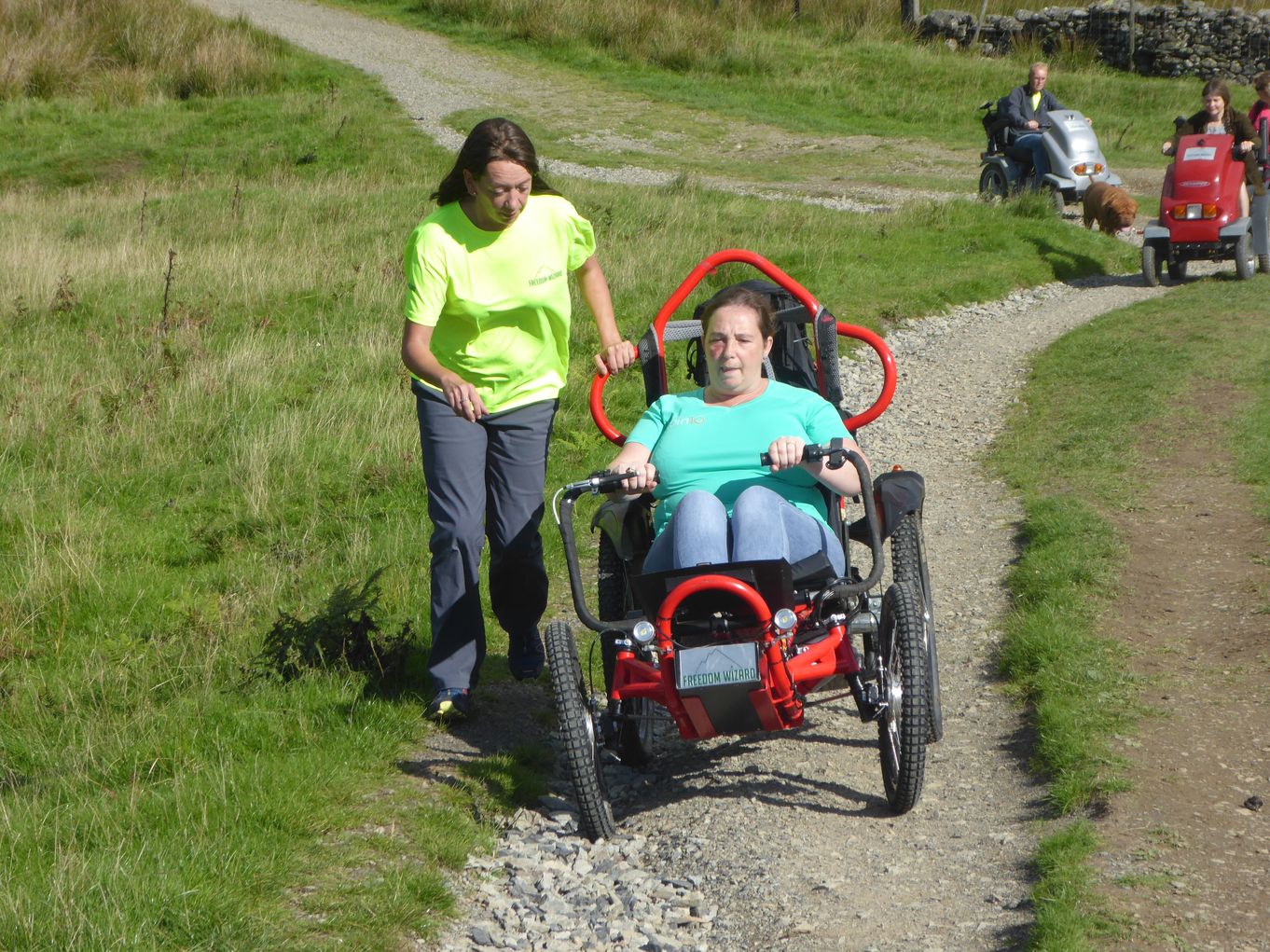 Freedom Wizard has a small fleet of all terrain vehicles. Their flagship vehicle the BOMA can handle the bigger fells and more rugged terrain. It has even scaled Skiddaw though we only tackled Latrigg today.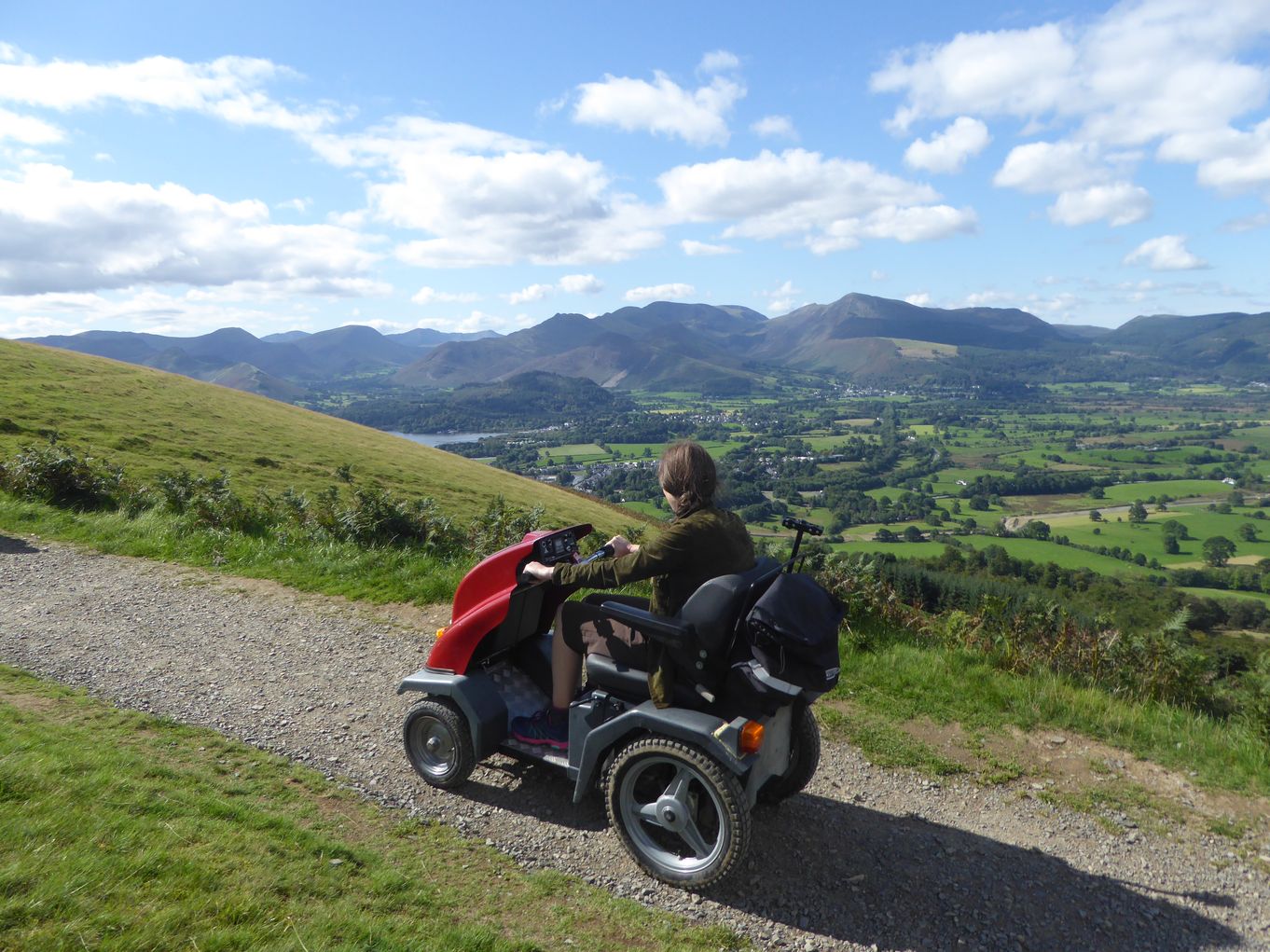 The TRAMPER is more suited to smaller fells such as Latrigg, Binsey and Sale fell and to forest tracks. Freedom Wizard is also fundraising for a vehicle which can be operated remotely to enable to take people out with limited manual dexterity.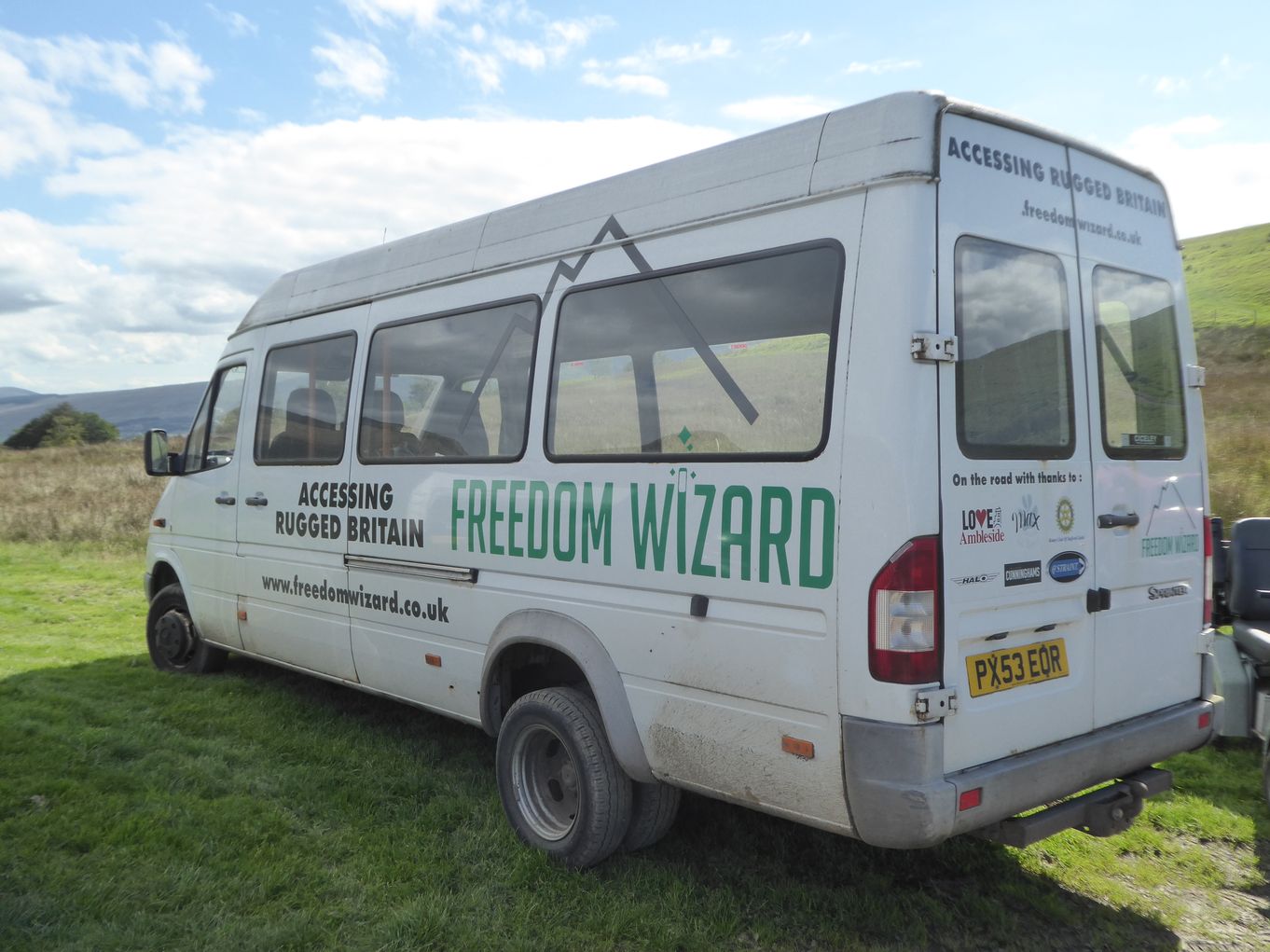 Freedom Wizard also hire out the TRAMPER on a delivery and collection service so it's a great opportunity to get out and about if you're here for the week. Freedom Wizard will give you advice about routes to try.
The views from the bench over Keswick and Derwentwater were stunning as usual. However many times I go up Latrigg I never tire of this view, though today we were particularly lucky with the lovely weather.
Freedom Wizard asks only for a donation for their mountain experiences but this far from covers costs. If you would like to help more people to access the fells there are a number of ways you can do this -
Volunteering - assist a guest up a fell, help out at an event or join in a street collection
Sponsorship
Make a donation to Freedom Wizard
Fundraising
For more information visit Freedom Wizard's Facebook page.
Written by Karen - Keswick Tourism Association