10 Tips For Paddleboard Beginners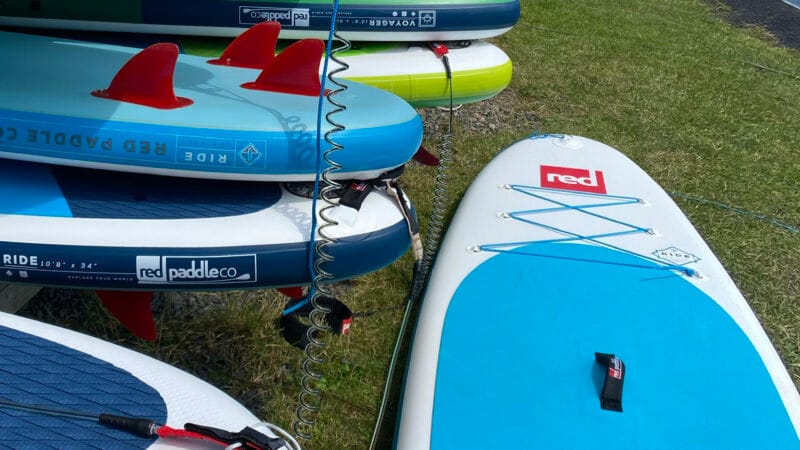 Stand up paddleboarding or SUP has grown in popularity in recent years. Lots of people come to Keswick with their own boards to take out onto Derwentwater, or hire ones when they get here.
Derwent Water Marina hire out paddleboards (as well as canoes, kayaks, pedalos and rowing boats) from their base on the lake. The knowledgeable and helpful staff are always on hand for advice and recomendations for where to go or the best craft for you and your family.
If you've never been paddleboarding don't worry, we've got a few tips to help you get out on the water!
---
1. Calm water. When you're starting out, it's best to paddle in calm waters with little or no wind or current. This will help you get used to the board and build your confidence. Look for a calm bay, lake or other body of water without many boats or other watercraft. Check the latest forecast for your day: check the wind strength and direction again on arrival. River levels can rise and fall and and heavy rains can make otherwise safe water dangerous.
2. Learn the correct stance. Once you have your board and have found a calm spot to paddle, it's time to learn the correct stance. When you're standing on the board, you should aim to stand in the middle of the board with your feet either side of the handle. Your feet should be shoulder-width apart and your toes should be pointed forward. Keep your knees slightly bent and your core engaged. This will help you maintain your balance and stability on the board.
3. Practice Balancing. As you get more comfortable, try standing up on the board. Make small adjustments with your feet and hips to maintain your balance. To stand up, start from a kneeling position and place one foot on the board followed by the other. Stand up slowly, keeping your knees slightly bent.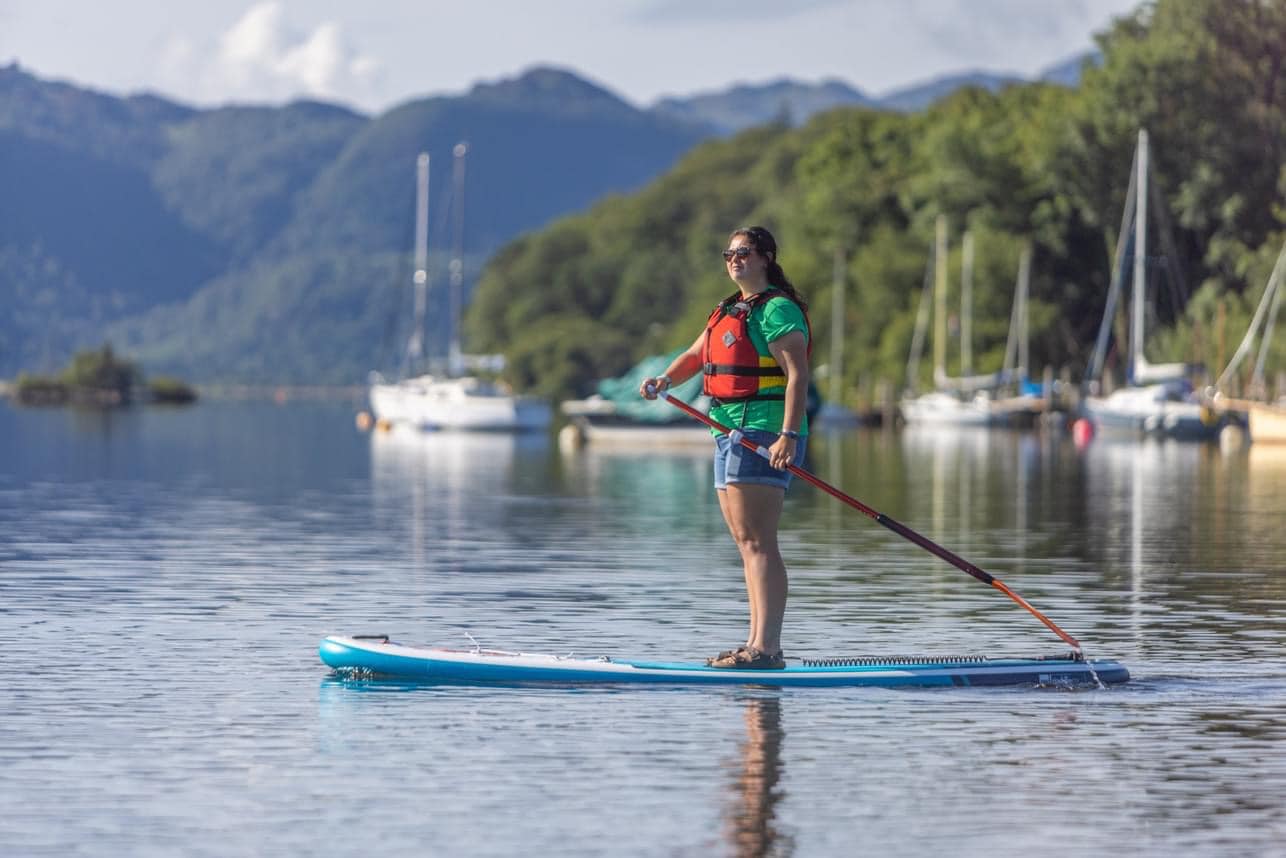 4. Wear a leash, buoyancy aid and a wetsuit or insulating layers covered by a windproof jacket. You can find kit advice on the Adventure Smart website and leash advice on the British Canoeing website.
5. Look where you're going. Keep your eyes focused on the horizon and look where you want to go. This will help you maintain your balance and keep your board moving in the right direction. Avoid looking down at your feet or the board as it can disrupt your balance.
6. Know where you can SUP. Different lakes allow different types of craft and three don't allow paddleboards or swimming as they are reservoirs where there can be additional risks in the water and it needs to be kept clean as it is the drinking water for large parts of northern England. LDNPA have a full guide for what you can do on each lake.
7. Wash your board. Lots of lakes in the Lake District have non-native invasive species, but not all of them. To ensure they don't spread between lakes you need to ensure you check equipment and clothing for living organisms, clean and wash, and dry all equipment and clothing. Find out more here.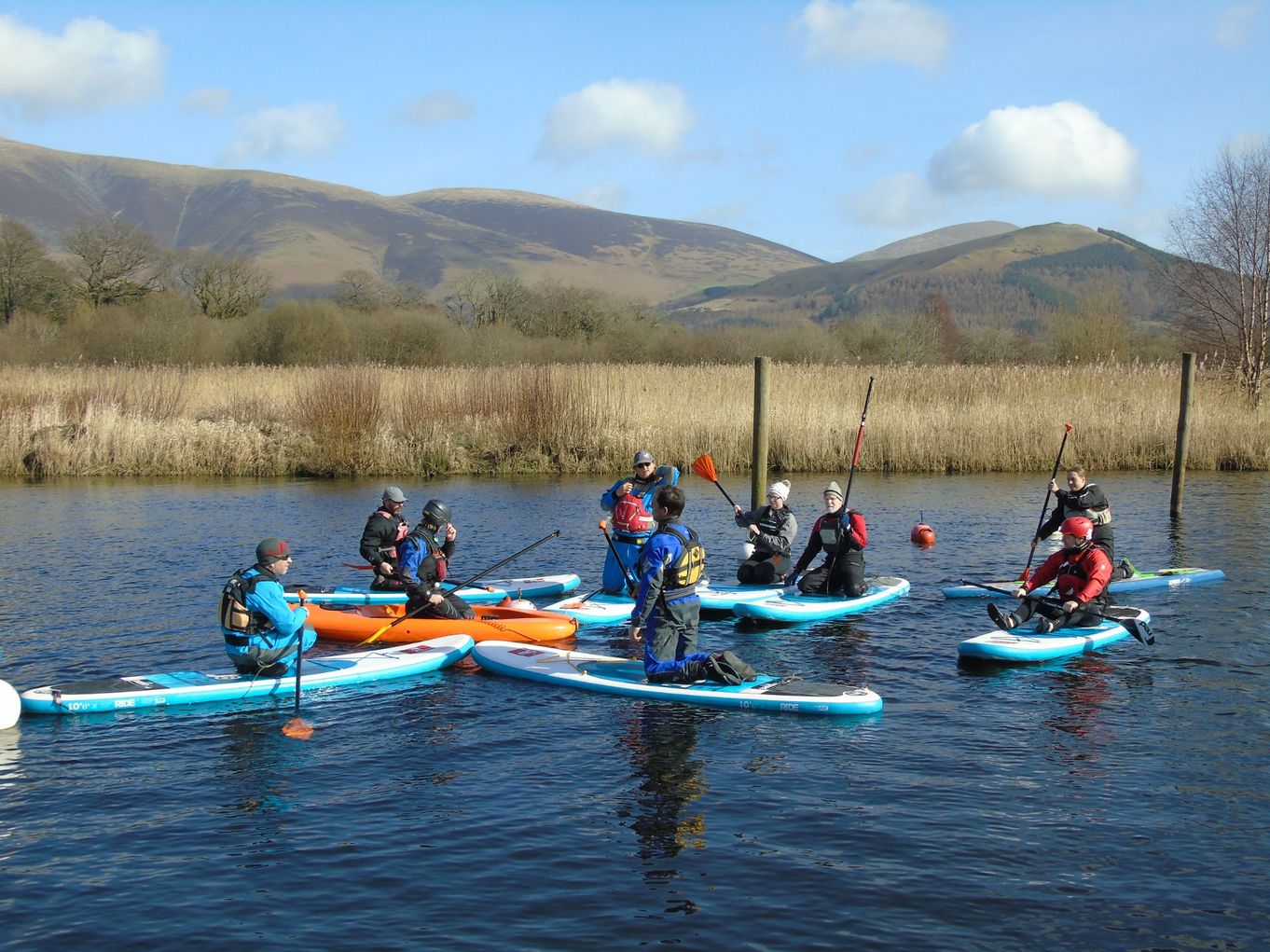 8. Use your paddle correctly. Holding your paddle with your hands shoulder-width apart, your elbows slightly bent, and the blade of the paddle angled forward, use a "reach and pull" motion to move the paddle through the water. Reach forward with the paddle to plant it in the water, then pull it back towards your ankle, making sure to keep the blade of the paddle close to the board.
9. Know your limits and book a lesson if you are at all unsure.
10. Have Fun! Paddleboarding is a great way to enjoy the outdoors and get some exercise. Don't be too hard on yourself if you fall off the board or make mistakes. Just enjoy the experience and keep practicing! Remember to stay hydrated, wear a wetsuit and a buoyancy aid when on the water.
---
Derwent Water Marina have tuition for a range of watersports and hire out paddleboards, kayaks, canoes, rowing boats and pedalos. Their staff are really knowledgeable about all things paddleboarding and watersports so why not pop in and ask them for advice. They also have a a well-stocked shop, where people can see all of the equipment needed to enjoy paddle sports safely.
Keswick Adventures run Introduction to Paddleboarding courses alongside a range of other watersports.
Paddle boarding can be great fun and enjoyable for all if done the right way.
---
Subscribe to the blog to receive it directly in your inbox