Having hosted 16 brilliant speakers at the Keswick Tourism Forum last week I was left with an overwhelming feeling of positivity. Everyone who spoke at the event, hosted by the Keswick Tourism Association, was looking to the future and MAKING GREAT STUFF HAPPEN!
There was no getting away from the stats that Gill Haigh from Cumbria Tourism presented – numbers are down; costs are up; staff are scarce; and the coming months are uncertain. But asked about the long-term future, businesses are positive.
In every one of the diverse fields represented in our Forum, our speakers were looking to the future and making good things happen.
We heard how businesses like the Fellpack and The Round were 'in it for the long-term; 10, 20, even 30 years'. We heard how entrepreneurs set up here because they love the town – whether they come from or came to Keswick. And we heard how businesses across the board were going above and beyond to value, and keep, their staff.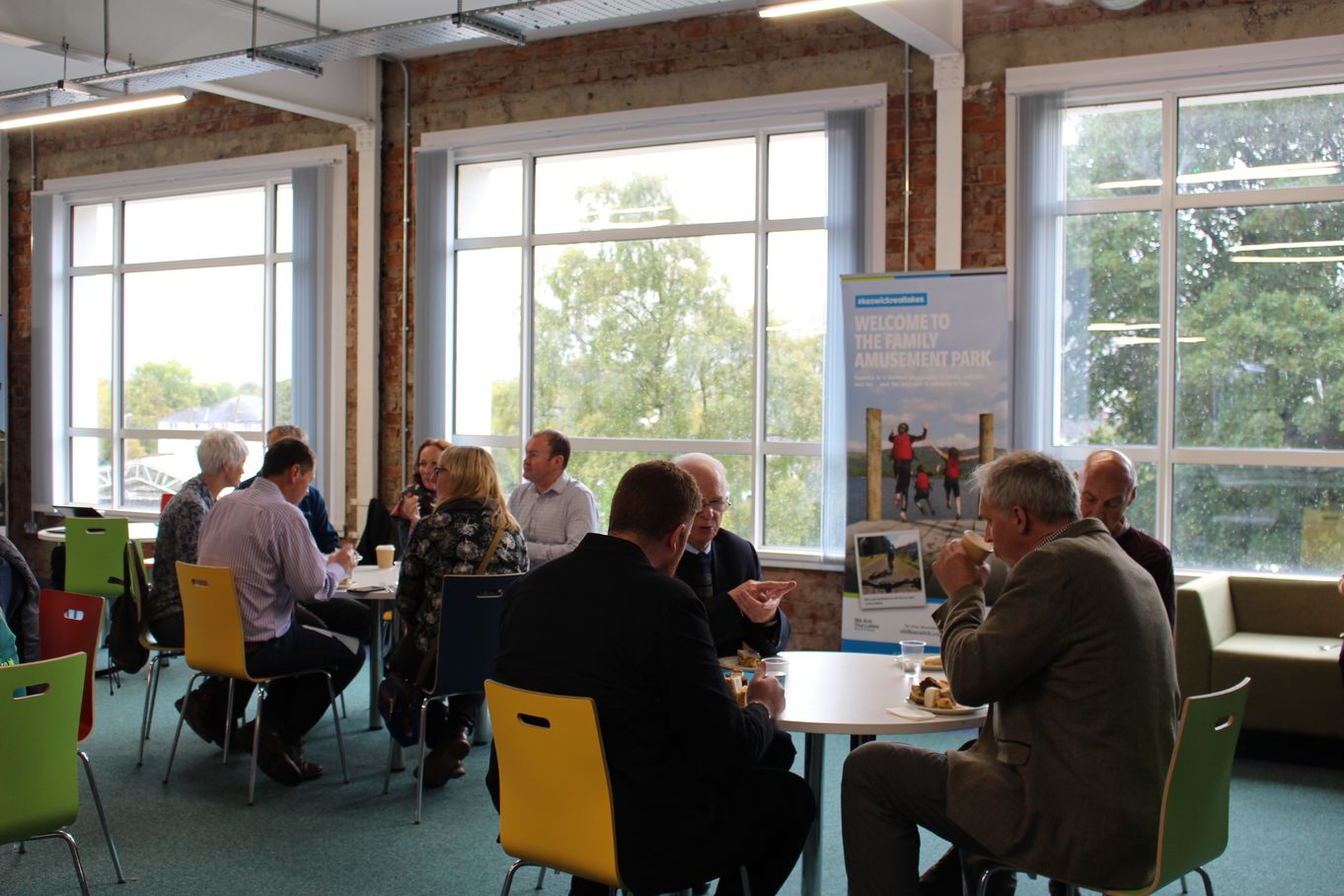 The Keswick Show and Beer Festival reported incredibly successful events. The latter raising over £50,000 and hosting 6,000 people. Having been away for the past few years these events proved hugely popular with locals and visitors alike! The Keswick Mountain Festival will be back in 2024 – but next year will see the KMF Trail Running weekend bring upwards of three thousand people to town. A huge opportunity for business in the town make the most of. More examples of people making things happen!
We heard from the LDNPA how new visitors were coming to the Lakes – younger visitors, more ethnically diverse visitors and many people who were first-time visitors. The Theatre is showing a wider range of material, appealing to more diverse audiences, as is the Cinema – who have just run a Diwali themed weekend. The owners grabbing an idea and making it happen! Whinlatter is building an incredible fully accessible Wonders of Whinlatter trail, and now has two Tramper mobility vehicles for hire.
There was a lot of interest at the Forum around nature recovery – attendees saw the large number of river and bog restoration projects the National Trust and partners are carrying out. Sustainable Keswick have been very active planting flower meadows and trees, and the Woodland Trust have several projects in the area.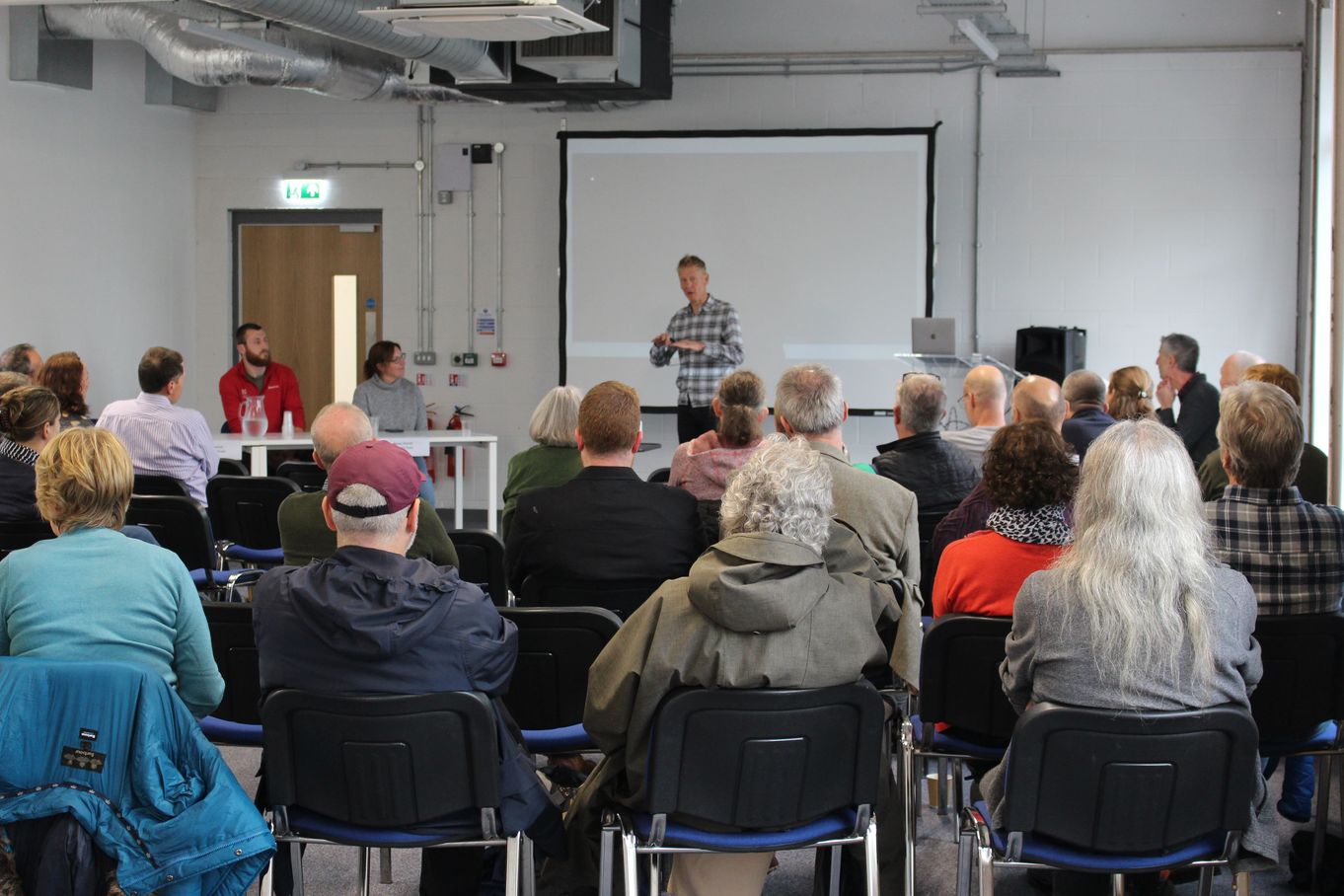 Keswick Ministries have been making things happen at the Pencil Factory. After £4.5million pounds they now have a world class event space that is available for hire.
And time after time we heard how our amazing local community helped make things happen. Without volunteers we wouldn't have a Beer Festival, a Keswick Show or any of the Town Council run events. National Park Volunteers welcome visitors and help at hotspots like the K2T trail. Other volunteers plant trees, and wild flowers and restore peat bogs. And volunteers help at the cinema and the theatre. Amazing people making things happen in our community.
Yes the coming months will be challenging for sure, but from what I saw and heard at the Tourism Forum Keswick is the place to be.
There was of course an elephant in the room – as Tony Lywood pointed out. All this positivity will come to nothing if no one can afford to live in Keswick. But with so many talented people, with so much energy, with so many people who make things happen, maybe, just maybe we can address that issue as well.
Peter Walter - Keswick Tourism Association Chair