How To Spend 48 Hours in Keswick
How To Spend 48 Hours in Keswick
There's a lot to do in Keswick, and if you're only here for the weekend, you might not know how to fit everything into a short visit. From the best walks, to where to eat and visit, we've put together a guide to everything you should try to do if you have 48 hours in our lovely Lake District market town.
Visit Derwentwater and Friar's Crag
One of the main attractions of Keswick is the beautiful Derwentwater. Derwentwater is approximately three miles long, surrounded by fells, woodland, and stunning scenery, so it's not hard to see why visitors flock to its shores to enjoy the view. You can take a ride on the Keswick Launch and cruise across the waters, with a chance to hop on and off to explore the areas surrounding the lake. You can also try your hand at some water sports at Derwent Water Marina ranging from canoeing, kayaking, dragon boating and sailing.
While you're by the lakeside, you can walk to Friar's Crag, a viewpoint overlooking the lake and Borrowdale valley, which was once described by artist and writer John Ruskin as one of the most beautiful views in Europe. This is the perfect place to sit and relax by the water.
On the way back towards town, Hope Park is also well worth a visit; with its beautiful landscaped gardens, park games, and café, there's something for visitors of all ages at the park.
Take a look around Keswick Market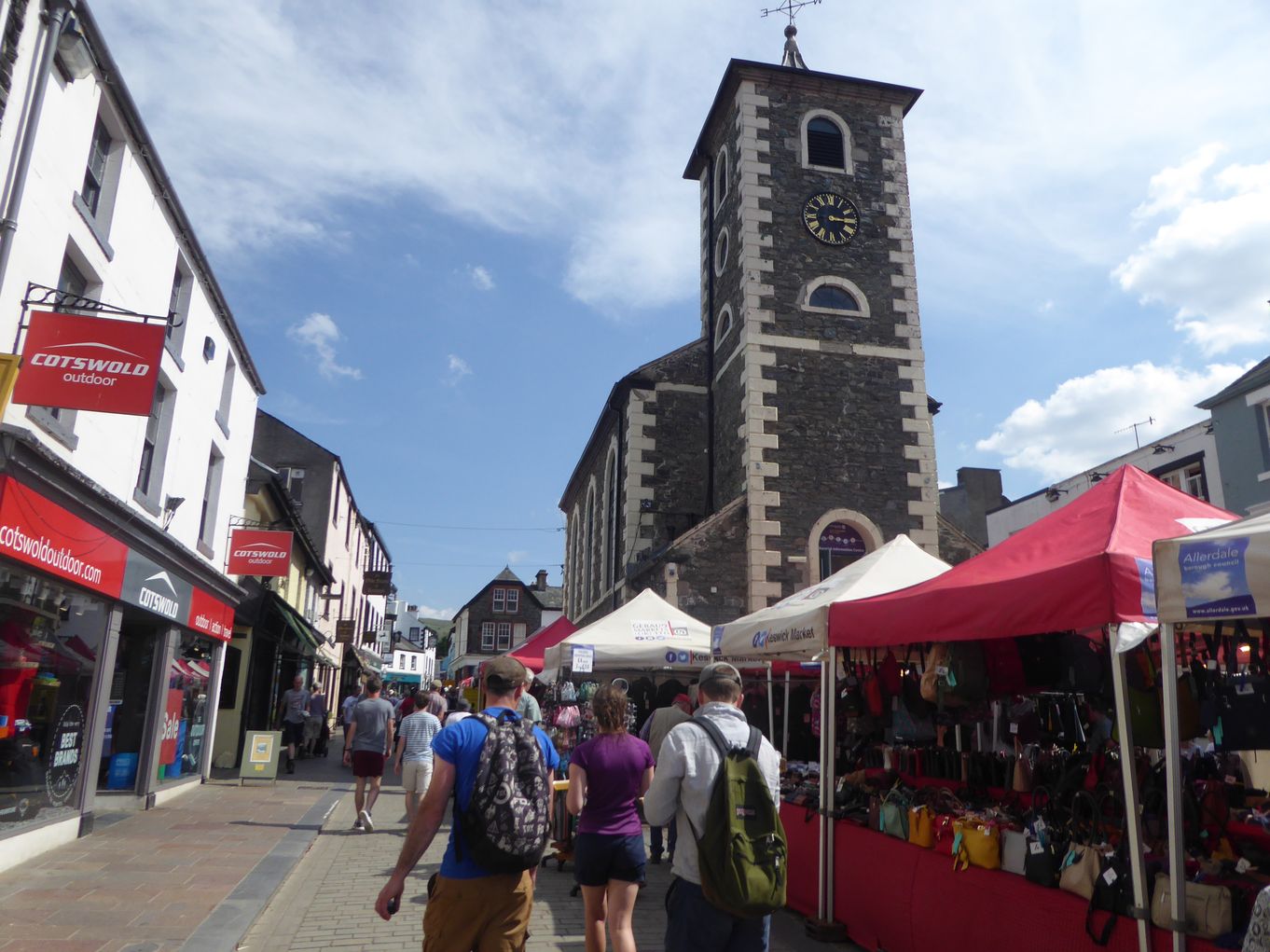 Keswick has been a market town for over 740 years, and Keswick Market is still well worth a visit today. The market runs every Thursday from mid-February - December, and every Saturday all year round in the Market Square, with over sixty stalls offering a wide range of products and produce. From local food and drink to unique gifts, arts and crafts, the market is a great place to find a keepsake to remind you of your trip to Keswick.
Indulge in Keswick's Culture

Learn more about Keswick by visiting the Keswick Museum, which is home to exhibitions, events and displays to help you understand the history of this market town. Did you know that Keswick was the birthplace of the pencil? Take a look inside Derwent Pencil Museum, and walk through a replica of the Seathwaite mine, where graphite was first discovered in the 1550s. Find out how pencils were used to smuggle secret messages during the war, and how Keswick became the home of Derwent Fine Art Pencils. The gift shop here is a must-visit for art buffs.
Theatre by the Lake is home to up to nine productions of classic, modern and new plays each year, and has won multi-starred reviews from national critics. It also hosts festivals of literature, jazz, film and more - there's always something on to keep you entertained.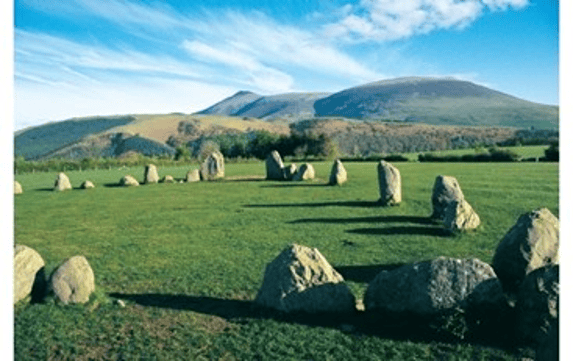 There's no better place than Keswick to get out and enjoy the Lake District scenery. With so many fells to explore and walking trails around Keswick, you're spoilt for choice; but if you're pressed for time, we'd definitely recommend donning your walking boots and heading up Latrigg, Keswick's own fell. Starting from the Moot Hall in Keswick town centre, the walk up and down Latrigg is 3 miles long, and takes approximately 2 - 2.5 hours. The views from the top of Latrigg are spectacular, overlooking town and Derwentwater, and well worth the hike.
Another one of Keswick's unique sights in Castlerigg Stone Circle, a prehistoric Neolithic monument which is estimated to have stood for between 4,000 and 5,000 years. The purpose of the stone circle is unknown - three stone axes have been found within the circle, so some people think it might have been a trading post, while others think it could have been a ceremonial site, or even an astronomical observatory. You can walk from Keswick to the stone circle, which takes approximately half an hour, enjoy a longer circular walk or get there via car, in five minutes drive, with limited parking available nearby.