While the most recent snow has mostly gone, we expect to have some more snow on the fells over the rest of winter.
When heading above the snowline or in adverse weather conditions you need to ensure you are well prepared with the right kit (including warm clothes, food and drink, and emergency kit), know how to navigate (remember you can't rely on mobile phones in cold weather as the batteries can die) and that you have looked at the mountain weather forecast. For more details Be Adventure Smart. Also check out our previous post How To Stay Safe On The Fells.
We have chosen these routes which should, on a still, sunny day, have great views and take you into beautiful hills. If you're at all unsure of the terrain or your ability to navigate in it don't hesitate to hire a guide.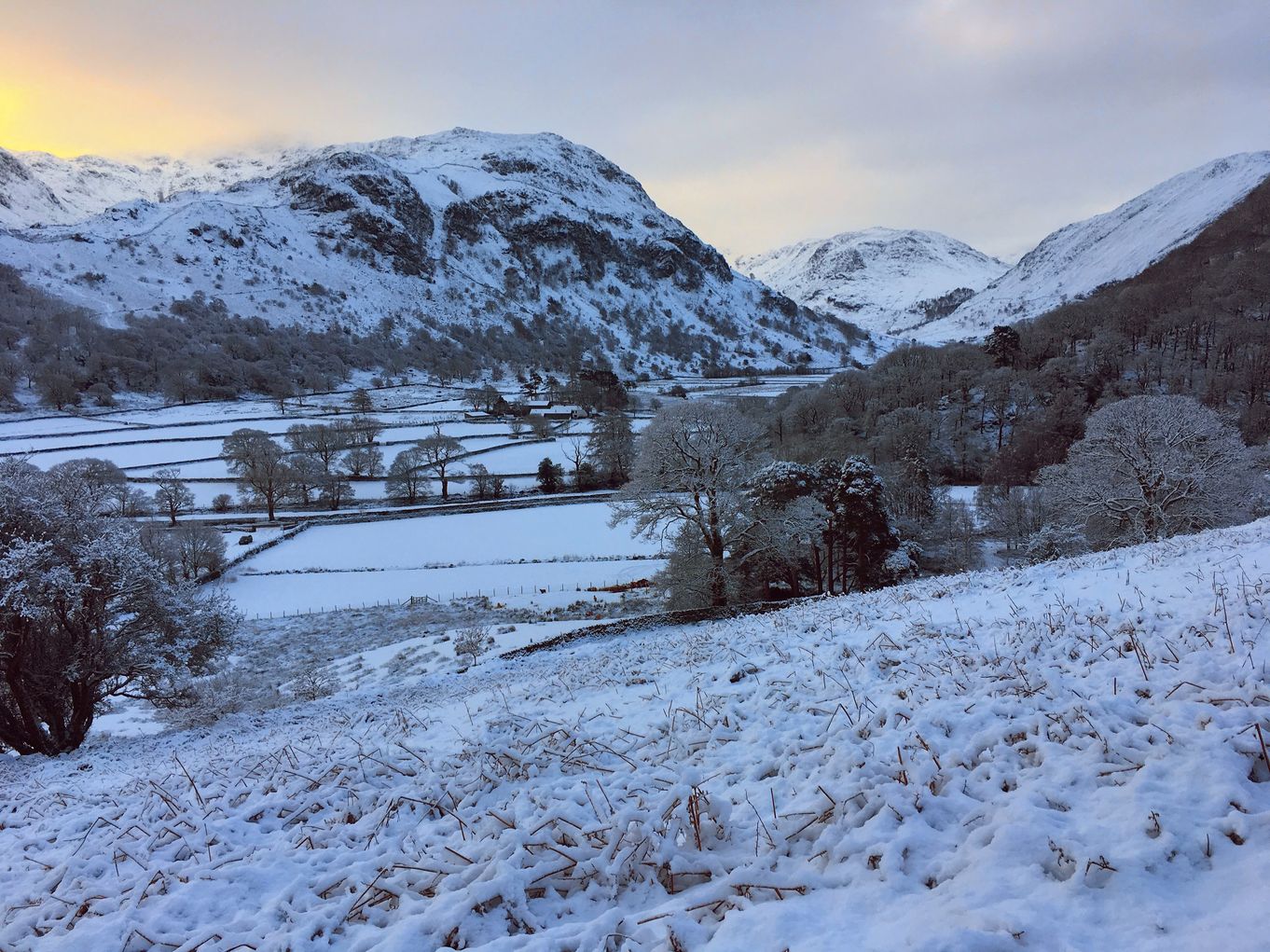 ---
A classic, low level walk from Keswick to Castlerigg Stone Circle has stunning views in all directions without having to go too high.
Not too far from the stone circle, photogenic Tewet Tarn can feel wild and remote, despite being close to the road. This low-level circular walk starts from Threlkeld Quarry and takes in the tarn and tiny St John's in the Vale Church.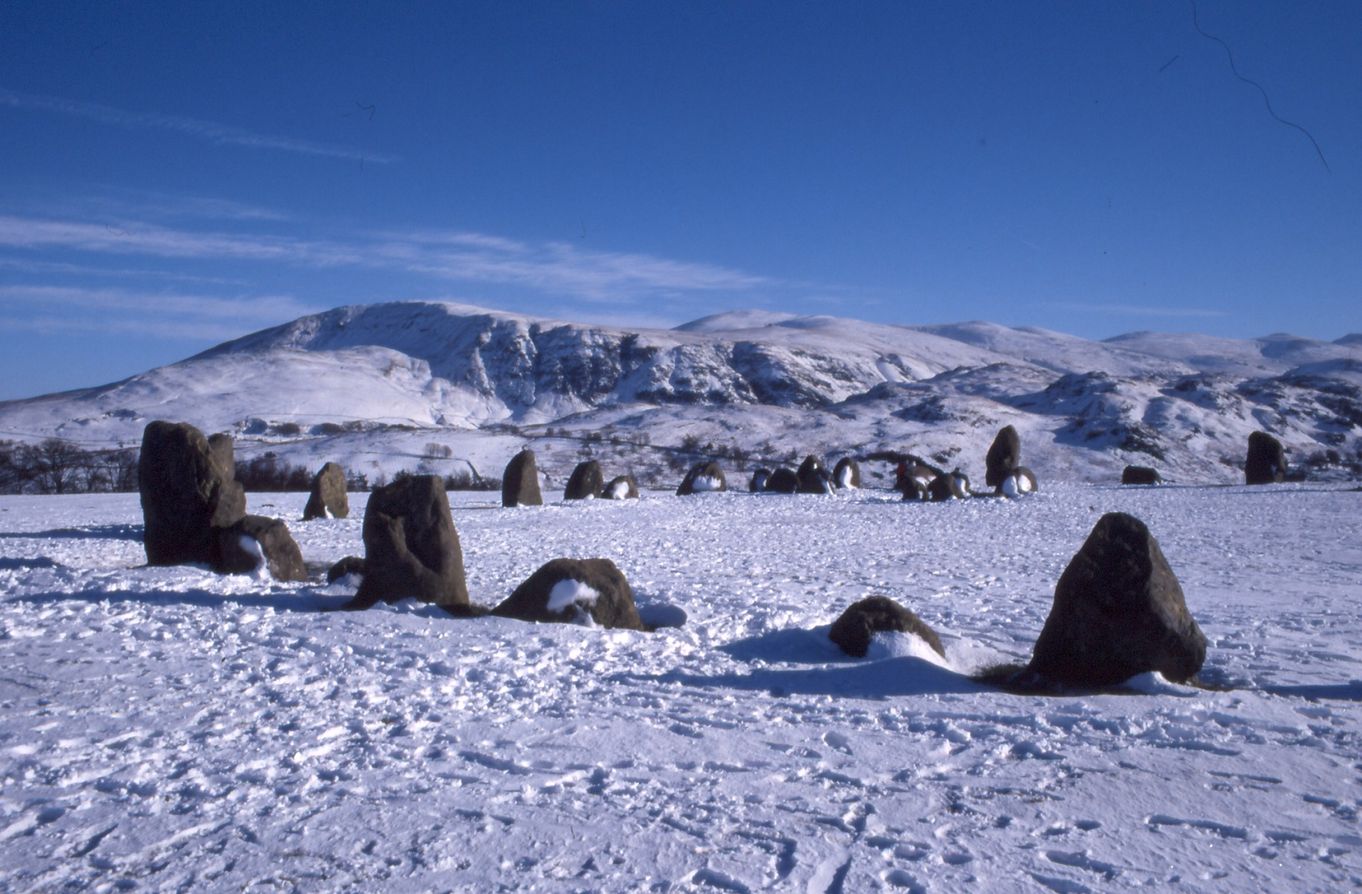 ---
On a clear day, Barrow Fell has excellent 360 degree views from the summit, despite being only 455 metres, a great reward for not too much effort.
A classic and the backdrop to many Keswick photos, Catbells isn't to be underestimated in the snow as it has some small scramble sections near the summit which can be slippery in the ice.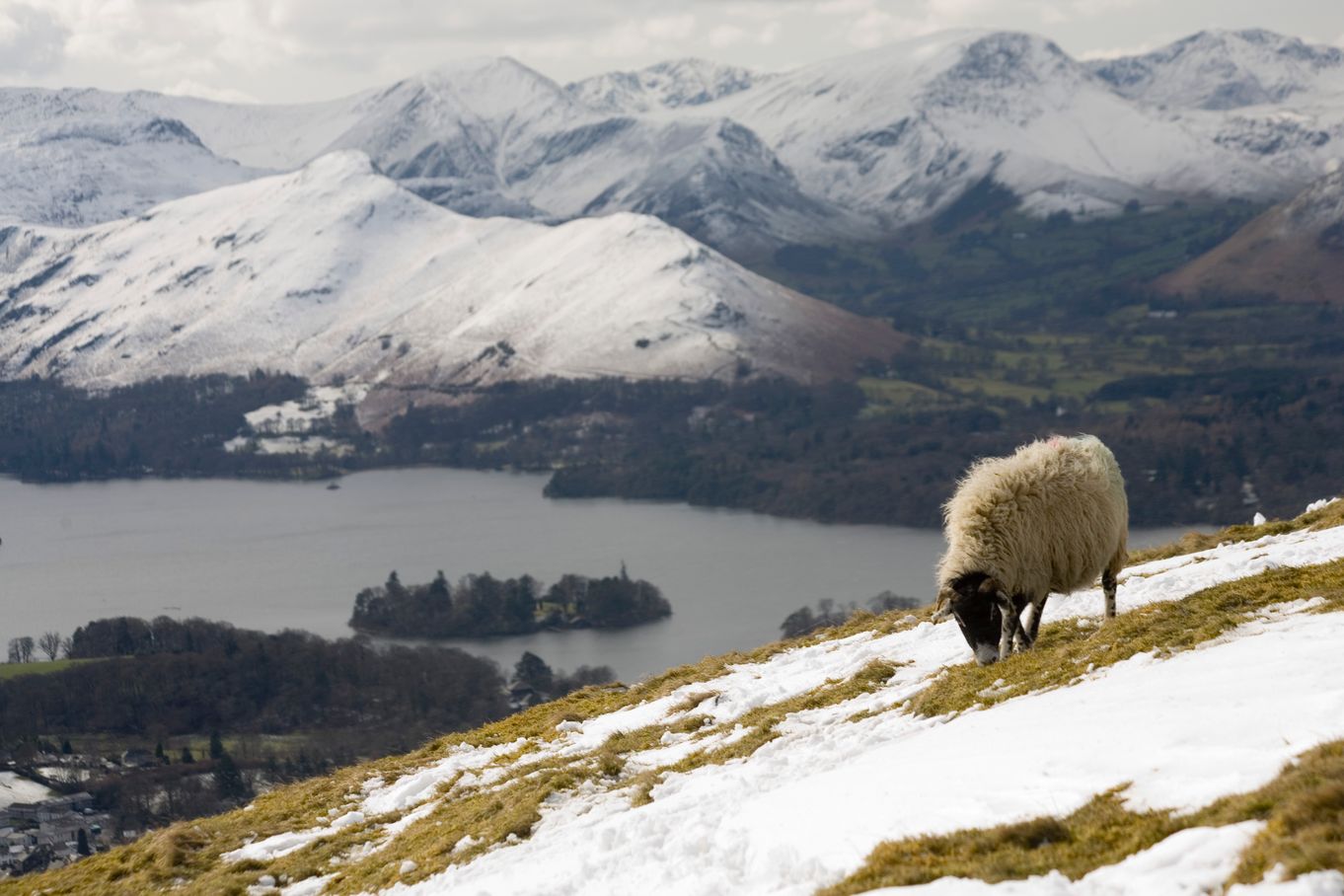 ---
Rosthwaite via Walla Crag is a linear walk, full of interest, starting from Keswick, taking in Walla Crag, Ashness Bridge and Surprise View, with its fantastic vantage point over Derwentwater. It takes you via Watendlath beck to the hamlet and tarn of the same name before going up and over Puddingstone Bank to Rosthwaite. You can then take the bus back to Keswick.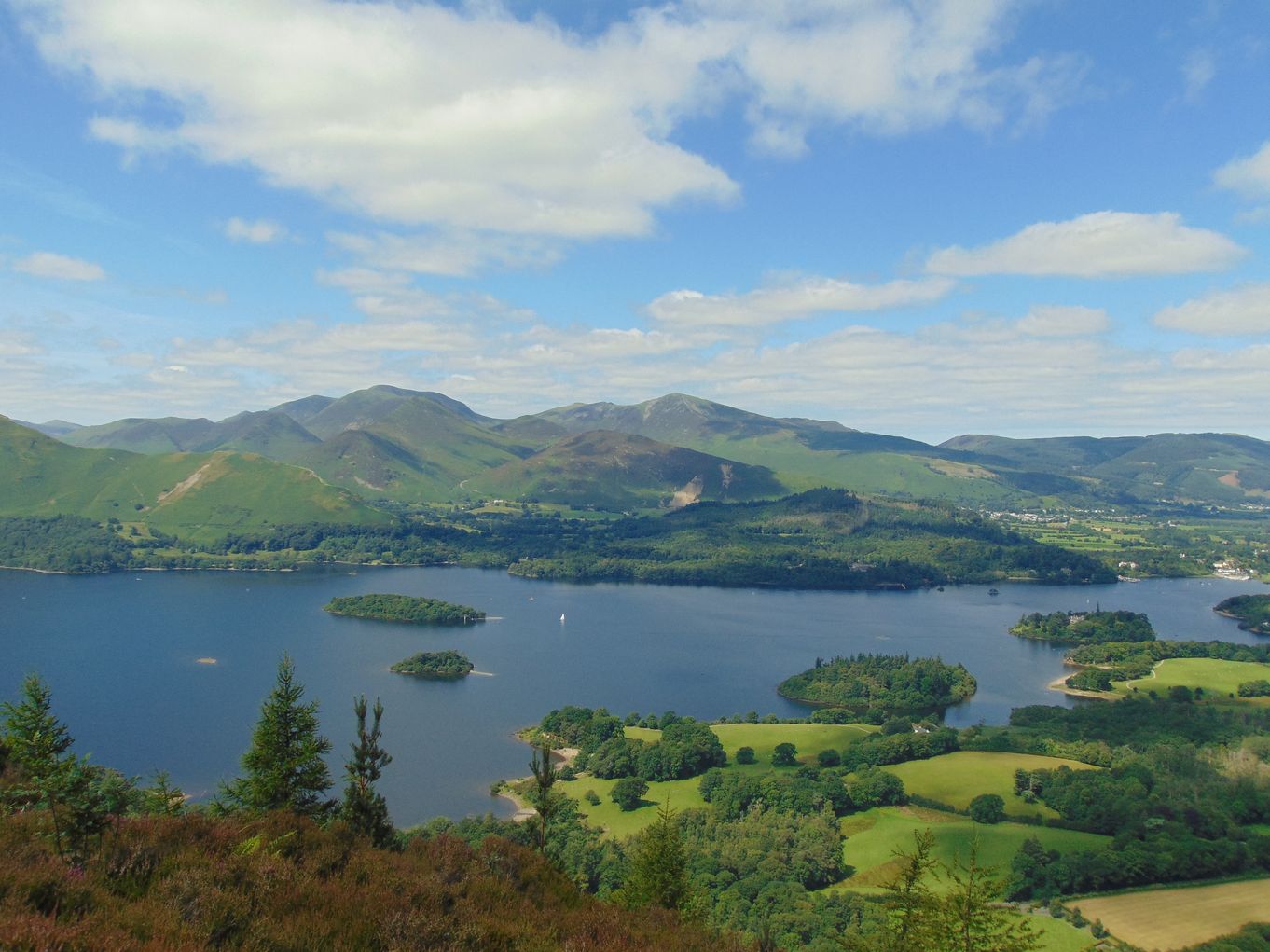 ---
Anywhere in Borrowdale is magical in the snow.
Castle Crag is an interesting small fell although the steep scree at the top needs to be taken carefully. This route starts at Seatoller and follows the terrace path above the lovely Borrowdale Valley. A short diversion takes you up to Castle Crag via a short but fairly steep zigzag path of loose slate. The route drops through the Jaws of Borrowdale down to the River Derwent below and follows the riverside path back to the hamlet of Seatoller.
One of our favourite valleys is Langstrath, nestled away beyond Stonethwaite village. This walk is low-level but feels remote and spectacular without having to climb a fell.
For all these walks and many more, check out our Walking Routes pages.