All About The 5 Valleys In And Around Keswick
There are some truly astounding places of natural beauty in and around Keswick. Derwentwater, Friar's Crag, and Ashness Bridge are all places that spring to mind when we think of some of the sights in Keswick.
But, did you know that there are 5 valleys in and around Keswick, each with their own characteristics and charm? They're called Borrowdale Valley, Buttermere Valley, Newlands Valley, St John's in the Vale, and Watendlath Valley.
There are some wonderful places to visit and things to see in these valleys, so we've put together this guide to all 5 of them. Keep reading to find out what makes these valleys so special.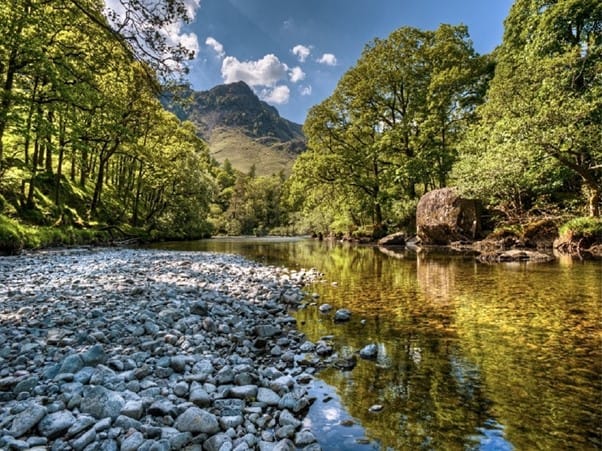 We think Borrowdale Valley could be one of the most idyllic places on the planet. Its highest peak (Scafell Pike) is 10 miles from the shore of Derwentwater and, many years ago, the valley was once a place of rich industrial activity, with mining, iron smelting, and charcoal burning.
These days, Borrowdale Valley is a peaceful place of historical interest - in 1910, Princess Louise (the then-President of the National Trust) bought the Grange viewpoint as a gift in memory of her late brother King Edward VII!
This valley is also home to the 'Jaws of Borrowdale', a striking narrowing of the valley that is one of the most popular scenic spots in the Lake District.
Borrowdale Valley is less than 30 minutes away from Keswick and you can explore the area on the Borrowdale Rambler bus service which runs all year round. The Borrowdale Rambler is an open top bus which can take you to Seatoller, Rosthwaite and Grange from Keswick. You can get a day rider ticket to hop on and off as much as you like so that you can make the most of your time there at the best price.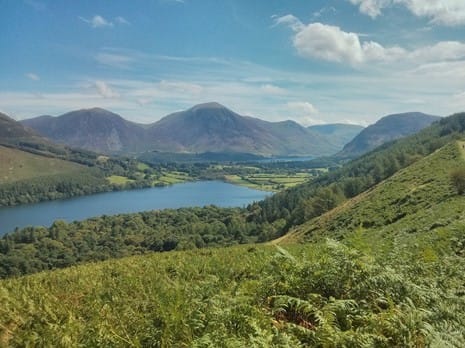 This is the only Valley in Cumbria with 3 lakes: Buttermere, Crummock Water and Loweswater. Thousands of years ago, Buttermere and Crummock Water were actually one large lake but, over time, they've been separated by materials that have made their way down the mountains.
Buttermere Valley is great for experienced walkers and climbers who want to take on the 'Buttermere Round' - Red Pike, High Crag, and High Stile - and the other fells that surround the valley such as Rannerdale Knotts and Fleetwith Pike. For those who prefer a low level walk there is a lovely 4 mile circuit around Buttermere with the option to extend the route to the highest waterfall in the Lake District - Scale Force.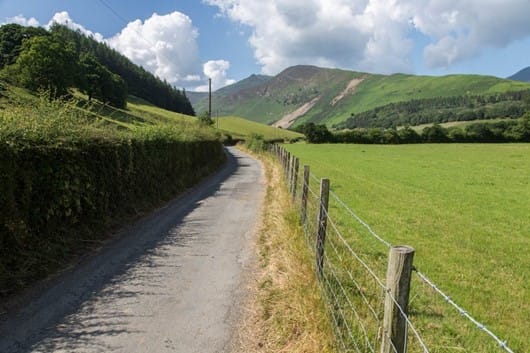 Newlands Valley, which is just west of Keswick, is easy to get to on foot or by car, bus or bicycle, just 3 miles away. You'll know you've reached the valley when you approach the small hamlet of Stair.
This is a wonderful base for walks, including the much-loved Catbells, Maiden Moor, Causey Pike and Dale Head walks.
Also in Newlands Valley is the popular Newlands Adventure Centre which provides fantastic outdoor activities, such as ghyll scrambling, climbing (rock or indoor), archery, kayaking, mountain walking, and more.
This valley is linked to Beatrix Potter as it was used as the backdrop for The Tale of Mrs Tiggywinkle. The book was dedicated to 'The real Lucie of Newlands', who was the vicar's daughter was Lucie Carr, and the sketches in the book are of Littletown, Catbells, and Skelgill.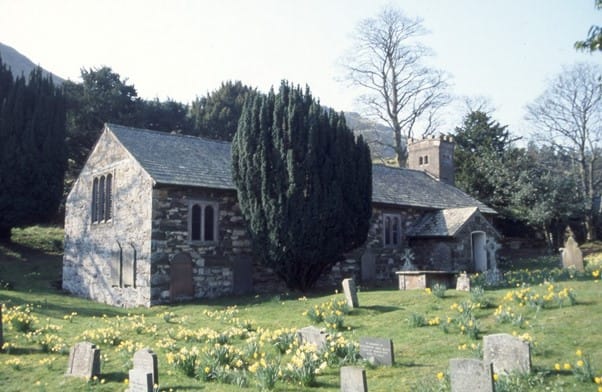 St John's in the Vale is 3 miles east of Keswick, with Castlerigg Stone Circle in between. It's a wonderful, tranquil location to explore, and you'll see some of the Lake District's most loved fells: High Rigg, Low Rigg, and Clough Head.
This is a glacial valley and within it are a number of small settlements and farms, as well as no-longer-used mines and quarries, and a quaint little church that dates all the way back to 1845. St John's Beck runs through St John's Vale and, from certain points of the valley, you'll get breathtaking views of Blencathra.
St John's in the Vale is a great place to start some lovely walks, including riverside walks, ascents up Helvellyn, and a circular walk near Castlerigg Stone Circle.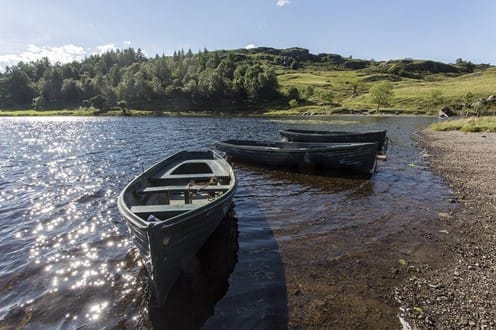 Watendlath Valley is a gorgeous area, home to the quaint hamlet of Watendlath and Watendlath Tarn, which is where Judith Paris lived in the Hugh Walpole novels.
Hopefully this guide has given you a good idea of what to expect when you visit the 5 valleys in and around Keswick. There's lots of information on our website about all the best things to do in Keswick, as well as where to stay and restaurants, cafes, and pubs.