Lakeland Paws Canicross Series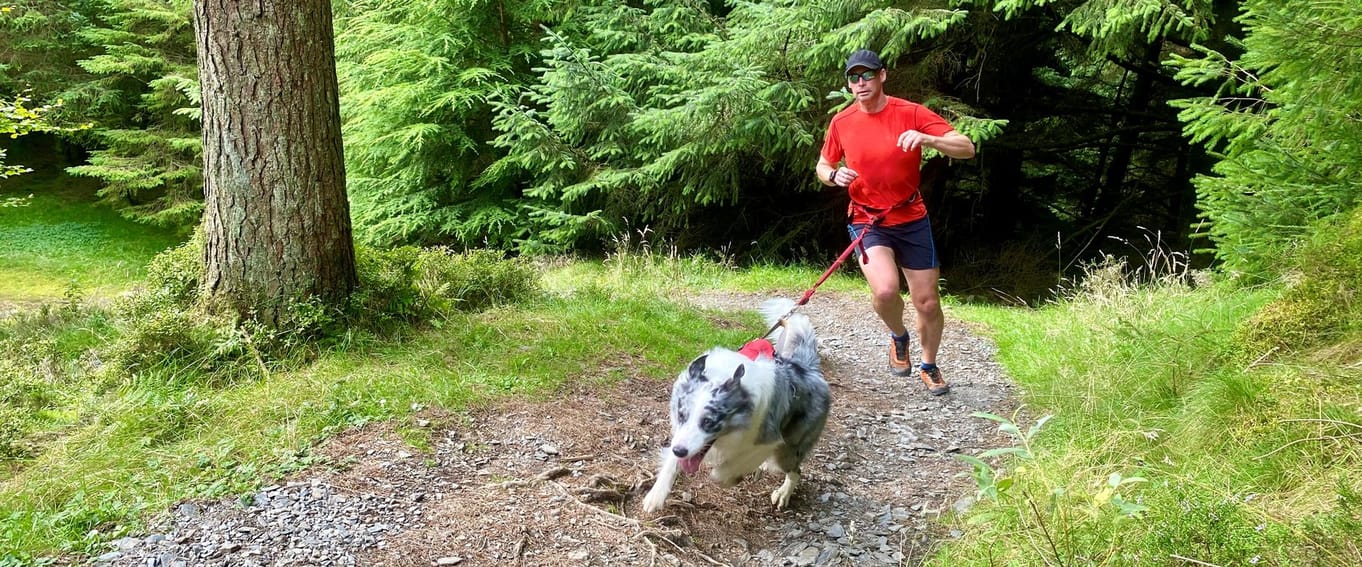 Contact
Organizer: Whinlatter Forest Visitor Centre
Name: Whinlatter Forest & Visitor Centre
Phone: 01768 778469
Email: [email protected]
Website: https://www.forestryengland.uk/whinlatter
Address
Whinlatter Pass
Braithwaite, Keswick, Cumbria,
Keswick
CA12 5TW
Price Notes
Booking essential The entry fee for an individual race is £17 If you enter 6 races in one go you'll get 6 races for the price of 5 Entry fees for our Dawn 2 Dusk run are £60 per solo competitor or £90 for a pair
Direction
From Keswick: Take the A66 west towards Cockermouth. At Braithwaite turn west onto the B5292 for Lorton. Follow Visitor Centre Sign Posts.
Details
The autumn 23/24 series of canicross races has now launched! Held in England's only mountain forest, Dodd Wood & Grizedale Forest. The perfect location for you to enjoy stunning scenery and a fully marked course on forest roads and trails.
This series offers a mix of courses across three venues with 5 and 3 mile options available. New for this year is a special dawn 2 dusk event and the popular double header weekend in May makes a return!
Event Dates
Sun 1st Oct: Whinlatter Tails (Seat How Course)
Sun 5th Nov: Grizedale Growl
Sun 3rd Dec: Dogs @ Dodd
Sun 17th Dec: Dawn 2 Dusk (Special one off event based at Whinlatter Forest)
Sun 7th Jan: Whinlatter Tails (South Side Course)
Sat 3rd Feb: Grizedale Growl
Sun 3rd March: Dogs @ Dodd
Sun 7th April: Whinlatter Tails (Seat How Course)
Sat 11th May: Dogs @ Dodd
Sun 12th May: Whinlatter Tails (Seat How Course)
For more information contact Lakeland Paws via their website www.lakelandpaws.com
Event Details
| Start Date | End Date | Times |
| --- | --- | --- |
| 01/10/2023 | 01/10/2023 | Starts 9am |
| 05/11/2023 | 05/11/2023 | Starts 9am |
| 03/12/2023 | 03/12/2023 | Starts 9am |
| 17/12/2023 | 17/12/2023 | Starts 9am |
| 07/01/2024 | 07/01/2024 | Starts 9am |
| 04/02/2024 | 04/02/2024 | Starts 9am |
| 03/03/2024 | 03/03/2024 | Starts 9am |
| 07/04/2024 | 07/04/2024 | Starts 9am |
| 11/05/2024 | 11/05/2024 | Starts 9am |
| 12/05/2024 | 12/05/2024 | Starts 9am |