"Twitchers" by Mikron Theatre Company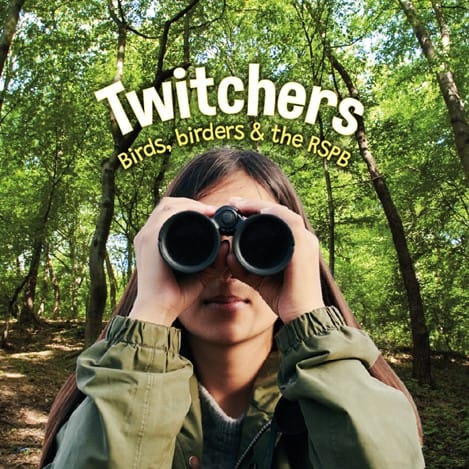 Contact
Name: Threlkeld Village Hall
Phone: 07931679654
Email: [email protected]
Website: www.threlkeldvillagehall.org
Address
Main Street
Threlkeld, Keswick, Cumbria,
Keswick
CA12 4RX
Price Notes
Adult £15, Under 18 £7.50
Direction
Threlkeld is located off the A66 in Cumbria, 4 miles west of Keswick and 13 miles east of Penrith. From Penrith, junction 40 on the M6, follow signs to Keswick and after 13 miles turn right into Threlkeld Village. Do not follow your Sat Nav after this point - the Village Hall is located 0.5 mile along on the left hand side. From Keswick follow signs to Penrith and after 4 miles take the first left signposted Threlkeld. The Village Hall is 0.5 mile along on the right hand side.
Details
Birds, birders and the RSPB
A musical comedy play performed by the Mikron travelling theatre company. Nest(le) down with Mikron in this flight through birdwatching history, feathered with birdsong and laughter. You'll be giggling from heron in and you won't 'egret coming! Tickets £15, £7.50 under 18.
Springwatch is coming to RSPB Shrikewing nature reserve. Jess, the Reserve Warden, can't wait to show the world this special place, with its amazing wildlife and incredible birds. But Shrikewing is not an island. From pollution and vandals to an overzealous mayor, Jess is starting to feel that protecting birds from human interference might just be impossible.
As we meet raucous rooks, booming bitterns and plenty of tits we realise the birds of Shrikewing are its real stars. Can Jess take inspiration from the RSPB's tenacious female founders and draw on its history of campaigning to save them? Can she find her own voice to raise a rallying cry for nature?
We are pleased to once again welcome the talented travelling theatre company Mikron to Threlkeld, with this new production covering the story of birdwatching history and the RSPB. Thursday 5th October, 7:30pm. Bar and Box Office from 6:45pm. Tickets £15, (£7.50 under 18) on-line at www.threlkeldvillagehall.org or from Threlkeld Coffee Shop or village PO.
Event Details
| Start Date | End Date | Times |
| --- | --- | --- |
| 05/10/2023 | 05/10/2023 | 6:45pm-10:30pm |