Right of Way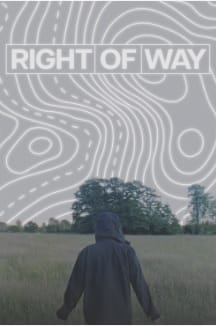 Contact
Organizer: Keswick Alhambra Cinema
Name: Keswick Alhambra Cinema
Phone: 017687 72195
Email: [email protected]
Website: https://www.keswickalhambra.co.uk
Address
St. Johns Street
Keswick, Cumbria,
Keswick
CA12 5AG
Price Notes
Direction
The Alhambra Cinema is located in St Johns Street just up from the Market Square.
Details
We're told we all have a right to roam in the countryside – but does that apply to everyone equally?
Right of Way is a new feature-length programme that mixes stunning new artists' commissions with historical archive films that give a bigger picture of questions of access and inclusion in the UK countryside. This programme is presented by the ICO and LUX and supported by the BFI Film Audience Network and Arts Council England.
It's inspired by the foundation of the National Trails. Set up to resist sweeping industrialisation, these protected landscapes were created with a vision to 'connect people to the rural landscape'. But during the COVID-19 pandemic – as people realised anew the importance of nature and open spaces for our health and mental wellbeing – inequalities of access to rural land were being exposed, revealing the disconnect felt by millions of people towards the UK countryside. A 2019 government review found that many Black, Asian and ethnically diverse people view the countryside as an 'irrelevant white, middle-class club', concluding that this divide is only going to widen as society changes and 'the countryside will end up being irrelevant to the country that actually exists'.
The new commissions interrupt and challenge the enduring perception of the rural idyll as an untouched and unchanging space where time stands still. What happens when Black, Asian and other ethnically diverse people enter these landscapes? How can our natural spaces be homes to protest, trespassing, activism and raves? Paired with archive films that show that the life of the countryside contains multitudes and disrupt simple narratives, this programme is a terrific platform for debate on historical and contemporary discussio
Event Details
| Start Date | End Date | Times |
| --- | --- | --- |
| 10/03/2023 | 10/03/2023 | 4.15pm |
| 15/03/2023 | 15/03/2023 | 2.30pm |
| 20/05/2023 | 20/05/2023 | 1.30pm |
| 21/05/2023 | 21/05/2023 | 3.30pm |