Jaywalkers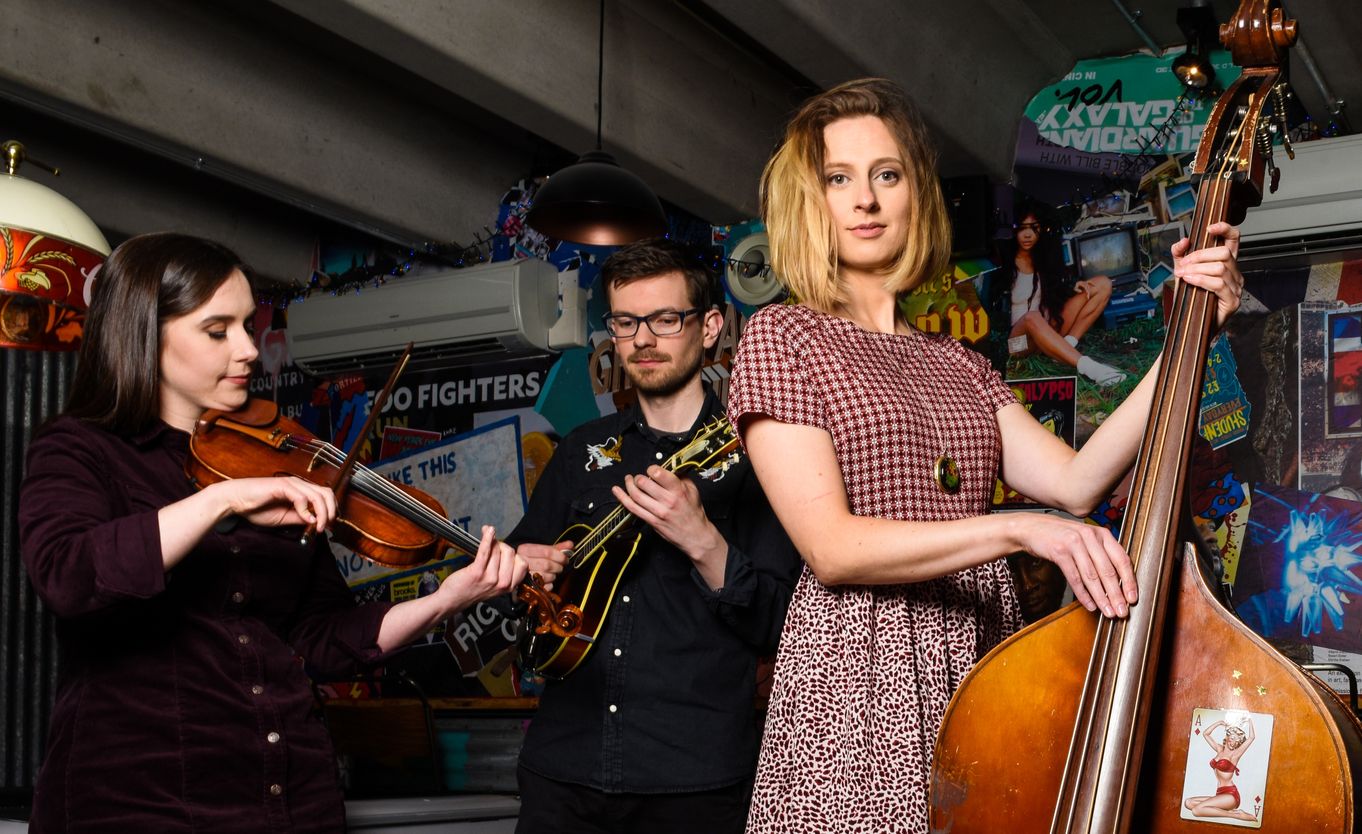 Contact
Name: Threlkeld Village Hall
Phone: 07931 679654
Email: [email protected]
Website: www.threlkeldvillagehall.org
Address
Main Street
Threlkeld, Keswick, Cumbria,
Keswick
CA12 4RX
Price Notes
£12 (£6 under 18)
Direction
Threlkeld is located off the A66 in Cumbria, 4 miles west of Keswick and 13 miles east of Penrith. From Penrith, junction 40 on the M6, follow signs to Keswick and after 13 miles turn right into Threlkeld Village. Do not follow your Sat Nav after this point - the Village Hall is located 0.5 mile along on the left hand side. From Keswick follow signs to Penrith and after 4 miles take the first left signposted Threlkeld. The Village Hall is 0.5 mile along on the right hand side.
Details
As those who have been fortunate enough to catch them in full flight will testify, a Jaywalkers show is an exhilarating experience. UK-based they may be but many from the other side of the Atlantic have complimented them on their particularly stylish delivery of this virtuosic brand of Americana. These three outstanding musicians have developed a tight bond, demonstrated through their well-crafted, tasteful arrangements and ability to bounce ideas around the stage. The combination of powerhouse bass, flame-fingered mandolin, blistering fiddle and three-part harmony pack a punch as fiery as Jay's lead vocals and make a fuller sound than expected from an acoustic trio.
For the past few years, Jaywalkers have been on tour with their album 'Time to Save the World', released at the end of 2018. Their 4th studio album, recorded by the extremely talented Josh Clark as producer, it is Jaywalkers' finest body of work to date. Featuring 10 original songs (and a Johnny Cash cover for good measure) their music plays on the strengths of each member all encompassed by Mike's musically crafted and lyrically perceptive song writing. From tales of (almost) getting stuck up a mountain in Colorado (Rescue Me), to the ups and downs of life on the road (How Many Whiskeys?) and the feeling that a songwriter is always delicately balanced on the tightrope between creativity and despair (This Is The One), this provides a real snapshot of where Jaywalkers are at on their musical journey. As well as the personal stories on the album, the not-so-subtle title of the CD, "Time To Save The World," is derived from track 3, "This Time" which is a discussion of just a few of the ways we are damaging the natural environment around us (climate change, modern warfare, wildlife poaching), but focuses more positively on the prospect that there might still an opportunity to turn things around if we make the right choices, this time.
Jaywalkers are a real melting pot of their collective inspirations and the influences of their musical upbringings. This is evident in their live sets which come to life in their use of Country heartbreak and Bluegrass dynamism applied to issues of the modern day and life as a touring band…mostly stuck on the M6.
"Stunning three-part harmonies, soaring fiddles and fearless mandolins … a powerhouse of Americana who can cook up a storm without the need to plug themselves into any cumbersome amplification." Country Music Magazine
"Jaywalkers' musicianship is truly tasty: both deft and impeccable but never soulless, while the players' togetherness and interplay is mesmerising and attention-grabbing" Folk Radio UK
Tickets from Threlkeld Coffee Shop, Post Office and on-line atwww.threlkeldvilllagehall.org. (Adults £12. Under 18s £6). Saturday 18th March, 8pm, Bar and Box Office from 7:15pm.
Event Details
| Start Date | End Date | Times |
| --- | --- | --- |
| 18/03/2023 | 18/03/2023 | 7:15pm-11pm |