Rediscovering Pencils in Art - Tulips' with Margaret Jarvis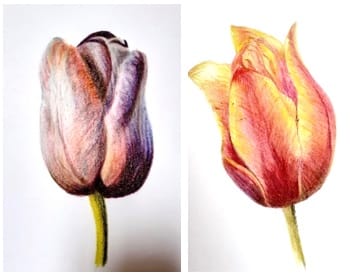 Contact
Organizer: Greystoke Craft Garden and Barns
Name: Greystoke Craft Garden and Barns
Phone: 017684 83984
Email: [email protected]
Website: https://www.quirkyworkshops.co.uk/paint-paper-print-workshops/rediscovering-pencils-in-art-tulips-in-spring-margaret-jarvis
Address
Greystoke
Penrith
CA11 0UT
Price Notes
£75 inc lovely lunch
Direction
Details
A lovely opportunity to capture the beauty of some of our favourite tulip blooms using the increasingly popular medium of once humble coloured pencil.
Although considered by many as simply grey and prosaic, the coloured pencil is now re-inventing itself into a much more diverse offering than times past. On this course we will explore the considerable versatility of pencils, a medium which includes an increasingly exciting blend of colours and effects.
We will spend time learning how to use graphite, watercolour, Inktense as well as the vast range of coloured pencils. A wonderful opportunity to try this very versatile media There will be a large selection available for you to try.

This is an ideal course for beginners and improvers - especially those terrified of holding a brush and preferring something more biddable and predictable!
Event Details
| Start Date | End Date | Times |
| --- | --- | --- |
| 20/04/2023 | 20/04/2023 | 9.30-4.00pm |