Learn to Draw from Observation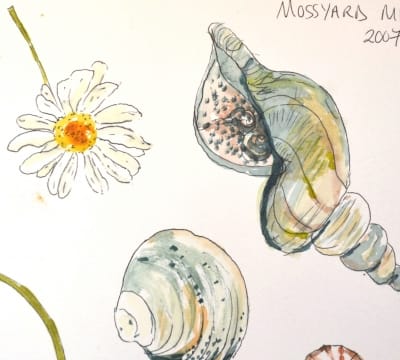 Contact
Organizer: Greystoke Craft Garden and Barns
Name: Greystoke Craft Garden and Barns
Phone: 017684 83984
Email: [email protected]
Website: http://www.quirkyworkshops.co.uk
Address
Greystoke
Penrith
CA11 0UT
Price Notes
Direction
Details
Learn to Draw from Observation ~ a five week Series with local artist, Sarah Alty
Join Sarah in this short series of classes to help you unravel the mysteries of observational drawing to reveal its pleasure and excitement, through structured exercises, gentle feedback, guidance and encouragement.
Drawing from close observation, documenting in marks, pictures and words can distil the essence of the subject matter, but where do you start when faced with a blank piece of paper?
Through a series of guided exercises over 5 weeks Sarah will encourage you to improve your perceptual skills through close study of a variety of subject matter. Together we will cover different drawing techniques which will enable you to learn to record your observations whilst also allowing your individual drawing style to emerge.
We will consider the quality and character of mark-making, linear directional movement, tonal variation, texture, proportion, the relationship between objects and negative spaces.
All materials will be provided and there will be the opportunity to experiment with different drawing mediums.
These drawing classes, suitable for the beginner and improver, will help you to gain confidence in your ability to draw, whether for relaxation, leisure, as a means of self-expression, or in preparation for further creative work, there is always something to learn!
About the Tutor: Sarah is a local artist and experienced teacher, passionate about the value of accurate observation drawing as a fundamental skill underpinning many creative disciplines. The human form, nature and our ever changing landscape are her sources of inspiration; the fantastic colours seen in the natural world, the beauty in layers and shapes, how to represent form, texture, volume, movement and life are all exciting challenges.
Event Details
| Start Date | End Date | Times |
| --- | --- | --- |
| 31/03/2023 | 31/03/2023 | . |
| 14/04/2023 | 14/04/2023 | . |
| 28/04/2023 | 28/04/2023 | . |
| 12/05/2023 | 12/05/2023 | . |
| 26/05/2023 | 26/05/2023 | . |