Dressmaking for Beginner's /Intermediates - Spring Series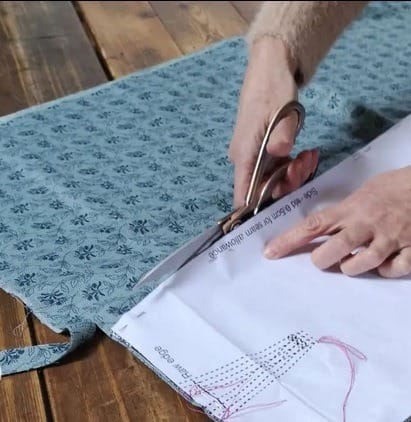 Contact
Organizer: Greystoke Craft Garden and Barns
Name: Greystoke Craft Garden and Barns
Phone: 017684 83984
Email: [email protected]
Website: https://www.quirkyworkshops.co.uk
Address
Greystoke
Penrith
CA11 0UT
Price Notes
9.45am – 12.45pm Monday mornings £145 comprising £20 deposit and balancing payment of £125 to Jane Coffee/ Tea included
Direction
Details
'Dressmaking for Beginners' and Improvers' 5 week course - Spring 23 Series ~ with 'Jane Makes'
There is nothing quite like the pride and joy that comes from making your own clothes! This course with Jane, held over 5 Monday mornings will help you experience just that.
This course will provide the skills and confidence to begin making your own clothes. There will be demonstrations, sample making, times for one to one help and of course lots of sewing!
You will learn to understand and become confident in following a pattern, choose your fabric and construct an actual garment ~ (or maybe smaller project if you prefer) ~ whilst improving your sewing machine skills, as well as lots of other useful tips and techniques needed for dressmaking.
Learn about different fabrics, their properties and uses, how to follow commercial patterns, lay them out, make and interpret markings, carry out pattern alterations, cut fabrics, finish edges, (including demo and use of an overlocker) and sew different types of seams, darts and hems.
You will need to bring along your own working sewing machine together with with threads and spare needles, plus hand sewing needles and sharp dressmaking scissors. You will also need to have practiced threading your machine numerous times, so that you are proficient at it, as well as refilling a bobbin and changing the needle (please bring spares) You should be able to sew a straight lina backwards and forwards.
Tracing paper (or thin grease proof paper) maybe required to transfer your pattern, and your chosen fabric.There will be an opportunity to contact the tutor prior to the course for advice about pattern types and what type of fabric to buy.
Event Details
| Start Date | End Date | Times |
| --- | --- | --- |
| 13/03/2023 | 13/03/2023 | 9.45am |
| 27/03/2023 | 27/03/2023 | 9.45am |
| 17/04/2023 | 17/04/2023 | 9.45am |
| 08/05/2023 | 08/05/2023 | 9.45am |
| 15/05/2023 | 15/05/2023 | 9.45am |