Royal Opera 2022/23 Season: The Barber of Seville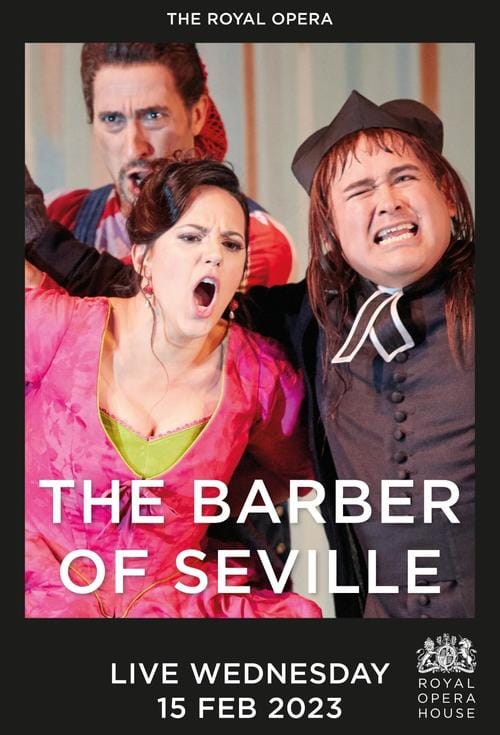 Contact
Organizer: Keswick Alhambra Cinema
Name: Keswick Alhambra Cinema
Phone: 017687 72195
Email: [email protected]
Website: https://www.keswickalhambra.co.uk/movie/royal-opera-202223-season-the-barber-of-seville
Address
St. Johns Street
Keswick, Cumbria,
Keswick
CA12 5AG
Price Notes
Direction
The Alhambra Cinema is located in St Johns Street just up from the Market Square.
Details
225 mins | Rated TBC | Opera
Directed by Moshe Leiser, Patrice Caurier | Starring Orchestra of the Royal Opera House, Royal Opera Chorus, Sir Bryn Terfel, Andrzej Filonczyk, Lawrence Brownlee, Aigul Akhmetshina, Fabio Capitanucci, Ailish Tynan, Josef Jeongmeen Ahn
---
When Rosina falls in love with a mysterious young suitor who calls himself Lindoro, she must use all her cunning – and a little help from her local barber – to outwit her calculating guardian Dr Bartolo.
Expect heart-melting serenades, ridiculous disguises and a fairytale ending waiting just out of reach. From the barber's famous opening number 'Largo al factotum,' with its cry of 'Figaro! Figaro!,' to Rosina's feisty aria 'Una voce poco fa,' Gioachino Rossini's comic opera is a riotously entertaining affair. Rafael Payare makes his Royal Opera House debut conducting an outstanding international cast that includes Andrzej Filończyk, Aigul Akhmetshina, Laurence Brownlee and Bryn Terfel.
Event Details
| Start Date | End Date | Times |
| --- | --- | --- |
| 15/02/2023 | 15/02/2023 | 7pm |
| 19/02/2023 | 19/02/2023 | 2pm |