Burden of Paradise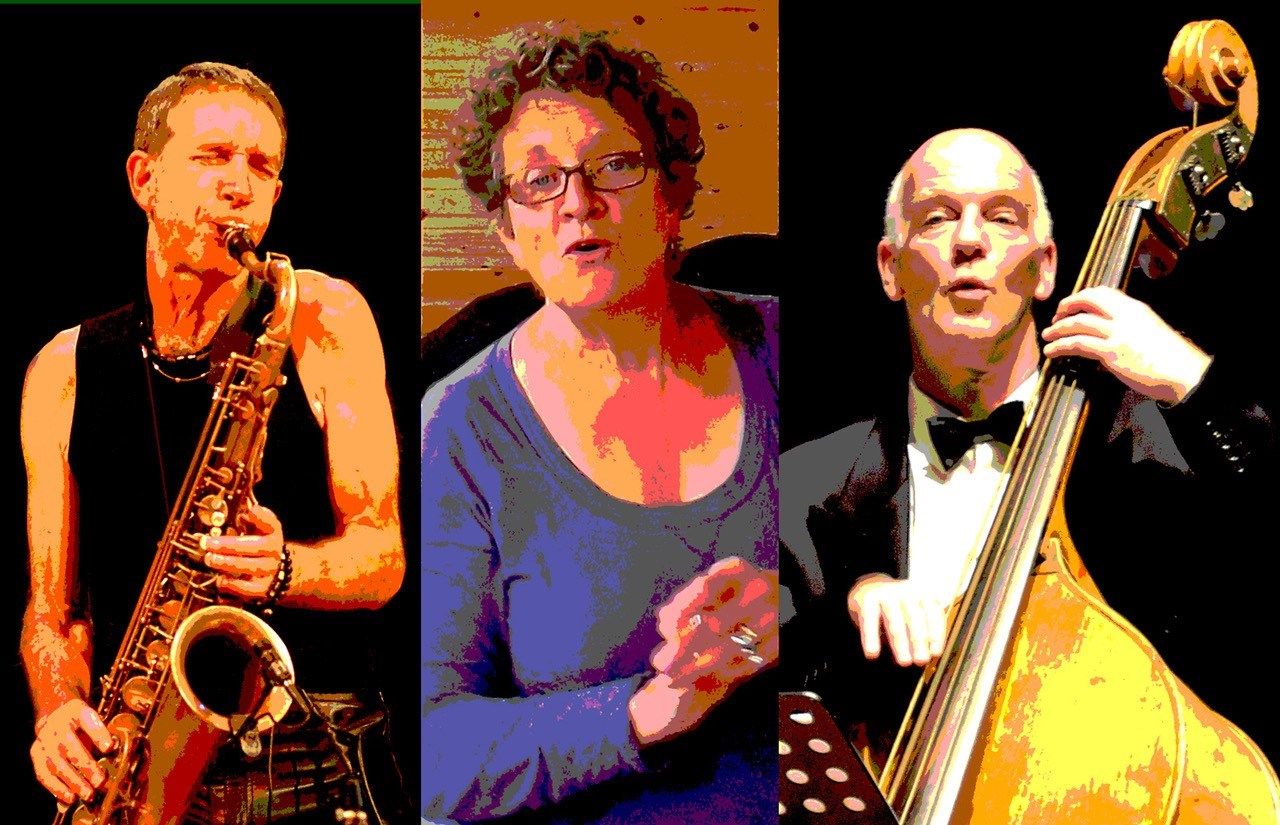 Contact
Name: Threlkeld Village Hall
Phone: 07931 679654
Email: [email protected]
Website: http://www.threlkeldvillagehall.org
Address
Main Street
Threlkeld, Keswick, Cumbria,
Keswick
CA12 4RX
Price Notes
£15 (£7.50 under 18)
Direction
Threlkeld is located off the A66 in Cumbria, 4 miles west of Keswick and 13 miles east of Penrith. From Penrith, junction 40 on the M6, follow signs to Keswick and after 13 miles turn right into Threlkeld Village. Do not follow your Sat Nav after this point - the Village Hall is located 0.5 mile along on the left hand side. From Keswick follow signs to Penrith and after 4 miles take the first left signposted Threlkeld. The Village Hall is 0.5 mile along on the right hand side.
Details
BoP3 (or the Burden of Paradise) were formed in 2006 and comprises iconic sax player, Snake Davis, bassist Dave Bowie and vocalist Helen Watson. Snake and Dave met as little flute players in 1978 and have been best mates ever since. Most of their growing up continues to be done together, sharing highs, lows and occasionally girlfriends. Dave defined pop obscurity with his band 'Really', managed by World Music guru Andy Kershaw. Snake and Dave still enjoy credit as Britain's foremost Northern Soul band, 'Snake Davis and The Suspicions' (once the Alligator Shoes). Snake and Helen explored the seamier side of European union in the 80s on a tour bus with Joe Cocker.
What exactly is the BOP3's secret? A stylish blend of precisely 47% blues, 35% folk and 18% jazz. Breathtaking skill, warm co-operation and witty anarchic banter. BoP3 invites its audience into a world of tenderness, virtuosity and human frailty. No drums. Just voice, saxophone and a pulsing engine room of double bass (and a bit of ukulele). BoP's unique interpretations of evocative songs from Dylan to Dowland are spell-binding. "BoP3 is a bit like jazz, but better"
So why the name - The Burden of Paradise? They say: We are all in paradise, if only we knew it. The burden is to accept it!
Snake Davis's and his sax have been the battle cry of the Sydney Olympics, the soul of M People's 'Search For The Hero' and the heart of Take That's 'A Million Love Songs'. He has probably the most distinctive sax sound to emerge from the UK in the past 50 years.
Dave Bowie Jr. plays the double bass and he counts the Ukulele Orchestra Of Great Britain, Martha & The Vandellas and Steve Tilston among his conquests.
Helen Watson has a heart of gold and a voice of crystal. Her quirky career path has put her in the company of Little Feat, Emmylou Harris, Linda Ronstadt and producer Glyn Johns.
We delighted to welcome BOP3 to Threlkeld Village Hall, CA12 4RX on Friday 1st July at 8pm. Bar and Bar Office from 7:15pm. Tickets are £15 adult and £7:50 under 18s, from Threlkeld Village Hall Coffee Shop, village PO or on-line at www.threlkeldvillagehall.org.
Event Details
| Start Date | End Date | Times |
| --- | --- | --- |
| 01/07/2022 | 01/07/2022 | 7:30pm-11pm |